FREE DOWNLOAD: INTERNATIONAL MOTORCYCLE TRAVEL GUIDE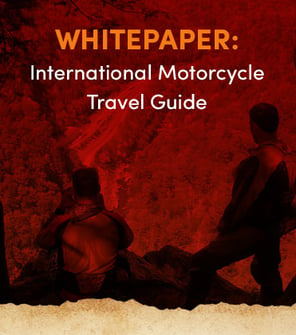 Stop daydreaming about your next motorcycle adventure and start planning it like a pro! Our International Motorcycle Travel Guide has got everything you need to travel like a boss and avoid rookie mistakes.
Fill out the form to the right to get your free copy and become the envy of all your biker buddies. Here are some highlights:
Learn how to handle sticky situations like a pro, from flat tires to border crossings.
Discover the best ways to prepare for your trip, from vaccinations to banking.
Get insider tips on how to interact with locals without offending them, because nobody likes a rude rider.
So what are you waiting for? Fill out the form and get ready to take on the world (on two wheels)!
Here's more FREE Motorcycle Travel Info you can read in dreamland, just put your phone on your head while you sleep for osmosis!