Download Your Free Copy: International Motorcycle Travel Guide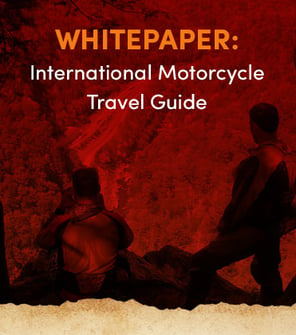 Fill out the form to the right to receive a copy of our International Motorcycle Travel Guide that's designed to help you travel safer, smarter, and with greater success!
The 12 page document covers things like:
Getting prepared for your trip with subjects like passports, visas, vaccinations, and banking
How to handle situations in your destination country like border crossings, flat tires, and gratuities
Some key "mindsets and mannerisms" we should all develop with regards to the people we encounter in our travels
Please note, this document is neither all-inclusive in terms of what it covers, nor do the suggestions or advice within apply to all motorcycle travel destinations. Most of the principals and guidelines within are of use arond the world, so this is just our sincere efforts to help you prepare better and enjoy more on your motorcycle travels!