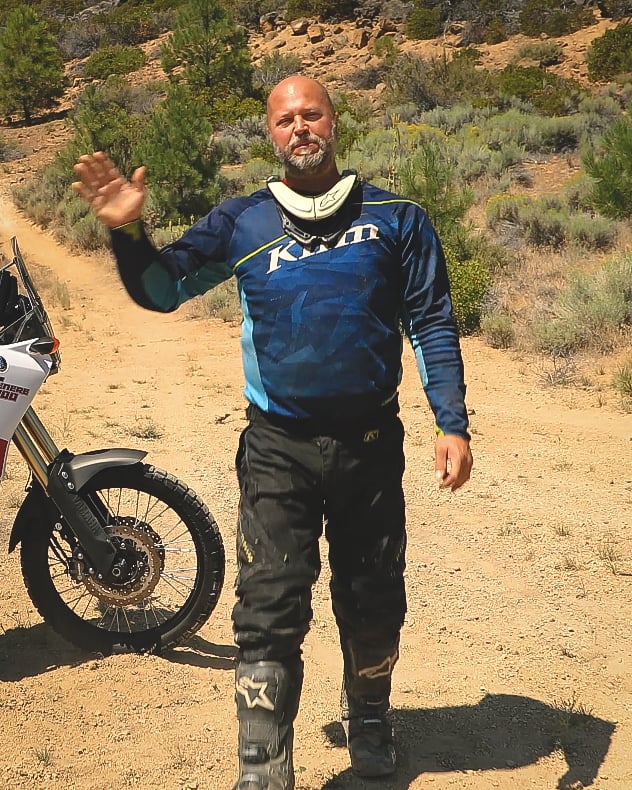 Eric Lange - Founder
Originally from Wisconsin in the United States, Eric set out on a long awaited adventure in the spring of 2008 and rode across the U.S., down through Mexico and Central America, eventually ending up in South America. Having covered 65,000 miles during this first 2+ year journey and having worked in motorcycle tourism along the way, Eric's passion for adventure was only fueled by what he saw: The incredible scenery and culture in places like Bolivia, unforgettable rides through the Andes mountains, and of course, the stunning and almost "heart-breaking" natural beauty of Patagonia. All the exploration, discovery, and reactions from touring customers left him with the recurring thought that, "more people need to experience this." That sentiment has propelled RIDE Adventures to become the reputable travel service provider that it is today.
Eric and the Team are busy building the RIDE Adventures YouTube Channel, and always researching more and better journeys that our Customers will enjoy. The history of Eric's initial travels through North and South America in 2008-2010 can be reviewed on his personal blog at http://travelswitheric.blogspot.com.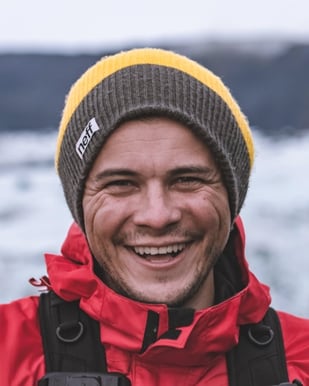 Garrett Galvan - Media Production & Management
Before Garrett joined us he was traveling the world for 3 years riding in various countries. His love for being on two wheels while traveling came from the accomplishment of traversing New Zealand to it's most northern point. He says all he remembers before the trip is looking at a map and saying "that's the place".
Garrett is a bit of an all-rounder but his main background is in videography, photography and web-based content production & strategy. He's done work for Skyscanner, Travel + Leisure Magazine, Czech tourism, Turismo Espania, and many more. He will be producing a lot of videos for RIDE from our tours all over the world, perhaps on your tour!
He has three loves, his girlfriend Nina, his camera, and KLR.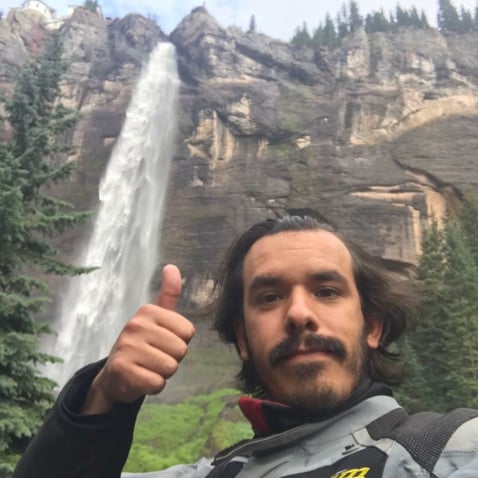 Diego Villalpando - Booking Operations & Baja Extraordinaire
Originally from Mexicali, BC., Diego has been living in the U.S. for almost 20 years. While living in Baja California though, he spent time with his Dad exploring the peninsula with activities like fishing off the coast of the Rio Colorado Delta, and exploring canyons in the middle of the desert. In Iowa, Diego's adventure spirit may have dwindled a bit, although a few backpacking trips overseas brought that back. Early thoughts of getting into overlanding via a Land Cruiser or Land Rover Defender changed dramatically after watching the "Long way Round" which sparked his passion for the possibilities of traveling by motorcycle. After researching and eventually buying his first bike, a 2016 BMW R1200GS Adventure, Diego has found his calling in Adventure Motorcycle Travel. Spending the next 2 years going to events all over the U.S., Diego was eventually named the "Rookie of the Year" award by the GS Giants.
After running away from Iowa's extreme 2017 winter, Diego spent a few months living a long-awaited dream by once again traveling and exploring Baja California on his BMW. Now having joined the RIDE Adventures Team, Diego is ready to assist anyone with their travel needs, and who knows, may be the Best Baja Guide yet!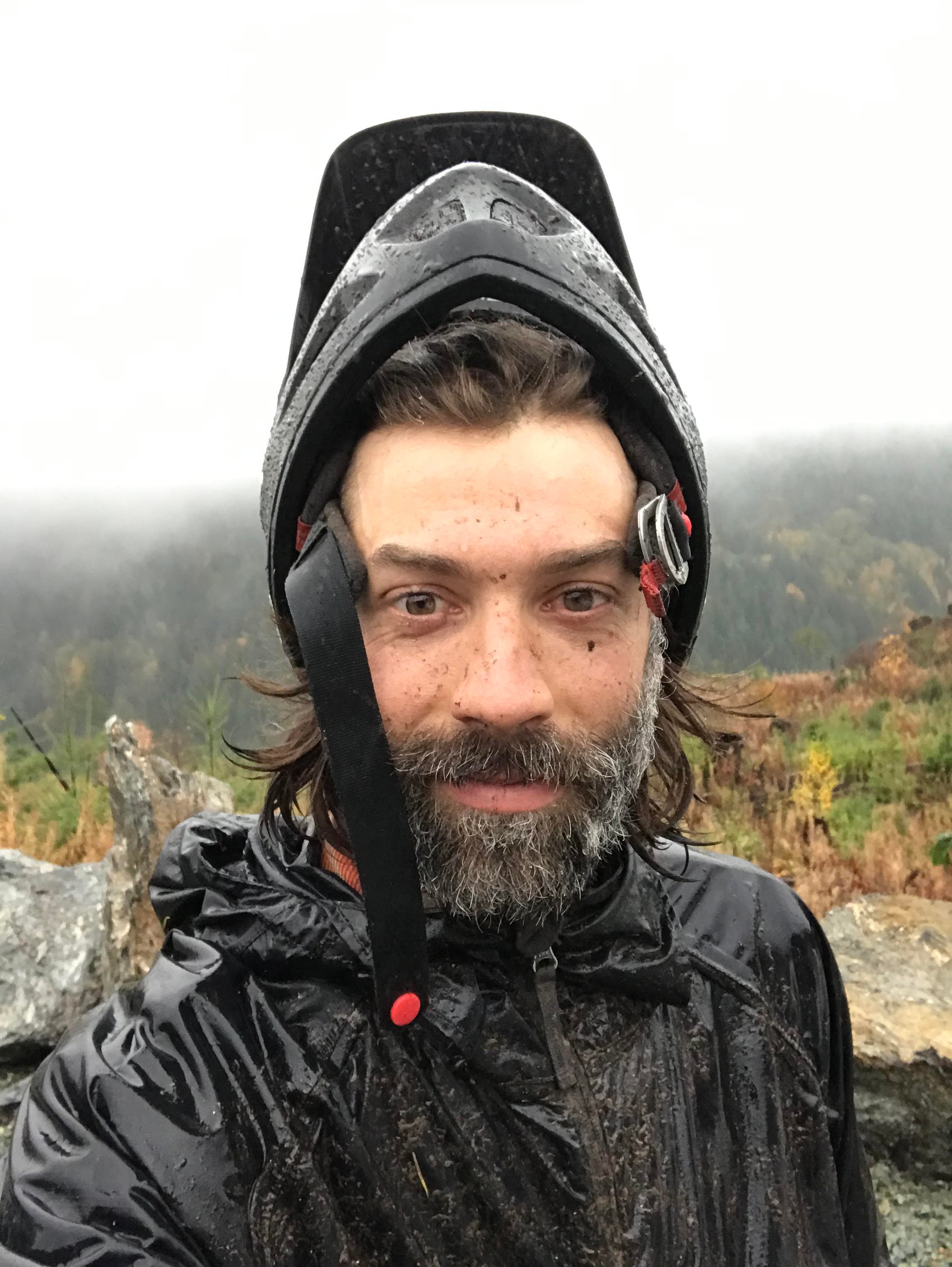 Tyler Miller - Operations, Guiding & Marketing
When we first met Tyler down in Baja, it was like meeting a Spanish speaking combination of Mad Max and Laird Hamilton riding a dirt bike in an underground parking garage in Mexico. Only difference was ... he's not that good at surfing and wasn't brandishing a sawn-off shotgun.
Whether it's surfing in Baja, jumping over trains on a mountain bike in British Columbia, heli-boarding in the Tetons, canyoneering in the Swiss Alps, or twisting throttle at any chance, this bandito is always looking for trouble. Tyler's experience, demeanor and skillset is a match for helping our customers in any situation on or off-road, or even in the snow as he once was a snowmobile tour guide in college.
Believe it or not, before joining us, Tyler had a career with a commercial real estate investment firm analyzing financial models and directing asset acquisitions, in a corporate office in Salt Lake City, Utah! You won't catch him alive locked-up in an office again, as we think he may have an allergy to fluorescent light and walls.
Originally from the California central valley, Tyler is seasonally located in Bend. You might find him helping organize your trip, guiding your tour, wrenching on your bike, or tormenting Eric during filming sessions on our YouTube Channel.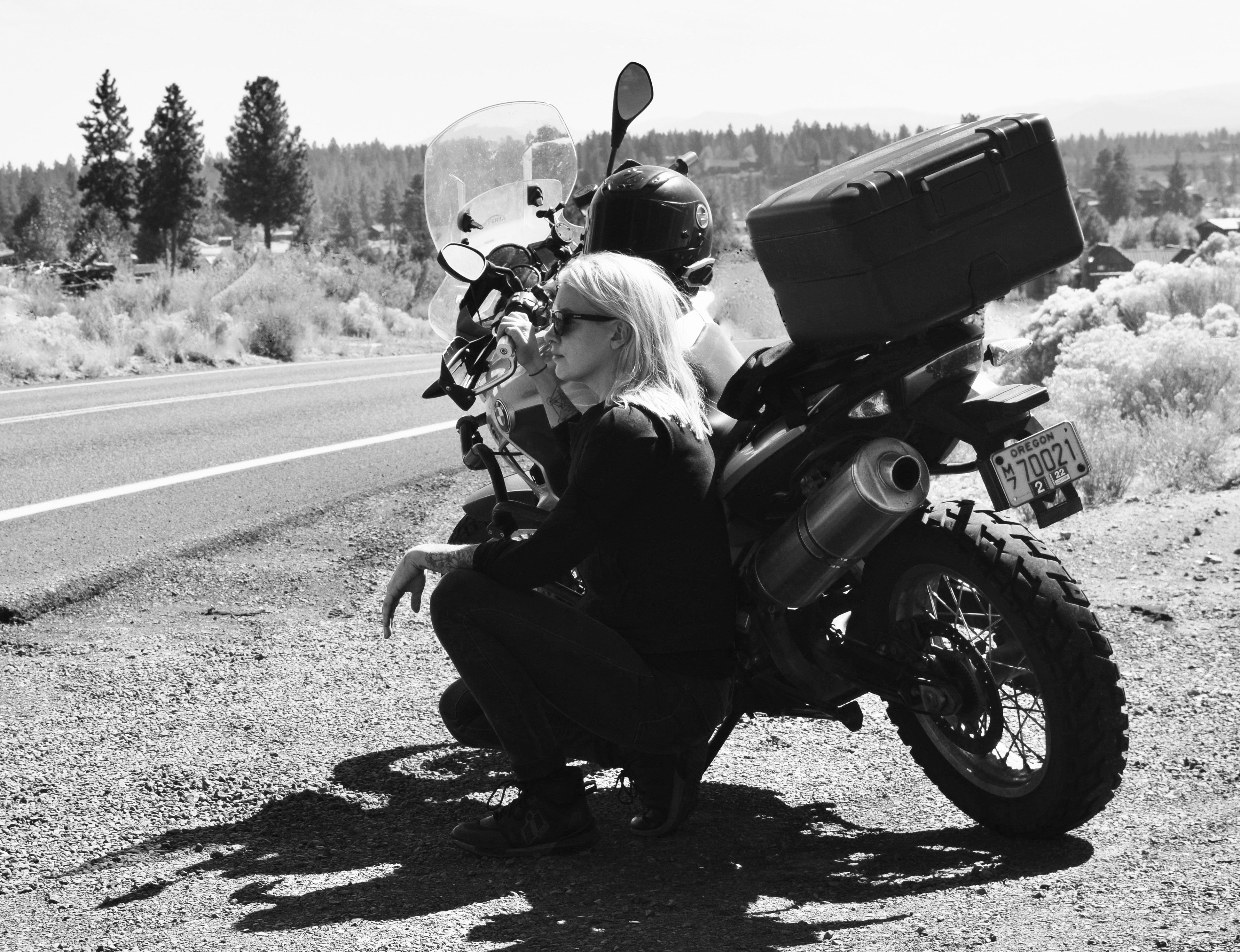 Grace Schuessler - Booking and Operations
After over a decade on a motorcycle, Grace found the RIDE Adventures team and is thrilled to be utilizing her skills as a type-A busybody to manage booking operations and whatever assortment of office tasks get sent her direction. Though she is a published author under her nom de plume Whiskey Emerson, her first love is her BMW F 700 GS, on which she has spent countless hours exploring the PNW. When she isn't organizing trips or out on two wheels, Grace is typically hiking with her dogs Annabelle and Tamsin or teaching yoga class at The Yoga Lab in Bend.

Grace grew up in the Midwest, and after living just about everywhere in the continental United States, she is thrilled to now call Bend, Oregon home. Her favorite ride of all time was circumnavigating the country of Iceland, and she is a proud organizer of The Litas of Bend, a local group of female motorcyclists who share a love for the open road and two wheeled machines.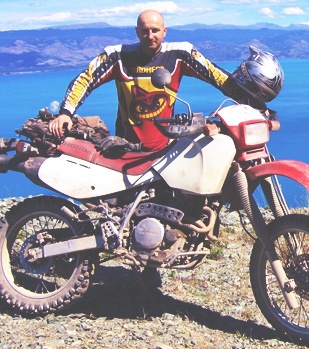 Lars Caldenhoven - Peru Operations, Sales, and Guiding
Lars Caldenhoven is our local operator in Arequipa, Peru, but comes from Holland with a lifetime of adventure, travel experience, mountain guiding and other activities around Europe. Following his interest in Native and Latin American culture, Lars spent over a year traveling and learning about these regions before settling down in Peru in 2001. He continues to call Peru his home with his family since then, and guides many of the motorcycle trips and 4x4 tours we offer in Peru, Bolivia, Chile and Argentina. Speaking 4 languages almost fluently and ready to answer your travel inquiries anytime, you can contact Lars on this link.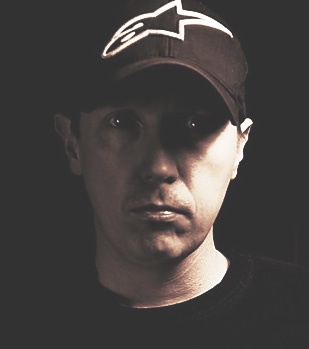 Chad Berger - U.S.A. Moto Tour Guiding
A few years back, Chad had the vision to create a dual sport motorcycle adventure route in his home state, and the Trans Wisconsin Adventure Trail was what we got.
This long-time motorcycle riding enthusiast set out on multiple research missions over a year's time, dealt with every type of weather Wisconsin can throw at us, and eventually announced that this trail that reaches from the Illinois border to Lake Superior was complete. Mixing pavement riding with off-pavement terrain throughout the route and actually dipping into Iowa along the way, anyone trying to figure this route out alone would have to make the same investment Chad did to complete it.
Chad's handywork as a semi-pro photographer has helped announce "The Trail" to the riding world, and if your're lucky, his photography skills will be part of your adventure when you join our guided tour of the Trans Wisconsin Adventure Trail.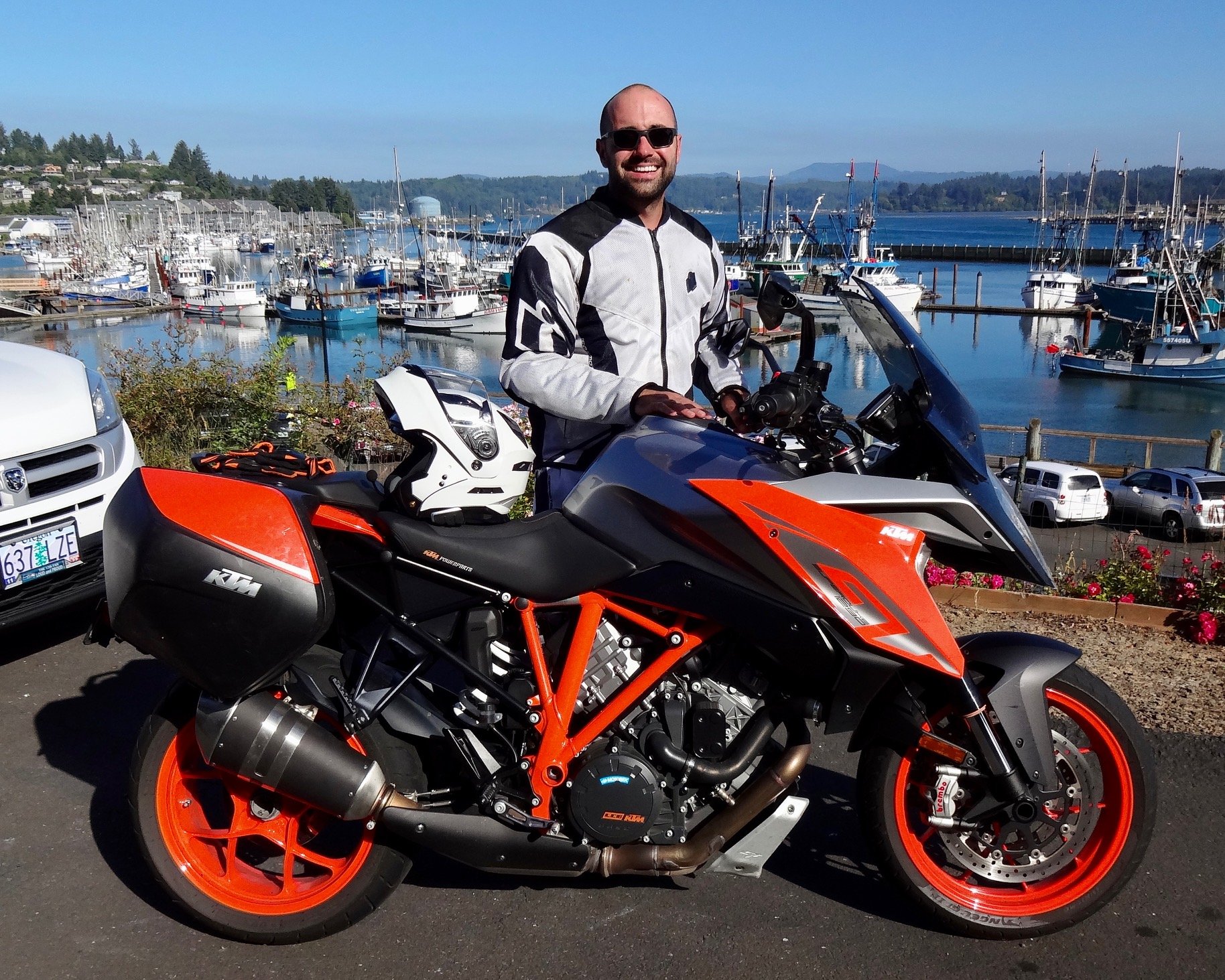 Brandon Sargert - YouTube Videos
Brandon is a West Coast native whose blood is fueled by entrepreneurship, problem solving, technology and the desire for adventure—all of which makes him an integral part of the RIDE Adventure Team. Being outgoing and enthusiastic, Brandon loves people and has an innate passion to help others discover their next thrill. When he is not on his KTM Superduke 1290 GT riding around the Pacific Northwest, he can be found off-roading or hanging out with life long friends and his cats.
Brandon worked in the aviation field as an IT tech, product development/design/manufacturing, customer service, and sales rep for 10 years, while simultaneously running his own audio/video/computer business. Though he picked up his first motorcycle only 5 years ago, he has become a true enthusiast; riding all types and styles of amazing two and four wheeled machines throughout the years, in the US and Mexico.
Brandon is excited to be involved in coordinating and assisting the Youtube crew to reach a more varied, much larger audience. Known as 'Mr. Safety,' you will hear Brandon continuously reminding riders to "wear your gear". Here is a link to a TikTok video on what not to do. https://vm.tiktok.com/ZM89QW6YV/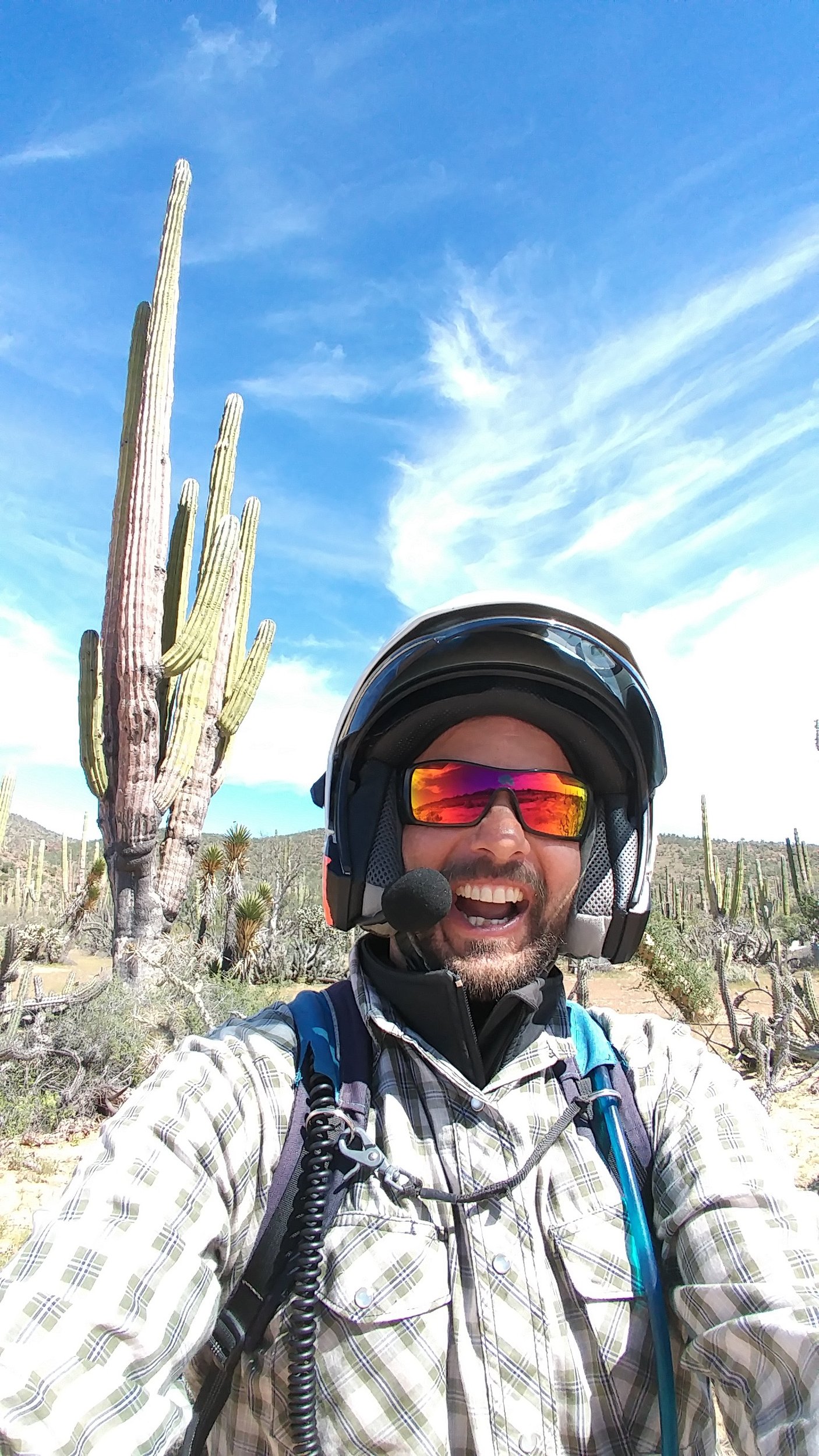 Bradly Horsley
Brad is originally from the Imperial Valley in southern California, and at 19 years old he vowed that the only type of work he would seek out would be work that allowed him to experience the outdoors and get paid to do something that he enjoys.
By 20 he had found his way to Alaska and became a white water raft guide working summers in order to support his snowboarding ambitions in the winter. Since that first summer in Alaska he has been a guide at numerous different companies guiding everything from Class 1-5 rivers as well as being able to snowboard all over North America.
Seeking warmer weather he moved to Baja, Mexico in 2014 where he currently resides. In his personal life Brad is a dirt bike rider and enjoys doing light adventure trips through the southwest deserts of the United States. Brad has been riding and guiding motorcycle tours since 2015. During his time guiding on a bike he has ridden over 150,000 miles on guided tours through the United States, Canada, and Mexico.