Adventure Travel, Motorcycle Tours, and 4x4 Trip Packages Made Easy For You!
As the title above explains: "We make international motorcycle trips and 4x4 adventures easy for you by being experts with rental vehicles available in the locations you want to RIDE around the world. Each of our Staff Members that you'll speak with either lives, or has lived in each area shown, and traveled extensively throughout. Short and sweet: We are actual people that know what we're talking about! (Not just a website with a bunch of ads.)
As a Travel Planner and Advisor - You might be asking yourself, "Which riding area or country right is for me?" Particularly in the case of motorcycle riding, you might think you want to see Peru or Bolivia….but are you ready to handle the elevation while coordinating everything that goes into motorcycle riding?
Or you might think you want to ride an adventure bike through Patagonia ... but are you skilled enough as a motorcycle rider to handle the terrain, weather conditions and potential winds?
What about riding solo on a Self-Guided trip vs. joining one of our Guided Group Motorcycle Tours ... which format is right for you?
Having guided tours and researched thousands of miles of routes across Europe, through Africa, and from Peru down to Ushuaia, Argentina, Our Staff is prepared to help you make the right choice, even as it pertains to the location and format of your riding experience.
As a Motorcycle and 4x4 Rental Provider - Whether you want a Self-Guided "Fly & RIDE" package, a Guided Group Motorcycle Tour, or a Private Group tour, we regularly create these types of packages for our Customers.
Unless you're certain which trip package you already want to take, everything starts with a conversation, and by letting us know what would make your "perfect" motorcycle trip using the contact form above.
MOTORCYCLE TOUR CUSTOMER TESTIMONTIALS
Take a look at testimonials from just a small handful of riders from around the world who have been thrilled with one of our trips. (View hundreds more here.)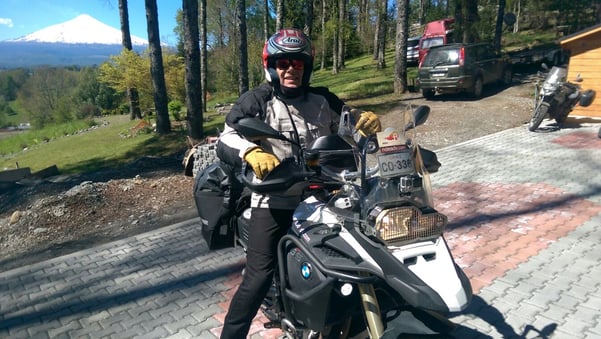 "We did a self guided Best of Northern Patagonia tour early October and we loved it! One of the reasons we chose RideAdv is because we found their website to be very clear, easy to use and they offer exactly what we were looking for."
-Daan Teeuwissen from the Netherlands
"My brother and I did the Best of Northern Patagonia route and it was, simply, the trip of a lifetime. The team always supported us, super-friendly and enthusiastic - an all round 10/10 experience. Thank you Andres! Thank you Eric!"
-Joshua Gibson from South Africa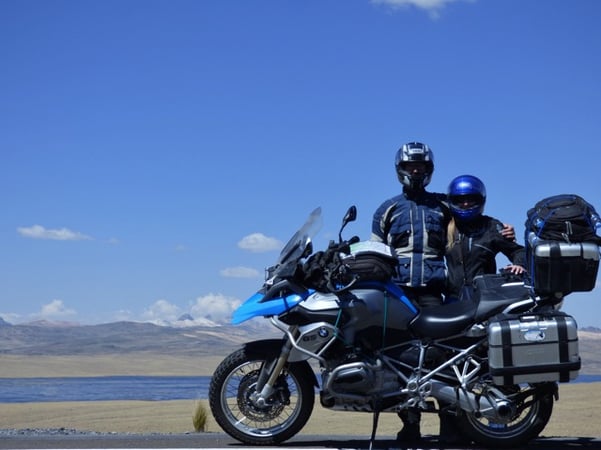 "Wow! Wow! WOW!!! Peru is truly spctacular. This was much more than a mere adventure. Far more than a simple holiday. Way bigger than just any old "trip of a lifetime". Words are not enough to really describe what we experienced. A life-changing, eye-opening, magnificent odyssey, through landscapes from a different planet! That comes close."
-Rory Aitken from the UK
Just a couple of things to keep in mind:
You can do this! As long as you have previous and steady motorcycle riding or 4x4 driving experience, these trips is within your grasp, and are much simpler with our help.

The motorcycles and 4x4's are already there, so there is no need to incur the risk, costs, and complications to ship yours!
Whether you're looking for a solo adventure in some of the most amazing scenery on Earth, or if you'd rather take part in a Guided Group tour to experience boundless fun and camaraderie with a group of fellow travelers, our trips are reasonable and affordable for such amazing bucket list adventures.
Please keep an eye on our website from time to time. As we continue to confirm routes, terrains, and the best adventures possible, we'll be adding those options to our website. Visit any one of our trip pages to learn more and get ready to RIDE!