Download Your Free Copy: Motorcycle Trip Checklist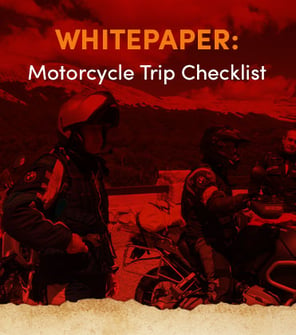 Fill out the form to the right for your free copy of our "Motorcycle Trip Checklist." This well-organized & categorized trip planner will help save you time so you can focus on the trip ahead!
Separated by categories from "Survival & Personal" items to "Tools & Hard Gear," it's easy to click each checkbox when ready
Including some links directly to products, tools, and personal gear we recommend, there's no easier way to prepare for motorcycle travel
The advice and items listed come from the combined experience of professionals who have ridden through 15 countries over 5 years of motorcycle travel
This checklist sure could serve as a reminder of some of the little things you might have otherwise forgotten!