USE THE FORM AND DOWNLOAD YOUR MOTORCYCLE TRIP CHECKLIST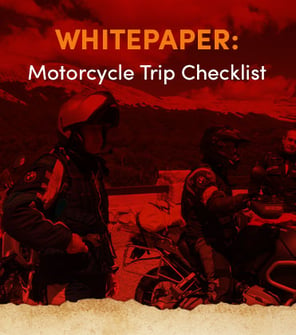 Hey there, fellow biker! Want to avoid packing your collection of decorative teacups on your next motorcycle trip?
Fill out the form to the right and get our free "Motorcycle Trip Checklist."
We've got you covered with everything from survival essentials to tools and hard gear.

And don't worry, we've even included some direct links to products we recommend, so you can spend less time packing and more time hitting the open road. Trust us, our combined experience of riding through 15 countries over 5 years has taught us a thing or two about packing smart.

So, if you want to avoid the embarrassment of forgetting something important, download our checklist now. Your teacups will thank you.
Here's more FREE Motorcycle Travel Info for your next tea party!