Contact Us About Private Group Motorcycle Adventure Tours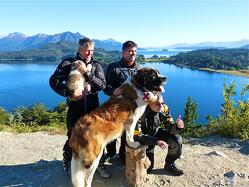 Fill out the form to the right to start organizing your group motorcycle trip!

Whether you're organizing a corporate retreat, a family reunion, or an event for a group of friends, contact RIDE Adventures about your private group motorcycle tour needs.
For closed groups with only your chosen riders
Hotel accommodations chosen according to your taste & requirements
Choose from the food, excursions or other features you'd like included
Make it the perfect occcasion for your specific group
With expertise in all of the incredible areas shown on rideadv.com, we'll help you pick the right one for the trip of a lifetime!