Contact Us About the "Top 7 Highlights of Southern Peru!"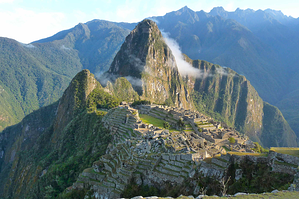 Fill out the form to the right, and let us know what questions you have or which date you'd like to reserve for the "Top 7 Highlights of Southern Peru!" tour! Whether you're joining an existing tour or bringing your own private group, it'll be an unforgettable motorcycle trip for sure.
From the "twisty" Pacific Coast routes to through the Andes Mountains and over to the Amazon Jungle, this tour connects the 7 Highlights with the best routes
There's no need to ship your own bike, as we have professionally maintained current motorcycles based in Arequipa, Peru
Aside from the friendly people and fascinating indigenous culture of Peru, we think you'll find the cuisine in Peru to be among the very best in Latin America
Perhaps the most famous site in all of South America is part of this trip, as we take you through the Sacred Valley of the Incas to Machu Picchu!