FREE DOWNLOAD UNLEASH YOUR INNER ZEN WHILE RIDING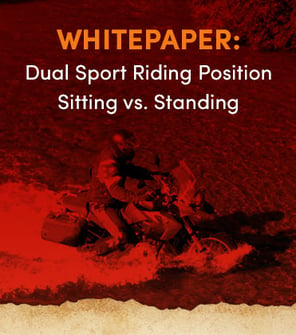 Listen up, fellow riders! Do you ever feel like you're sitting on a throne of lies? Are you curious if you should be standing or sitting while riding off-road? Well, we've got the answers you've been looking for!
Fill out the form to the right and we'll send you our free download about motorcycle riding positions.
We'll even settle the age-old debate of standing vs. sitting once and for all! Spoiler alert: the answer may surprise you.
Here are some things you'll learn in our download:
Can you really brake effectively while standing?
How do your controls change when you're not parked on your butt?
Can you see better while standing, or are you just a peeping Tom?
Are you using your legs as suspension, or are you just showing off?
Don't miss out on this chance to unlock your inner Zen while riding. Fill out the form now and let us guide you towards motorcycle enlightenment.
Here's more FREE Motorcycle Travel Info for your next meditation ride!