Free Download About Riding Position: Sitting vs. Standing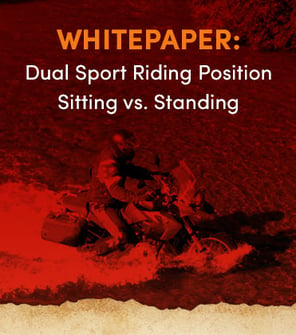 Fill out the form to the right, and we'll email you our Free Download about motorcycle riding position, and whether you should be sitting or standing on your bike in off-road situations. Many riders are being taught that the decision is "automatic," when we assure you, such is not the case!
Consider these questions, and find the answers within the Free Download we'll send you:
In the standing position, will you have the same ability to brake in an emergency as you would when sitting?
How does your control over hand and foot levers or even the handlebars change once you're up off the motorcycle seat?
Your ability to see both forward and behind changes dramatically from one position to the other, so have you taken this into consideration?
Does the terrain you're on really require that you use your legs as added suspension, or could you instead use your reach to the ground as a benefit?