Download Your Free Copy: "Motorcycle Gear Advice"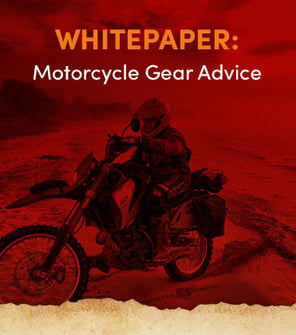 Fill out the form to the right for our in-depth explanation of the motorcycle gear we use in the motorcycle tour guiding business and learn which products we believe are best in terms of extreme weather protection and padding.
Some highlights:
Key mistakes riders often make with motorcycle gear
Explanations of which products we recommend and why
Direct links to product descriptions by the manufacturers
*Please note, this is not a paid advertisement by the manufacturers of the motorcycle gear we're recommending, and we do not sell any of the items you'll see listed. This is just a sincere attempt at helping you ride smarter, safer, and more comfortably with the right riding gear.