Motorcycle Travel Information & Free Travel Advice for Riders
Listen up, fellow bikers! We've got some free motorcycle travel info to keep you in the know.
Our goal at RIDE Adventures is to keep you informed on all things motorcycle.
Don't be shy - hit us up with your questions and ideas. And hey, even experienced riders might learn a thing or two from our basic tips. Enjoy the ride!
---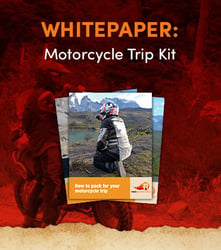 Trying to pack for a multi-week motorcycle trip is like trying to solve a Rubik's cube blindfolded - overwhelming and likely to end in disaster.
But fear not! Our Motorcycle Trip Checklist has got you covered with a comprehensive list of items to bring.
We even threw in some direct links to buy items and our personal recommendations (because we're just that generous). And don't worry, we've only included the most "crucial" items, so you won't need to bring your collection of decorative teacups.
---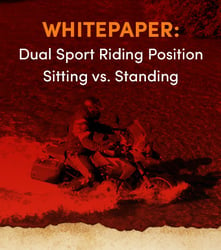 Looking to take your riding skills to the next level?
Look no further than our "Pros vs. Cons" guide to sitting vs. standing on your motorcycle.
Sure, everyone wants to look like a Dakar Rally superstar, but before you start standing up on your bike, make sure you know the risks and benefits.
Our free download will help you evaluate each riding situation and make the right decision. Don't be a poser, be a smart rider!
---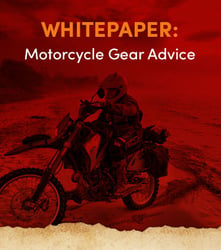 Looking for some serious advice on motorcycle gear?
Look no further! Our "Motorcycle Gear Advice" whitepaper has got you covered.
We'll teach you how to avoid common gear mistakes and share our "philosophy" on gear selection. Because let's face it, nothing ruins a good ride like chafing or swamp butt.
So, download your free copy now and ride in comfort and style!
---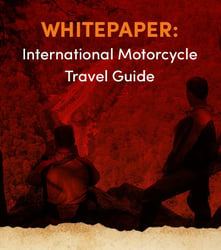 Going on a motorcycle trip is easy, but add in crossing international borders and you've got a recipe for a spicy adventure!
Our International Motorcycle Travel Guide covers everything you need to know, from fuel and tire repair to navigating cultural differences.And let's be honest, your behavior is probably more important than your riding skills when it comes to impressing the locals.
So don't be a clueless traveler, download our free guide and ride like a pro!
---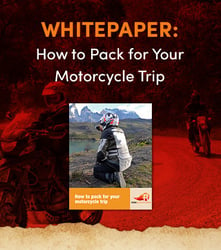 Are you tired of packing for your motorcycle trip and feeling like you're preparing for a cross-country move?
Well, fear not! Our "How to Pack for Your Motorcycle Trip" guide has got you covered.
We'll show you how to pack smart so you don't end up with a trailer full of unnecessary junk. And let's be real, the less stuff you pack, the more room you'll have for important things like beer and beef jerky.
So, download our free guide now and get ready to hit the road with ease (and room for snacks).
---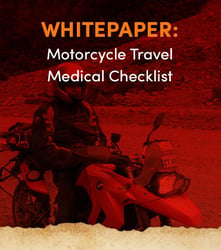 Oh boy, nothing ruins a motorcycle trip faster than feeling like you're on death's door! We know that you're not just looking for a good time, but also for a healthy time.
That's why we've teamed up with the one and only Dr. OraLee Branch to bring you our Motorcycle Traveler's Medical Checklist.
This ain't just your average checklist, folks. We've got everything from basic hygiene reminders to advanced tips on what pain relievers to avoid if you're feeling under the weather. And trust us, you don't want to mess around with that stuff.

So, before you hit the road, make sure you download your free copy of our Medical Checklist. You never know when that little bit of extra preparation could save your butt...literally.
And if you still have questions or concerns, don't hesitate to give us a shout. We're here to help you stay healthy and happy on your motorcycle adventure!