Work With Us! Job Openings Board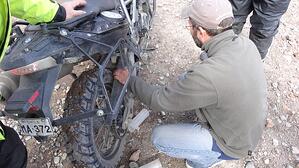 This page will remain an evolving list of career opportunities to work with RIDE Adventures or our partners in the exciting world of motorcycle & 4x4 adventure travel. If you don't see the type of work you're looking for, please check this page from time to time. Keep in mind that we're always focused on finding the
highest quality people
that can help make our Customers realize what a top priority they are to us.
Current Openings
We are currently fully-staffed and do not have any available positions at this time. But, if you have a particular skill set, organizational abilities, or marketing talents, and aren't afraid of working hard to help more Customers take advantage of our highly-acclaimed services – then please do fill out the form and introduce yourself.
And great if you're a rider, but that's not necessarily an advantage as it's not a requirement of employment.