Ride the Balkans, Croatia, Bosnia, Montenegro Motorcycle Trip
Itinerary
Day 1 - Arrive in Zagreb, Croatia!
Your guides will meet you at the aiport and see you to your hotel in Zagreb, the capitol city of Croatia. Rich in history with charming European architecture, you're welcome to arrive before this day and explore the city some more. One of the first things you'll notice though may be the warm relief that, depsite what you may guess, most Croatians speak English, and they do so very well! So even without the guide by your side, you'll be fine and comfortable around the friendly Croatian people. - As the remaining members of your group arrive, all with gather for a briefing on the tour, and then an excellent traditional dinner out on the town. The RIDE begins tomorrow!
Day 2 - RIDE from Zagreb to Plitvice Lakes National Park
After a nice breakfast in the hotel, we mount our trusty BMW's for what could be described as the perfect 1st day's ride. Not too long, not too short, and ending up for the afternoon and evening in this UNESCO World Heritage Site that is also a National Park, known for it's beautiful collection of waterfalls, lakes, and surrounding forestry. Don't miss out on the chance to walk the pathways and see the park, we promise, it won't disappoint!
Day 3 - RIDE from Plitvice Lakes to Sarejevo, Bosnia & Herzegovina
Did you think you'd ever say those words? "I'm riding into Bosnia today?" Such is the case, and soon you'll find out why! With roadside rest and lunch spots, showing the way to the city where it's said World War I began (assasination of Archduke Franz Ferdinand on the streets of Sarajevo.) This city will have an effect on anyone who paid attention to the news in the early 90's as well, with evidence of the breakup of the former Yugoslavia still evident in some of the cities structures. Still, it's perfectly safe now, the people of Bosnia are warm and friendly, and the city center is a totally unique experience for anyone new to the region.
Day 4 - Rest Day in Sarajevo
As mentioned, a city this rich with history sure does warrant some exploration. With a guided city walking tour on the schedule, local cuisine like "cevapi" and the nearby riding options as well if you simply must, it's important to rest for the ride ahead as well.
Day 5 - Riding Herzegovina
A riding area like this full of sites like the primeval forest of Perucica and the Sutjeska National Park would be too good to leave behind quickly, so we'll spend the day riding and exploring some fantastic routes. With a stop in Mostar, you're likely to see amateurs prepping for the Red Bull Cliff Diving event held here, leaping 27 meters from a 16th Century bridge in the middle of this UNESCO World Heritage City. Twisting through the Jablanica Lake area on the way back to Sarajevo for another night, rest up for more ahead!
Day 6 - RIDE from Sarajevo to Zabljak
Seeing more of the area is important before moving on, so we ride to Sutjeska and enjoy one of the oldest National Parks in Bosnia & Herzegovina. Through a primeval forest called Perucica and along stunning valley and river views, just wait until you walk the streets of Mostar and see people jumping from the "Old Bridge" in the city center! Moments off the bike can be as important as anything, and this is a great example of why. Before heading back to Sarajevo plan on seeing Jablanica, as charming another town and view to never be forgotten.
Day 7 - Zabljak to Podgorica and the Adriatic Sea
More ahead today en route to the Capitol City of Podgorica, while Biogradska Gora National Park awaits the twist of your wrist. Then on through Moraca Canyon where you'll probably need to recharge your camera battery because the scenery around is so fanastic. All the while, far a way from traffic and truly enjoying the Montenegro countryside on the way to welcome seafood dinner options along the Adriatic coast.
Day 8 - Riding to Dubrovnik
Narrow roads and twists and turns take the ride towards Njegus mausoleum, at around 1700m above sea level, and offer a spectacular view of the Adriatic sea and whole Gulf of Boka. Once down at sea leval, the view of Lovcen Mountain and its peaks are particularily impressive, as they weren't even visible just a few hours earlier. Returning then to the beautiful country of Croatia, Dubrovnik's stunning architectural achievements and fascinating history welcome you!
Day 9 - Rest Day in Dubrovnik
As any world traveler knows, this is a town too interesting and beautiful to simply pass-through. Enjoy the day siteseeing, taking a boat or sea kayak trip, or just walking around to learn about this town built around a fortress along the Adriatic Coast.
Day 10 - RIDE from Dubrovnik to Island Hvar

Along the Adriatic coast a bit further north, enjoy more great riding and sites like Mali Ston, the longest defensive wall still standing in Europe and views of Biokovo Mountain in the distance. The city of Makarska and Adriatic islands can been seen as you draw near, and even Monte Gargano across the Adriatic sea in Italy on a clear day! A ferry takes us with the motorcycles to Hvar Island where the night is spent in the city center of this UNESCO World Heritage site.
Day 11 - Rest Day in Hvar

With some of the best weather in the area typical to Hvar Island, it's a great place for a rest day where you can explore the area by foot or by one of the boat tours offered locally. Nice shopping opportunities, excellent food options, and the people around you will remind that Croatia is one fantastic country to visit.
Day 12 - RIDE from Hvar to Zadar
The ferry ride on the way to the town of Split offers views of Dioklecijan's Palace before we start riding along the coast through Trogir and Sibenik, where you can stop and try bungee jumping if the urge should grab you! The National Park Krka is nearby, home to some of the biggest waterfalls in all of the Dalmatian region. Finally arriving in Zadar along the coast, enjoy the sunset after another great day of motorcycle riding.
Day 13 - RIDE from Zadar to Rovinj
Along the twists and turns of beautifully paved roads that take you to Istria the idea is to keep enjoying the area, the local customs and cuisine. The scenery changes through the ferry rides to a surprising new atmosphere, still along the coast though, the Adriatic is always near.
Day 14 - RIDE from Rovinj to Zagreb
Headed northeast, this fairytale motorcycle trip through the Balkans had to finish at some point. Not before visiting Hum though, known as the world's smallest town. Climbing up through Buzet away from the Adriatic Sea, the city of Zagreb awaits us and a final goodbye dinner as well. Start organizing those photos and prepare to share more with the world...we have a great time riding in these fantastic Balkan countries, and look forward to showing more riders how great it is!
Day 15 - Departure Day
The moment nobody ever wanted to arrive is here, unless you've planned a longer stay in Zagreb, or perhaps more motorcycle riding plans with us. Nonetheless, we hope you'll share your thoughts and stories about this experience not just with us...but the rest of the motorcycle riding world! Airport transfers are included, but only if you must : )
---
Minimum Essential Gear for RIDE Training
If you're planning to jump on a guided tour or training with RIDE Adventures, it's essential that you have the right gear. This helps to ensure your safety and the safety of others while on the road.
Not being properly prepared can lead to injuires that could have been avoided. Our guides have created a Minimum Essential Gear Guide if you plan to book a RIDE Adventures. If you don't come minimally prepared there is a chance our guides will prevent you from hopping on a bike. Make sure you're prepared for the adventure.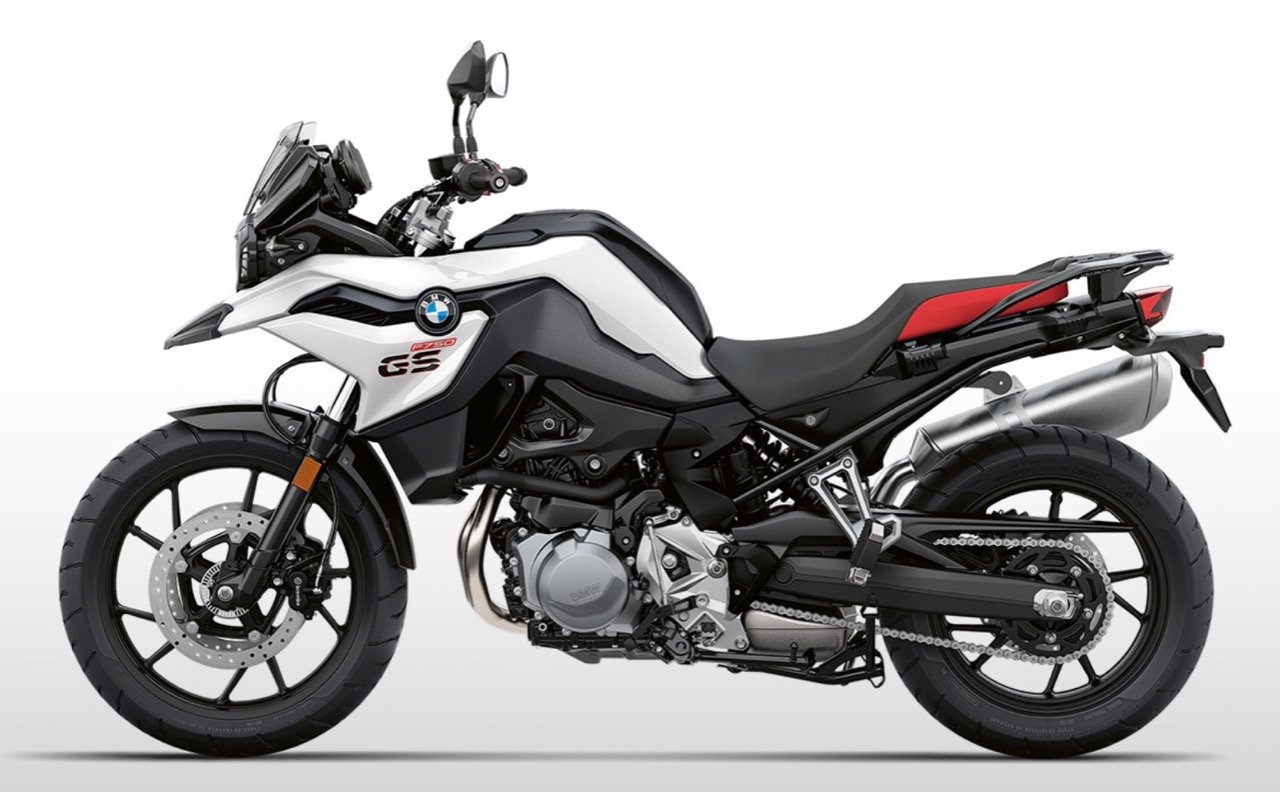 BMW F750GS
Not everyone needs a gigantic adventure bike to have fun, and the BMW F750GS fills that niche of "big enough for the long haul, small enough to have fun." With a power-to-weight ratio similar to the bigger models, 77hp can be used to hang with any other adventure bike on the market and perhaps be even more fun when it comes to the dirt roads and tight switchbacks.
X
Seat Height:
32.1 in
Curb Weight:
493lb / 223kg
Fuel Capacity:
4 gal / 15 L
Displacement:
853 cc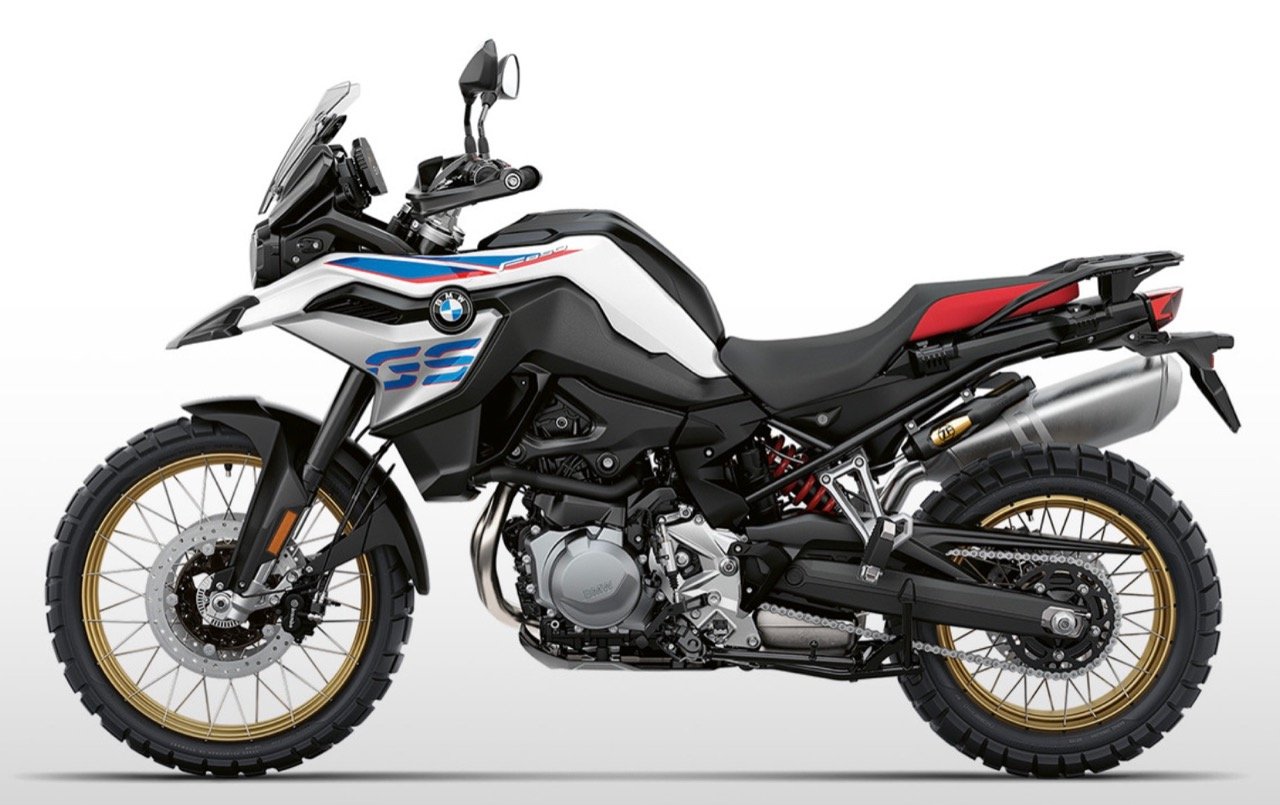 BMW F850GS
When it's predecessor launched in 2009, the world recognized the beauty of a "middle-weight" adventure bike, perhaps most appropriately built to handle it all. The new BMW F850GS builds on a decade of riders trotting the globe on a machine with all the power you could ever need, and agility to go have almost dirt-bike-like fun when the luggage and passenger aren't along for the ride.
X
Seat Height:
33.9 in
Curb Weight:
504lb / 229kg
Fuel Capacity:
4 gal / 15 L
Displacement:
853 cc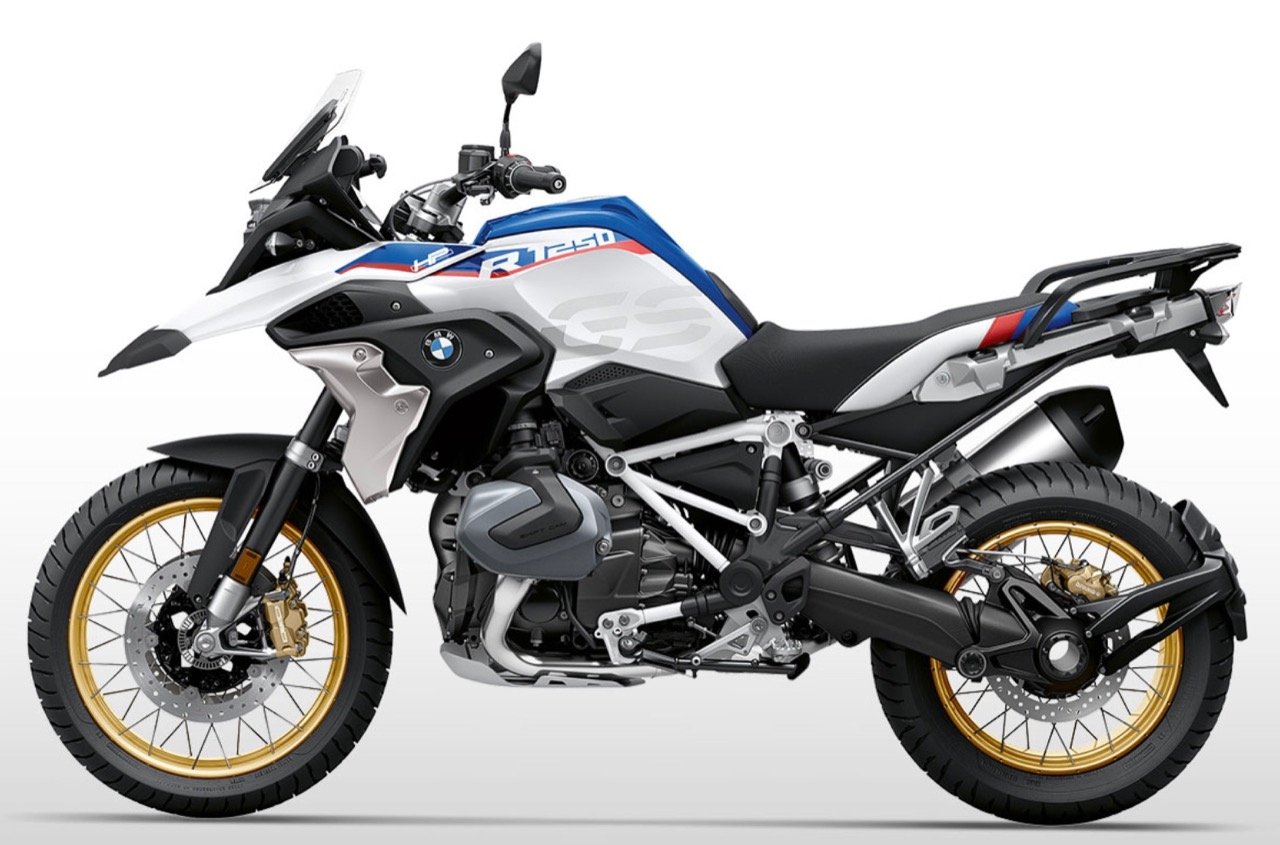 BMW R1250GS
Freshly updated after multiple generations of industry-leading design, BMW's R1250GS is yet another masterpiece coming from the company that many will claim pioneered the thought of adventure riding. Boasting 136hp now, yet still maintaining the "flickability" many of us feel in the GS line, load up the bike or head out solo, and you're sure to have a blast from this high performance machine.
X
Seat Height:
33.5/34.3 in
Curb Weight:
549lb/249kg
Fuel Capacity:
5.3gal / 20 L
Displacement:
1254 cc