The Essential Colombia Adventure RIDE
Itinerary
Day 1 - Arrival in Cali, Colombia (CLO)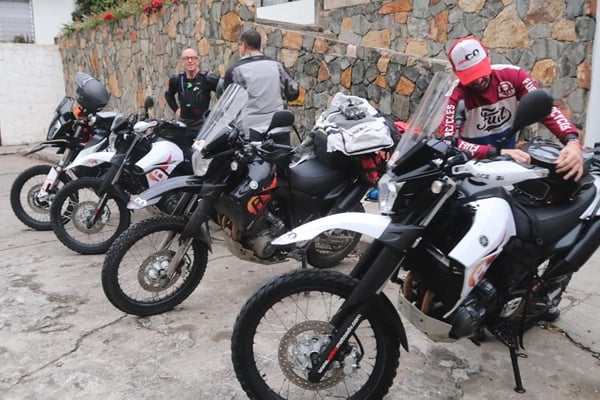 Colombia welcomes you with open arms! Adventure is right around the corner as a quick shuttle into the heart of Cali and your arrival hotel gives a sampling of life around one of Colombia's largest cities. This arrival day is also a good time to finish some motorcycle paperwork, get familiar with the rental bike reserved for you, and meet the other Riders in the group (if a Guided Group trip format was chosen. Please note in the Pricing section that both Guided and Self-Guided versions of this package are available.) Either way, take a deep breath and smile, as a truly unique, fun, and rare experience lies ahead!
Day 2 - Cali to El Cairo - 280km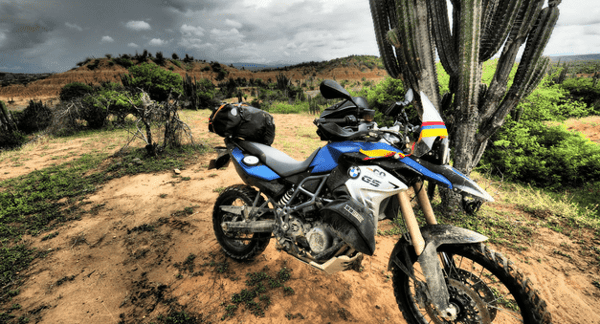 Let the adventure RIDE begin! Barely five minutes into this motorcycle trip, the pavement is left behind and the route heads into some of the fantastic dirt riding that makes such great variety on this route. Up into the hills surrounding Cali and along ridges of the "Cordillera Occidental" or "Western Mountain Range," the riding will offer up fantastic viewpoints as you head north and explore for the day. A mix of pavement and dirt makes this the perfect first day's ride, and now the realization an settle in: You're riding ... in Colombia!
Arriving to the heart of Colombia's coffee plantation region, settle down into the hotel for the night, marvel at the stunning views of the Andes, and prepare for even more fun riding the next day.
Day 3 - El Cairo to Termales del Ruiz - 180km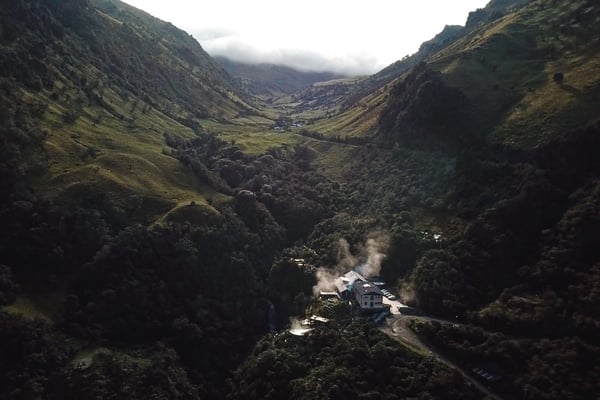 A day full of mixed riding terrain begins with breakfast in the town square before heading off toward Cartago and about 2600m of climbing through mountain twisties and off road routes.
Eventually ending up at a hotel near the top of the Ruiz Volcano, prepare to relax in the natural hot spring pool and views overlooking Manizales below.
Day 4 - Termales del Ruiz to Rio La Miel - 225km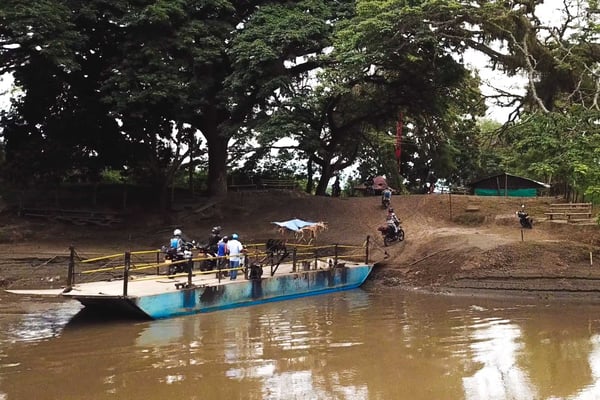 This medium-length riding day is a highlight full of drastic elevaton changes, twisties in the mountains, riding on some technical off road sections, crossing bridges, ferry rides, and finally, leaving your bike behind.
Yes, you read that right. From here, take the local transportation. Just exactly where to will remain a secret for now, but, we're positive you'll love this destination buried deep within the rainforests of Colombia.
Day 5 - Rio La Miel to Sonson - 130600A Day in the Dirt! This shorter day of riding isn't necessarily 'easier' as it includes plenty of challenging terrain changes, river and stream crossings, on-peg riding along rocky trails, and even some spots with sand.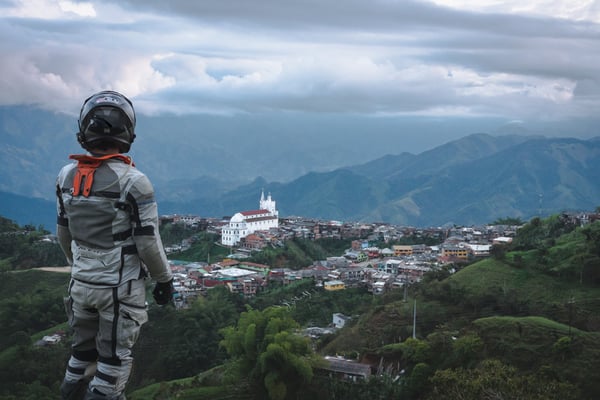 After all that, if you're too tired to continue for the day, you'll have the option of parking your bike, and yourself, in a small village for the night. If not, great! Keep going on to your next destination, the town of Sonson.
Day 6 - Sonson to Salamina - 90km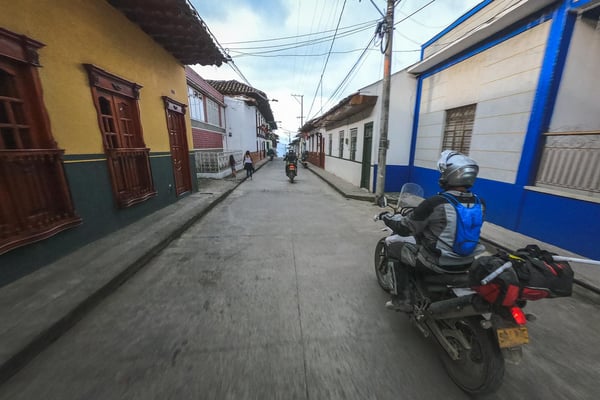 At only 90km, today is the shortest riding day of the journey, but it's a fun RIDE that wiggles along roads that only local farmers use while delivering their crops. Plenty of little technical nuiances make just 90km seem like much more, and adds to the variety packed into this route.
Riding will end with plenty of time to relax and explore in Salamina, known as the City of Light, and declared a national monument due to its cherished heritage.
Day 7 - Salamina to Salento - 160km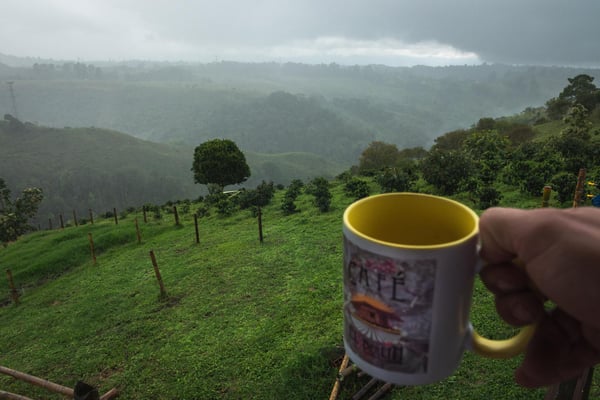 After yesterday's short ride to Salamina, hop back on the bike for more unforgettable dual sport riding over the 'less-travelled' roads of the region. Enjoy the breathtaking views of the Colombian Andes on this leg of the journey on the way into one more colonial town in the heart of coffee country. If arriving with enough time, there's an opportunity to visit a coffee farm and learn about the production process while enjoying stunning views of plantation life around you.
Arts and crafts are the Salento's specialty, along with fantastic dining, views of the Cocora Valley and typically snow-capped mountains. Rest up and get ready for your final RIDE back to Cali!
Day 8 - Salento to Cali - 220km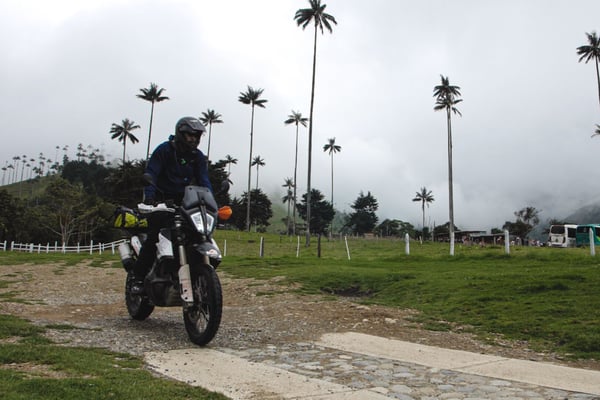 Today's fun includes a visit to the stunning Cocora Valley where you'll take in the views of Colombia's national tree, the Wax Palm (the tallest palm tree in the world) along with other unique vegetation in this must-see location.
Heading back through the Cauca Valley to Cali, the surroundings will be of the largest sugar plantations in the country. This route is mostly paved and the perfect way to ease out of vacation mode after a week blended with some relaxing, some techinical, and over all, some fantastic riding.
Day 9 - Return Home
Rested and recharged, or are you ready to head back into the Heart of Colombia and see what else they've got? We understand if you have to leave, but your airport transfer is included if needed, or we'll gladly help you continue the adventure. Start organizing all those photos and get ready to share with friends, as you just completed a RIDE in Colombia!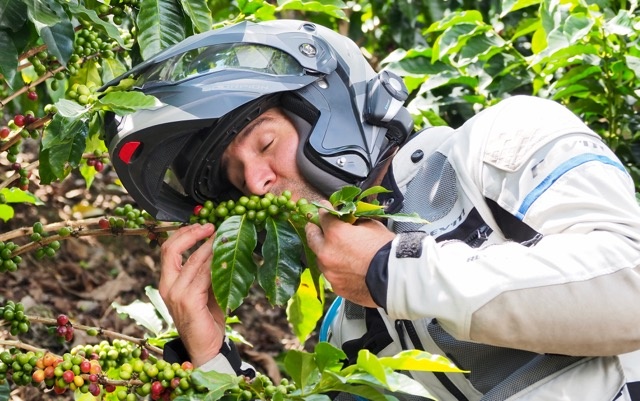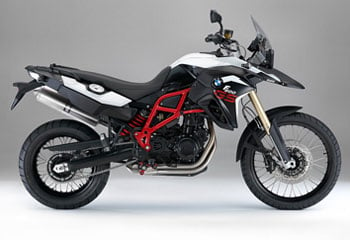 BMW F800GS
Certainly considered the "athlete" of the BMW team, the F800GS can be counted on to carry all your travel gear and still maintain the awesome feeling of a pure off-road machine when you're in the dirt. With over 215mm of suspension travel, the F800GS boasts 85 horsepower from its twin-cylinder engine, and is sure to give an adrenaline rush when you unleash it!
X
Seat Height:
34.6 in
Curb Weight:
472.0 lb
Fuel Capacity:
4.2 gal
Displacement:
798 cc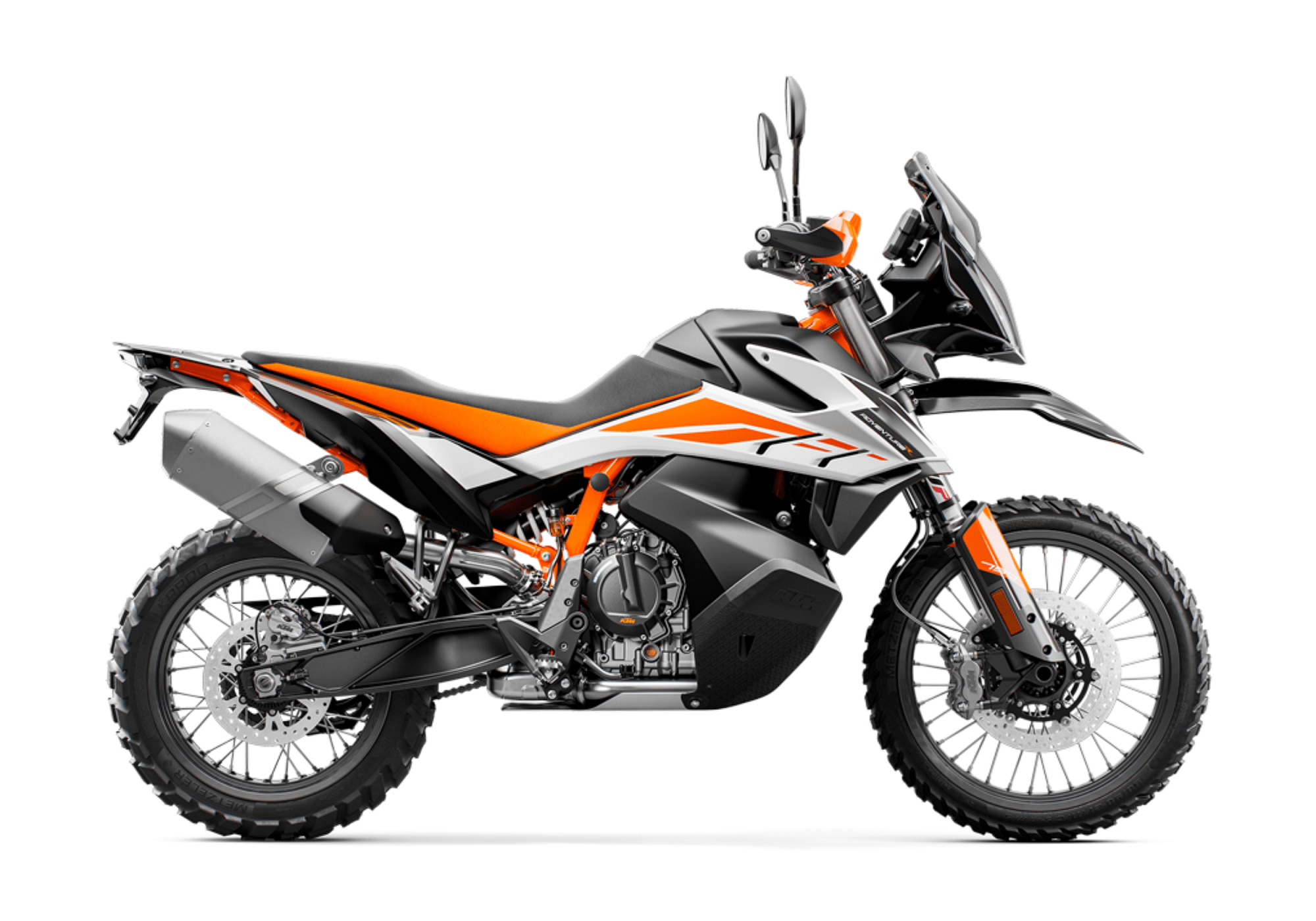 KTM 790 Adventure R
The bike that adventure riders just about couldn't wait to see released, KTM's 790 Adventure R has burst onto the scene and filled a much-needed space as a mid-weight, luggage packable, extremely fun riding option. This "R" version still has 799 cc's of power available from down low to the top end, and also a bit more suspension travel to gobble-up the whoops or uneven terrains riders will come across on their epic voyage. Either pack up for a multi-week adventure ride, or take the luggage off and have a blast in the dirt. Features like the slipper clutch, switchable ABS, and that agility KTM's are so famous for make for one incredible all-around adventure bike.
X
Seat Height:
34.6 in / 879 mm
Curb Weight:
464 lb
Fuel Capacity:
5.3 gal / 20 L
Displacement:
799 cc
Royal Enfield Himalayan 411cc
A great option for riders who enjoy the simplicity of a single cylinder bike in a manageable frame size. The Himalayan won't dazzle anyone with power and adrenaline, but will still take you to the places many other "big ADV bikes" will go (and possibly more, thanks to it's agility.)
X
Seat Height:
31.5 in
Curb Weight:
427.0 lb
Fuel Capacity:
3.9 gal
Displacement:
411 cc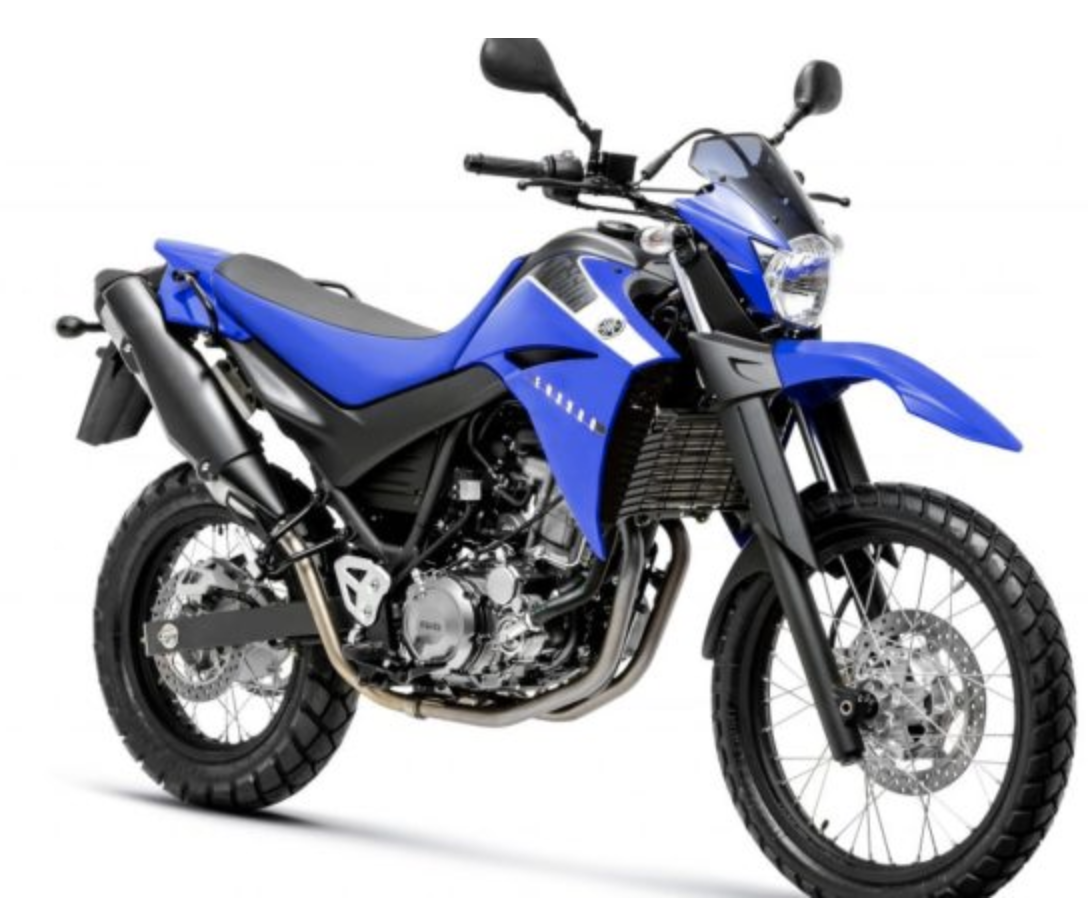 Yamaha XT660R
A famous bike around the world for being in that "middle weight" class with Yamaha's reliability and so much touring potential, the Yamaha XT660R balances so many great features we look for in an adventure bike. Pack it up for a long adventure, or strip it down for some trail riding, it's a bit of a Swiss Army knife of a motorcycle that does well in so many ways.
X
Seat Height:
34 in / 865mm
Curb Weight:
398 lb / 180kg
Fuel Capacity:
3.3 gal
Displacement:
659 cc