Tour Info
SELF GUIDED "FLY & DRIVE" PACKAGES: This page and pricing shown is for your own Self-Guided tour package. As such, you can start this package on any date that you've reserved our available vehicle and hotel package for! When you're ready, we just need to know your arrival date, which vehicle you want to rent, and how many people you are coming with. Once the reservation is set, just show up and DRIVE!

Origin: Arequipa, Peru (AQP airport)
Destination: Arequipa, Peru

(AQP airport)

Total driving distance: Approximately 1,434 miles (2,301 kilometers)
Duration:

14 Days (2 Arrival/Departure Days, 8 Driving Days and 4 Days of Sightseeing Machu Picchu, Nazca Lines, or Floating Islands of the Uros)

Average driving time per day:

7-9 hours

(including lunches, photos, fueling and site stops)
Average distance per driving day: 180 miles (

288 kilometers)

Terrain: Approximately 95% pavement, and 5% hard packed gravel/dirt (NOTE: You can skip this gravel section in the Colca Canyon. Please contact us about customizing your trip if you aren't comfortable with non-paved terrain.)
Included:
13 Nights in nice 3* tourist class hotels with private shower and toilet, including standard breakfast

Rental vehicle for the adventure, unlimited kilometers / miles

Damage Liability Reduction Waiver, with a deductible/excess of max. US$ 1,000

Detailed Road Book

Garmin GPS

Extensive pre-trip briefing by a RIDE Adventures representative

Day-trip to Machu Picchu (Train, bus and entrance tickets + guide)

Airport transfers in Arequipa
Not Included:
Flights

Any non-mentioned entrance fees for side trips, museums, parks, etc.

Fuel and tolls (Estimated at $350)

Any non-included meals

Rental Car Security Deposit: $1,000 (Cash or MasterCard/Visa credit card)

Airport taxes

Personal expenses
Pricing: (In USD, per person)
1 Hotel room / 1 Car:
1 Guest: $4,195
2 Guests: $2,875
3 Guests: $2,595
2 Hotel rooms / 1 Car:
3 Guests: $2,750
4 Guests: $2,450
Upgrades & Extras:
Single room: $550
Toyota LandCruiser (or similar model): $870 per car
Luxury Hotel package (4 and 5* Hotels): $645 per person

(Luxury Single Room $1275 per person)

Guided version with private driver/guide: $2,595 per tour
Additional Trip Options:
In and around Nazca:

Flight over the Nazca lines: $120

Chauchilla Cemetery: $5

Cantalloc Inca Aquaducts: $8

Cahuachi Pyramid: $40

Maria Reiche Museum: $ 5

Observation Tower Maria Reiche: $2.50

Maria Reiche Planetarium: $7.50

Chauchilla, pre-Inca cemetery: $5

City tour Cusco: $20
Sacred Valley Tour Cusco: $30
Boat Cruise on Lake Titicaca:

Half day $25 / Whole day $45
*Please keep in mind, spots on these tours can be sold out 6-8 months in advance! Reservations are only confirmed after receipt of the deposit as indicated in our Terms & Conditions.
Interested in This Tour?
Contact Lars About the Freedom DRIVE of Peru!
Tour Specs
Base Pricing (on 1 Hotel Room | Multiple Occupants | 4x4 Pickup | Manual Transmission): $2595
Days: 14
Driving Days: 8
Rest Days: 4
Highlights:
DISCOUNTS AVAILABLE for multiple occupants and multiple rooms
City of Arequipa - The "White City" of southern Peru
Coastal Desert - Northern edges of the Atacama Desert, the driest desert in the world
Nazca Lines - World-famous mysterious figures drawn into the surface of the earth below
High Andes - Ride up to an altitude of 16,500 feet, or 5,000 meters and explore the longest mountain range in the world
City of Cusco - The Incan Empire's ancient capital city, and gateway to Machu Picchu
Machu Picchu - The lost city of the Incas, finally rediscovered in 1911 by Hiram Bingham
Lake Titicaca - The highest navigable lake in the world, and home to the Floating Islands of the Uros
Colca Canyon - Home of the Andean Condor and the deepest canyon in the world
Request More Information
The Freedom DRIVE of Peru - Self-Guided 4x4 Adventure in the Andes Mountains!
If you're not a motorcycle rider, or if you RIDE and your partner doesn't, no need to feel left out! With our 4x4 adventure travel packages, you can visit all of the incredible places on our Peru trips whether you do it on two wheels or four.
Reserve your "Fly & DRIVE" trip package with us, and you'll experience the absolutely stunning sites of Peru from the safety and comfort of a 4x4 pickup or SUV. With our seamless rental processes, we'll have a vehicle waiting for you, all hotels will be pre-reserved and paid for, along with a Road Book or GPS that make your adventurous itinerary an easy one to follow.
The costs associated with guided tours aren't for everyone, and neither is the challenge of riding a motorcycle, so contact us to arrange your Self-Guided 4x4 adventure through Peru and sites like Machu Picchu today!
Itinerary
Day 1 - Arrive in Arequipa
Welcome to Peru and the heart of the Andes Mountains! Your 4x4 adventure package starts with picking you up at the airport and taking you to the hotel already included this first night. After which, our Staff will provide a detailed orientation about your trip and 4x4 rental; all part of having a safe and enjoyable adventure! Spend the remaining downtime of your first day exploring the friendly atmosphere of Arequipa, the "White City" of southern Peru with plenty of shopping, architectural history, and culinary opportunities.
Day 2 - Arequipa to Puerto Inca - 255 miles (410km)
Upon familiarization with your rental vehicle, an early start on this adventurous driving day leads you up along the Peruvian/Pacific Coast with crashing waves to your left, all the way to Puerto Inca through small villages and breathtaking views. Situated in an amazing location that was once the Incan harbor, your hotel is on a beautiful bay with ruins nearby that are free to visit.
Day 3 and 4 - Puerto Inca to Nazca - 112 miles (180km)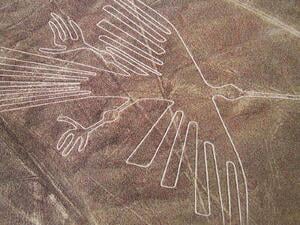 A short drive through the coastal desert takes you through an opportunity to see the Chauchilla Cemetery on the way to Nazca, home of the famous Nazca Lines. Here you can enjoy a flight over the massive lines on the earth's surface below, or climb the nearby tower if flying isn't your thing. Either way, prepare to relax by the pool at the end of the day, and prepare to head into the Andes Mountains tomorrow!
Day 5 - Nazca to Chalhuanca - 225 miles (361km)
After Nazca, get ready to be humbled by the staggering sights of the Andes, where you'll gradually reach an altitude of more than 13,700 feet (4,200m) and enjoy the company of llamas, alpacas, and vicuñas. This is one of the most beautiful roads in South America for a spectacular sightseeing drive, often referred to as "The Tail of the Dragon" of South America. Along the way, you'll pass the tourist-free town of Puquio, a beautiful village in the Andes. Your drive takes you even higher over the mountains to Chalhuanca, where a quaint hotel awaits your evening of rest, or can serve as a launching point for more local exploration.

Day 6 and 7 - Chalhuanca to Cusco - 190 miles (300km)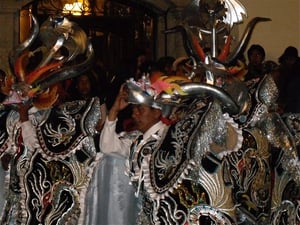 Enjoy the breathtaking scenery as you travel the spectacular ascents and descents of this route into Cusco, the ancient capital of the Incas. Feel free to catch up on some rest, or spend your time exploring the shops, marketplaces, cathedrals, and museums of one of the most wonderful cities in South America. The town plaza is ripe with shopping and dining opportunities, and don't forget to sign the Guest Book at Norton Rat's Tavern if you happen to stop in for a cold one.
Day 8 - Cusco to Ollantaytambo - 50 miles (80km)
Your journey from Cusco takes you to the "Sacred Valley of the Incas" where you can visit a myriad of Incan ruins and learn about the pilfering of treasure from sacred burial tombs when it was discovered that ancient Incas were buried with their gold. The end of the day brings you to Ollantaytambo and a visit to an impressive, ancient Incan fortress before another incredible day ahead.
Day 9 - Machu Picchu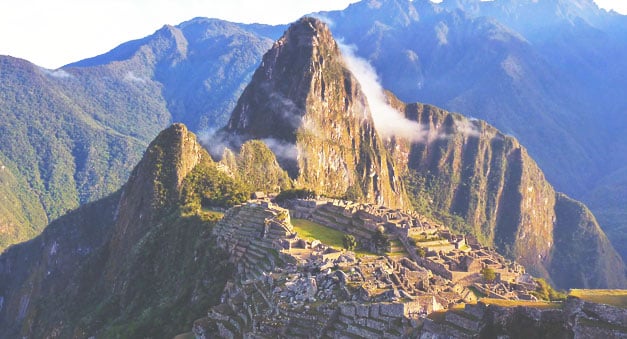 Of all the major highlights on this trip, a visit to Machu Picchu is absolutely at the top of the list. With no main road to Machu Picchu, and without 3-4 days of hiking on your wish list, the only option is to take the train to the town of Aguas Calientes, and then another thirty minute bus ride to the citadel entrace. Any visit to Peru would not be complete without an adventure to the world famous lost city of the Incas, where you'll be delighted by the stunning architecture, artifacts, and history as uncovered by Hiram Bingham's expedition in 1911. Hopefully after climbing to the top of Wayna Picchu (the backdrop mountain peak) the train awaits you for a return to Ollantaytambo.
Day 10 and 11 - Ollantaytambo to Puno - 280 miles (450km)
Day 10 offers a longer connection day, but the views of the Andes on this trip are outstanding! While passing some of the highest points in this leg of the journey (14,100ft or 4300m) the mysterious feeling and culture of the Altiplano (high plains) region surrounds you. The shores of the world's highest navigable Lake Titicaca and the charming city of Puno lie just ahead.
The next day, you can choose to take an (optional) half-day or full-day boat trip to the "Floating Islands of the Uros" or spend your time exploring all that Puno has to offer.
Day 12 - Puno to the Colca Canyon - 205 miles (330km)
Are you ready for yet another incredible site on this trip? The deepest canyon in the world, the Colca Canyon, and home of the Andean Condor, lies just ahead. This medium-length drive traverses the highest point of your entire adventure, an incredible 16,100 feet (4910m) back up and over the Andes, where you'll enjoy the spectacular mountain views during your descent down to Chivay. After such an outstanding journey, take some time to relax in one of the natural hot springs.
Day 13 - Colca Canyon to Arequipa - 160 miles (260km)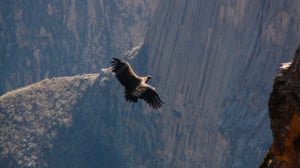 Before beginning the final leg of your trip, take some time out to visit the "Cruz del Condor" here within the Colca Canyon, one of the best locations to see the flight of the magnificent Andean Condor. Then, you're on the road again, slithering your way back to Arequipa through more fantastic Andean scenery with small towns and villages along the way.
Day 14 - Arequipa to Home
All good trips must come to an end, but there's so much more to see in the Andes if you want to continue or return! Arrangements will be made to transfer you to the airport on this day, unless you've requested more time in Arequipa. Heading home to share your favorite moments and memories with friends and family, congratulations on having completed your journey through Peru!
---
Minimum Essential Gear for RIDE Training
If you're planning to jump on a guided tour or training with RIDE Adventures, it's essential that you have the right gear. This helps to ensure your safety and the safety of others while on the road.
Not being properly prepared can lead to injuires that could have been avoided. Our guides have created a Minimum Essential Gear Guide if you plan to book a RIDE Adventures. If you don't come minimally prepared there is a chance our guides will prevent you from hopping on a bike. Make sure you're prepared for the adventure.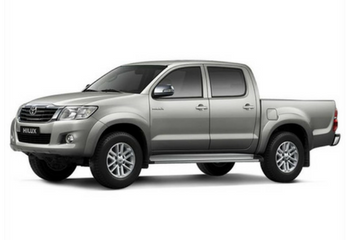 Toyota HiLux Pickup
The Toyota HiLux provides all the safety, comfort, and rugged experience that you'll need on your 4x4 adventure travel in South America.
X
Seat Height:

Curb Weight:

Fuel Capacity:

Displacement: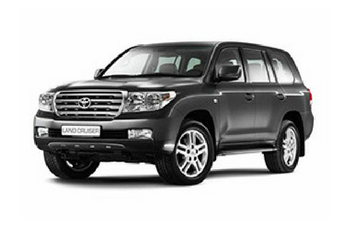 Toyota Land Cruiser
Upgrade to a Toyota Land Cruiser so you can explore the rugged terrain of South America in style!
X
Seat Height:

Curb Weight:

Fuel Capacity:

Displacement: