The Heart of the Incas - Self-Guided 4x4 Adventure Travel
Itinerary
Day 1 - Arrive in Arequipa
Welcome to Peru and the beginning of your journey into the Andes Mountains! To start this adventure, you'll be greeted at the airport and taken to your hotel just before a detailed orientation about your trip and 4x4 vehicle. All part of having a safe and enjoyable trip! After which, spend your first day taking in the friendly atmosphere of the "White City" of southern Peru and explore the shopping and dining opportunities in this walking-friendly city.
Day 2 - Arequipa to Puerto Inca - 255 miles (410km)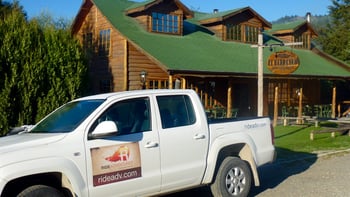 On your own schedule, this adventurous driving day takes you along the twisting and winding Pacific Coast of Peru, all the way to Puerto Inca, passing villages and marveling at breathtaking views. Situated in an amazing location that was once the Incan harbor, your hotel is on a beautiful bay with ruins nearby that are free to visit.
Day 3 and 4 - Puerto Inca to Nazca - 110 miles (180km)
A short drive through the desert landscape with Pacific waves crashing to your left has your adventure arrive in the home of the famous Nazca Lines where you'll have the opportnity to see the mysterious historical remnants. On the way, stop and visit the Museo Sacaco, (with a petrified whale) or maybe the pre-Incan cemetary at Chachilla. Local flights are available to soar over the enormous Nazca lines, or if flying isn't your thing, visit the historical Paradones and Incan aquaducts.
Day 5 - Nazca to Huacachina - 90 miles (150km)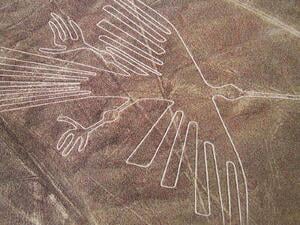 If you didn't take a scenic flight over the Nazca lines, visit the Maria Reiche Tower; from this amazing view you can see three of the famous figures and numerous other lines. On your way, and only a few miles down the road, stop in at the Maria Reiche Museum. At the end of the day's drive, you'll arrive in Huacachina, the most beautiful desert oasis in all of the Americas. For side adventures, here's your chance to do some sand-boarding on the dunes, or go for a ride in the sand buggies.

Day 6 - Huacachina to Paracas - 45 miles (70km)
Get an early start on the shortest leg of your trip, because a quick jaunt over to Paracas allows the opportunity to visit the Islas Ballestas or the "Poor Man's Galapagos Islands" by speed boat. After your boating adventure, take a drive through the Paracas National Reserve...a truly special experience to top off your day.
Day 7 - Paracas to Ayacucho - 225 miles (360km)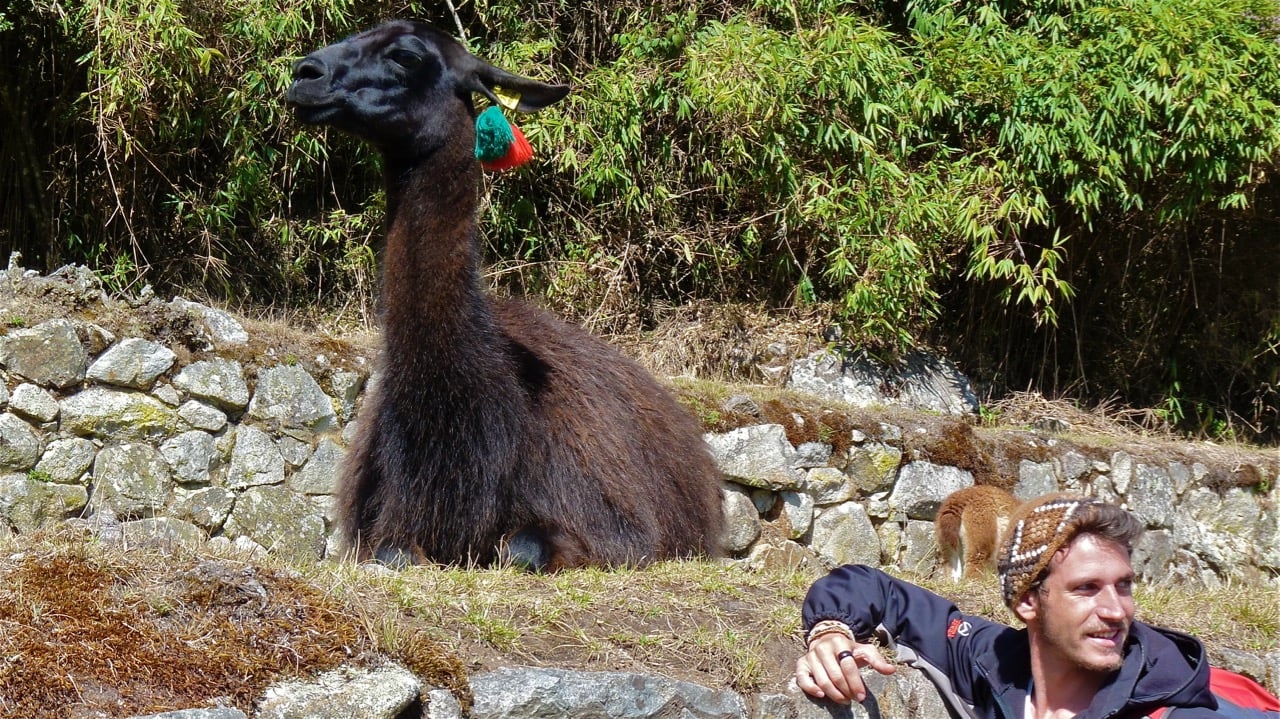 Ready to climb some mountains? Finally, after a week spent in stunning Peru, prepare yourself to be blown away with your ascent into the Andes. Along the way up, you'll see llamas, alpacas, and vicunas on your winding drive to Ayacucho. Visit the Incan ruins at Tambo Colorado as a side journey.
Day 8 - Ayacucho to Abancay - 236 miles (380km)
An extended, but beautiful, driving day through the High Andes. Stop for lunch near Andahuaylas, then continue to enjoy the sensational mountain views as you head into tourist-free Abancay for a relaxing night reflecting back on the incredible travel experience now underway.
Day 9 - Abancay to Ollantaytambo - 140 miles (220km)
Your 4x4 adventure continues through the Andes as you head for the "Sacred Valley of the Incas" and the authentic Incan town of Ollantaytambo. Be sure to take the time to explore an authentic, timeworn Incan fortress!
Day 10 - Machu Picchu ... FINALLY!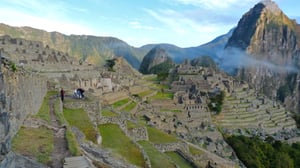 Of all the major highlights on this trip or any other in the Andes Mountains of South America, a visit to Machu Picchu is at the top of everyone's list. You've finally made it! With no main road making it possible to drive to Machu Picchu, we've arranged your train and bus passage to the town of Aguas Calientes, along with another 30-minute winding bus ride to the citadel entrace.
Make a point to scale Wayna Picchu, (the backdrop of Machu Picchu) but do so carefully, as the challenging hike isn't for everybody. At the end of a terrific day of exploration, the return to Ollantaytambo by train awaits you.
Day 11 and 12 - Ollantaytambo to Cusco - 50 miles (80km)
Another relatively short driving day, but one full of experiences to enjoy! Just 50 miles will take you into the ancient capital of the Incan empire: Cusco. Considered to be one of the most beautiful cities in South America, Cusco has much to see and explore. Steep streets. The Plaza de Armas. Cathedrals, museums, and ruins of Sacsayhuaman, just to name a few. There's so much to see here, you'll need two nights. And even that's not enough (inquire with us about extending or customizing any part of this package.)
Day 13 and 14 - Cusco to Puerto Maldonado - 290 miles (470km)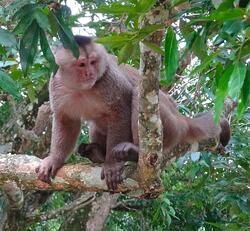 Another 290 miles today, but guess what? No driving! You're off to the airport here in Cusco where you'll take a short flight to Puerto Maldonado and land in the middle of the Amazon rainforest.
Hotel staff will pick you up upon arrival, and after a quick jaunt to the docks, you'll board a small boat for a ride to your jungle lodge, where all meals and excursions are included. Two isolated nights in the jungle for you to experience all the sights, sounds, and smells of the Amazon.
Day 15 - Puerto Maldonado to Cusco - 290 miles (470km)
Hotel staff will deliver you to the airport for your flight back to Cusco. Spend the rest of your day exploring everything you didn't have a chance to see the first time around. Visit the Plaza de Armas, enjoy great shopping, and fill up with the delicious dining opportunities in town.
Day 16 and 17 - Cusco to Puno - 220 miles (360km)
You connection from Cusco to Puno has a bit of extra length to it today, but it's spent navigating the Altiplano of the Andes Mountains and its magnificent views. By the afternoon, however, you'll pull into the city of Puno situated on the shores of Lake Titicaca. Spend your second day here exploring the highest navigable lake in the world. A boating tour will take you to the "Floating Islands of the Uros" and its people, along with the real island of Taquile.
Day 18 - Puno to Colca Canyon - 200 miles (320km)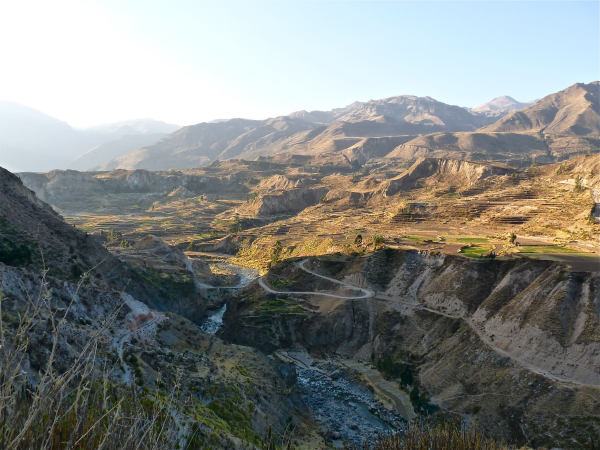 We're coming up on the end of your adventure travel, but not before you cross the highest point of the whole tour at 16,100 feet (4,910m) in the Andes. Take in the wonderous view of the mountain peaks before descending to the town of Chivay, right in the heart of the Colca Valley.
Day 19 - Colca Canyon to Arequipa - 160 miles (260km)
Cruising deeper into the Colca Canyon today leads you to the "Cruz del Condor" and the chance to see the Andean Condor, (the world's 2nd largest flying bird) soaring on giant wings. Enjoy watching their morning feeding frenzy before headed back to Arequipa, having come full circle on a truly awe-inspiring expedition through one of the most fascinating countries in South America.
This section gives you an up-close view of some of the terrain the Dakar Rally competitors have been conquering since the famous International race arrived in South America in 2009. Rugged terrain and sand dunes being covered by motorcycles and overland trucks will paint the landscape leading you back to Arequipa for your own checkered flag.
Day 20 - Departure Day
The people of Peru and our Staff will be sad to see you leave, but this will have been an adventure you'll never, ever forget. Our staff delivers you to the airport on your final day here in Peru, unless you're headed onward to explore more of the Andes Mountains? There's so much more to do an experience, and we'll be happy to help you do so!
---
Minimum Essential Gear for RIDE Training
If you're planning to jump on a guided tour or training with RIDE Adventures, it's essential that you have the right gear. This helps to ensure your safety and the safety of others while on the road.
Not being properly prepared can lead to injuires that could have been avoided. Our guides have created a Minimum Essential Gear Guide if you plan to book a RIDE Adventures. If you don't come minimally prepared there is a chance our guides will prevent you from hopping on a bike. Make sure you're prepared for the adventure.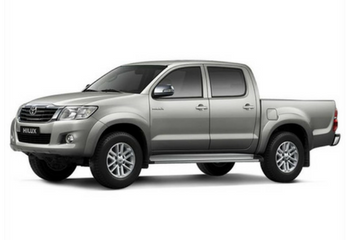 Toyota HiLux Pickup
The Toyota HiLux provides all the safety, comfort, and rugged experience that you'll need on your 4x4 adventure travel in South America.
X
Seat Height:

Curb Weight:

Fuel Capacity:

Displacement: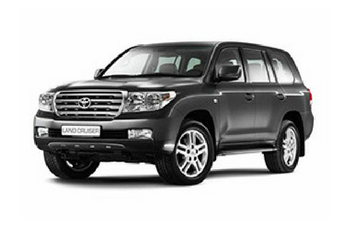 Toyota Land Cruiser
Upgrade to a Toyota Land Cruiser so you can explore the rugged terrain of South America in style!
X
Seat Height:

Curb Weight:

Fuel Capacity:

Displacement: