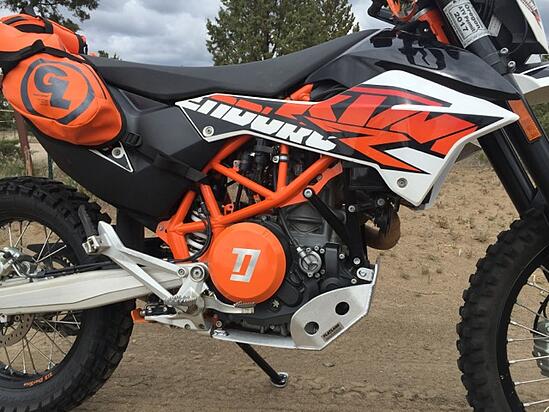 Protecting your motorcycle engine is crucial, especially if you're an adventure rider who loves to take on challenging terrains. A damaged engine can quickly put an end to your trip, which is why investing in high-quality protection is essential. While there are several options available, carbon fiber and aluminum are the most popular choices.
When I recently purchased a slightly used 2014 KTM 690 Enduro R, I noticed that the previous owner had used liquid weld to fix a punctured clutch cover. Although it was holding up well, it was leaking slightly, and I decided to replace the cover. I wanted to ensure that the new cover was well-protected, so I started researching. While carbon fiber options were available, I found that they didn't offer the level of protection I needed.
After researching, I came across Trailjammer Designs, a California-based company that produces aluminum protection pieces for both the clutch and stator side of the engine. The design of their protection pieces mounts them to the engine using a high-temperature RTV gasket/sealer compound, which acts as a padding to disperse the energy from any impact. I used an entire 3oz tube of Permatex RTV when installing both the clutch and stator covers, and I could have used more for better protection.