The "Best Week in Oregon" Adventure Ride, Cascade Mountains and High Desert
Itinerary
*PLEASE NOTE: THIS IS A DUAL SPORT ROUTE, ONLY FOR EXPERIENCED RIDERS. ALSO WATCH FOR OUR RIDER TRAINING PROGRAMS TO LAUNCH SOON
Day 1 – Welcome to beautiful Bend, Oregon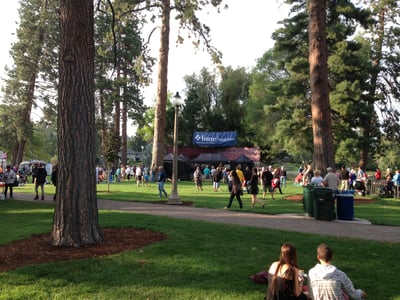 Welcome to Bend, and we hope you can arrive a little earlier and enjoy this outstanding town for outdoors lovers. We are nestled along the Deschutes River which writhes up from the Cascade Mountains, and serves as the backbone for our small town. From the river rafting and fly fishing opportunities to the vast array of mountain biking, dirt biking, hiking, skiing, snowboarding, rock climbing, golf, and other options we have in the area, we are incredibly proud to call Bend "home," and hope you have the chance to enjoy it as well before departure. (Prediction: Those of you outdoorsy-types looking for retirement or vacation home possibilities will end up purchasing a property here soon.) --- Upon arrival, Guided Groups will meet up for a welcome dinner and briefing, and to get everyone familiar with their motorcycles before takeoff. Bring anything you want to mount on the bike, and we'll make sure you're all set and fit for the great ride ahead. We twist our wrists tomorrow.
Day 2 - Bend to Ashland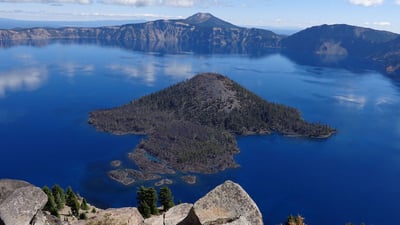 Heading west on Cascade Lakes Highway past Mount Bachelor and along the shores of Devil's, Sparks, Elk, and Hosmer Lakes, we'll leave the pavement behind and settle into some simple gravel riding on the way to Crater Lake National Park. Left behind by the collapse of Mount Mazama about 7,000 years ago, Crater Lake is the deepest in the U.S. at 1,949 feet (10th deepest in the world) and quite a site from the hiking trail around its upper rim. Just a bit further south lies the cool Siskiyou Mountain town of Ashland with its ski resort of the same name overlooking. After this great first day of dual sport riding beneath the canopy of huge Ponderosa pine trees, settle in for a night on the town and prep for more great riding ahead.
Day 3 - Ashland to Lakeview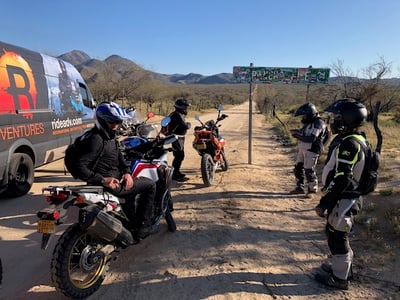 Obvious pavement routes are available, but there's also the option of ducking off into some dirt and gravel to make today's ride even more interesting. Around Upper Klamath Lake and through Winema and Fremont National Forests, California is just to the south with nearby Antelope refuges that make sitings possible. Settling into the "Tallest Town in Oregon," Lakeview sits at 4,802 feet and will be a great resting spot to prep for the next day's ride.
Day 4 - Lakeview to Burns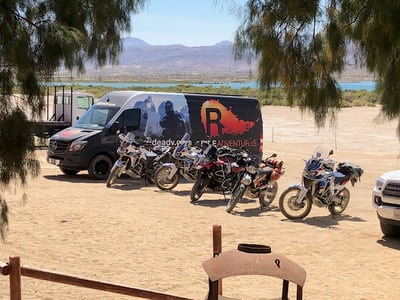 A bit more pavement today to help cover the distance involved, but the route is simply perfect as it passes through the stunning Steens Mountain range, and offers incredible views. Out here in the High Desert of Oregon, the riding dates we select for this route sure do make for a high probability of sunny and clear skies, so while everyone's encouraged to come prepared for a variety of weather, chances are good you won't see any rain. Winds can be significant, but nothing like what we deal with in Patagonia and other places. Burns is a simple lumber-focused town that will do well for an overnight spot to recharge for the next day.
Day 5 - Burns to Baker City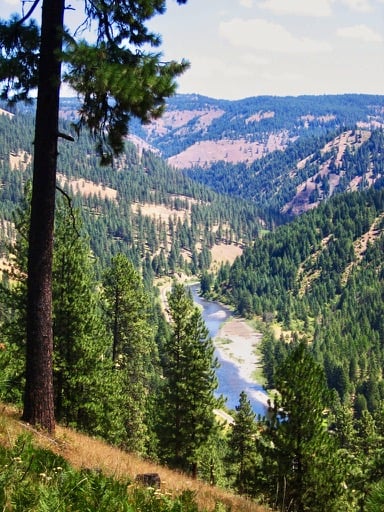 With the dirt floor of Malheur and Umatilla National Forests providing grip, stay as dirty as you ever hoped for on this fun ride canopied by our enormous Ponderosa and Douglas Fir conifers. Once a thriving gold mining town with over 2,000 inhabitants and served by a narrow gauge railway, Sumpter is now a bit of a ghost town in a beautiful mountain setting. After passing through, we'll touch on the original fur trading thoroughfare that is the Oregon Trail before heading into to Baker City for the night. Another simple, small town, part of what may be your getaway from regular big city life.
Day 6 - Baker City to Bend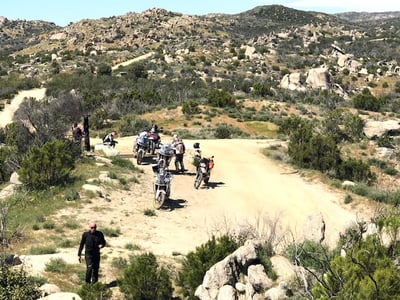 The final stretch, and one that might be welcome after the demands of this ride. Certainly "doable" for most experienced dual sport riders, by now some more pavement might make sense, and so we have some of the very best twisties and sweepers in the world available for the ride back to Bend. With the incredible John Day Fossil Beds along the way, and various possible routes both forested and desert-like, enjoy that fresh Oregon air! Guided Groups will celebrate the finish of the trip with a dinner along the Deschutes River in town.
Day 7 - Departure from Bend, if you must!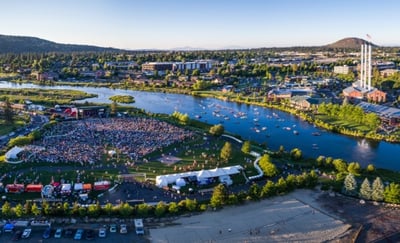 As we've noted and bragged about, Bend isn't just the kind of town you'll want to pass through in a hurry. Inquire with us about arranging extra time in this fun small mountain town, and anyone interested in hiking, mountain biking, kayaking, rafting, rock climbing, golf, just floating the river, or even skiing (often possible through May) should plan on staying a bit longer. As described by Eric in the original announcement of our Bend-based rental fleet, you may end up living here someday, too!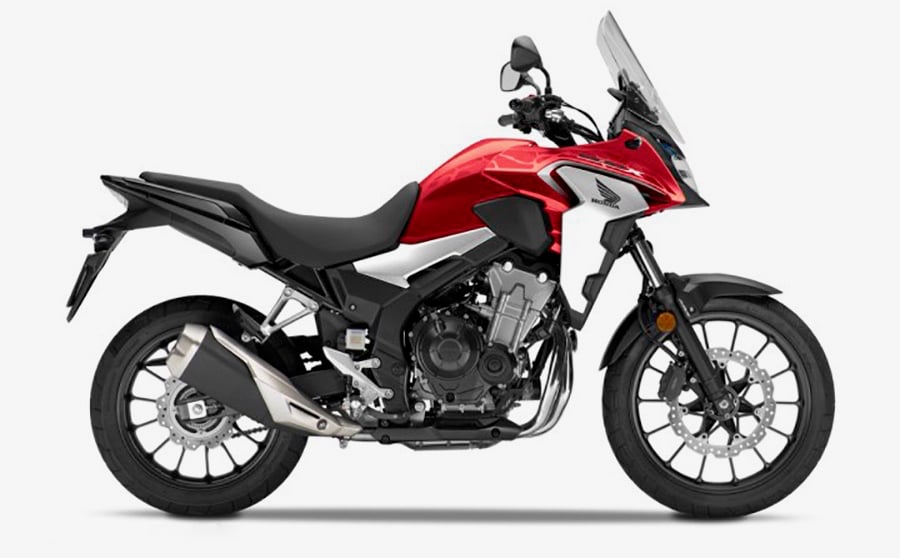 2019+ Honda CB500x
Another recent assertion by Honda Motorcycles into the Adventure Riding world, riders seeking a compact-sized adventure bike have been raving about the CB500X. With plenty of power emanating from the parallel-twin engine, and an agile disposition, everything from paved twisties to gravel, dirt, and sand can be conquered with this fun adventuring option. Starting in 2019 with the 19" front wheel, this bike has proven itself for us in places like Patagonia, and will be a great option for riders exploring beyond.
Wet Weight - 430lbs
Seat Height - 32.7 inches
Fuel Capacity - 4.6 gal
X
Seat Height:
32.7 in
Curb Weight:
430lbs
Fuel Capacity:
4.6 gal
Displacement:
471cc Parallel Twin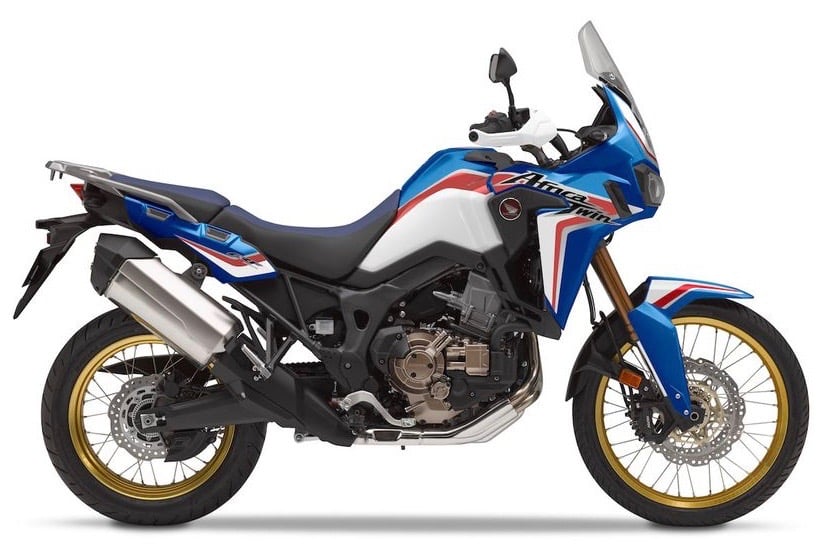 Honda Africa Twin
Finally, the return of a legend! The long awaited, and thoroughly updated Africa Twin by Honda has been talked about for years, finally making itself available in various markets around the world in 2015. With a four-valve Unicam® cylinder head 998cc parallel twin engine, more power than an adventure rider could ever need is available along with suspension travel and ground clearance to handle the most remote and rugged terrains and pathways.
X
Seat Height:
33.5/34.3 in
Curb Weight:
511 lb
Fuel Capacity:
4.96 gal
Displacement:
998 cc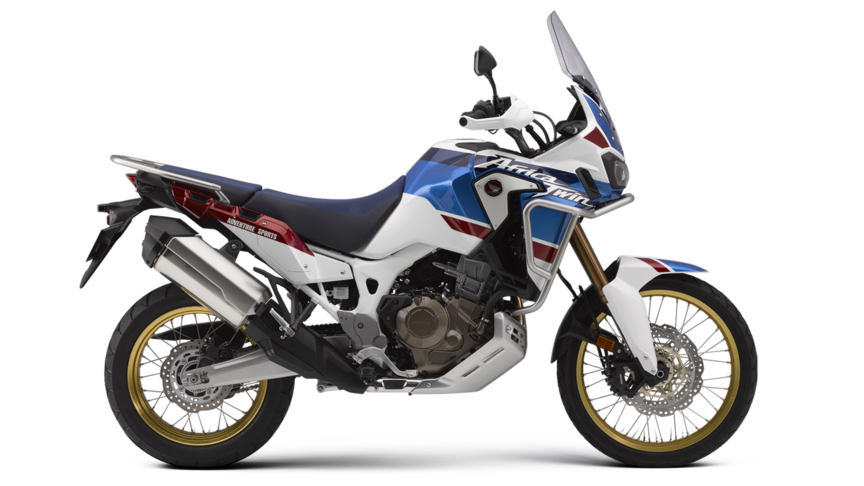 Honda Africa Twin Adventure Sports
Finally, the return of a legend, and this version, a little bit more prepared for long adventure rides than it's smaller twin. The long awaited, and thoroughly updated Africa Twin by Honda finally became available in rental fleets around the world in 2015, forever winning our hearts over with incredible reliability while being extremely fun to ride the first few seasons. This "Adventure Sports" version is about an inch taller with 1.5 gallons greater fuel capacity than the standard Africa Twin. With a four-valve Unicam® cylinder head 998cc parallel twin engine, more power than an adventure rider could ever need is available along with suspension travel and ground clearance to handle the most remote and rugged terrains and routes.
X
Seat Height:
35.4/36.2 in
Curb Weight:
533 lb
Fuel Capacity:
6.4 gal
Displacement:
998 cc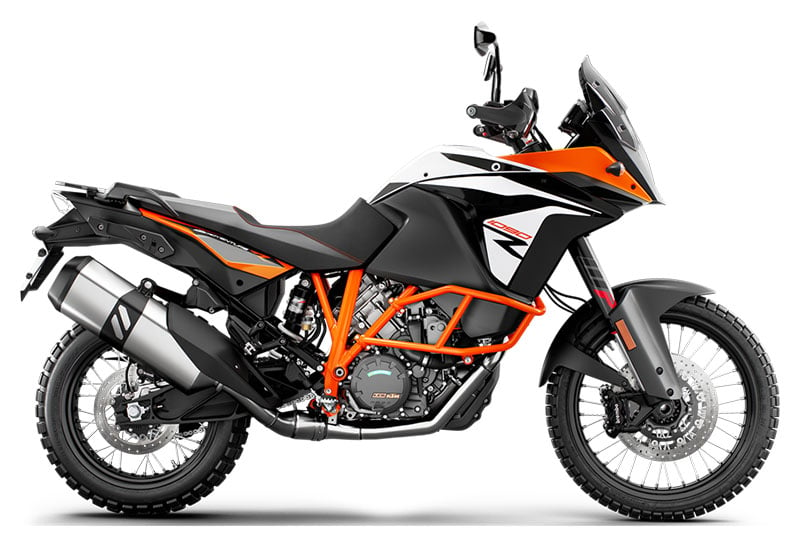 KTM 1090 Adventure R
KTM's famous LC8 parallel twin engine now finds itself in the 1090 size, and just perfect for a variety of adventurous riding. Kick around in the dirt while unloaded, or pack up this chassis with luggage needed for a bigger trip, and you'll have a blast either way. The 21" front wheel and WP suspension soaks up imperfection and points to the apex of turns with ease while 125 horsepower gets you there as soon as possible.
X
Seat Height:
35 in
Curb Weight:
514 lb
Fuel Capacity:
6.1 gal
Displacement:
1050 cc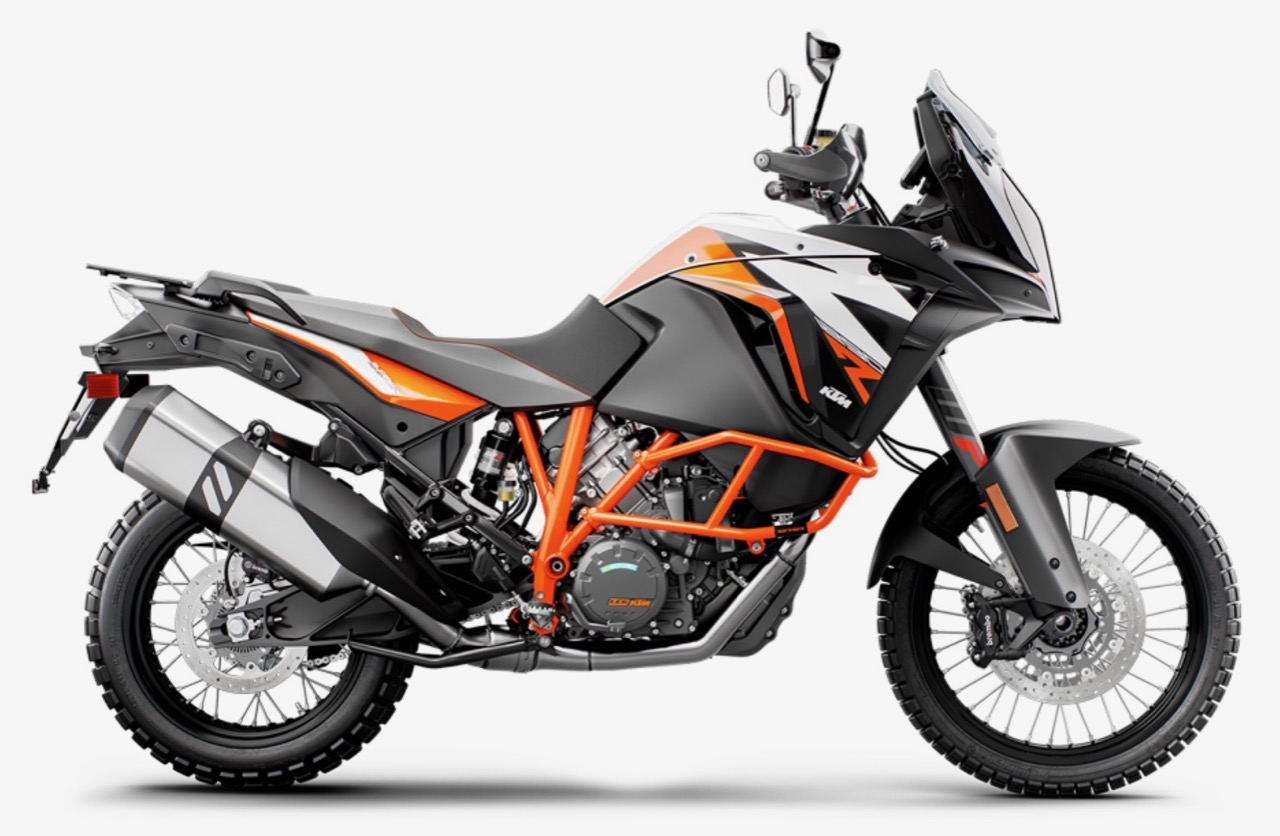 KTM 1290 Super Adventure R
The biggest of the Big Orange adventure bikes, serving riders with extreme exploration capability, the KTM 1290 Super Adventure R is fun no matter what terrain you point it to. With it's famous LC8 powerplant ripping out 160hp, this beast awaits the twist of your wrist on pavement or in the dirt!
X
Seat Height:
35 in
Curb Weight:
529 lbs
Fuel Capacity:
6.1 gal
Displacement:
1301 cc