We've taken a moment to do a few Q&A's with some of the well-known personalities in the motorcycle world. First up, we have Rachael of the famed FuzzyGalore.com - Girlie Motorcycle Blog who constantly amazes us with stories about quirky things she encounters on the road. She's a busy lady but we're glad she finds the time to share moto photos and news of her adventures on her blog and Facebook page. Because, as Fuzzy says, "sharing is sexy."
Well, let's get started…
RIDE: First of all, the "About Me" section on your Facebook page says "I'm really not that interesting." Wanna bet?!?
FuzzyG: My daughter isn't embarrassed to be seen with me, so I guess maybe I'm doing okay.
RIDE: So, Paul, Jr.? Really? (To explain: Paul Teutul of Paul Jr. Designs, and formerly Orange County Choppers, has been spotted commenting on Fuzzy's blog recently.)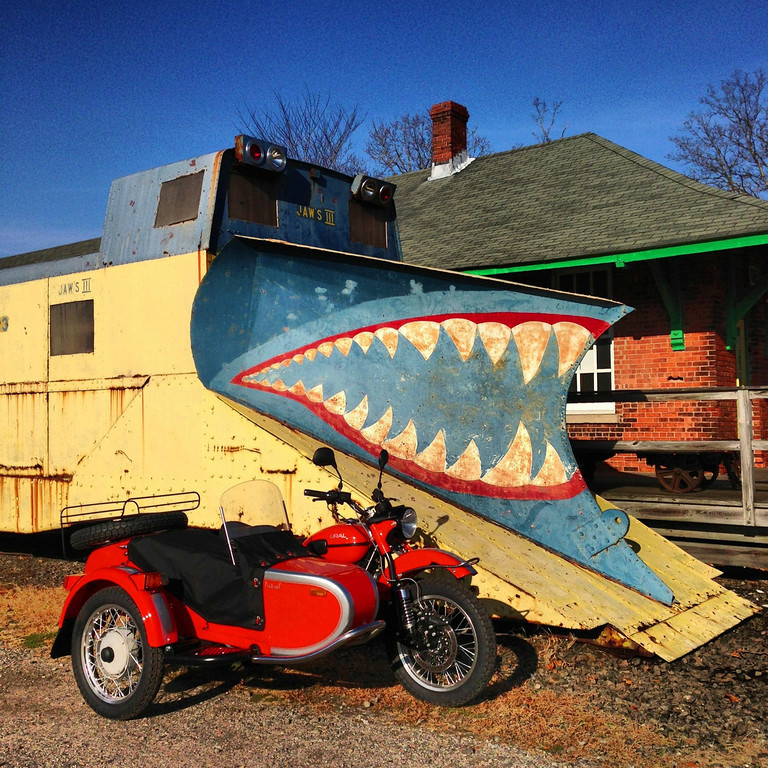 FuzzyG: Crazy, huh? Believe me; no one is more surprised than me that anyone reads 'the little pink motorcycle blog that could.' But to think that someone whose face you see on TV would leave a comment here and there - it's kind of cool. I keep thinking that maybe someone is just messing with me and it wasn't really him.
It has to be said that someone on TV isn't any more important than anyone else that reads my blog. I love all of my awesome readers - the folks who regularly take time out of their day to stop by and see what's going on. Those folks are the coolest.
RIDE: Current bikes in your garage?
FuzzyG: I'm in a good place, bike-wise. I've thinned my personal herd recently and am left with a nice suite. Now, if only I could find more time to ride them.
On an impulse this fall, I bought myself a 2012 Ural Patrol sidecar rig in a lovely shade of orange. One day on my way to work the idea just came to me as clear as a bell that it was something that I should do. So I did. It is a sweet, funky machine that I love more than I ever imagined I would.
Then I've got my all-rounder a '11 Triumph Tiger 1050. It can go far, go fast and carry luggage comfortably. That's a win. Prior to the Tiger I did all of my sporty-touring on a Speed Triple so to me this feels very "grown up," roomy and upright. The Tiger is at home on a long highway slog or hustling through the mountains. It's perfect for me.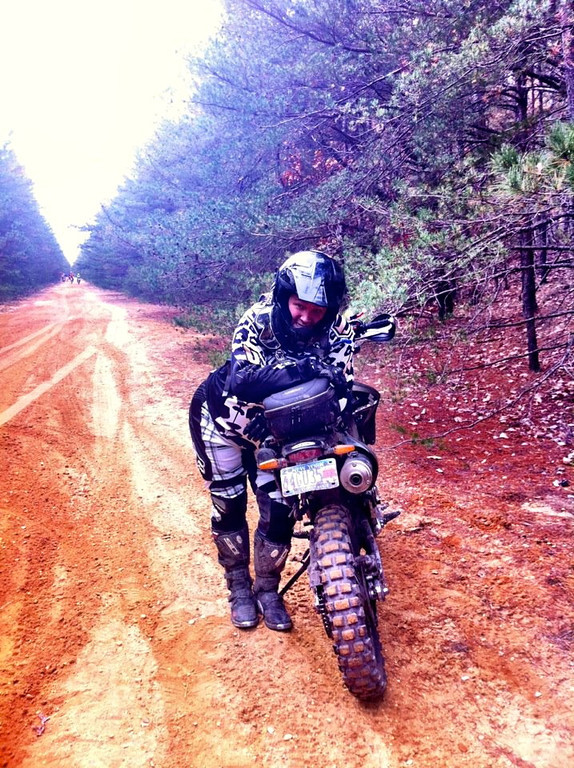 My Husqvarna TE 310 steps up for dual sport duty. It has really done wonders for my confidence off road. I'm kind of a chicken, so I'll take all the help I can get. She's tall, sexy and lean just like a Swedish model should be.
And finally, I have a very dusty and seldom seen '01 Ducati 996 which I received as a gift a decade ago. Some girls like diamonds – I like motorcycles and diamonds.
The Ducati was my daily rider for a couple years until I could no longer deal with being folded up on it. As much as I loved it, it was just too focused for what I realistically needed.
The 996 represented the realization of a dream. I suppose that is why I feel so sentimental about keeping it, even though I rarely ride it. A part of me holds on to the hope that maybe one day my daughter will want it ~ like a family heirloom.
RIDE: Best motorcycling tip anyone has given you?
FuzzyG: "If you can eat it one sitting, you can ride over it," with regard to animals that dart into the road.
RIDE: Favorite superhero and why?
I'm quite partial to the Adam West Batman from the 60's television series. I used to watch reruns of the show with my dad after school. What's not to love about a regular - albeit filthy rich - guy who is a hero? Don't we all want to kick a little ass in our everyday lives?
Since I'm a huge fan of silliness the hokey Bat-gadgets, the sheer absurdity, the overly dramatic acting and of course… BIFF! POW! are right up my alley.
But, you know? When Christian Bale as Batman says "Rachael" in the movie The Dark Knight, I get a little tingly. hubba hubba.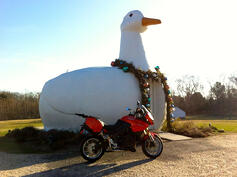 RIDE: Most curious roadside oddity you've ever come across?
FuzzyG: One summer night 7 or 8 years ago, I was headed home on my bike after hanging out with some friends in town. It was around 11pm and there was almost no other traffic on the road. As I slowly pulled up to a red traffic light, a scene unfolded that has left me puzzled.
The entire four-way intersection where I sat was covered in… pancakes. There were no boxes, cartons, wrappers or papers anywhere, just pancakes. Thousands of them.
How did they get there without leaving any evidence of where they came from? Did they fall out of the sky? I fear that these are questions that will remain unanswered all the days of my life.
RIDE: What do you do when you're not riding or blogging?
FuzzyG: Laundry, dishes and vacuuming.
I'm a wife and mom so most of my non-work, non-moto time is spent with my family doing "stuff." Since I love being outside I am always looking for things to do that will get us out - walks in the park, riding my longboard, playing tourist in our own town. We're always running around on day trips, going to the beach, riding bicycles.
I have a difficulty with being idle or doing something called "relaxing."
RIDE: Motorcycle adventure of your dreams?
FuzzyG: When I close my eyes and let my imagination do its thing, the motorcycle trip that I fantasize about most isn't a specific place though it does revolve largely around the U.S. The adventure is one that just keeps going and going and going… My dream is a whim-driven ride that has little plan beyond where I feel like going that morning.
I just want to ride and see the States, visit all of our National Parks and wake up in a place where I don't live. I want to know what the freedom of being able to truly wander is like, to not be fettered by a schedule or timetable for as long as I feel like it.
RIDE: Favorite motorcycle accessory?
FuzzyG: It's probably cliché but, I would have to say that my Gerbing's heated gear is my favorite accessory. It is absolutely true that the first time you turn up the temperature dial on a cold day you will ask yourself why you waited so long to finally buy the damned thing. It is worth the money.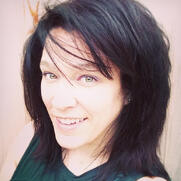 RIDE: Strangest item you've ever carried on your bike?
FuzzyG: Hmm… A turkey shaped cake, I guess. Now, the act of bringing a cake home on your motorcycle itself isn't so weird, but the cake on the other hand… was strange indeed.
Right before Thanksgiving this year, I stopped off at the supermarket to pick up a couple small things. While I was there I happened to see a cake in the bakery department that was shaped like the body of a turkey that is about to be roasted. The merengue-like icing was a strange pinkish-tan color that looked a little too much like the color of an uncooked bird. It was so weird that I had to buy it. Isn't my family lucky?
I managed to cart it home without destroying it or even disturbing the creepy colored frosting. Come to think of it I never did have a piece of that cake.
-----
Again, we want to sincerely thank Rachael for taking time to entertain us with answers to the deepest questions our inquiring minds could muster up on a cold winter day in Wisconsin. In addition to www.fuzzygalore.com you can also find her at www.facebook.com/Fuzzygalore.com.GirlieMotorcycleBlog
Please keep an eye on our website for other moto-celeb interviews in the near future – but for now, it's time for me to find a way to get closer to the Equator!
Christine Ledezma
RIDE Adventures, LLC