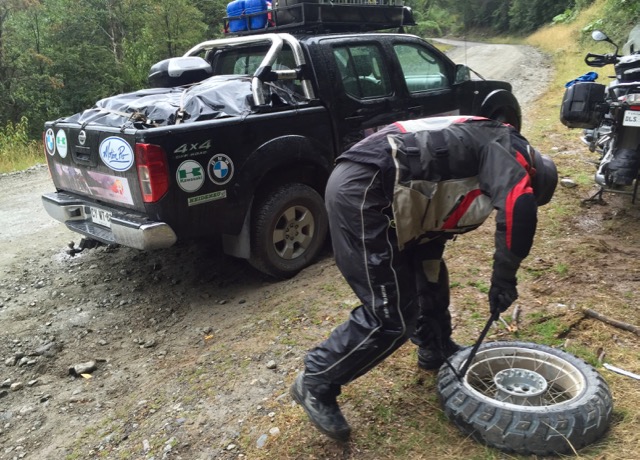 Just when we thought "all tire irons are pretty much the same", the folks at Motion Pro® showed us something different. This became clear as we set out on tour with a pair of their Bead Pro's back in February, and needed them on the 3rd day of riding into the heart of Patagonia.
We were headed down the west side of the Andes Mountains, leaving the famous whitewater rafting and fly fishing town of Futaleufú on our way to the Carretera Austral, when one of the BMW R1200GS rider's rear tires went flat. Yes, the occasional flat tire can be a nuisance, but let's be clear about something: If you're going to get a flat tire, this route descending from
Futaleufú
is
one
fine
place
to have it happen. Beautiful valley walls like curtains around us with lush, green forestry all around, and the bright blue "Fu" rushing it's clean flow below. No traffic. No signs. No cellular signal. It's a
great
place to spend some time on a flat tire.