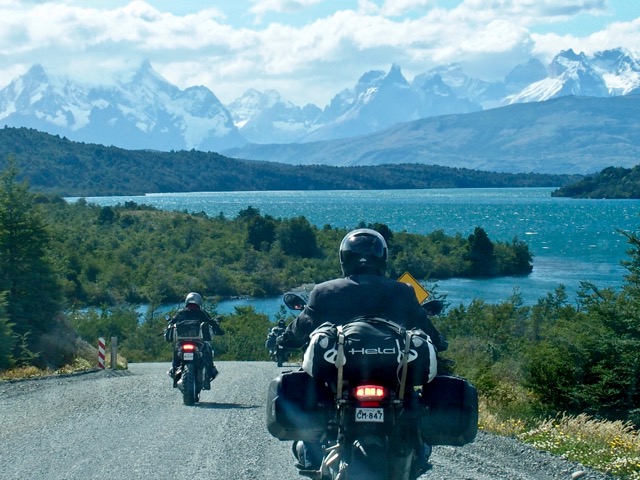 This new "What's it really like" video series Garrett got us started on seems long overdue, although it's quite a challenge putting these riding opportunities into words. Such is true with all forms of travel in that no words ... no photos ... or videos ... can possibly recreate the experience of actually being there.
This latest video about our Self-Guided, Truck Supported Full Patagonia Adventure package explains a motorcycle trip format that came into existence for few simple reasons:
a) RIDE Adventures got started as a result of my own Self-Guided riding and exploration, and the spirit and challenge that comes with solo travel is something I will forever cherish.
b) Add a bit of my own cautious nature, recognizing that in the most remote places, it's safer to be riding with someone instead of completely alone.
c) Consider feedback we've received from Customers over the years that "I don't want to be stuck in a group in Patagonia, but I also don't want to be out there completely alone."

Combine all these thoughts, and this unique Self-Guided, Truck Supported motorcycle trip format has been the perfect response to such a combination of hopes & needs. Bonus is, because we've removed the Lead Guide from the services offered in this package, it helps cut-down the cost per rider. Per these points from our latest video: