"Alps Moto Explorer" - Guided Motorcycle Tour Through Europe!
Itinerary

Day 1: Arrive in Munich, Germany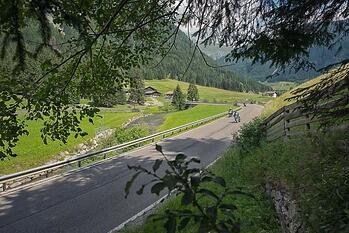 If you're just coming into town, your guide will arrive at the airport to escort you to the tour's starting place hotel. Hopefully you're not just arriving in Germany though, as this would mean you've missed the fun at BMW's Motorrad Days just before. Either way, spend your afternoon exploring the city and its delicious local fare. In the evening, the entire group will meet and discuss the upcoming adventure, the routes, bikes, and more over a traditional German dinner.
Day 2: Munchen - Zel am See (Germany - Austria)
Following breakfast, the group will gather for our first debriefing. We'll begin with a quick discussion of ideal riding techniques, cornering, acceleration and deceleration through the Alps, and more, all to prepare you for the safest and most enjoyable ride. Once we're done with the technicalities, it's time to don your boots as we head off to our first European destination: the Krimml Waterfalls just outside Zell am See, Austria. This unique naturescape is Europe's highest waterfalls with an impressive drop of 1,247 feet. For a more bird's eye perspective, take the park's cable car up to the 'Top of Salzburg.' This unique spot offers panoramic views of the Eastern Alps, Limestone Alps, the Pinzgau mountains, and the Hohe Tauern National park. Once you've put away the camera, it's time to head to our first night out from Munich. For those wishing for a short detour, there's an optional side-tour to the 'Eagle's Nest,' an historic building that now serves as a traditional Austrian restaurant.
Day 3: Zell Am See - Corvara (Austria - Italy)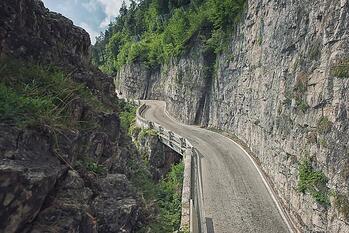 Today, we'll ride along 48 spectacular kilometers of alpine road that winds through the scenic Hohe Tauern National Park. This includes ascensions to elevations as high as 8,215 feet above sea level. Practice your cornering techniques as we glide through these mountain passes. Towards the early afternoon, we'll stop and enjoy stunning views of the Pasterze glacier before we ride out of Austria and into Northern Italy.
Day 4: Corvara Rest Day (Italy)
Officially a 'rest day', we offer this as a unique break from the tour and allow adventure bikers to explore the many mountain passes surrounding the beautiful ski resort of Corvara. Your tour guide will propose a group-designed ride, but feel free to craft your own itinerary. A popular option is a relaxing trip to the nearby Venice (125 miles away) for a cappuccino overlooking the canals.
Day 5: Corvara - Merano (Italy)
This is a full day of Alps exploration. Today, we'll wind three incredible high mountain passes that are all above 6,500 feet. We'll follow the river Torrente along tight curves and through rock tunnels as we climb the Passo Pennes mountain pass, then we'll sweep our way through the Passo Giovo (Jaufenpass) and the Passo Rombo (Timmelsjoch). This last pass is often called the "secret passage" due to its being much less frequented as travelers tend to opt for the lower Brenner or Rescher Passes. This means less traffic as you enjoy unspoiled panoramic views of the Alps. We'll end the day at a picturesque alpine resort situated in Merano and enjoy a traditional Italian fare over wine as we discuss the day's travels.
Day 6: Merano - Lake of Como (Italy)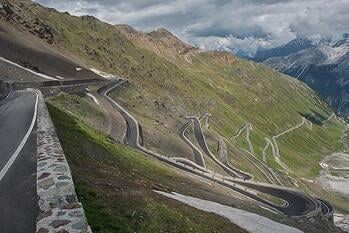 It's time for the Passo Stelvio, Top Gear's rated "greatest driving road in the world". We'll begin the day with an exciting 48 switchbacks before we take a respite at the picturesque top. Once we've finished drinking in the views, it's another 37 switchbacks to the quaint Passo Gavia. These narrow and less trafficked roads will allow you to enjoy the more natural and wild side of the Dolomites. And at the end of the day, kick your boots off and enjoy another spectacular evening at a resort in Lake of Como.
Day 7: Lago di Como - Briancon (Italy - France)
Following morning coffee overlooking the lake, we'll make our way out of Italy and into France. Our trip will take us through the first day of phenomenal riding in the French Alps. There's more switchbacks in store for you as we cross through high mountain passes and into Briancon and delicious French cuisine comprised of fresh croissants, perfectly aged cheese, and some of the world's best wines.
Day 8: Briancon Rest Day
This is our second break day of the tour. Like the first, you'll have the option to join a group-proposed ride through nearby high mountain passes, or follow your own riding itinerary. Of course, no one will fault you if you should opt to stay near the hotel and enjoy all of its relaxing amenities.
Day 9: Briancon - Aosta (France to Italy)
Time to say "au revoir, France!" as we wind our way along the high mountain passes of Col du Lautaret and Col du Galibier on our way out of the country. We'll pass through to Italy by way of the incredible Petit Saint Bernard Pass and coast down winding roads to the charming Aosta Valley.
Day 10: Aosta - Andermatt (Italy - Switzerland)
It'll be an early morning as we make our ascension up to Grand Saint Bernard Pass and travel across the Switzerland border just in time for a lunchtime break of cheese fondue. Depending on the group's overall itinerary, we can take a side trip to photograph Switzerland's most famous mountain and national symbol, the Matterhorn, or continue with our high altitude conquests and ride through Nufenenpass and St. Gotthardpass. As the sun begins to set, we'll make our way to Andermatt, our Alpine resort basecamp for the next two nights.
Day 11: Rest Day Andermatt (Switzerland)
Didn't get a chance to snap a shot of Matterhorn? Want to explore the exciting Klausen pass? Well, today is your day to explore the surrounding Swiss Alpine roads. For our third and final rest day on the road, the Furka pass, Grimsel pass and Susten mountain passes are your oyster and you can once again either follow a group-led motorcycle tour or choose your own adventure.
Day 12: Andermatt - Livigno (Switzerland - Italy)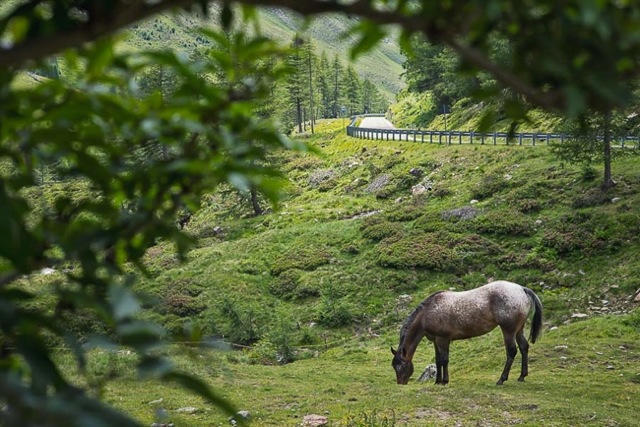 At RIDE Adventures, we want to provide you with a unique and unforgettable motorcycle adventure. Which is why on this day we'll be returning to Italy not by the comfortable low road, but by the exciting and less commercialized high mountain passes. We'll sneak by St. Moritz, one of Switzerland's oldest and most prestigious ski resorts, before snaking our way along the Bernina pass and back into Italy.
Day 13: Livigno - Silvretta Strasse (Italy - Austria)
It's breakfast in Italy, lunch in Liechtenstein, and supper in Austria! Three countries in one day, and we will answer the fun question of just how many Liechsteins can fit into one land mass the size of the United States. After lunch in the country's charming capital city of Vaduz, it's onto Austria and the famed Silvretta Strasse. The Silvretta Strasse has been named by Ultimate Drivers as on of the "Top 10 Roads in the world" for its road surface, conditions, and ultimate scenery, making it an ideal ride for our expansive tour as we exit the Alps and forge our way back to the city of Munich. Today you'll enjoy long sweeping bends, sheer granite rock roadway borders, and sweeping, near unbelievable mountain sights at every stretch.
Day 14: Silvretta Strasse - Munich (Austria - Germany)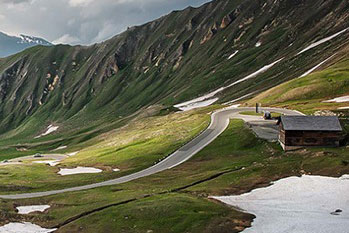 It's time to head back to reality, but we'll make the day linger. Our final road journey will take us along curvy foothills to the flat German valleys around the city. Before we enter Munich, we'll spend a few miles racing down the German 'Autobahn', one of the world's only public roads without a listed speed limit. And our last side trip will be a walk around the Neuschwanstein Castle, also known as 'the castle that inspired Walt Disney's 'Cinderella Castle'. Take off your helmet and enjoy a leisurely walk down this historic site's stunning halls and rooms under our guided tour. After this fairy tale experience, it's back on the road to Munich. Once back in the city, we'll make our way to the tour's last hotel for the night where we'll enjoy a special farewell dinner complete with weissbier and a hearty chat about all of the memorable sights and experiences of the Alpine tour.
Day 15: Flight home
Depending on the time of your departure flight, you may be able to squeeze in a few last minute mini-adventures before packing your bags. A tour guide will be available to arrange your transfer to the airport. Enjoy your flight and we hope to see you again on a new and exciting tour offered by RIDE Adventures!
Minimum Essential Gear for RIDE Training
If you're planning to jump on a guided tour or training with RIDE Adventures, it's essential that you have the right gear. This helps to ensure your safety and the safety of others while on the road.
Not being properly prepared can lead to injuires that could have been avoided. Our guides have created a Minimum Essential Gear Guide if you plan to book a RIDE Adventures. If you don't come minimally prepared there is a chance our guides will prevent you from hopping on a bike. Make sure you're prepared for the adventure.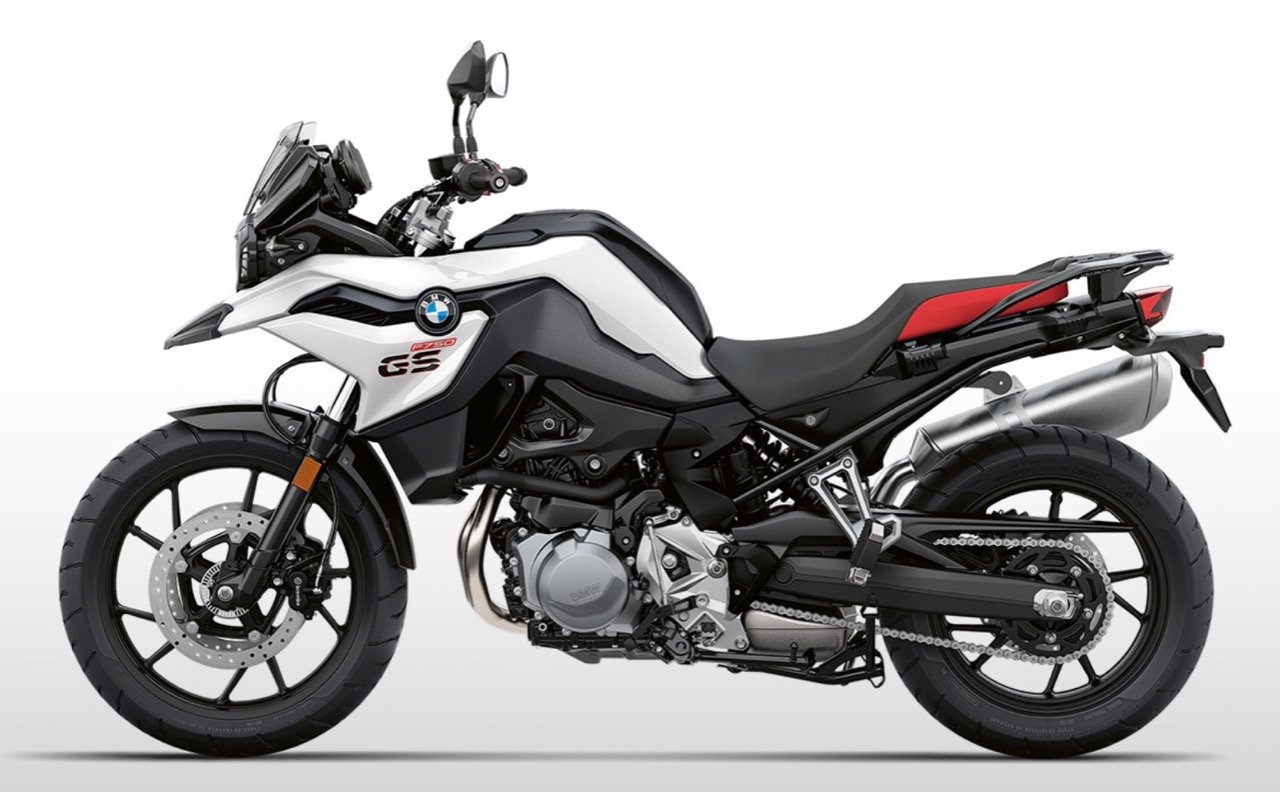 BMW F750GS
Not everyone needs a gigantic adventure bike to have fun, and the BMW F750GS fills that niche of "big enough for the long haul, small enough to have fun." With a power-to-weight ratio similar to the bigger models, 77hp can be used to hang with any other adventure bike on the market and perhaps be even more fun when it comes to the dirt roads and tight switchbacks.
X
Seat Height:
32.1 in
Curb Weight:
493lb / 223kg
Fuel Capacity:
4 gal / 15 L
Displacement:
853 cc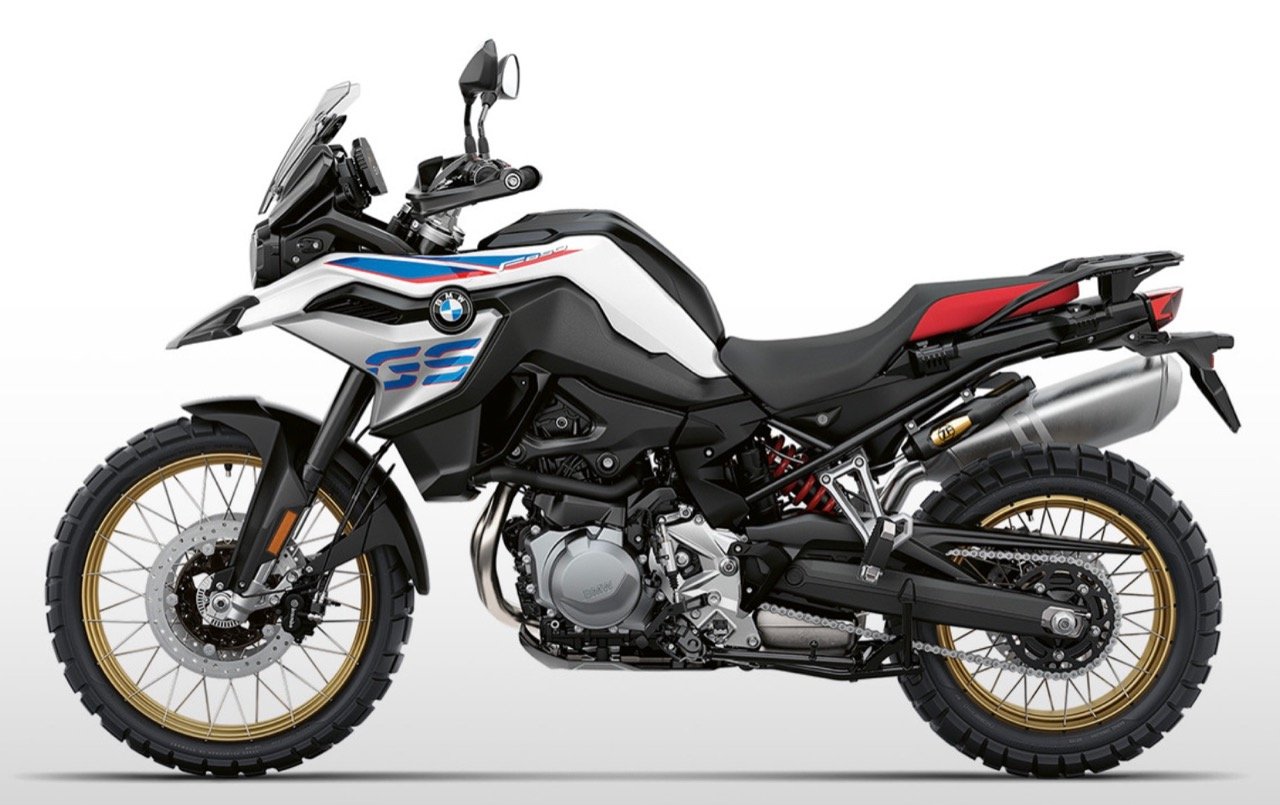 BMW F850GS
When it's predecessor launched in 2009, the world recognized the beauty of a "middle-weight" adventure bike, perhaps most appropriately built to handle it all. The new BMW F850GS builds on a decade of riders trotting the globe on a machine with all the power you could ever need, and agility to go have almost dirt-bike-like fun when the luggage and passenger aren't along for the ride.
X
Seat Height:
33.9 in
Curb Weight:
504lb / 229kg
Fuel Capacity:
4 gal / 15 L
Displacement:
853 cc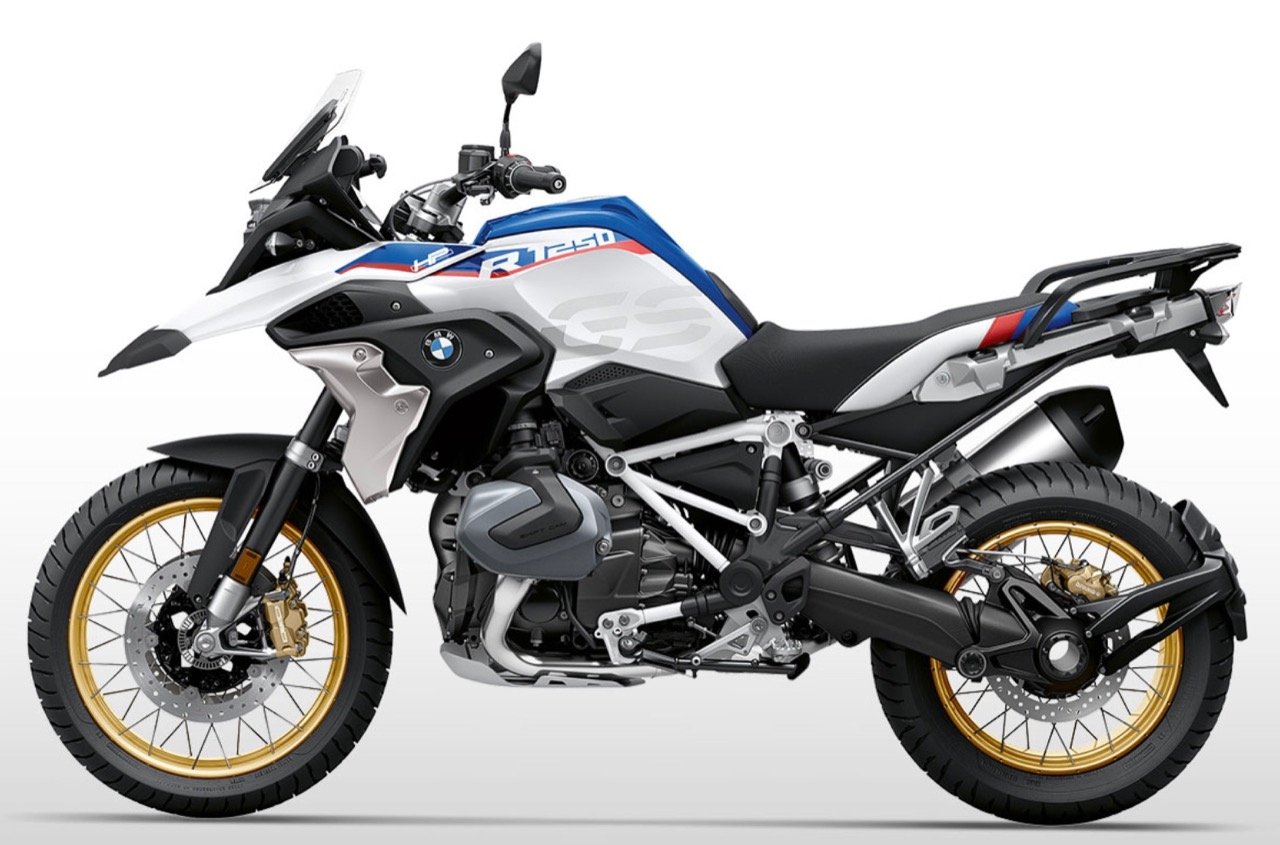 BMW R1250GS
Freshly updated after multiple generations of industry-leading design, BMW's R1250GS is yet another masterpiece coming from the company that many will claim pioneered the thought of adventure riding. Boasting 136hp now, yet still maintaining the "flickability" many of us feel in the GS line, load up the bike or head out solo, and you're sure to have a blast from this high performance machine.
X
Seat Height:
33.5/34.3 in
Curb Weight:
549lb/249kg
Fuel Capacity:
5.3gal / 20 L
Displacement:
1254 cc