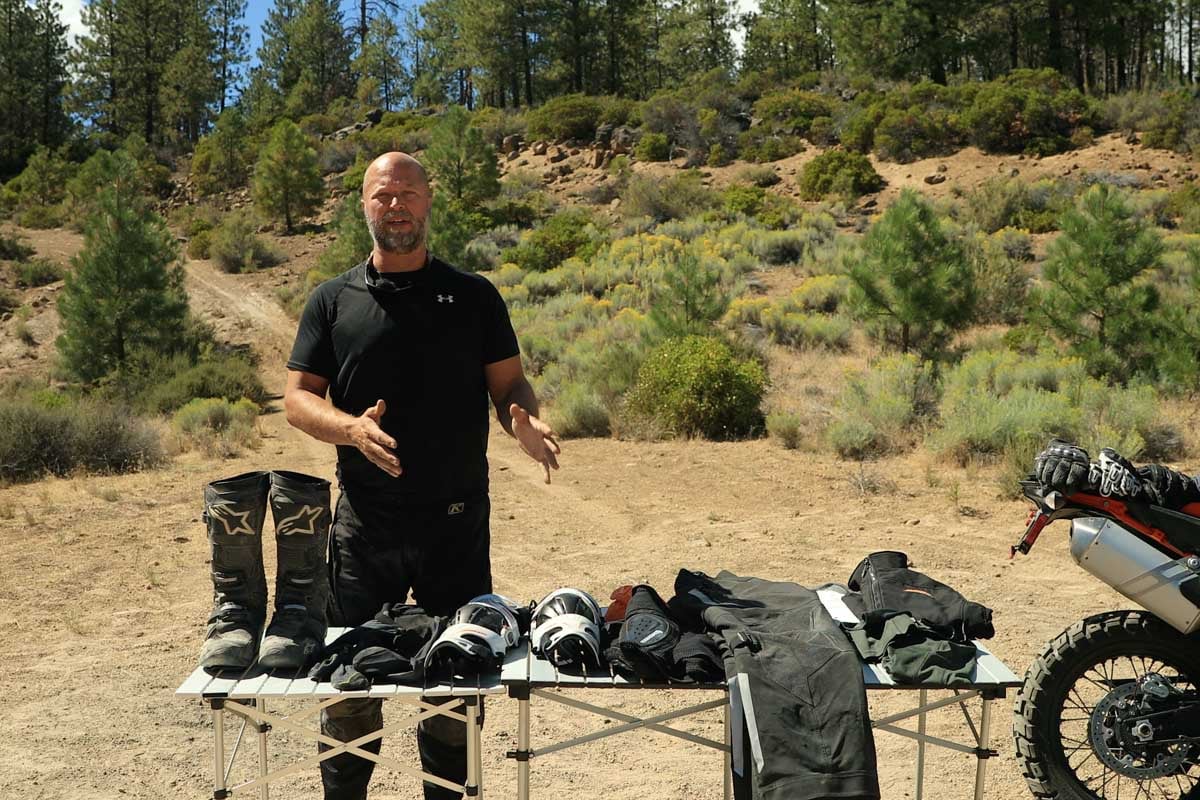 Disclosure: RIDE Adventures is a participant in the Amazon Services LLC Associates Program as well as other affiliate programs, designed to provide a means for us to earn fees by linking to Amazon and affiliated sites at no extra cost to you. Please see our Disclosure for more details.
We often get comments on our page and YouTube channel asking what kind of adventure motorcycle gear we depend on when we're guiding motorcycle tours on long trips well off the beaten path.
We've put thousands of miles on more gear than we can even begin to remember since starting RIDE Adventures, so it's safe to say that the list that follows is the result of some pretty extensive research and development.
Our philosophy has always been that if any piece of riding gear isn't 100% dependable when we're out guiding our tours, it doesn't come along with us again, and there's a good reason for that. There is just no room for failure when Customers are depending on us in these remote locations.
Why Choosing The Right Gear Is important
When choosing your adventure motorcycle gear, there are two main factors that you need to consider: Reliability and versatility.
Reliability is paramount because even the most expensive tech on the market won't do you any good if it fails on you in the middle of nowhere, which is where you'll spend a lot of time on rides like the infamous Oregon Backcountry Discovery Route.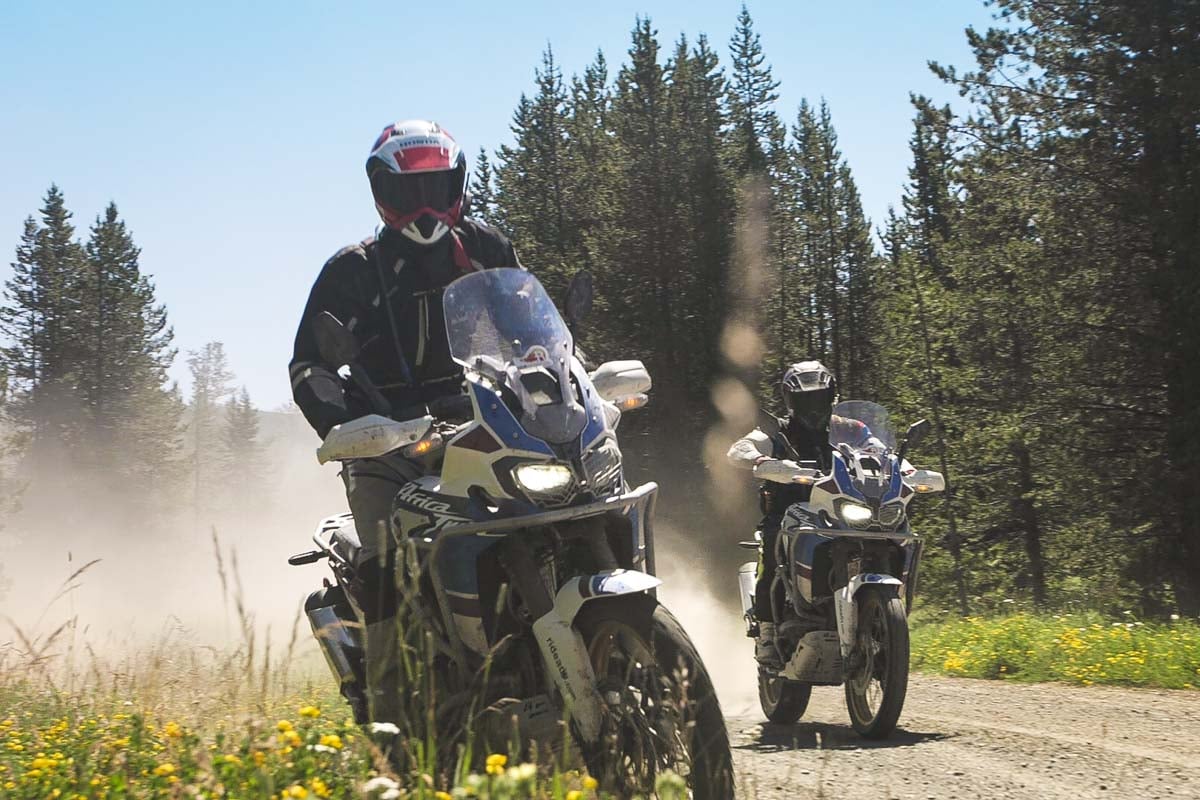 Versatility is also important because even with all the panniers and luggage you can fit, when we travel on motorcycles space is limited, and our gear setup needs to be optimized to perform in the broadest range of situations possible. Some routes, like the trips we operate down in Patagonia, can see conditions vary from freezing with snowfall to warm and sunny, all in the same 2-week trip, and sometimes in the same day.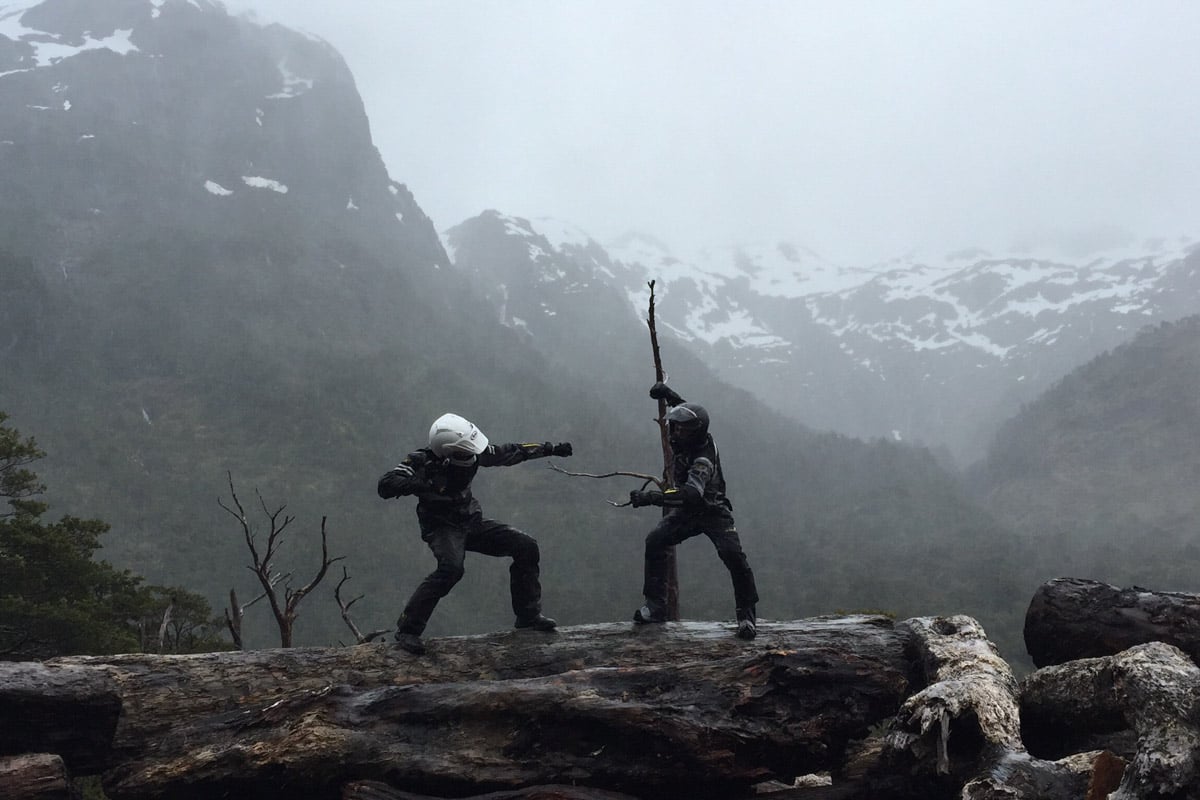 The list below includes some of the hardest working, most versatile gear we've ever used, as well as some suggestions for what you do and don't really need for your next adventure.
Head & Neck Adventure Motorcycle Gear
Helmets:
When you're putting together an adventure motorcycle gear list, your helmet is one place you don't even want to consider compromising.
A well-made helmet from a reputable brand that fits you well is essential for both safety and comfort.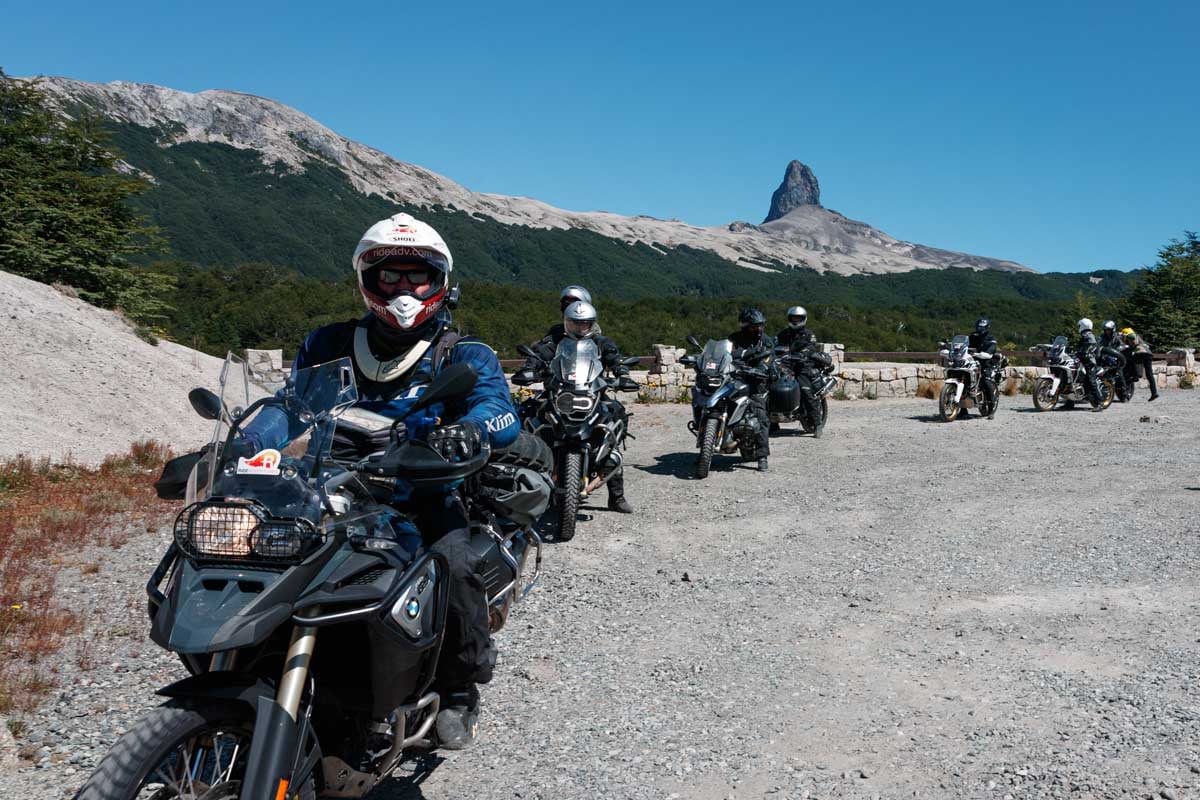 Eric has been wearing the Shoei Hornet for years, and is now riding with their updated model, the Shoei Hornet X2. It's got all the features we look for in a dual sport helmet, with a streamlined sun visor, great visibility and ventilation, and a fit that feels tailor-made.
As an added bonus the Hornet X2 can be used with goggles, which is important to consider if you prefer using goggles when riding off-road, as some helmets will require you to remove the face shield entirely before goggles can be fitted comfortably.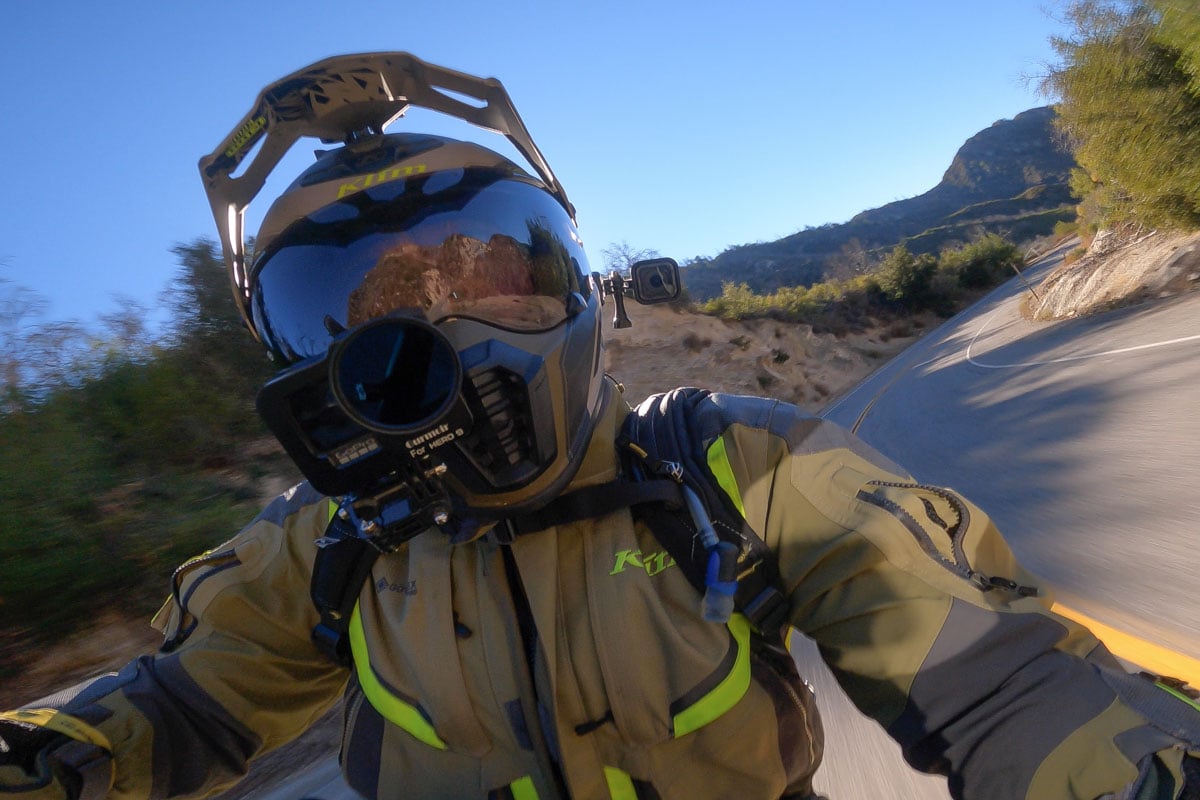 The Klim's Krios Pro helmet (modeled by Garrett in the picture above) is another option we've put some serious miles on and gets high marks for all the same reasons, so if you're not a fan of the looks of the Hornet, the Krios is an attractive alternative that's been around for a few years, and you can catch them on sale for about $100 less from time to time.

CHECK PRICE:
Klim's Krios Pro -REVZILLA
Shoei Hornet X2 - AMAZON | REVZILLA
Neck Brace:
If you've ever watched any of our videos, chances are you've noticed we're rarely seen without an Alpinestars Bionic Neck Brace anytime we're on a motorcycle.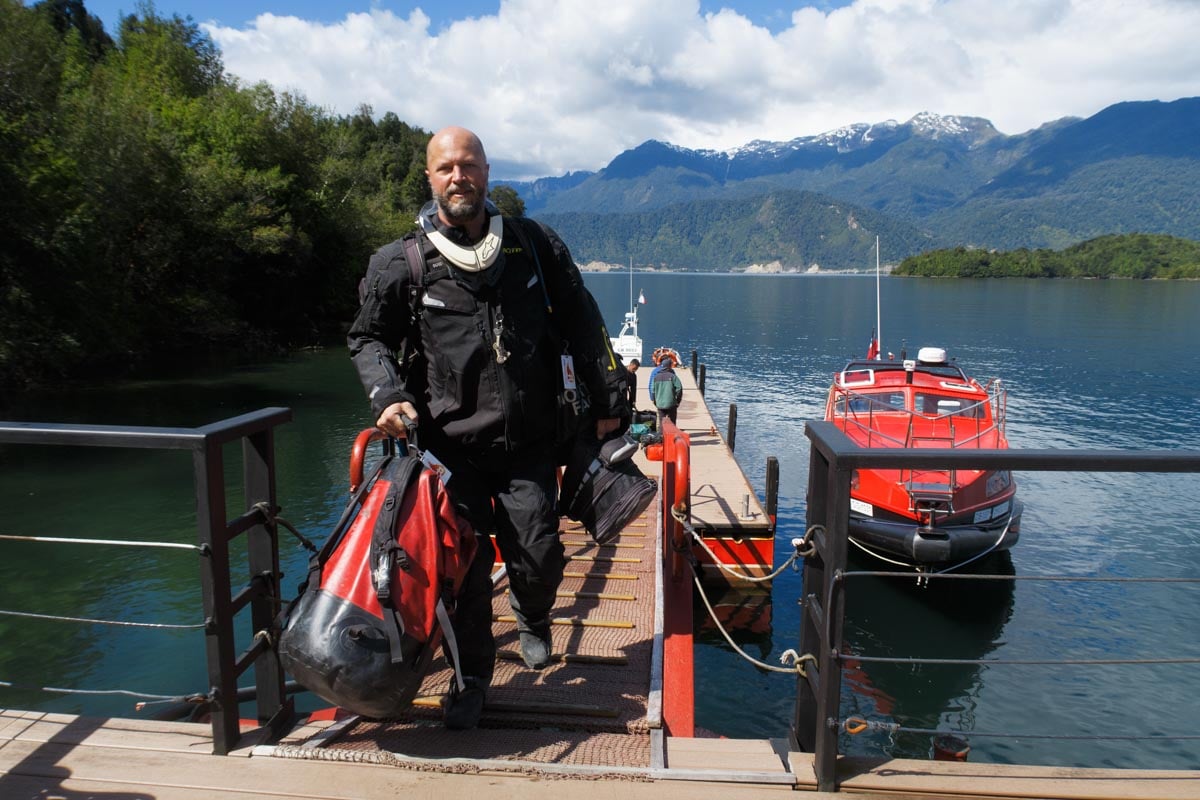 Especially if you're planning to spend any amount of time riding off the pavement, chances are you're going to come off the bike at some point. It's just part of the experience.
And while helmets do a great job of protecting our heads in a crash, our necks really don't have anything keeping them from overextending in any direction, which can lead to serious injuries even in the lowest speed tip-over.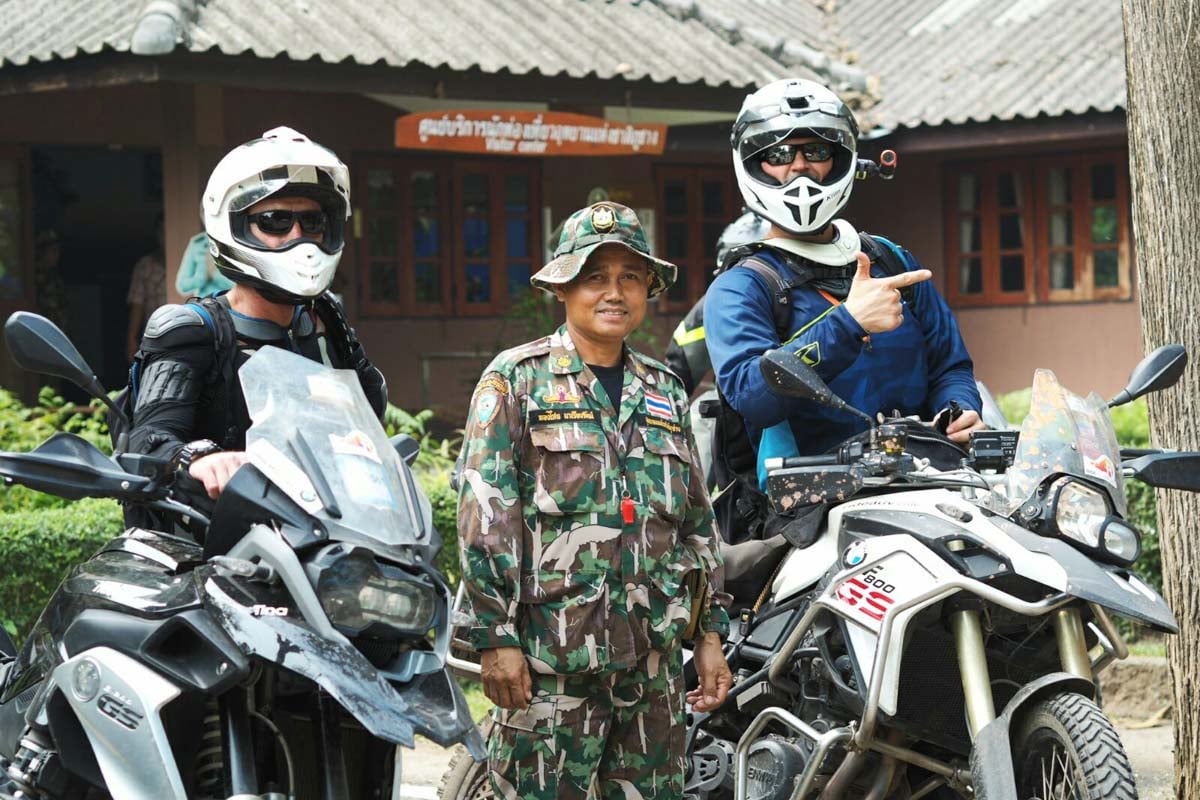 That's where a good neck brace comes in.
Neck braces may look a little awkward at first, but they're actually incredibly lightweight and comfortable, and are a cheap alternative to… well… neck surgery, for instance.

CHECK PRICE:
Alpinestars BNS Tech 2 Neck Support
Waterproof Neck Gaiter:
Even the best waterproof adventure motorcycle gear in the world can have an achilles heel when the rain really starts coming down, and that's often the space between your helmet and the collar of your jacket.
Once water has begun to trickle down into your jacket, it's only a matter of time before your entire core gets soaked, and once that happens, the rest of your day is likely going to be cold and miserable.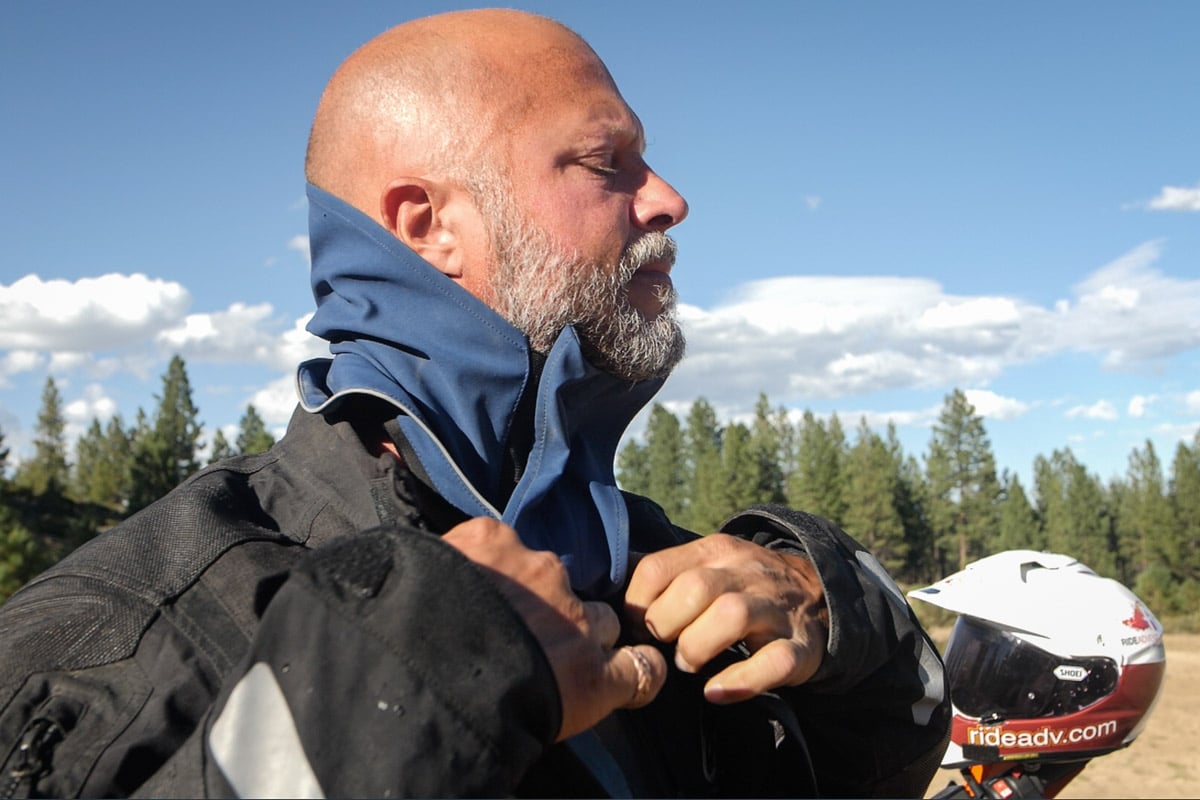 On longer trips, we like to bring a waterproof neck gaiter like the Klim Torrent Storm Collar. This guy keeps us comfortable and all-day-dry through rain or snow.

CHECK PRICE:
Klim Torrent Storm Collar
Upper Body Adventure Motorcycle Gear
Body Armor:
Much like our lower body gear setup, we prefer to use standalone padding and armor for protection rather than relying on the normal foam inserts that come in the pockets of our riding jackets.
We've used the Alpinestars Bionic Tech jacket for years now, and it's still got thousands of miles of life left in it, but we're already eyeballing the updated version, the Bionic Tech-V2, which combines back, chest, shoulder and elbow padding into a single lightweight mesh garment that conforms to your body to ensure your protection stays where you need it.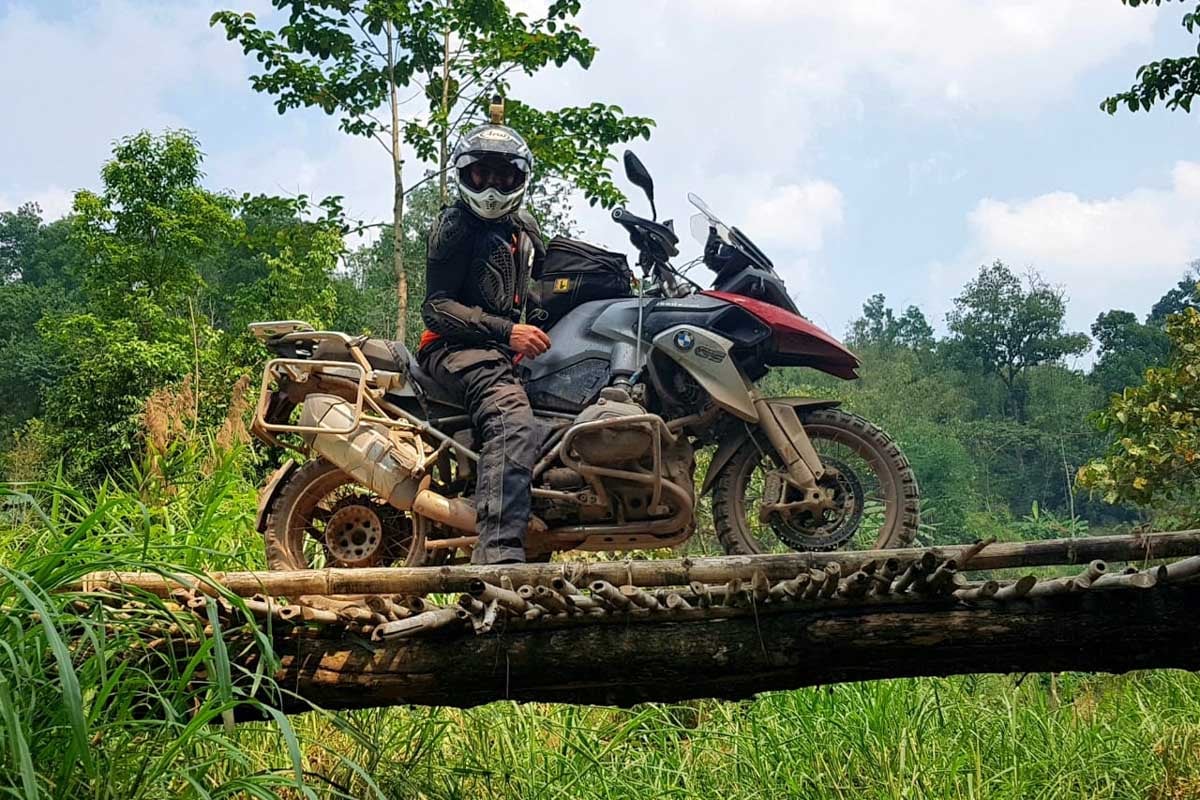 In addition to keeping padding and armor in place over critical areas, using an underlayer like this will also allow you to use a wider range of adventure motorcycle gear since you don't have to worry about protection compatibility between different garments. With a separate body armor jacket like this, a rider can choose to ride without their main outer jacket on the hottest of days, while maintaining at the minimum, protection of their skeleton.

CHECK PRICE:
Alpinestars Bionic Tech V2 Protection Jacket
Jacket/Shell:
We have had tremendous success with the Klim Badlands Pro jacket, which is built from the same durable materials as their pants and features beefed-up abrasion resistance where you need it and the proven waterproofing of Gore-Tex.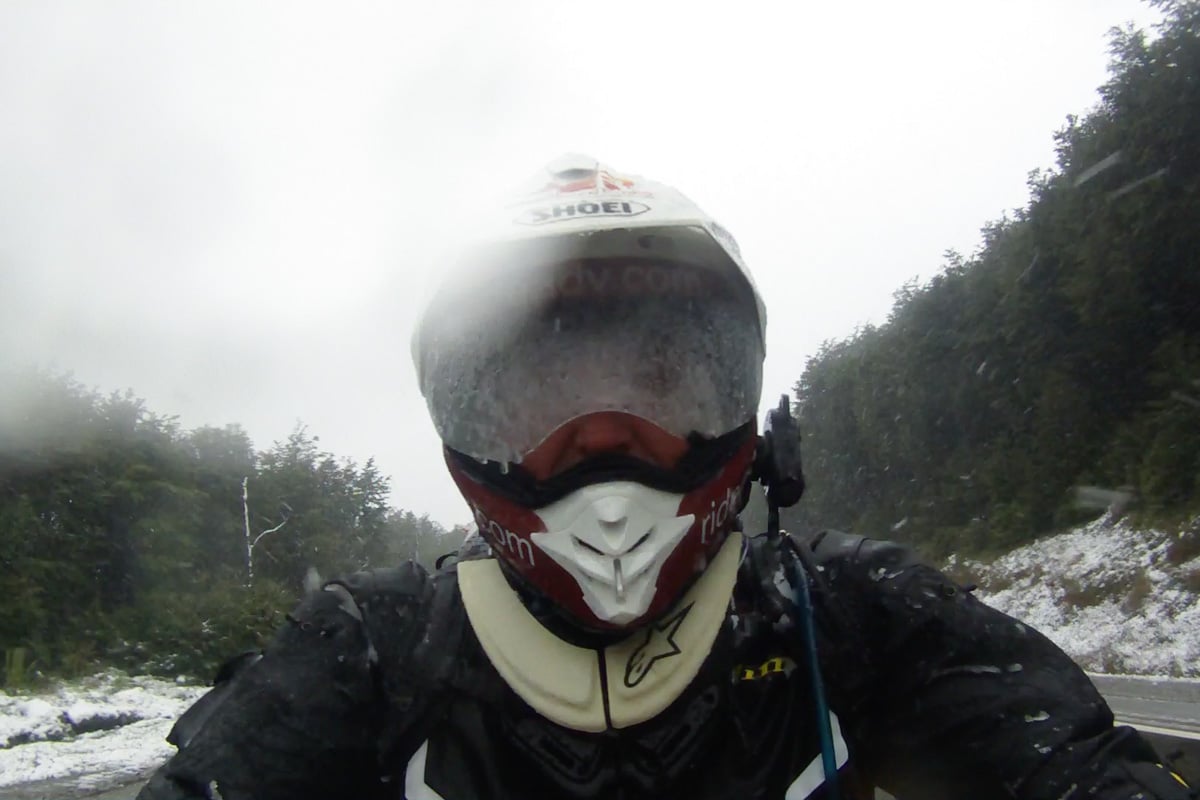 The Klim Badlands also gets bonus points from us for its premium features that add to both safety and comfort like highly-reflective materials in key places and well-thought-out ventilation that makes the jacket just as versatile in the desert as it is at serious elevation in the mountains.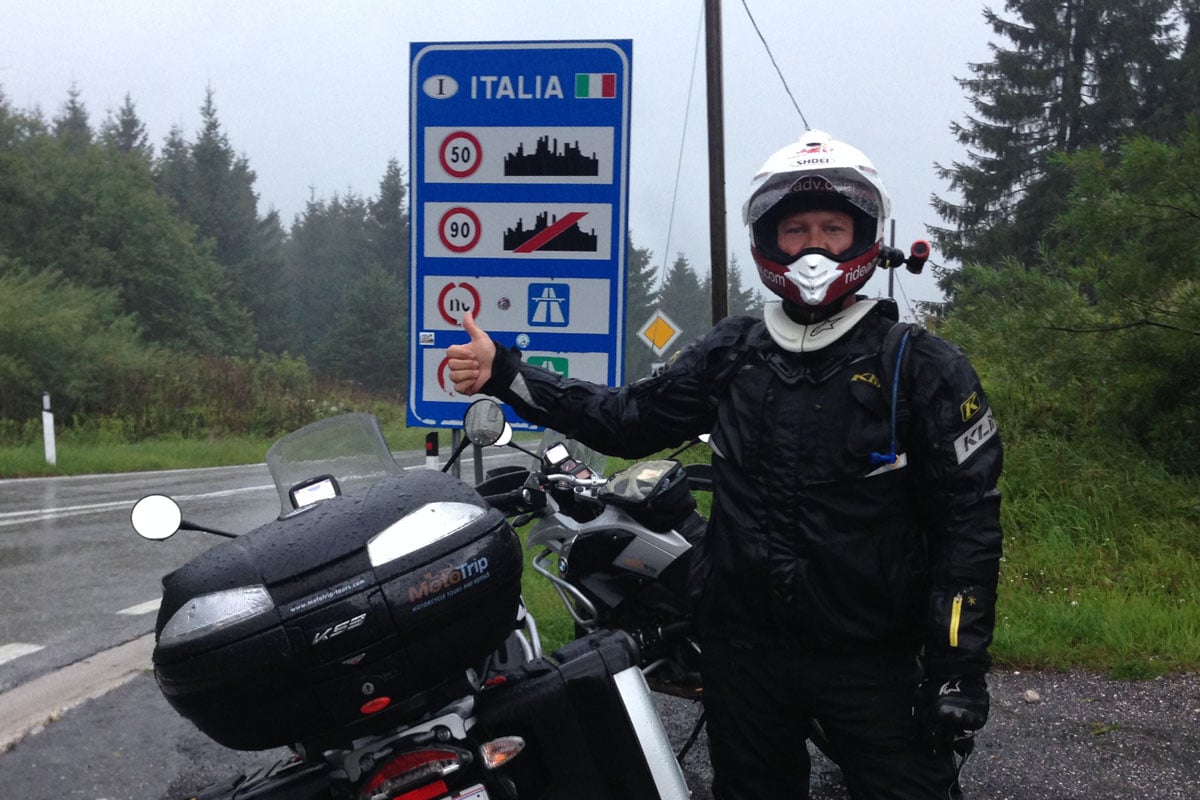 Whatever you decide on, just keep in mind that the jacket is your main defense against water on your upper body, so it needs to be 100% waterproof above all else.

CHECK PRICE:
Klim Badlands Pro Jacket
Gloves

:
Because we ride through such a variety of temperatures and conditions on extended tours, we typically pack at least three pairs of gloves for a single trip.
At minimum, we pack cold-weather gloves like the Klim Badlands GTX, and warm-weather gloves, preferably made from perforated full-grain leather like the Alpinestars Celer V2.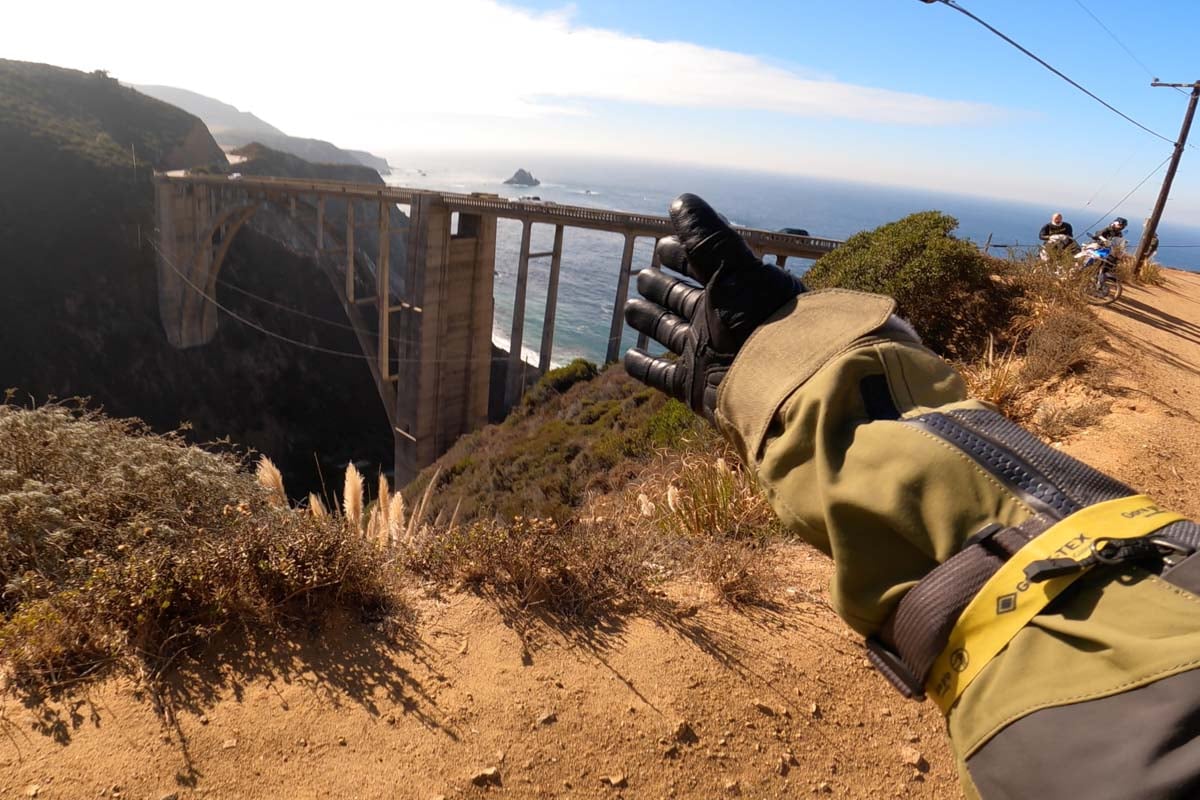 Apart from having different pairs for changing temperatures, it's a good idea to keep a glove in your adventure motorcycle gear setup that uses full-gauntlet style construction combined with full waterproofing to ensure the water running down the sleeve of your jacket doesn't end up inside your gloves.
Once your hands get wet, comfort goes out the window, especially when the temperatures start to drop.

CHECK PRICE:
Klim Badlands GTX - REVZILLA
Alpinestars Celer V2 - AMAZON | REVZILLA
Jerseys:
We like to keep an off road-style jersey in our gear rotation as well to serve as an extra synthetic layer between us and the elements.
Jerseys also come in handy by giving you maximum ventilation on a sunny day while still protecting the full length of your arms from the sun's rays.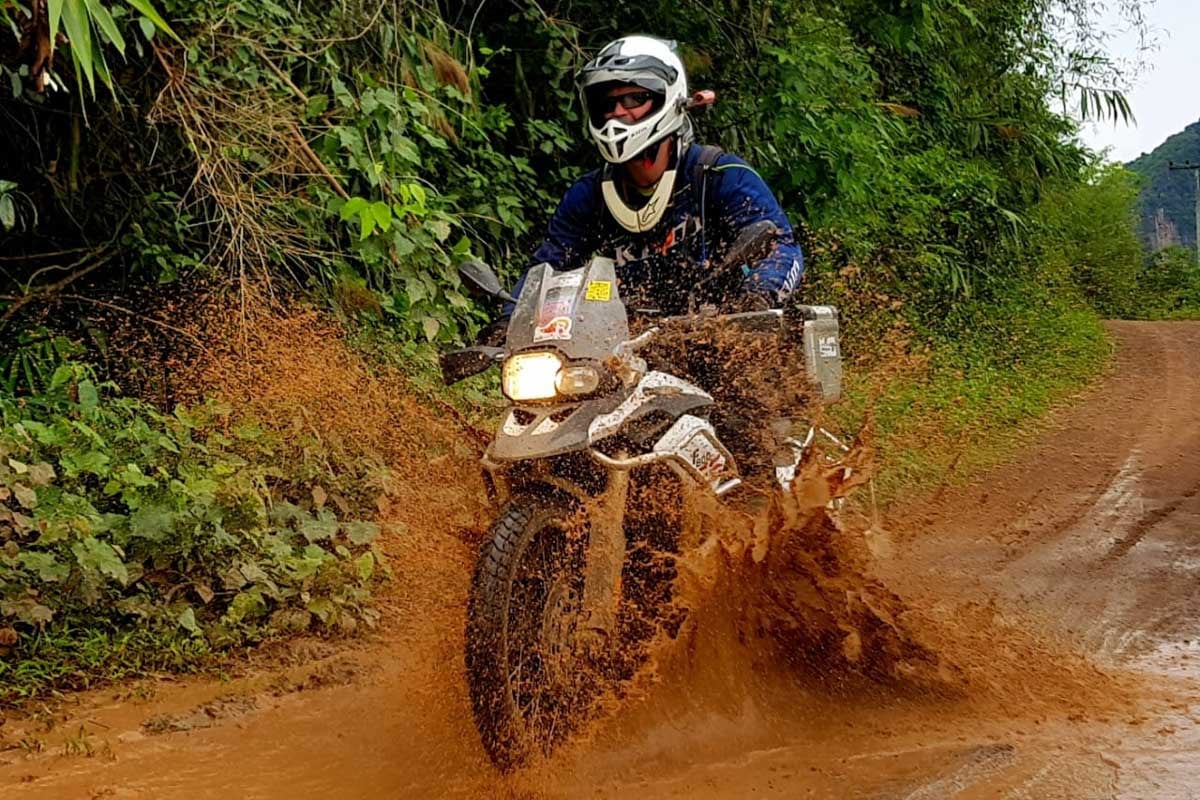 Jerseys come slightly larger than your average long sleeve shirt as well to accommodate protection worn underneath, so they'll pair well with the armored mesh underlayer we described above.
Lower Body Adventure Motorcycle Gear
Knee Protection:
Knee injuries are one of the more common results of a motorcycle crash, and one of the slowest to heal.
For that reason, we always travel with a motocross-style knee protector as well.
Our personal preference is a full-on bionic knee brace like the Alpinestars Bionic-7 or Bionic-10 because they provide both impact protection and may provide protection against hyper-extension in the event of a crash, which looks even more painful in person than it sounds.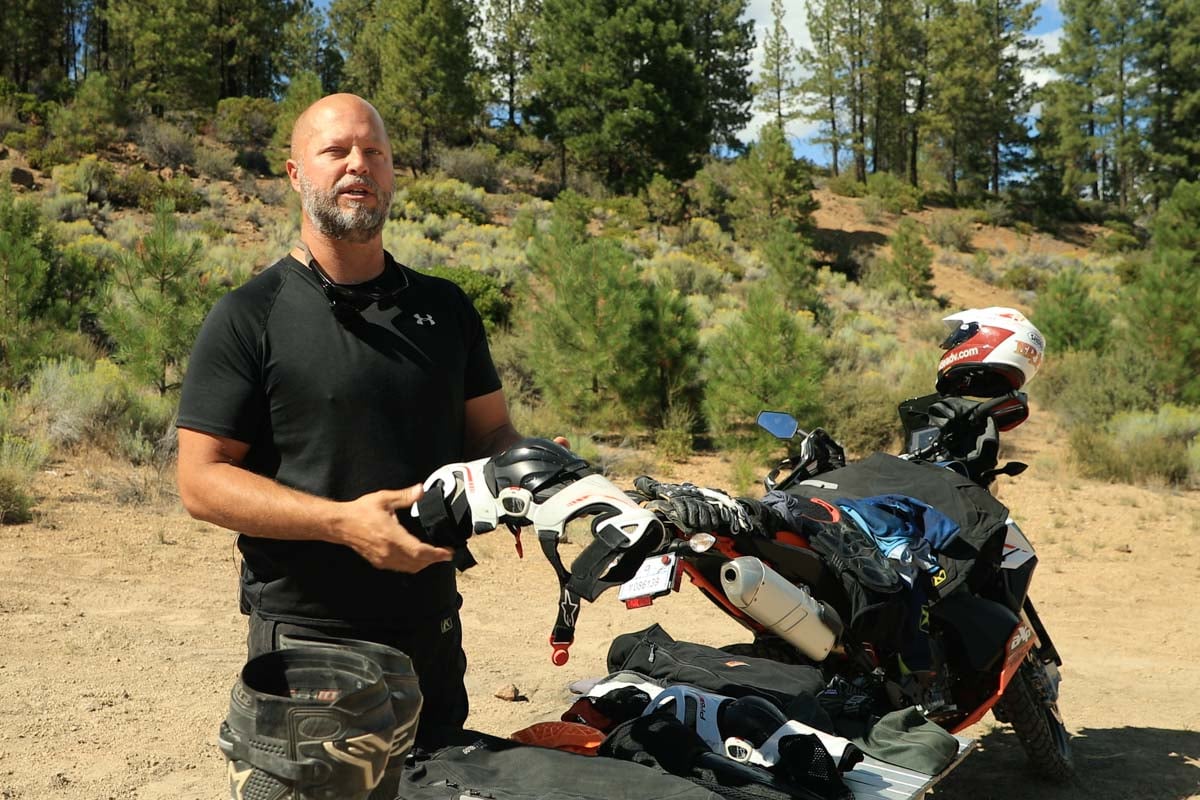 We suggest replacing the standard padding inserts in your riding pants with protectors like these because even the best padding or armor inserts in the knees of your pants can move around, ending up out of position during a crash, and don't provide any additional support to the joint itself.

CHECK PRICE:
Alpinestars Tech 7 Knee Brace - AMAZON | REVZILLA
Alpinestars Tech 10 Knee Brace - AMAZON | REVZILLA
Foot Protection:
Full motocross boots are our weapon of choice here. Normal leather "work" boots just won't cut it.
That's because your typical leather work boots don't provide the rigid protection you need to prevent torsional injuries or to protect you from the full weight of your bike should you happen to find it sitting on top of your foot or ankle after a crash.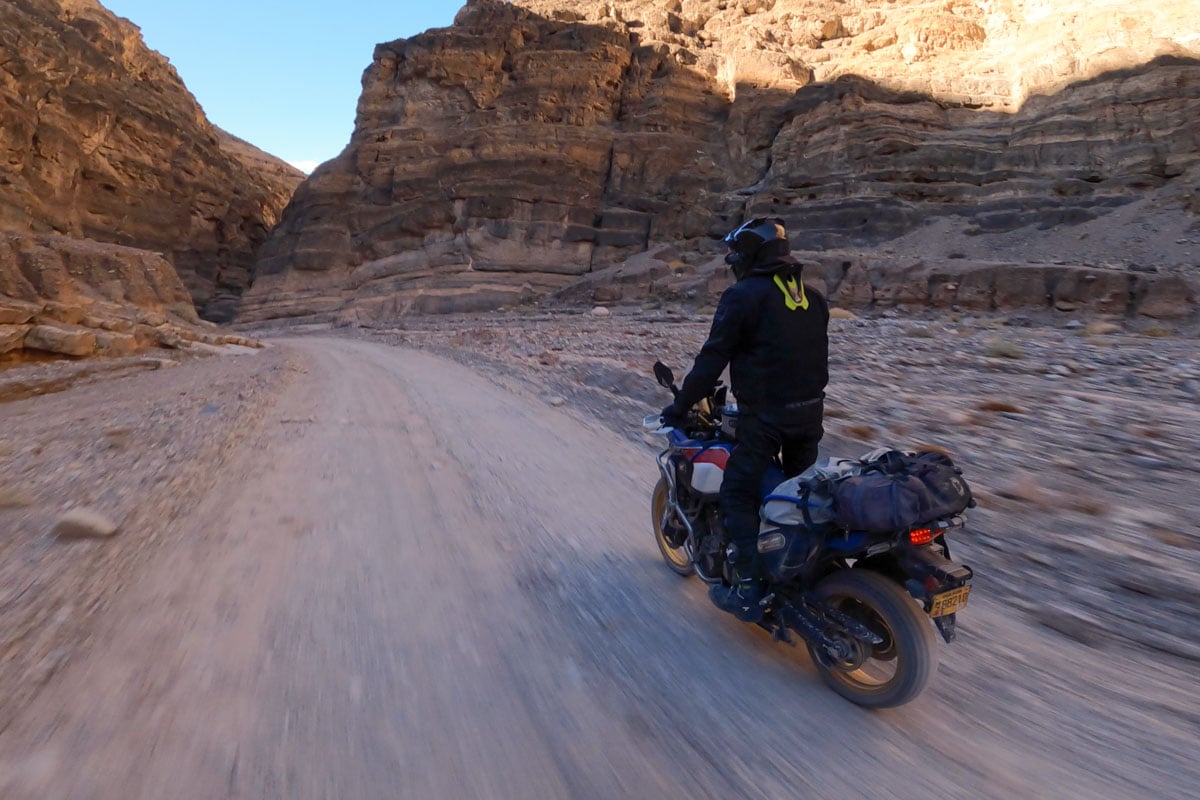 Our personal favorite? By far the Alpinestars Tech 10.
The level of protection provided by full motocross boots like these is important off road because broken bones can happen even at the lowest speeds, and typically occur below the waist.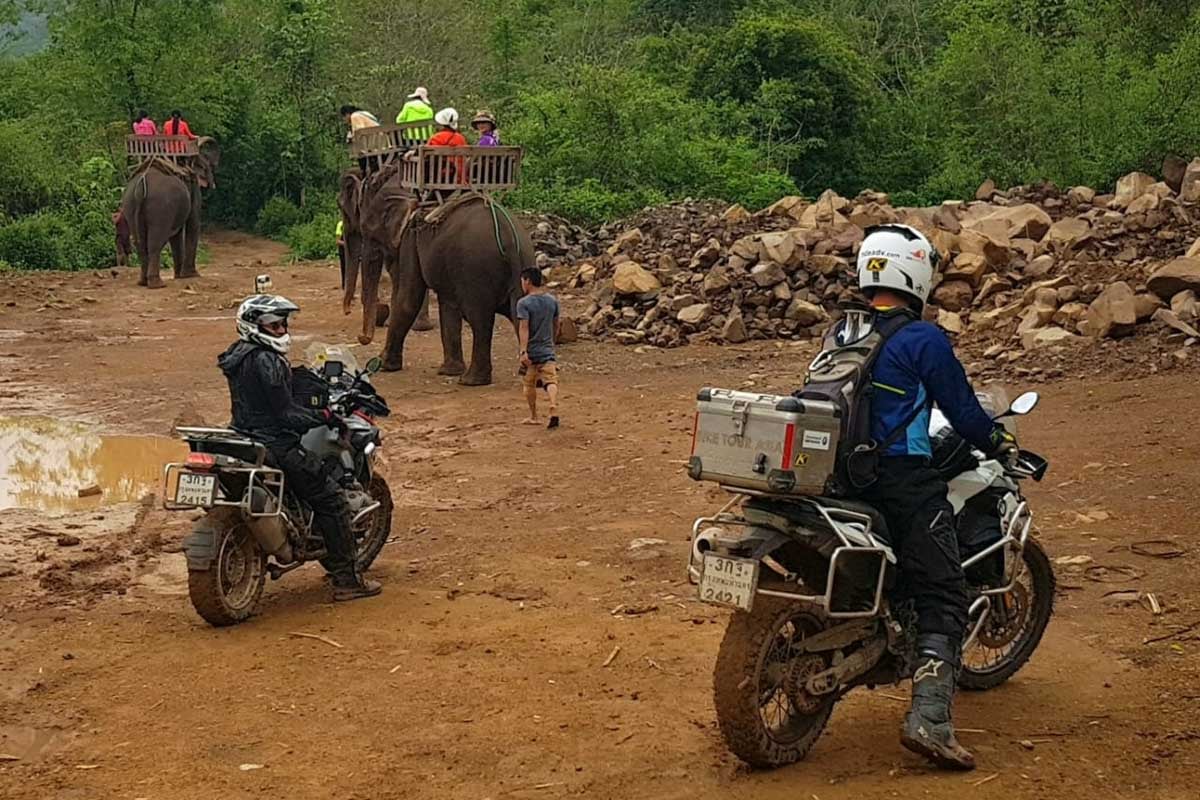 It's also worth looking at boots like these because when we're riding off road, it's common for our knobby tires to kick up sizable rocks and debris, and a full motocross boot has the added bonus of hard protection over sensitive areas like your shins.
Most of us would gladly pay large sums of money to keep rocks off and debris off our shins at 50mph anyways, so don't skimp on the foot and ankle protection.

CHECK PRICE:
Klim Adventure GTX AMAZON | REVZILLA
Alpinestars Tech 10 AMAZON | REVZILLA
Waterproof Liners:
Another factor to consider with your adventure boots is going to be waterproofing.
Most motocross boots aren't going to be waterproof or even water-resistant, so while you could opt for an oiled-leather "adventure" boot, or even a full Gore-Tex adventure boot like the new Klim Adventure GTX, we prefer the safety of a motocross boot and just adding a waterproof liner like the Klim Covert Gore-Tex Sock to your gear.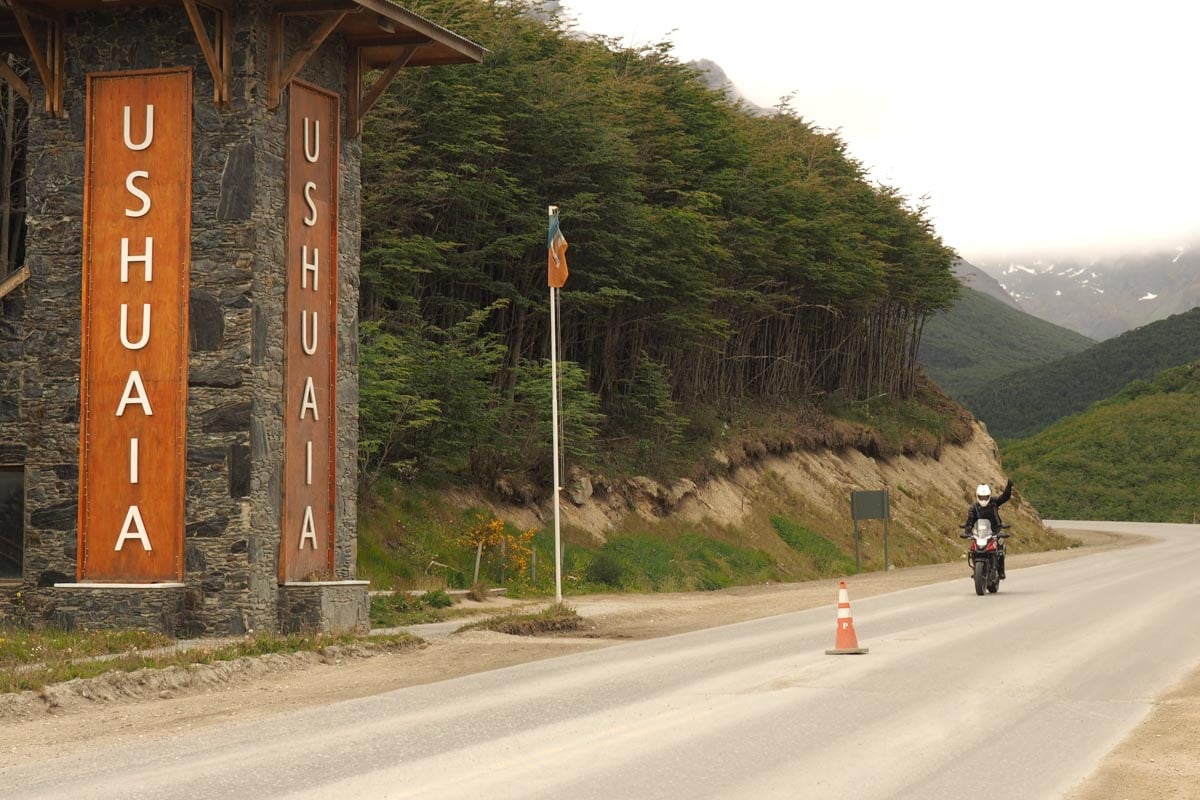 These liners are ideal because they keep your feet dry, and work with your favorite performance base layer by fitting inside your boot over your sock, so your feet stay warm and comfortable, even when your boots get soaked.

CHECK PRICE:
Klim Covert GTX Waterproof Sock
Pelvic Protection:
Similar to the knee protection above, we like to beef up the protection for our hips and tailbone with a separate pair of mesh shorts like the Leatt 3DF 5.0 Impact Shorts, which feature padded armor for the hips, tailbone, and thighs.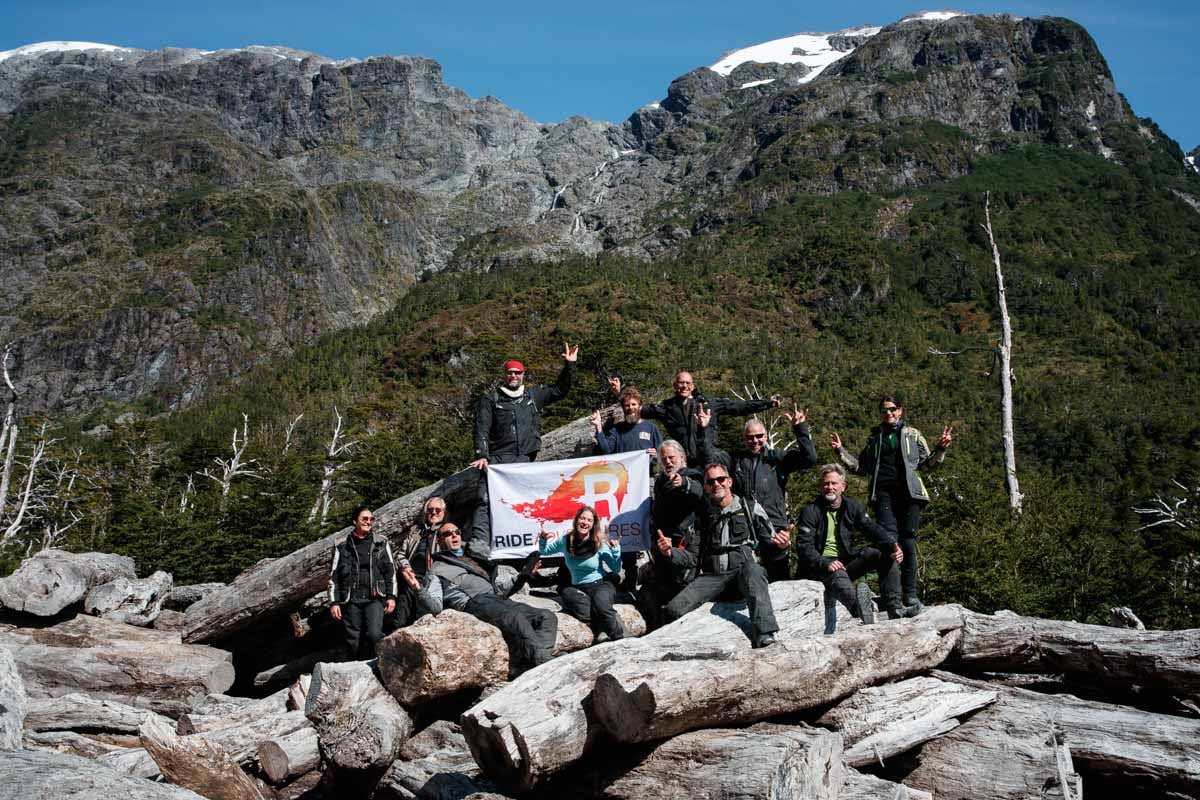 We prefer armored shorts for the same reason we use separate knee protection: The shorts aren't going to slide around on your body with your outer shell in the event of a crash, so you can be confident your protection will stay in the areas that you need it.

CHECK PRICE:
Leatt 3DF 5.0 Impact Shorts
Riding Pants:
It's no secret we love our Klim gear, and we have been using their Badlands Pro riding pants for quite a while with zero complaints.
We love the rugged construction of these pants and their reinforced panels in heavy-use areas like the knees, which comes in handy when we're off the bike doing repairs in the rocks and dirt.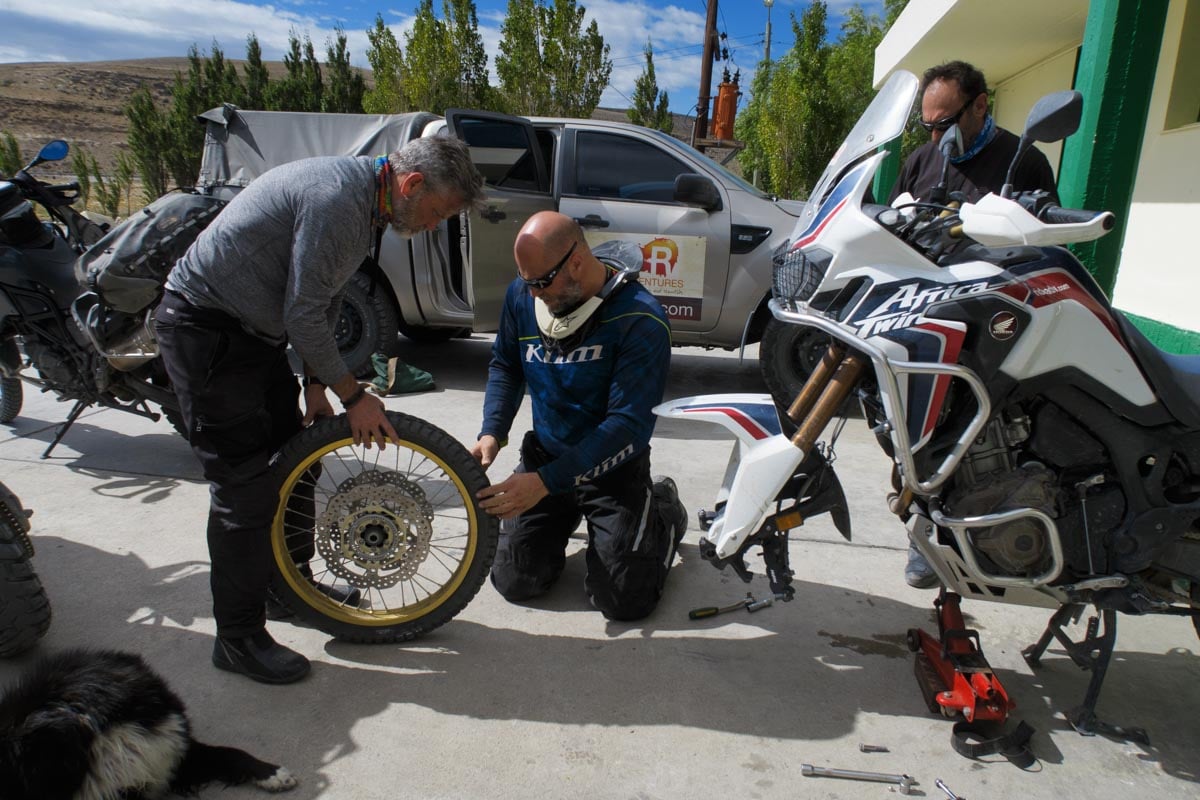 The Badlands are also fully waterproof thanks to Gore-Tex, which is essential when you're riding in the all-weather conditions that some adventures throw our way.

CHECK PRICE:
Klim Badlands Pro Pants
Other Adventure Motorcycle Gear Essentials
Skull Cap:
Whether you're rocking a full head of hair under your helmet or none at all, throwing on a sweat cap will make any helmet much more comfortable in any weather.
That's because sweat caps work by wicking sweat away from the skin and allowing it to evaporate, rather than just soaking the padding inside the helmet and staying there for the rest of the day.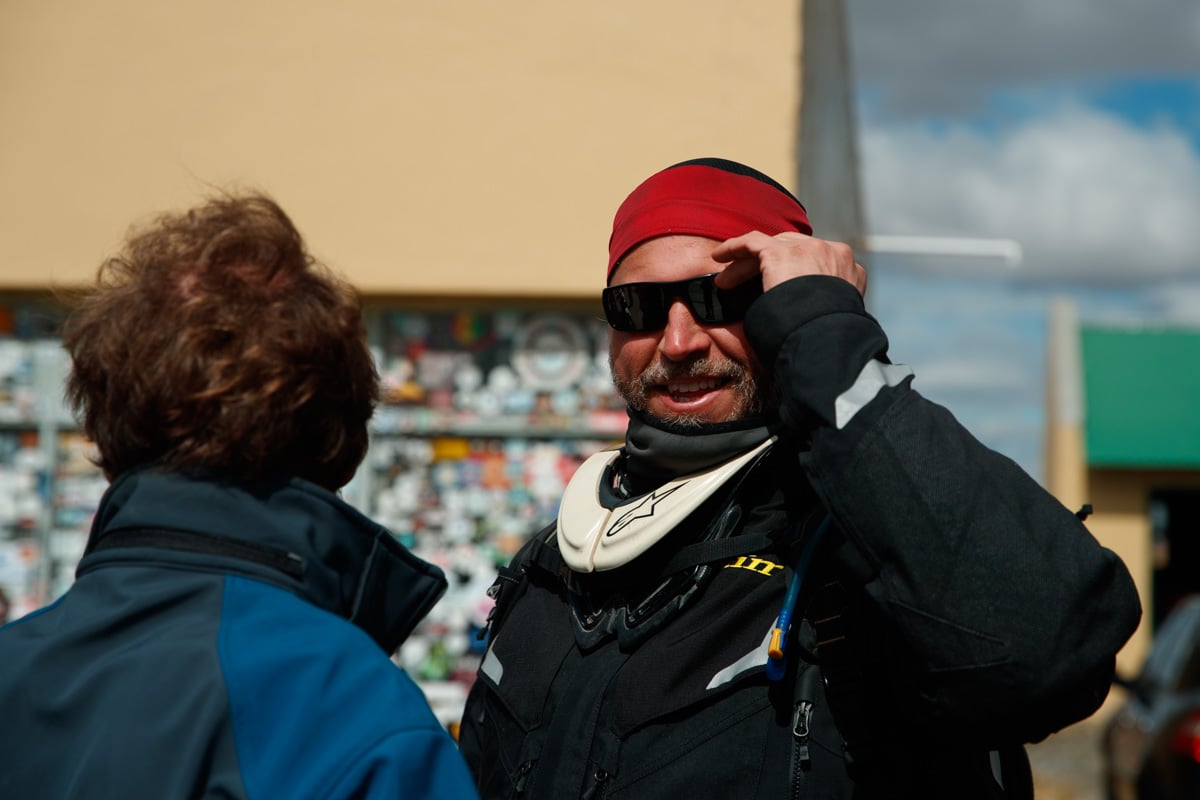 Even in cold weather, these handy little caps add a layer of thermal protection inside your helmet to keep you as comfortable as possible.
As an added bonus, wearing a sweat cap like the Sweatvac inside your helmet will help keep your helmet from getting too funky, and will considerably increase the amount of time you can go between, if not completely eliminate, the need to wash your helmet's liner..

CHECK PRICE:
Sweatvac Ventilator Cap
Neck Gaiter:
We like to throw a nice synthetic neck gaiter/warmer into our pack as well.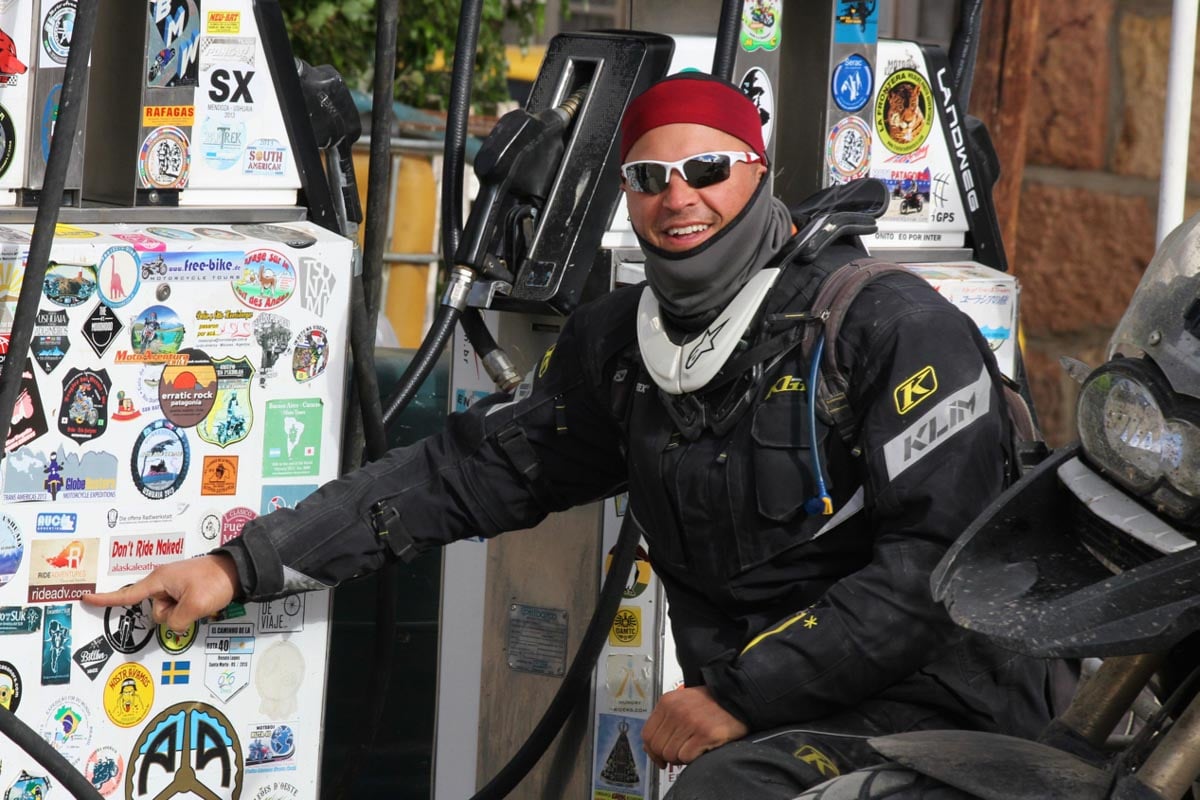 A gaiter will also serve as a base layer, so it will both help you stay warm in the cold and cool in the heat, while keeping the sun off your neck and avoiding burns.

CHECK PRICE:
Klim Tek Sok All-Season Neck Gaiter REVZILLA
Alpinestars Neck Warmer AMAZON | REVZILLA
Hydration Bladder/Backpack:
Even in mild or cooler conditions, adventure riding can be physically taxing.
That means there's plenty of sweating going on underneath any layers you may be wearing, so staying hydrated is important for staying focused, safe, and properly hydrated. All that air moving around you further evaporates your body's moisture, and we often we may not even notice how severe this can be.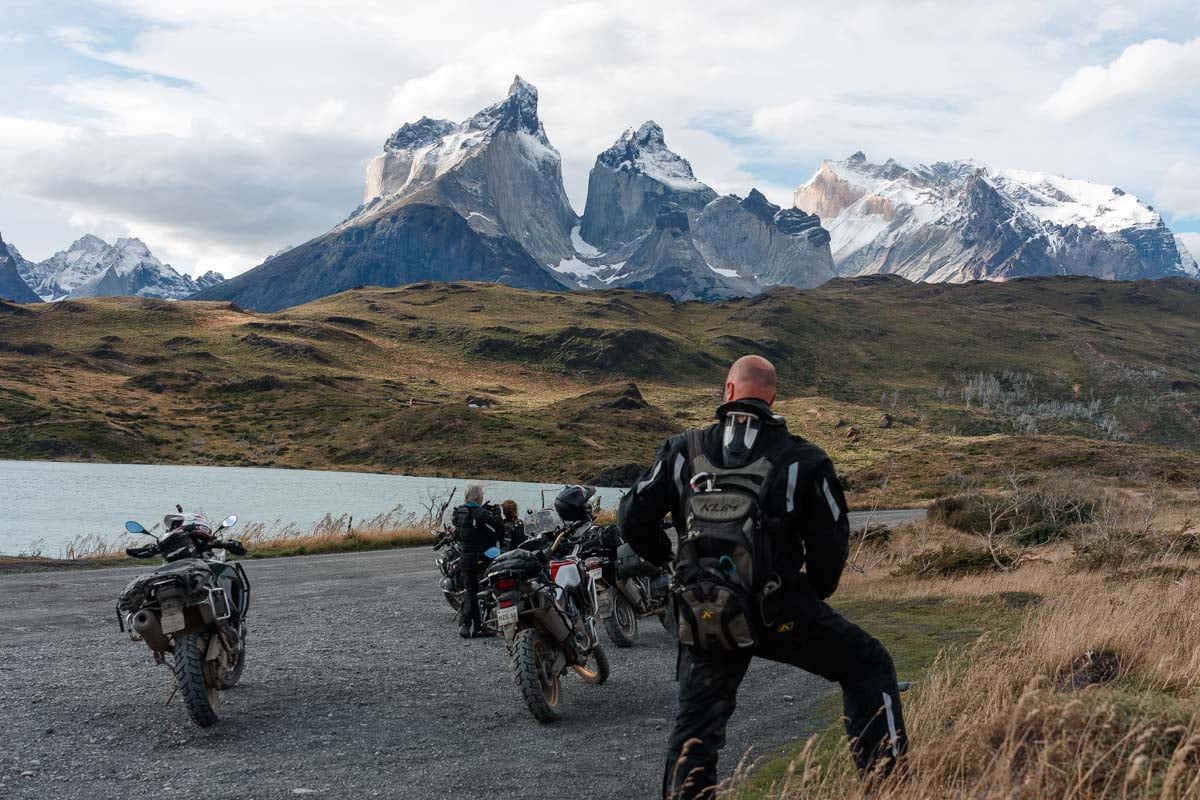 We like to use a backpack that is compatible with a hydration bladder like the Klim Nac Pak because it keeps your water accessible while riding, so you can drink as you need to with a helmet on and avoid having to make frequent stops.

CHECK PRICE:
Klim Nac Pak Hydrapak
Extra Base Layers/Heated Layers:
Depending on where your trip will take you, bringing along extra base layers or heated layers will ensure you're able to stay comfortable at any temperature.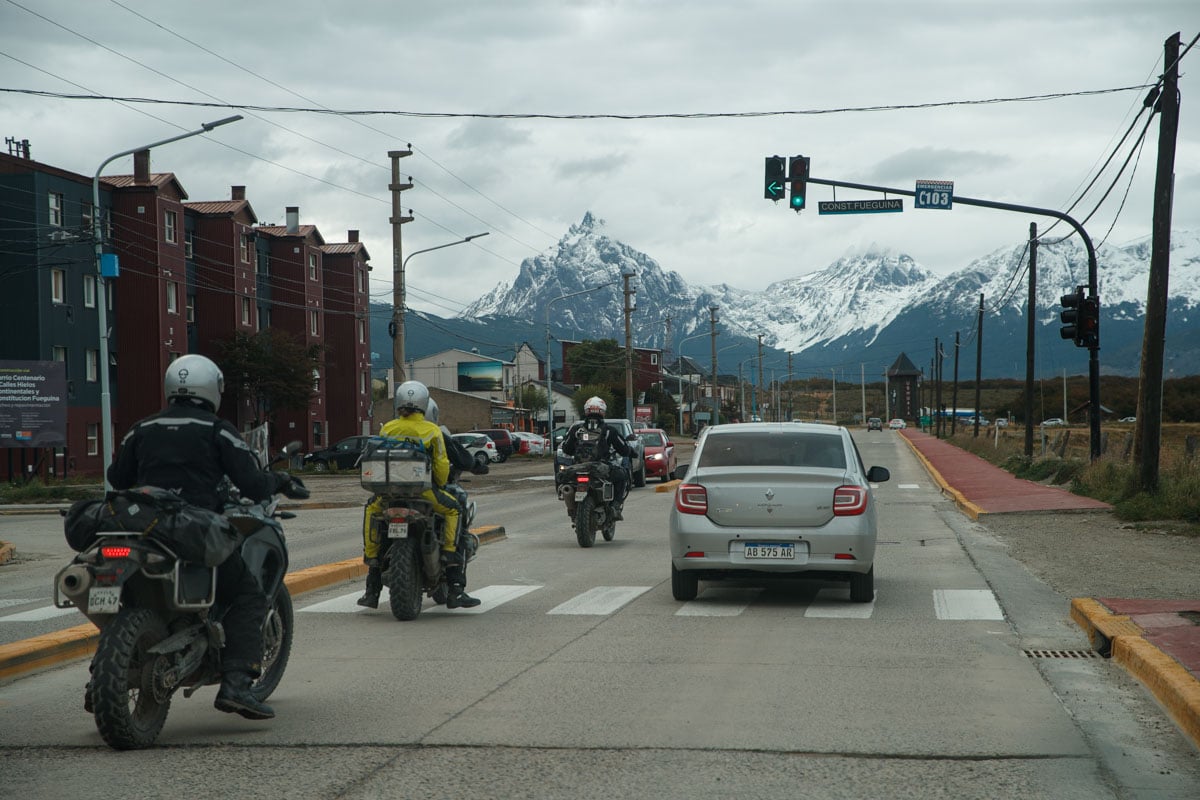 Some riders opt to use electric heated vests like the Gerbing 12V heated liner, which provides on-demand heat using your motorcycle's electrical system to keep your core nice and toasty.
Personally, we prefer to pack good old-fashioned performance base layers made from a combination of merino wool or synthetic materials, because we know they work, and don't have to worry about them potentially failing halfway through a long tour, as electrical options sometimes do.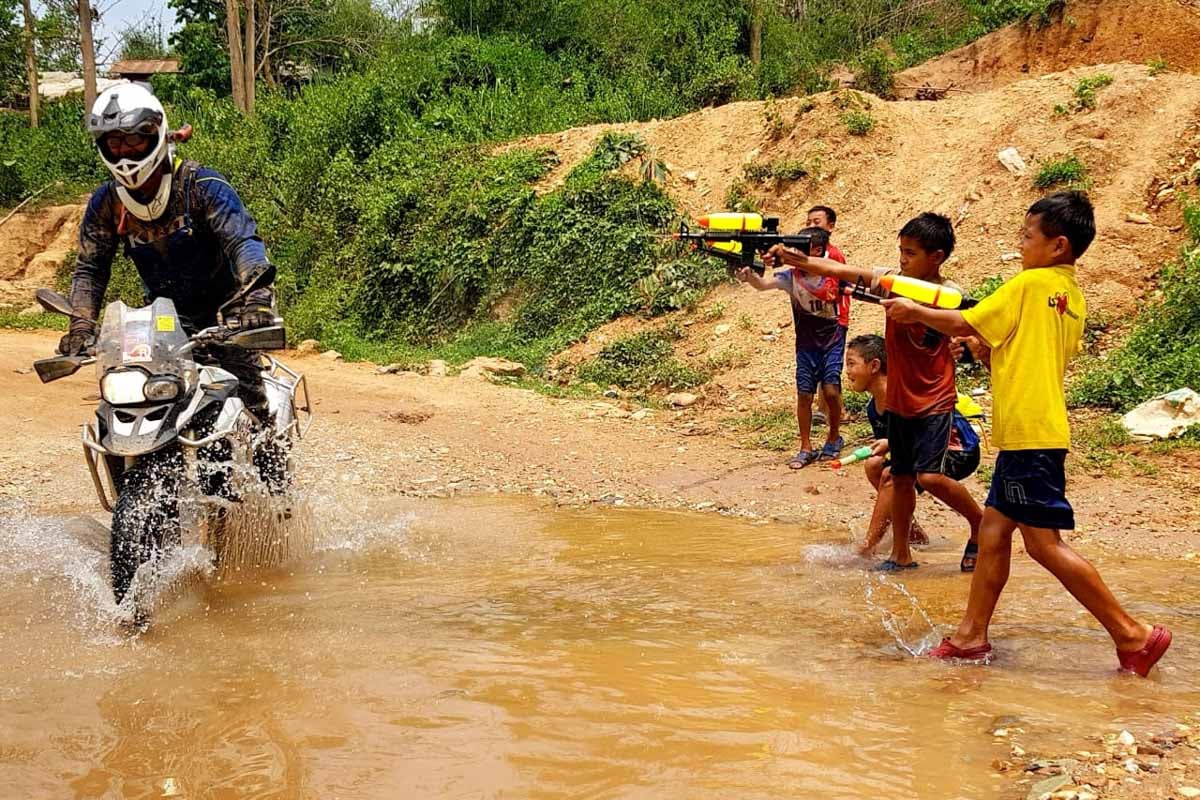 On the opposite side of the spectrum, we've also experimented with the Macna cooling vest, which cools a rider off through evaporation using water stored inside the vest. Instead of keeping you wet and cool, this one keeps you dry and cool,, something to consider on trips like our 10 day "Baja On Down" adventure from California to Mexico if you tend to run hot.

CHECK PRICE:
Gerbing 12V Heated Vest - AMAZON | REVZILLA
Macna Cooling Vest - MACNA'S WEBSITE
Adventure Motorcycle Gear Related Tips To Keep In Mind Before Your Next Trip
Safety should always be our first priority when deciding on adventure motorcycle gear. If it doesn't protect what you need protected, you may be done riding for a while.


If you're torn between two pieces of gear, we suggest picking the gear that offers the greatest protection, and any remaining focus should be on reliability and versatility. Forget cost as much as you can, as we often "get what we pay for" with motorcycle gear, and buying an item once instead of multiple times can cost less in the long run.


If you're not sure where to start, we've got a ton of information available on our

YouTube channel

covering everything from riding gear to tires to motorcycles themselves. 👇
Final Thoughts On Adventure Motorcycle Gear
We've tried a ton of gear throughout our time guiding adventure motorcycle tours, and all of our suggestions come from experience both on and off the road. That being said, we certainly haven't tried all the adventure motorcycle gear out there,
so if you've got a favorite boot, jacket, or helmet that you didn't see on our list drop it down here 👇