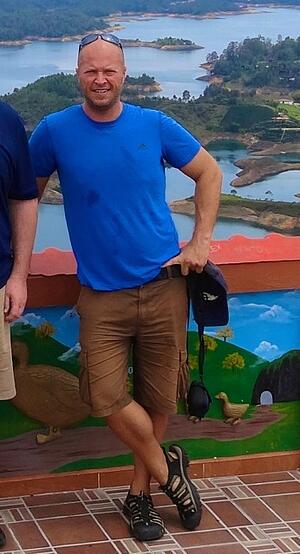 As if finding the time & money for a major motorcycle trip isn't enough of a challenge, perfecting your gear selection and packing strategy is a whole other project. We've posted articles and free whitepaper downloads in the past about "How to Pack for Your Motorcycle Trip," and the "Motorcycle Trip Checklist," but one item specifically worth mentioning is footwear. In particular, sandals made by Keen are what you should know about.
Only 3 "Footwear" related items are allowed with me when I'm guiding or researching motorcycle trips:
1) My Alpinestars Tech 10 Boots – Still fantastic and loving them after 2 years. Of course I really just use them for riding, which could be 4-12 hours per day of comfort, small walks, etc.
2) Running Shoes - As I try to do more than sit on the bike and in front of the computer when I'm traveling, I still run a few miles every other day or so.
3) My Keen Sandals - Take away every hour I spend wearing #1 and #2 above, and the balance of my life is spent wearing my Keen's. It feels as though I live in them, and that's just fine by me!
What do I mean by saying I "live" in my Keen's? In this rider's opinion, the off-bike experiences we enjoy are as important in adventure riding as the riding itself. For example, when heading out to dinner after a long day's ride I don't look for fancy restaurants any more than they look for me. So the fact that the Keen's mostly cover my feet means they're sufficient for eating at some great, yet casual restaurants and far better than showing up in my stinky running shoes or motorcycle boots.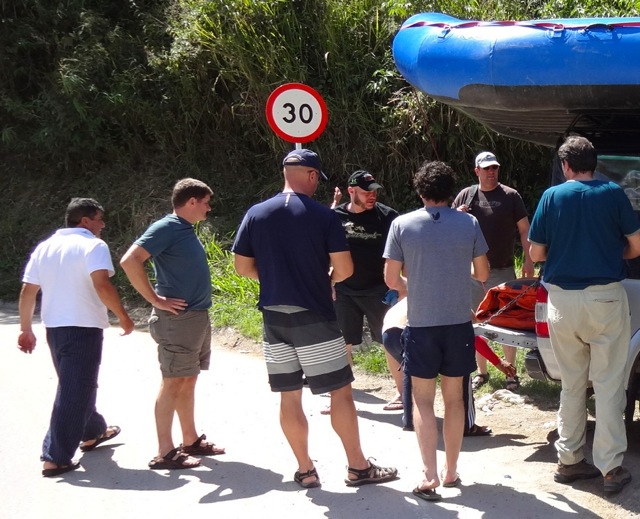 For more hardcore watersports and activities, the Keen's are great as well. We did some whitewater rafting on a recent "Patagonia, Tierra del Fuego & Ushuaia!" trip in February, and my Keen's again found themselves in the raft, walking along the stones on the shoreline, and scaling rock formations for vantage points on the rapids ahead. Photos were tough to get on the rugged Futaleufú River trip, but trust me, the Keen's were an excellent choice for the ride. (Right: Prepping for some rafting, Keen's in the middle stay secure and comfortable while being perfectly amphibious.)

Traditional "flip flop" types of footwear just aren't agile enough for such a variety of activities, and neither do they offer the type of protection needed for things like whitewater rafting or hiking. Whereas you'd have to worry about flip flops falling off if you went swimming or jumping off a waterfall, these Keen sandals stay right with you the whole time.
Again, why are we writing about sandals and footwear on a website that sells motorcycle trip packages? Because these Keen sandals are that fantastic, and dare I say "perfect" for motorcycle adventures. They're tough, comfortable, protective, and pack quite easily into motorcycle luggage. No, we don't sell these products … we're simply here to tell you what works for those of us who actually work making motorcycle trips. Nice job, Keen!