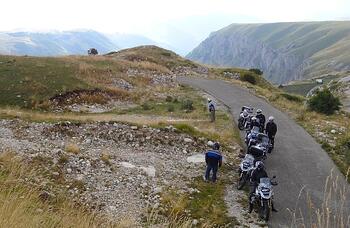 As you might have on our Facebook and other Social Media accounts, in August 2014 I found myself out doing more motorcycle trip research...this time in The Balkans of Eastern Europe. The result of this trip is that RIDE Adventures now has another great trip so that you can "RIDE the Balkans" either guided or self-guided!
First off, aside from a troubled history still fresh in many of our memories, who knows anything about the string of countries known as "the Balkans?" Named after the Balkan Mountains that stretch through the region, a quick geography lesson explains that these are the countries that lie within the Balkan Peninsula, stretching from Croatia to the west across Bosnia & Herzegovina, Montenegro, Macedonia, Albania, Greece, Serbia, Kosovo, and Bulgaria to Romania in the East on the shores of the Black Sea. Quite a landmass that not enough of us even know about, and all the more reason motorcycle exploration there makes sense.
Arriving in Zagreb, Croatia, a perfectly modern airport and regular flights serves as a great launch point for the trip, and a fleet of BMW GS motorcycles is being regularly maintained for your arrival. What follows from there could be described as one of the "nicest surprises" that an avid motorcycle rider might ever experience, as friendly people, excellent hotels & accommodations, and fun motorcycle riding will be on the route ahead.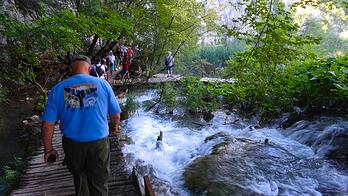 Take for instance Day 1 of riding: A little bit of the Croatian countryside, a nice ride beneath the tree canopy into Plitvice Lakes National Park, and then if you wish, a stroll by foot through the enormous collection of waterfalls and gorgeous scenery all around you. From this day on through to the end, the "RIDE the Balkans!" motorcycle itinerary makes sure you're enjoying both on the bike and off of it.
Walking through the streets of Sarajevo, we learn the full story of how Archduke Franz Ferdinand was assassinated there, and are reminded how that moment is credited with sparking World War I. A city center rich with history as well as great dining and nightlife options, Sarajevo sets you up for an unforgettable ribbon of twists and turns through Montenegro and the Tara River Canyon, the Adriatic Seashore shortly thereafter, and lots of island-hopping fun with the ferry systems that accept motorcycles easily.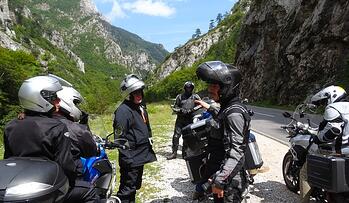 My personal research trip that led to this tour offering had been planned for many months, but in the final weeks leading up to my departure, I actually started to get a little nervous about something. It wasn't a safety concern for the region I was going to though. The breakup of the former Yugoslavia and terrible 4-year war that followed has been over for like 20 years, and I knew too well that there was nothing war-like to be concerned about anymore. My concern was simply, that now I'd have to start all over again in countries where I don't speak the language. From the moment I arrived in Zagreb though, through to the end of my trip, that became one of my greatest surprises: Not only can we enjoy these beautiful countries and their rich history, culture, and cuisine safely, but if your primary language is English, you'll be greeted by many locals who speak English as well!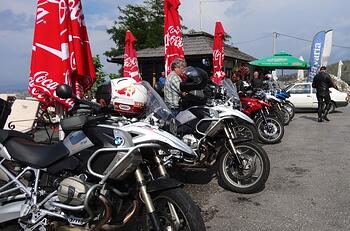 Again, either as a self-guided tour where all your hotels are prearranged, and your GPS and maps are all set up for you, or as one of the guided tour dates where there's a motorcycle guide and support truck guide there to carry your luggage and make it as easy as possible, the BMW motorcycles are already here for you, so just let us know when you'd like to RIDE the Balkans!