This Patagonia motorcycle tour is almost over, as the season is ending here while winter rolls up from Antarctica. Still enjoying the scenery and riding though, Jeremy, Jeff, and Ian are all enjoying the adventure. The term "bucket list" came up tonight as I inquired further into their thoughts about Patagonia, and I think each rider is quite excited about the experience.
A last-minute highlight to our trip was the chance to see the Puyuhuapi Lodge & Spa just across the bay from the town of Puyuhuapi in Chile. Normally we would park our motorcycles in the town and take a ferry to the lodge, but road construction in the area meant we had to load the bikes onto a barge and take them with us! It's always fun to incorporate a boat trip with motorcycle travel.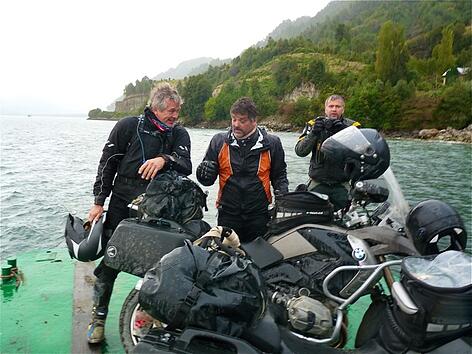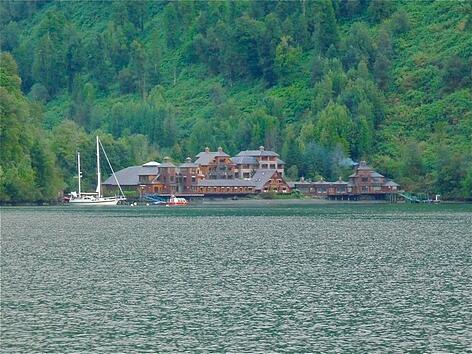 Once at the lodge, we met other guests, settled into a cozy fire with good food and wine, and simply adored this experience in such a remote location. I haven't seen the movie at this point, Ian's referring to the lodge as "Shutter Island," as apparently the remoteness and atmosphere are similar?
The Lodge is built around a set of natural hot water thermal springs, which of course led to late night drinks in the water. Tough to leave the next day right away, but this entire experience was one we'll never forget! Especially after we saw the boots Jeremy was wearing in the pool….