Motorcycle riders once again have the opportunity to "Follow the Dakar Rally" by guided motorcycle tour or rental, as the famed race will return to South America for it's 4th straight year.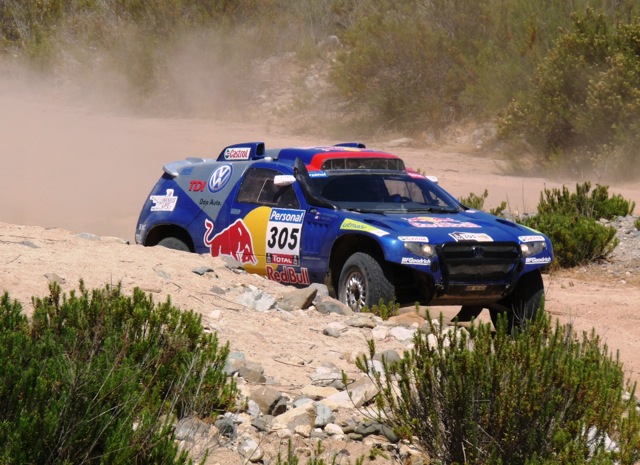 But why is it still called the "Dakar" Rally if there are no plans to return to Africa?
That's as good of a question as it is a reason why people need to check this race out now while it's in South America.
What is arguably the world's most brutal and famous rally raid fled northern Africa in 2008 after being cancelled due to security concerns. With talks of Al Qaeda playing a role in the murder of 4 French tourists that year, the then 30-year old race sought a similar terrain found in the Paris to Dakar, Senegal route…but with less security and safety concerns for rally racers and spectators.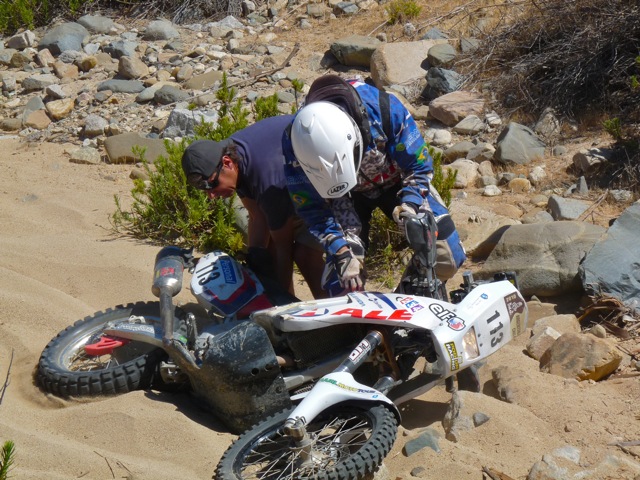 As it turns out, the A.S.O. (Amaury Sport Organisation) in charge of managing the Dakar Rally found such a venue in South America, and in 2009, the nations of Chile and Argentina exploded with excitement and fan support when this truly global event arrived.
Two countries that consider rally racing 2nd fiddle to only one other sport were now privy to the greatest rally race of all time, right in their own backyards! (Their #1, most highly-followed sport of course being, fútbol or "soccer.")
Four years later, the ultimate rally race is still being held across Argentina and Chile, and now in 2012 will charge its way into Peru for the first time. As a spectator coming out to watch the Dakar Rally in South America, rest assured that the safety and security issues once felt in Africa have truly been erased since moving to South America. Once you're there amongst the crowd, lining the racing route within touching distance of the competitors, you'll be treated like a long lost friend of the locals! (Might be a good idea to cheer for local professional and hero Francisco "Chaleco" Lopez though, as he hunts down his 1st Dakar victory.)
Don't forget, the "special" as it's called….the timed portion of the race each day where riders like Cyril Despres and Marc Coma light up the desert with speed….is only a portion of what the ride covers each day. Before and after the "special," the competitors typically have to use the same roads and highways that the general public uses to make it from stage to stage. This sure can make for some interesting photo opportunities!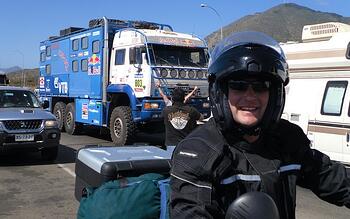 Another benefit not to be overlooked in the 2012 Dakar Rally is that it now finishes in Lima, Peru, which is of course very close to some of the finest motorcycle riding, historical sites, and cuisine in the entire world.
Take for starters Machu Picchu. That's right! Everyone's heard of it and seen the pictures, but how many people can actually say they've climbed the steps and stood in that amazing place?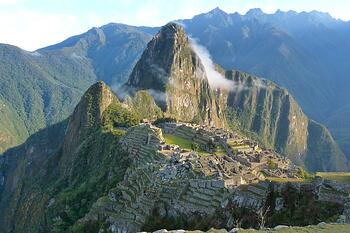 Starting with the train ride from Ollantaytambo, down through the Sacred Valley to Aquascalientes, to think this incredible experience of visiting Machu Picchu can be combined with the chance to see the Dakar Rally in person is simply too much to pass up!
What about visiting the famous Nazca (Nasca) Lines, carved into the earth's crust over 1500 years ago, and still visible by tourists today? Any of the guided tours to follow the Dakar that RIDE Adventures is offering will include this opportunity as well.
The beautiful and mysterious Colca Canyon, swarming with Andean Condors…the chance to finally see Lake Titicaca, the highest navigable lake in the world…and the chance to travel amongst Incan culture and see this fascinating way of life…. again, all combined with being able to SEE THE DAKAR RALLY IN PERSON!
RIDE Adventures is here to connect you with amazing travel and motorcycle riding adventures. The chance to see the Dakar Rally and witness such amazing parts of Peru sure does qualify.