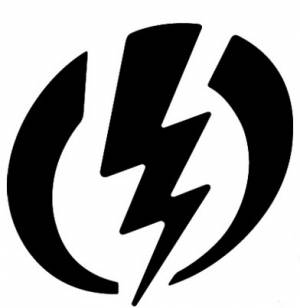 Having recently tested a prototype electric motorcycle, first impressions and thoughts about the future of electric bikes now need to be shared!
Regrettably, information about the manufacturer, photos of the bike, or specific model details cannot be unveiled due to confidentiality agreements that were signed. No logos were seen, pictures allowed, or dimensions and specs offered; however, I did walk away with some impressions about the "electric experience" and will refer to what I rode as "Bike X" from here on.
Which bike did I ride?
Again, because it was completely confidential, "Bike X" would fall into the category of a naked bike, both simple in appearance and agile in performance. It was approximately a cross between the Ducati Monster and a Triumph Street Triple, definitely meant for the street and perfectly easy to ride. Make that "extremely" easy to ride in that only 2 rider controls were necessary: 1) front brake lever, and 2) the twist throttle. No clutch, no gearshift, and no rear brake pedal.
The Test Course
We rode a simple half-mile track that was laid out on pavement with cones and turns preset and no major elevation changes. Plenty of opportunity to accelerate, lean, and brake while feeling weight transitions in every direction.
The Feel of the Motor
Was much more smooth than I thought it would be, both while accelerating and using it for motor braking. I expected braking to be "jerky" as the chain drive takes resistance from the motor's magnetic forces, but to great surprise, motor braking was as smooth as a gently used disc brake (key word being "gently." More on that below…)
As for how the bike accelerated though, "smooth" was the first thought that came to mind. We know that electric motors are characterized by having the same power output throughout all rpm's during use, and as such, the effect it had on the rear wheel was as steady and smooth as anyone could ask for.
Acceleration & Power
While it was certainly smooth and the bike pulled along quite nicely, this rider's opinion was that it needed more.
I'll guess that "Bike X" had around 70 horsepower, maybe 50 ft. lbs. of torque, and weighed around 400 lbs. (Again, I cannot confirm these facts, as everything was so confidential.) My first reaction though, when twisting the throttle fully and waiting for it to accelerate was exactly that: I was "waiting."
With a fixed ratio between the motor and rear wheel, and no gears or clutch to work with, and no sound of an engine roaring to life, maybe it was just a perception issue? Again, until I get the opportunity to know more about this bike and test it against others, "feel" was all I had to go on. This one felt boring, and I wonder if any bike without a gearbox or clutch will feel the same.
Handling
Bike X was a well-built, well-balanced machine that did a nice job ducking into corners and flipping from side to side. No major differences were apparent from this or any other naked bike I've tested.
Braking
Again, Bike X only had a front brake, controlled by the right hand lever. Rear braking was done only through deceleration, or the untwisting of the throttle. (Much the same as we do engine braking now.)
The problem was, I didn't feel there was enough rear braking power to really enjoy or have full control of this bike. In any aggressive riding situation, I like to lock the rear wheel a little and "back into" turns as we say, with a little drift-slide just before accelerating out of the turn. Even by completely untwisting the throttle at high speeds, the rear could not be locked up, as it seemed inertia just kept turning the wheel along with the motor.
The Overall Experience
As far as Bike X goes, my opinion was that it'd be great for 1) Beginners, or people who find it difficult to coordinate all extremities in order to ride a motorbike. 2) City commuters, who never depend on daily travel needs more than the bike can cover (this bike supposedly had a range of 95 miles before needing 6 hours of recharging.) 3) Riders who just need one more toy in their garage, no matter how senseless the purchase may be!
Who can benefit from this review?
My hopes are that the manufacturers, as they either improve upon their existing production electric bikes or strive to launch new products, can take these notes as honest feedback about what's important to riders. I have the most sincere hope that, electric bikes, if they make sense for our environment and future on this planet, stake a major claim in the motorcycle market. Especially as RIDE Adventures promotes activities like motorcycle tours in Colombia, Ecuador, and Patagonia, anything that reduces our impact on these areas and their ecosystems is of absolute interest to me.