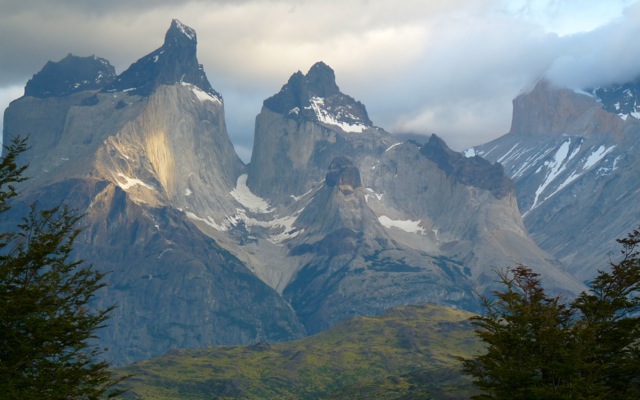 (Above: Los Cuernos (The Horns) of Torres del Paine National Park in Chilean Patagonia. Wait till you stand there on the shores of Lago Pehoe in person.....)
Motorcycle riders who have been on multiple European motorcycle tours are finally getting the courage to try a South America Motorcycle Tour, and their personal testimonials about these riding adventures are quite convincing!
As this blogger will admit, South America was probably the last place I thought I'd ever visit with all the concerns about language differences, safety, and the unknown. Having ridden through 14 countries on motorcycle trips between the United States and the southern tip of Argentina, I concur with RIDE Adventures customers: It's perfectly safe to visit these countries, no matter how you decide to travel.
At the recent BMW MOA rally in Sedalia, MO, you might have seen me presenting in a seminar about South America and the interesting point this is a continent full of superlatives on the World stage:
Longest River: Amazon
Largest Mountain Range: Andes
Highest Peak in Americas: Aconcagua
Largest Salt Flats: Uyuni, in Bolivia
Driest Desert: Atacama
Highest Waterfall: Angel Falls
Largest (wide) Waterfall: Iguazu
Greatest Rainforest: Amazon
With all those highlights...wouldn't it make sense that the travel opportunities would be spectacular? They are, and we hope that you'll be in contact with us soon about your South America Motorcycle Trip accordingly. Don't worry about gettin your bike down there, we've got BMW GS models, Suzuki VStrom's, and Yamaha XT660 Tenere's just waiting for you to arrive!
Typical Itineraries: