Making the decision to commit to an adventure motorcycle tour is one of those top-of-the-bucket-list items for any avid rider who has ever felt the vibration of an adventure bike hitting a gravel road.
The roar of the engine, heightened senses, the adrenaline of turning down a path that few have been before… this is the stuff dreams are made of!
Home to some of the most-visited countries in the world, most of them rich with history and towering feats of nature, Europe boasts some of the best motorcycling opportunities in the world.
Two of these opportunities are going on a guided motorcycle tour through the Alps or the Balkans.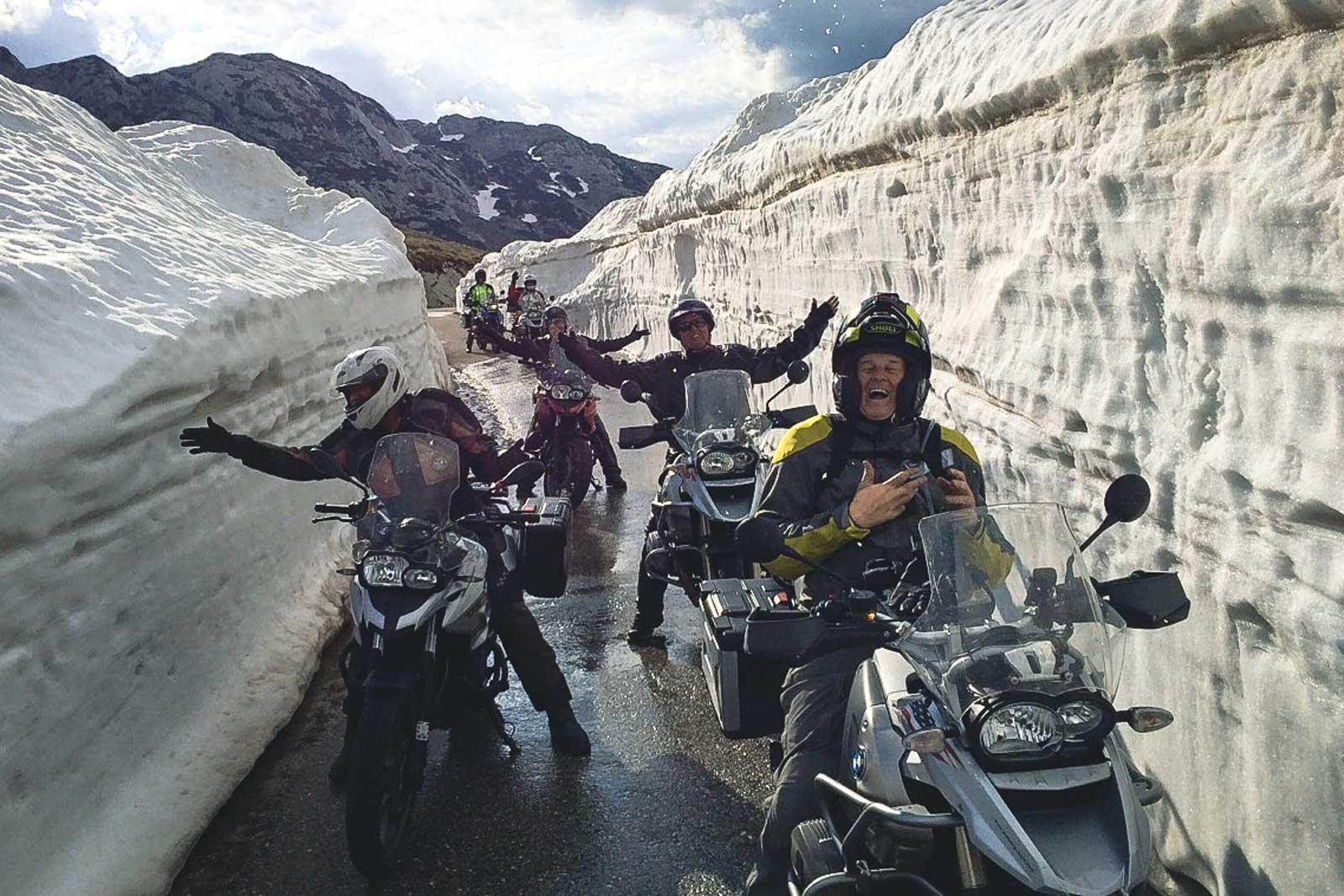 Exploring the Alps on an adventure motorcycle tour in Europe
Hitting the twisties between snow-covered giants would make even the most stoic rider crack a smile! Our favorite route takes you through the Alps by motorcycling Germany, Austria, Switzerland, Italy and France.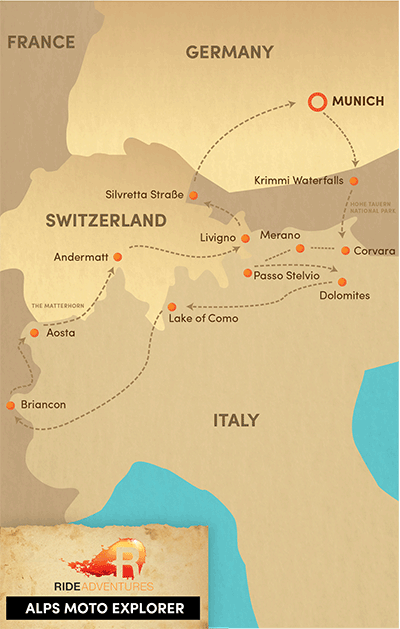 Motorcycling Germany
Going on a guided motorcycle tour through the Alps makes for a unique experience unlike anywhere else in the world. Crossing various borders, enjoying unique cuisines, and seeing some of the best sights in the natural world is on the agenda here.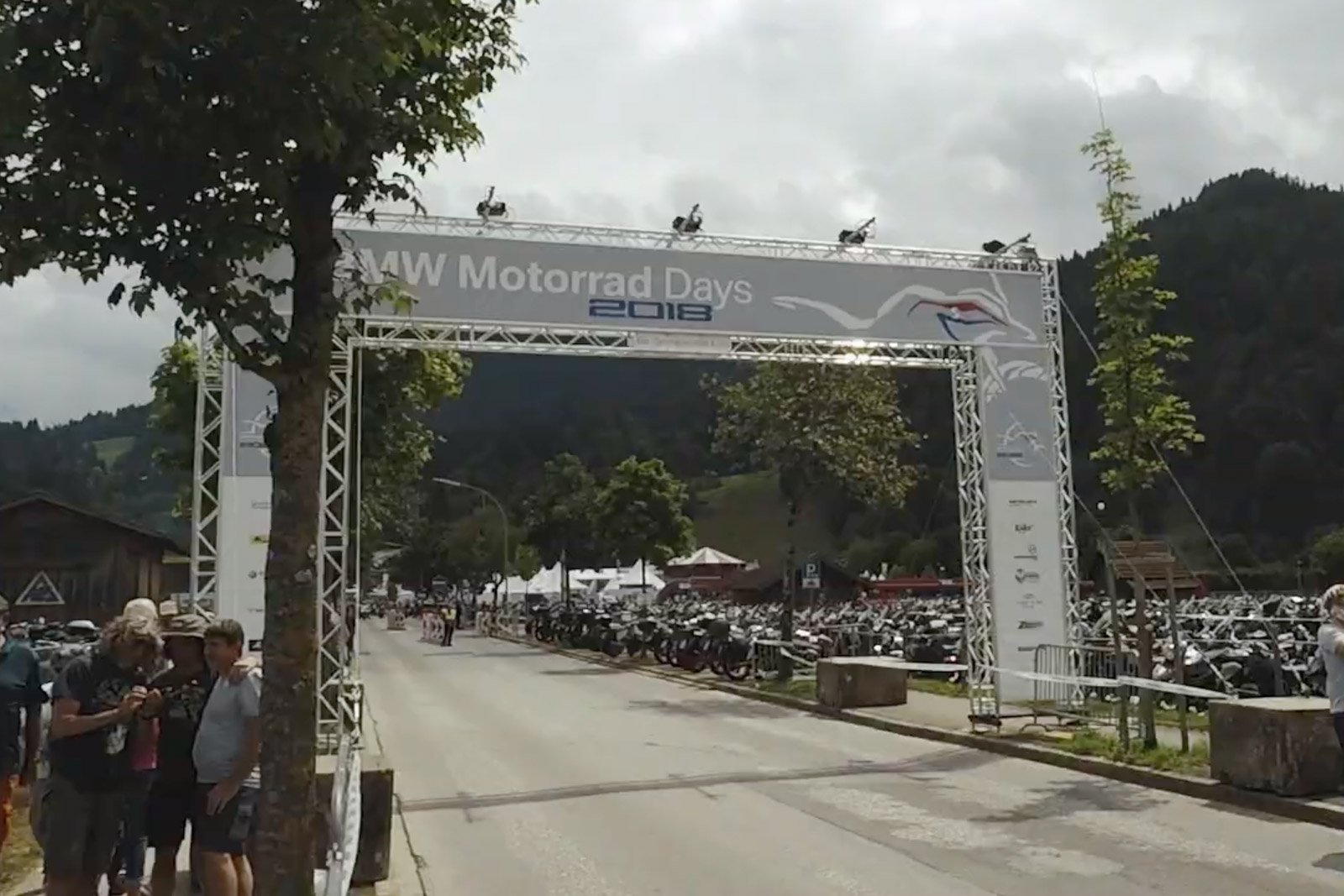 The ideal starting place for an Alps riding adventure is in Germany. Home of the largest BMW Motorrad event in the world, the Motorrad offered by BMW is a MUST for fans of BMW adventure bikes, so we've aligned our Alps Moto
Explorer tour each year so that it coincides with this event. The party atmosphere is full of fun and new experiences and is a great introduction to the various motorcycle models currently on offer by BMW.
You'll have the opportunity to test drive a few models, meet with global BMW clubs and organizations, and visit the awe-inspiring BMW Museum and factory.
If big groups of people and the camaraderie of fellow riders and clubs don't really make you jump up and down from excitement, Germany STILL makes a great starting city for this tour.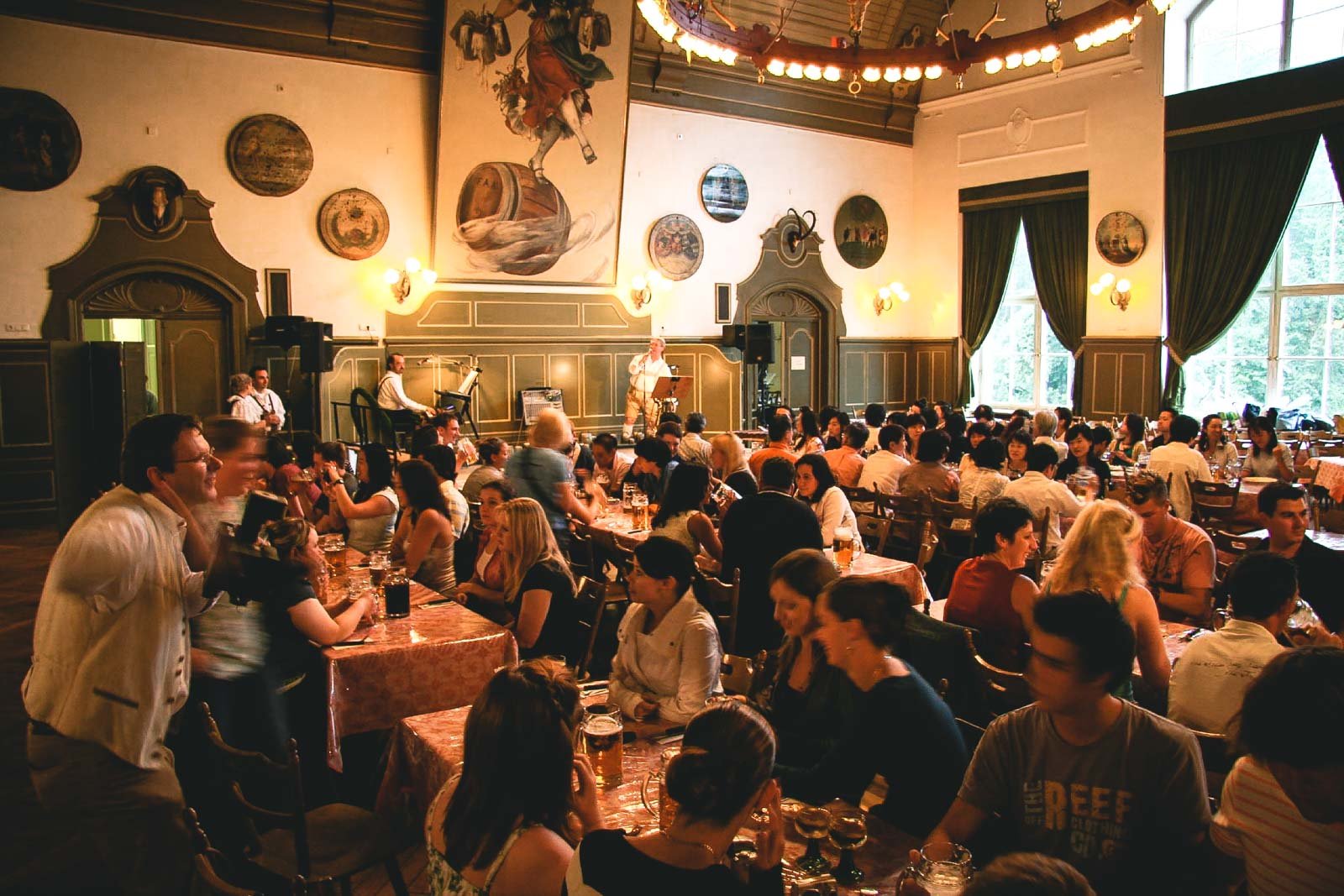 Munich`s beer halls (like the Hofbräuhaus, founded in 1589), the old town and Marienplatz square will enthrall the explorer in you. Remember to visit the neo-gothic town hall (Rathaus) while you're there!
Motorcycling Austria
From Germany, Austria is the obvious next stop. Here, your senses will be overwhelmed by the highest waterfalls in Europe, the Krimml Falls. The extraordinary and utterly breathtaking bird's eye from the "Top of Salzburg" just outside Zell am See (in the same park as the Krimml falls) is another bucket list item to tick off.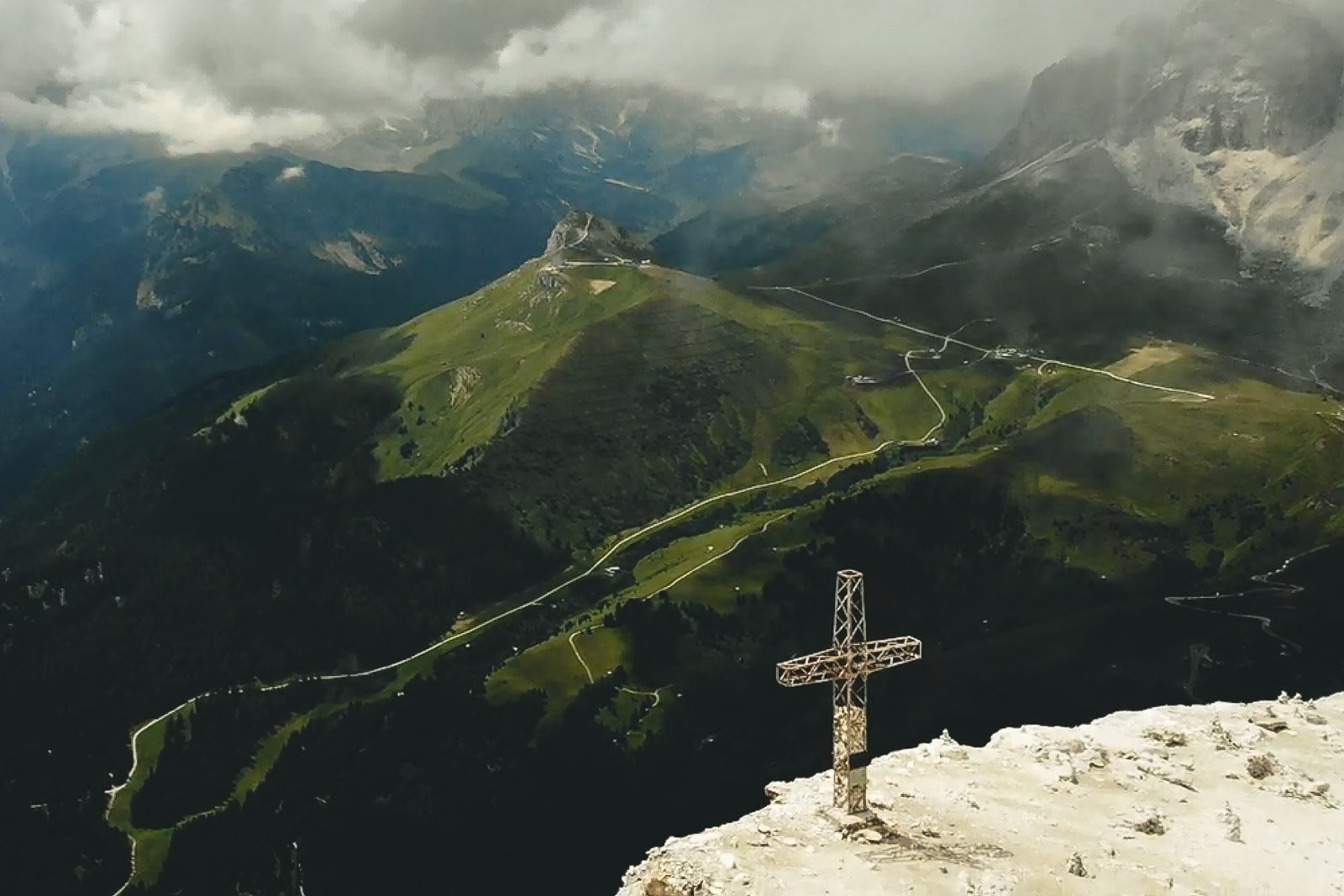 From here, witness the Eastern Alps, Limestone Alps, the Pinzgau mountains and the Hohe Tauern National park.
Speaking of the Hohe Tauern National Park, enjoy the 48 kilometers of winding alpine road running through it. On this road, the highest point is a staggering 8,215 feet above sea level - and the steady ascensions and elevations are sure to get you "high" (pun intended!). The last high point offers wondrous views of the Pasterze glacier.
Motorcycling Italy
From the country made famous by the popular 1960's film "Sound of Music", the roar of the exhaust hitting the roads of Italy will be music to your ears. Riding into Italy, follow the river Torrente and navigate a few tight curves and rock tunnels.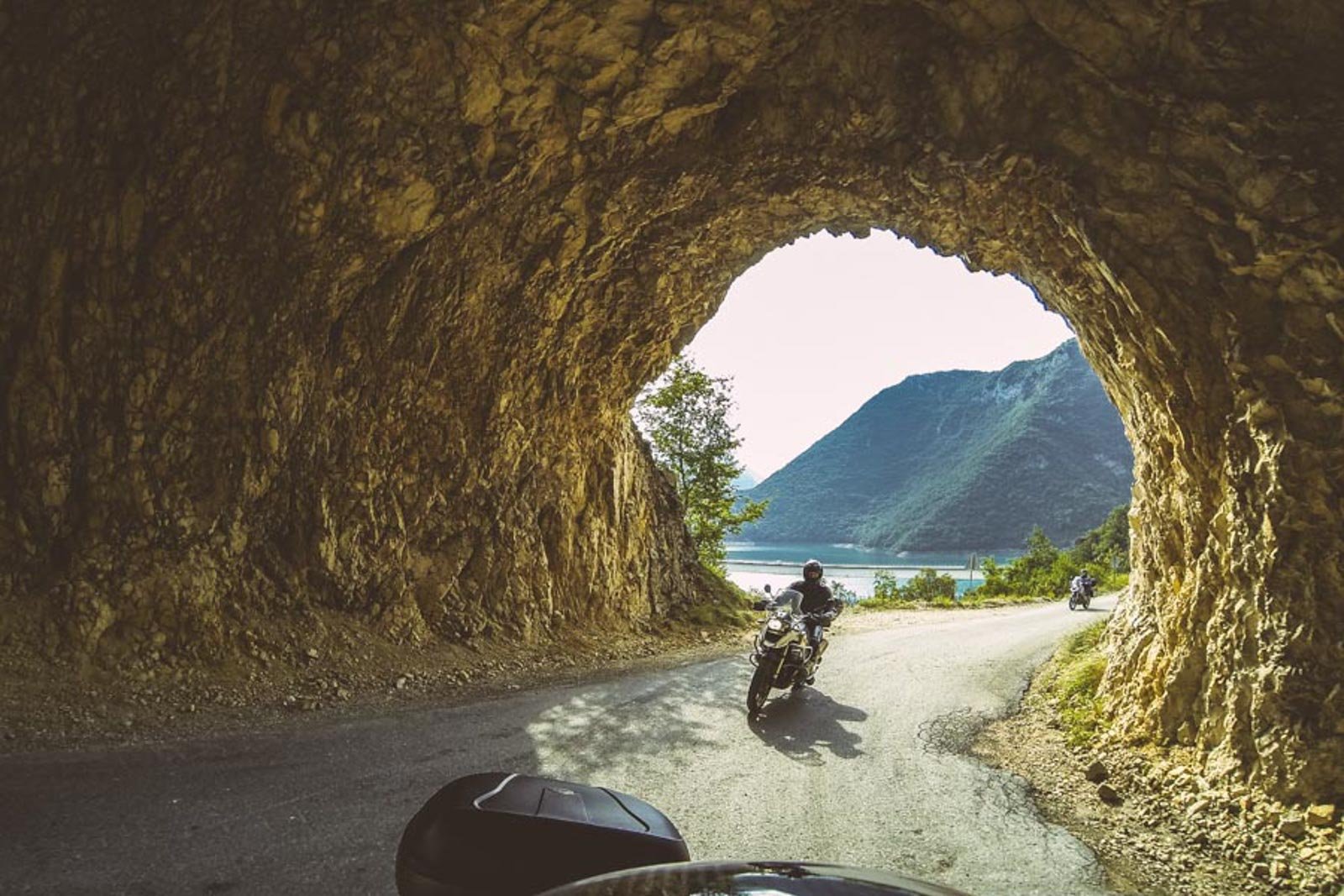 Ever heard the sound of an adventure bike in a tunnel? Be sure to up the revs, and be ready to grin from within as you do! Italy has some of the most spectacular mountain passes, and you will experience the best of them all, including the Passo Pennes pass, the Passo Giovo, and the Passo Rombo.
Motorcycle tours in Europe should be more than just a quick ride down some beautiful roads - and the opportunities abound for you to experience not only the landscapes but also the people and cuisines along the route.
Italian food is served all over the world, and we know that everyone's mum's spaghetti and meatballs recipe is the best - but hold that thought and tempt your taste buds with REAL Italian pasta.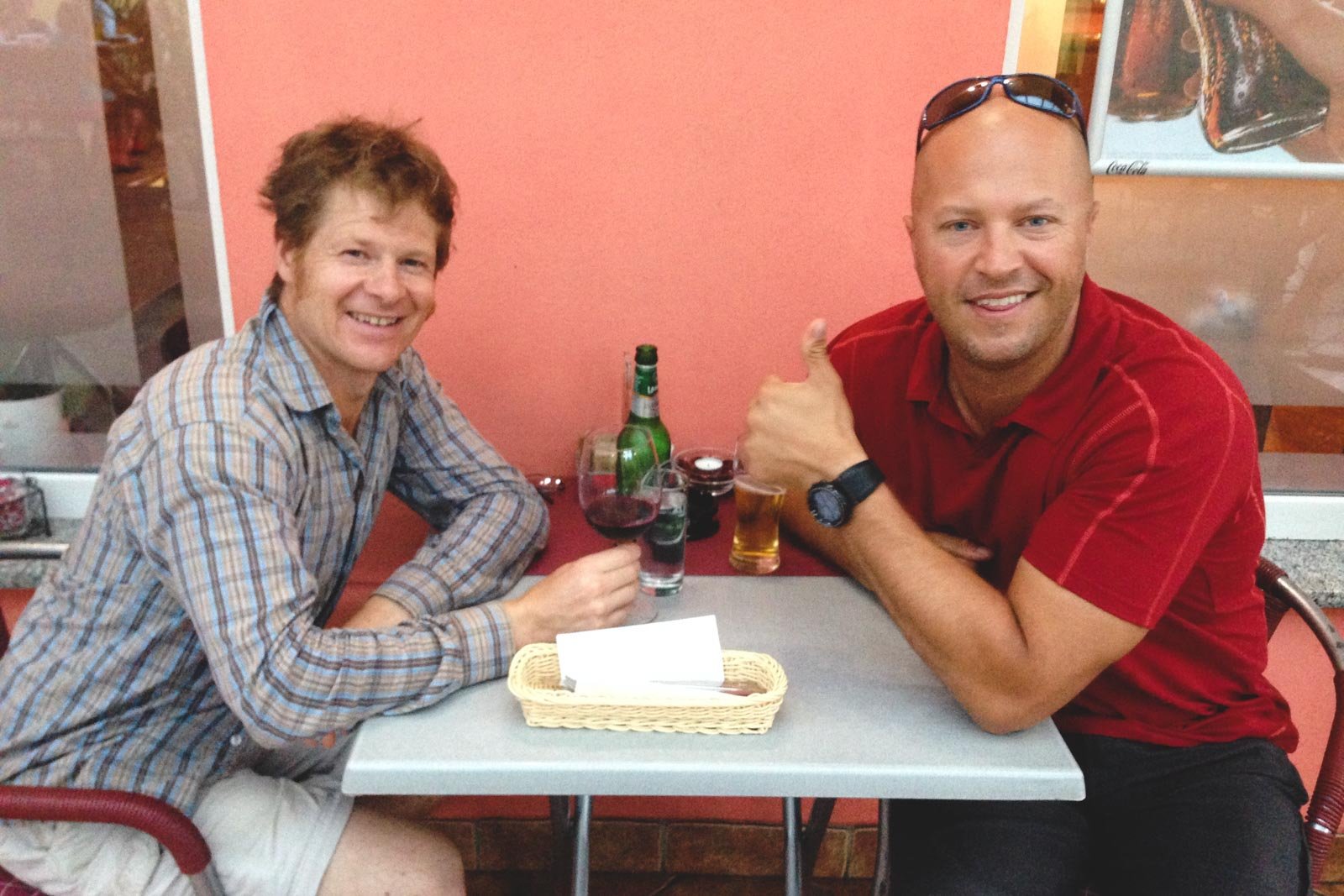 Italy is also famous for its wines and offers the opportunity to sample the fruit from some of the best vineyards in the world. Considering that this is all done while on a motorcycle trip. Lift 'em high boys, and make a toast to the good life!
The itinerary of any decent guided motorcycle tour in Europe includes what many people consider to be the motorcyclist's ultimate pilgrimage: riding what Top Gear rated the "greatest driving road in the world", the Passo Stelvio.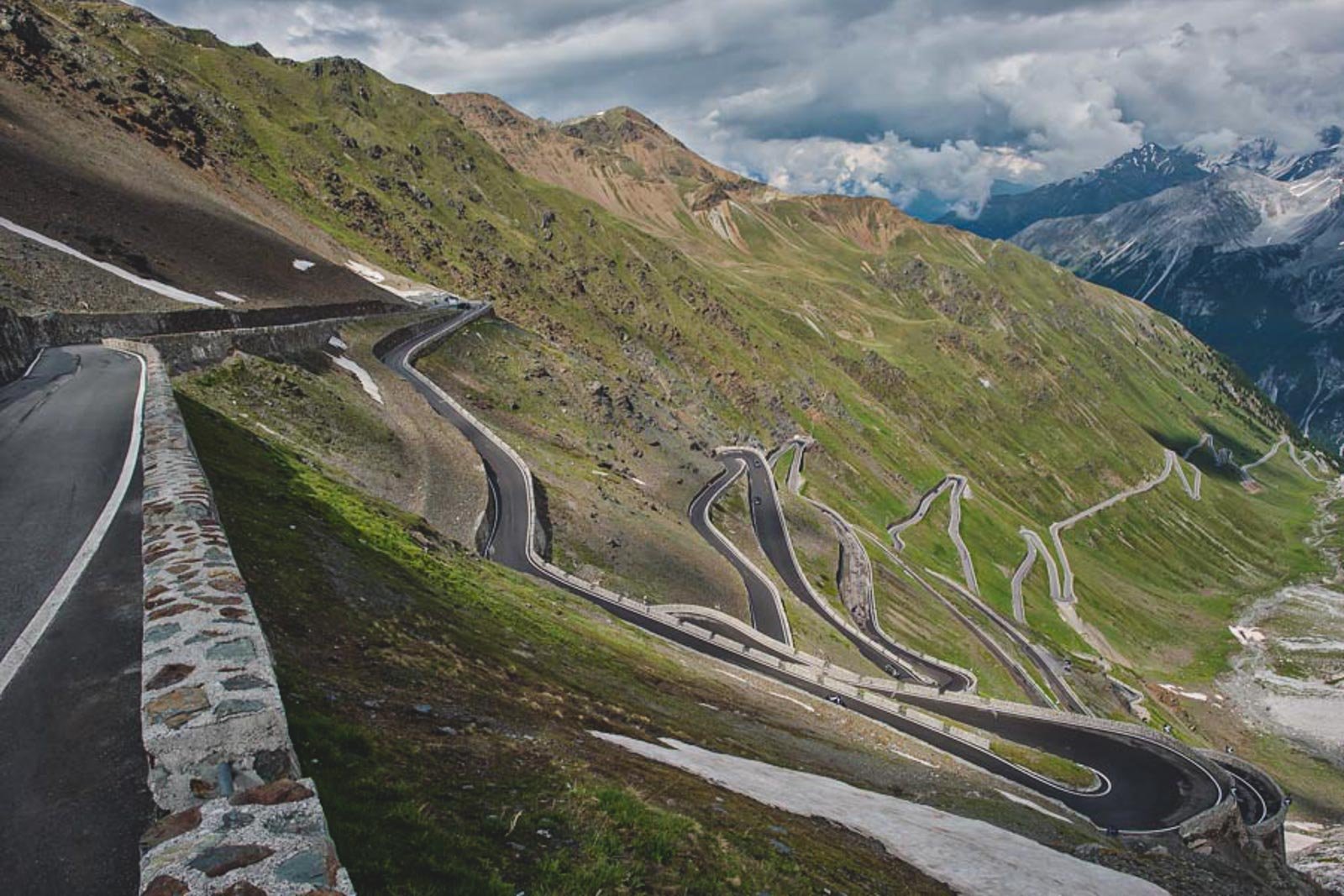 These are narrow roads with very little traffic, and navigating the switchbacks will bring you to the quaint Passo Gavia and later, Lake of Como. Along the way, expect to see seemingly endless breathtaking views, and enjoy many great photo opportunities.
Motorcycling France
For the next riding day, take the scenic route to France. Entering France via the French Alps sets the stage for phenomenal riding conditions. Upon arrival in Briancon, do as the French do: Enjoy the finest cuisines which include perfectly aged cheese and a selection of great French wines.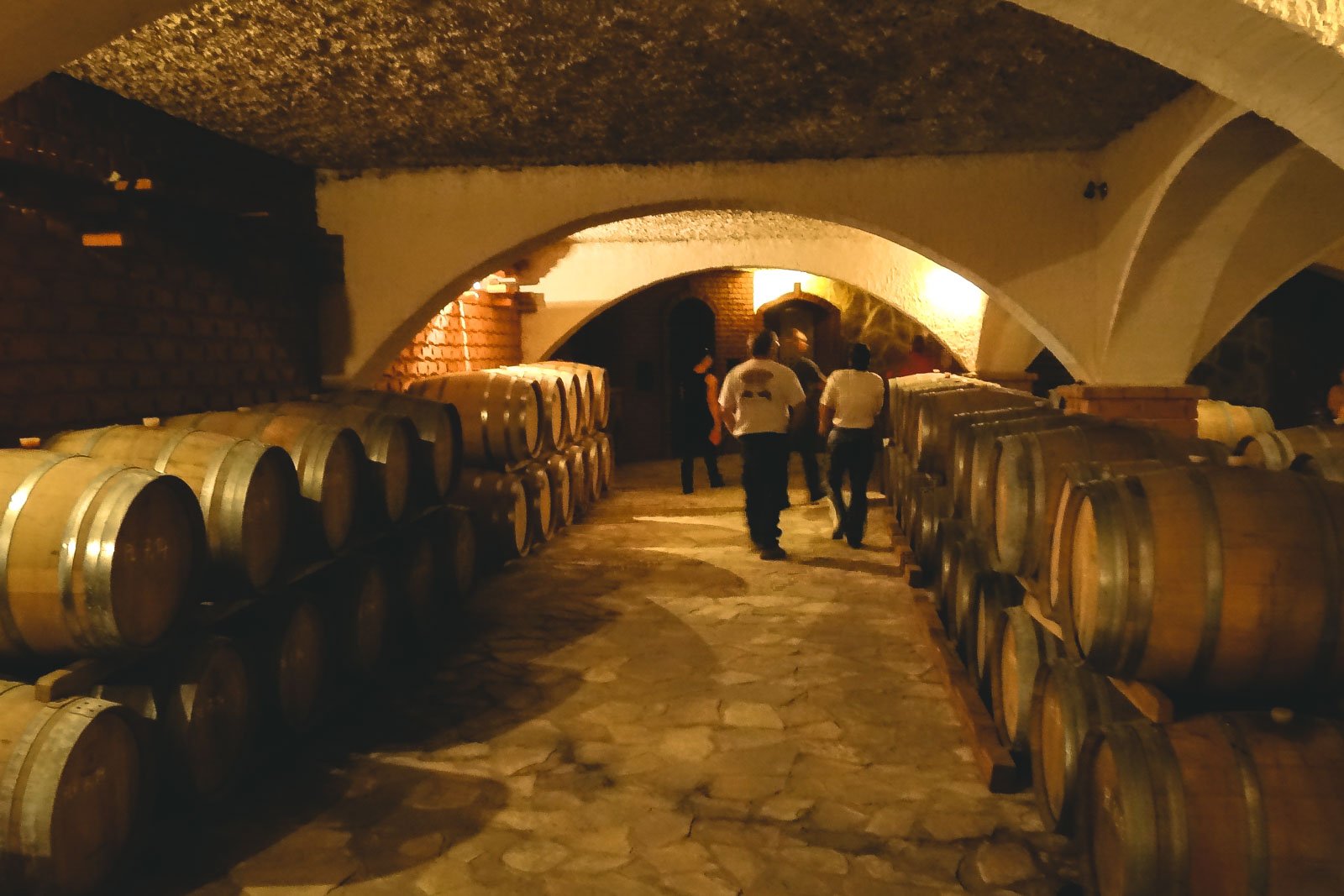 While you're in the highest city in France, enjoy a day off the bike merely exploring the nearby high mountain passes or the historical Fort des Tetes which was built in the 1720s and occupied by the French army until 1940.
Motorcycling Switzerland
Switzerland is next on the agenda, cruising the high mountain passes of Col du Lautaret and Col du Galibier, passing through to Italy by way of the incredible Petit Saint Bernard Pass.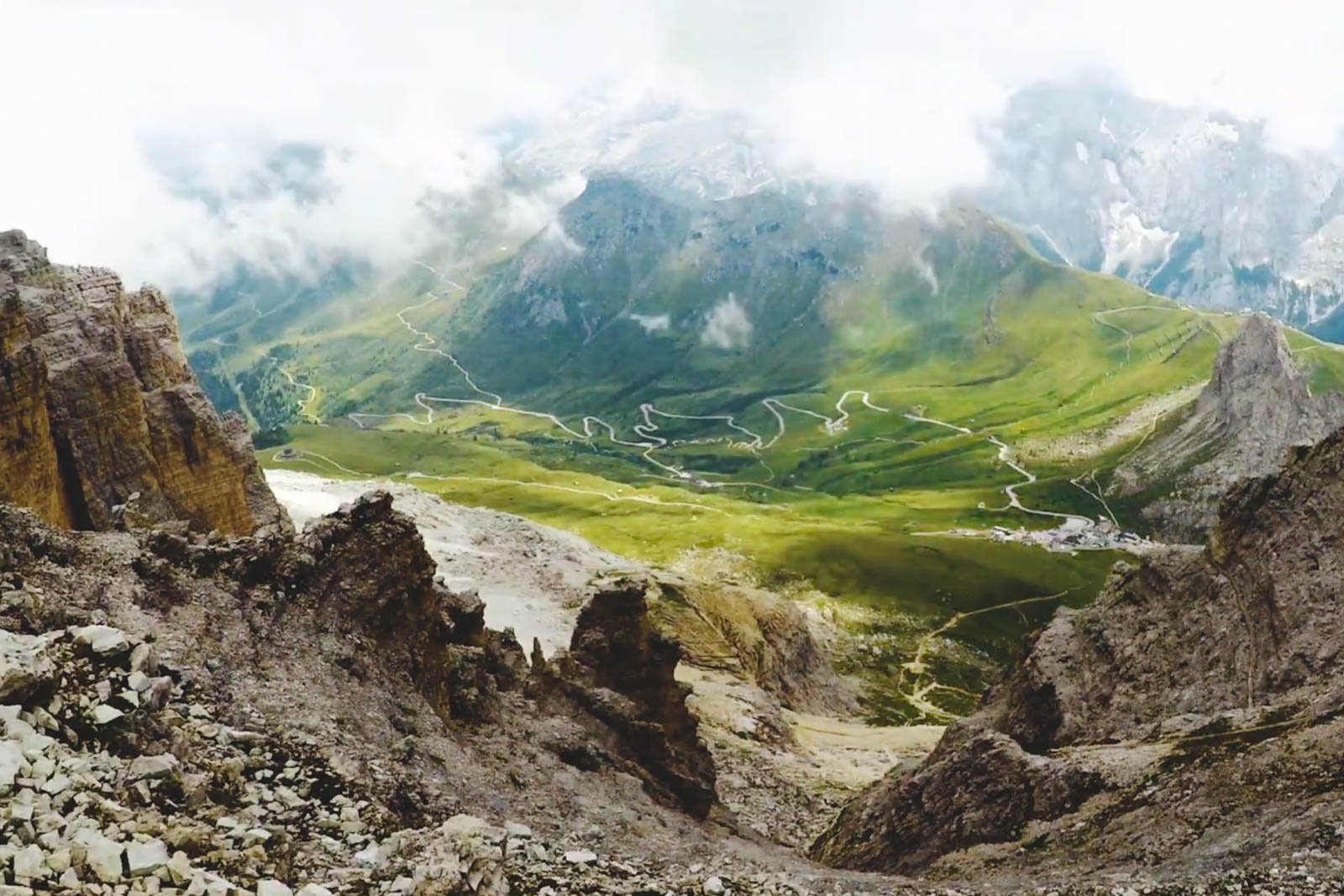 At the summit, the road passes a stone circle measuring 71 meters in diameter believed to date back to the stone age. Back to your roots and one with nature, coast down winding roads to the charming Aosta Valley.
The region's countryside is dotted with medieval castles and old fortresses, and the ride is a pleasurable hop-over to the border of Switzerland.
Motorcycle tours in Europe have become popular because not only are the small windy roads optimal for having a bit of fun but we can do that all while enjoying some of the best views, food and drink in the world. Switzerland will offer many of these opportunities, and just after the border, you'll find it hard to shoot the sh%* when you're digging into creamy cheese fondue with newfound friends.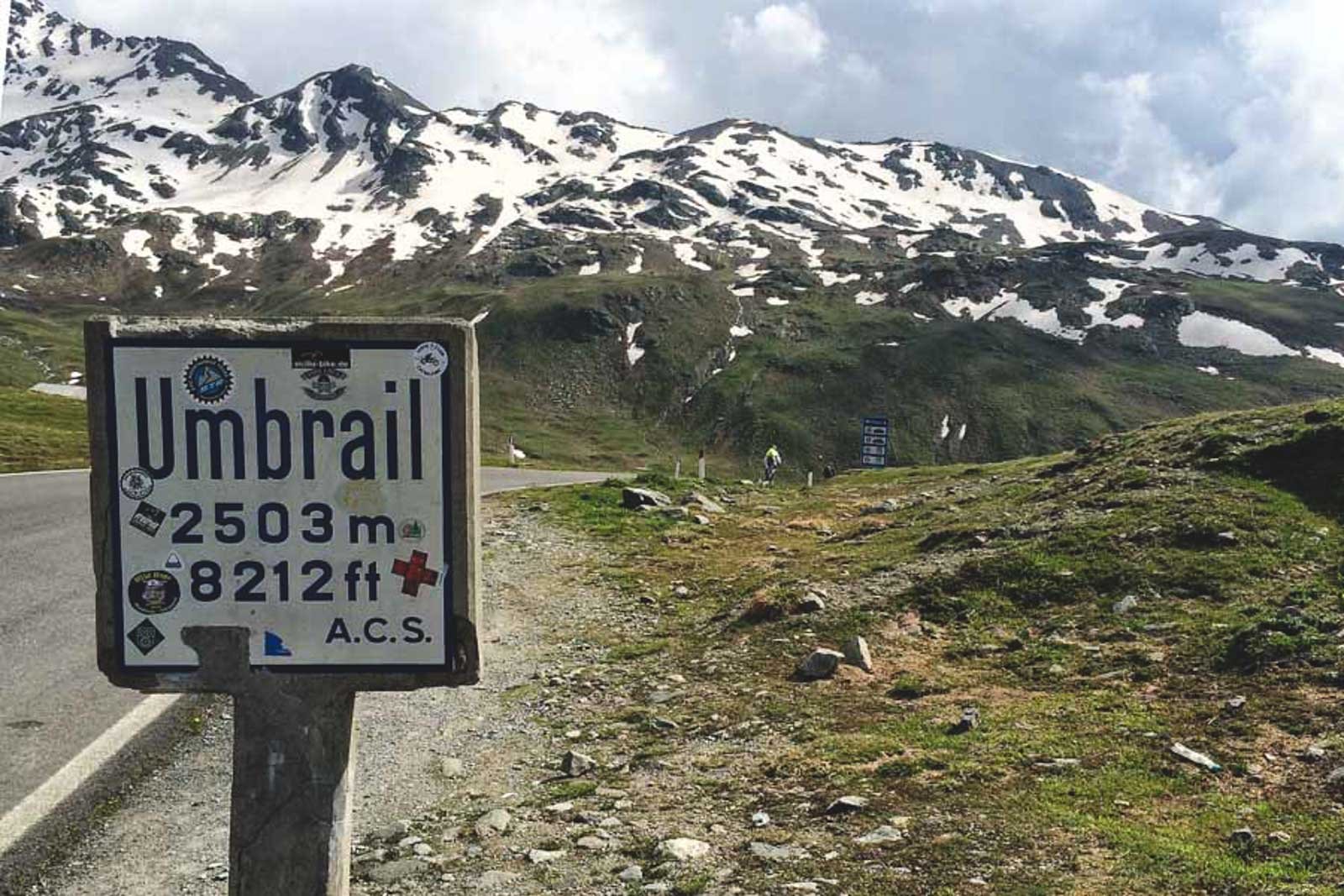 Motorcycling Europe involves a series of high-altitude conquests, such as riding through both Nufenenpass and St. Gotthard pass before getting the chance to explore the surrounding Swiss Alpine roads.
With the liberty to go where you want on the rest days of a guided motorcycle tour in Europe, the nearby Furka Pass, the Grimsel Pass, and the Susten mountain pass make for an amazing bonus to your adventure.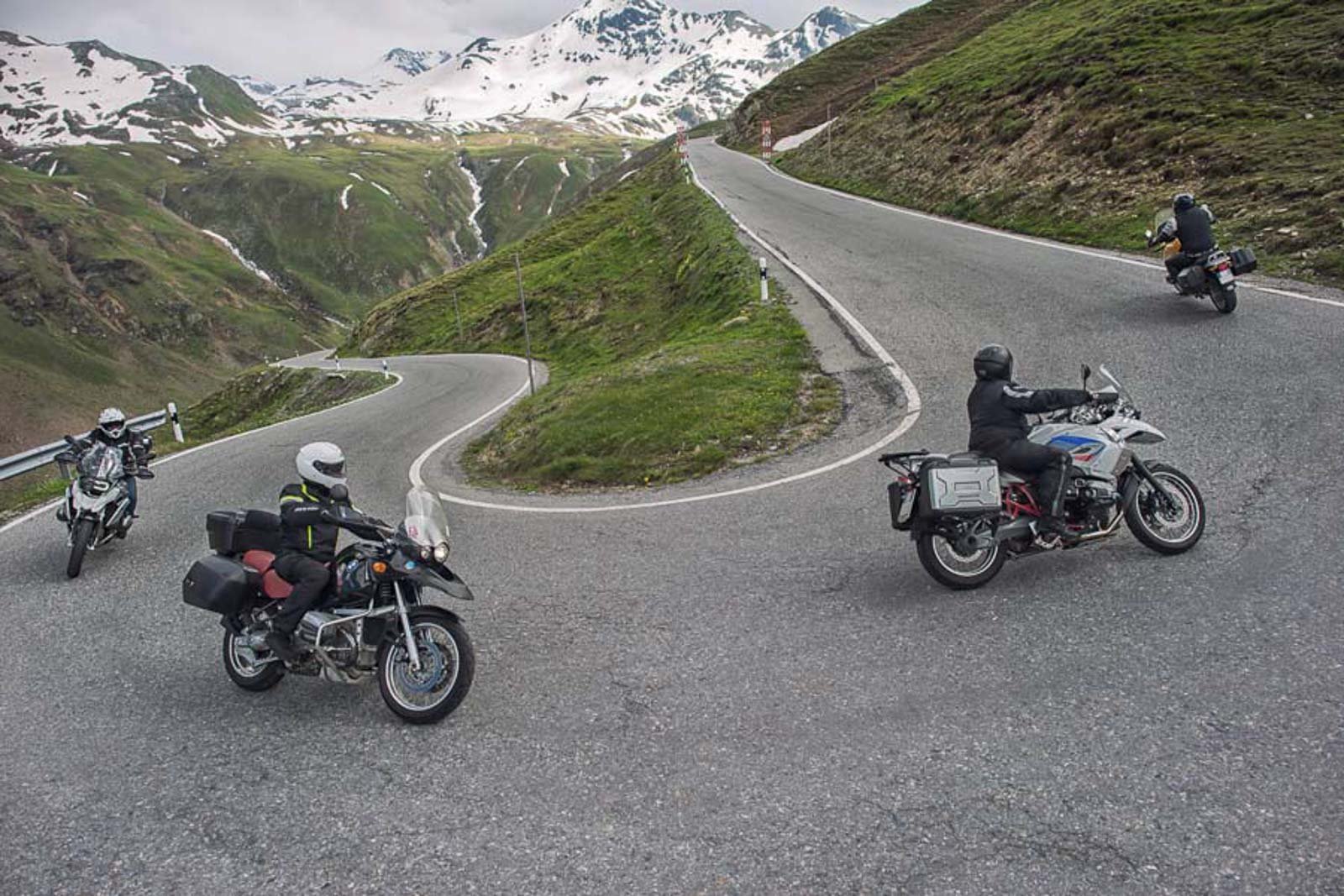 A return to Italy not by the comfortable low road, but by the exciting and less commercialized high mountain passes will get you close to St. Moritz, one of Switzerland's oldest and most prestigious ski resorts on the map, followed by the Bernina pass which loops back into Italy.
Motorcycling Liechtenstein to Germany's 'Autobahn'
Don't get too comfortable in Italy though - after breakfast, embark for a lunch appointment in Vaduz, the capital city of Liechtenstein.
That makes for breakfast in Italy, lunch in Liechtenstein, and supper in Austria all in one day! After Lichtenstein, onwards to Austria and the famed Silvretta Strasse.
The Silvretta Strasse has been named by Ultimate Drivers as one of the "Top 10 Roads in the world" for its road surface, conditions, and ultimate scenery… the perfect way to exit the Alps!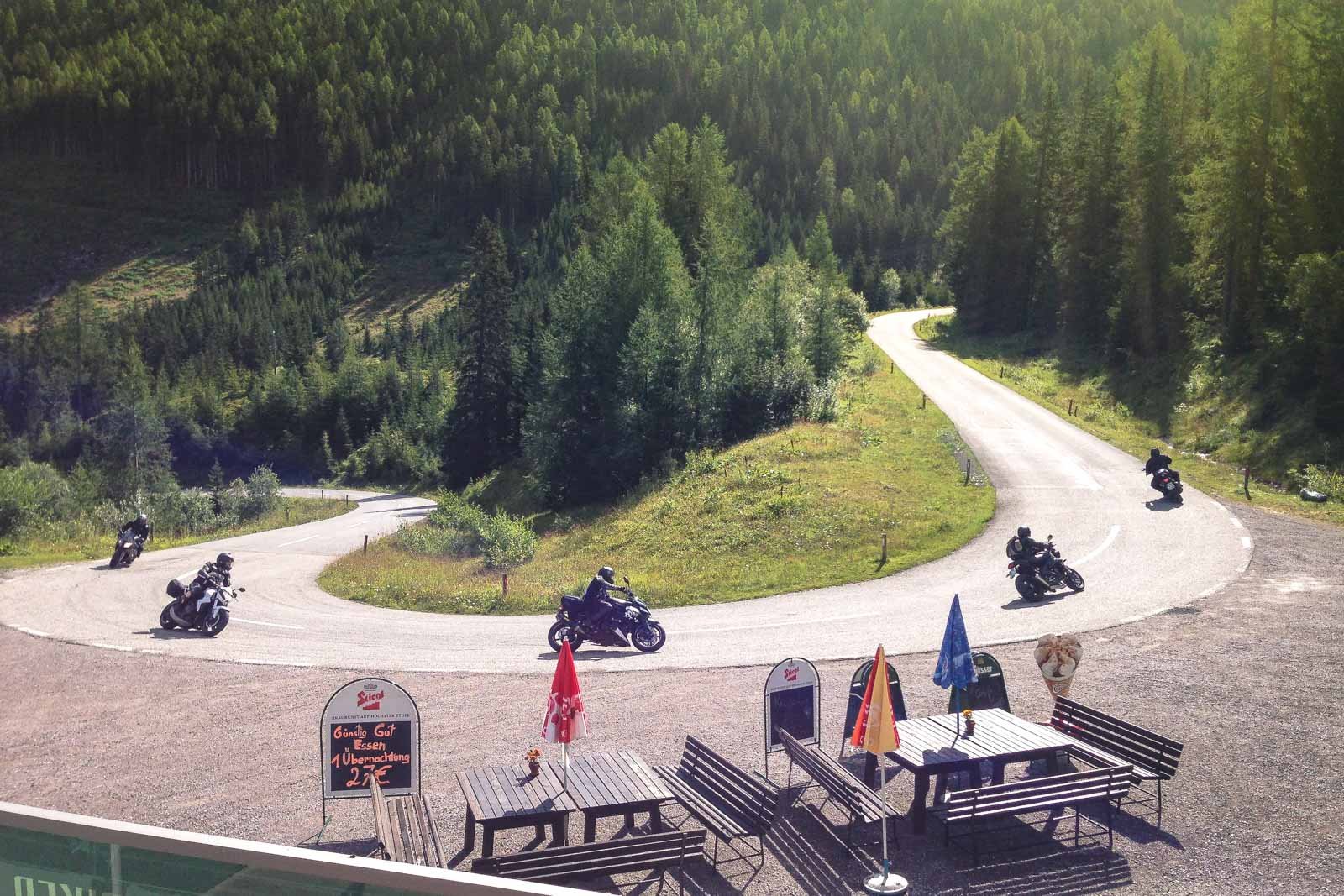 The final ride contains another one of those bucket list opportunities: the chance to race down the German 'Autobahn', one of the world's only public road systems without a listed speed limit, before entering Munich.
In Munich, conclude your fairytale story with a meander around the Neuschwanstein Castle, also known as 'the castle that inspired Walt Disney's 'Cinderella Castle' before you head back to reality.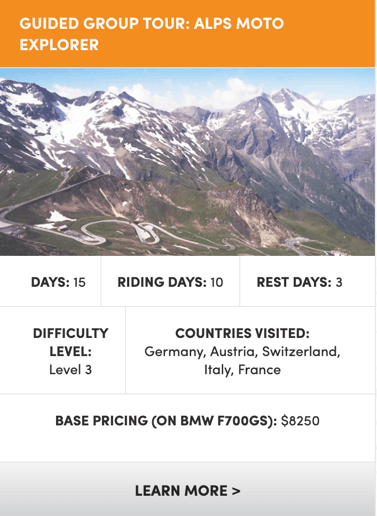 Motorcycling Europe: Riding through the Balkans
The Balkans is a geographic area in southeastern Europe, and going on a guided motorcycle trip in Europe that is routed through the Balkans will include Croatia, Bosnia and Herzegovina and Montenegro.
The rich cultural history, breathtaking panoramas and the diverse cultures of the people along the route leave us inspired and in awe of the beautiful experience that is traveling our world.
Motorcycling Croatia
Starting in Croatia, explore the town and its cultural and architectural gems. The many English-speaking Croatian people are friendly and outgoing, and of course, there's camaraderie to be enjoyed within the group on this adventure.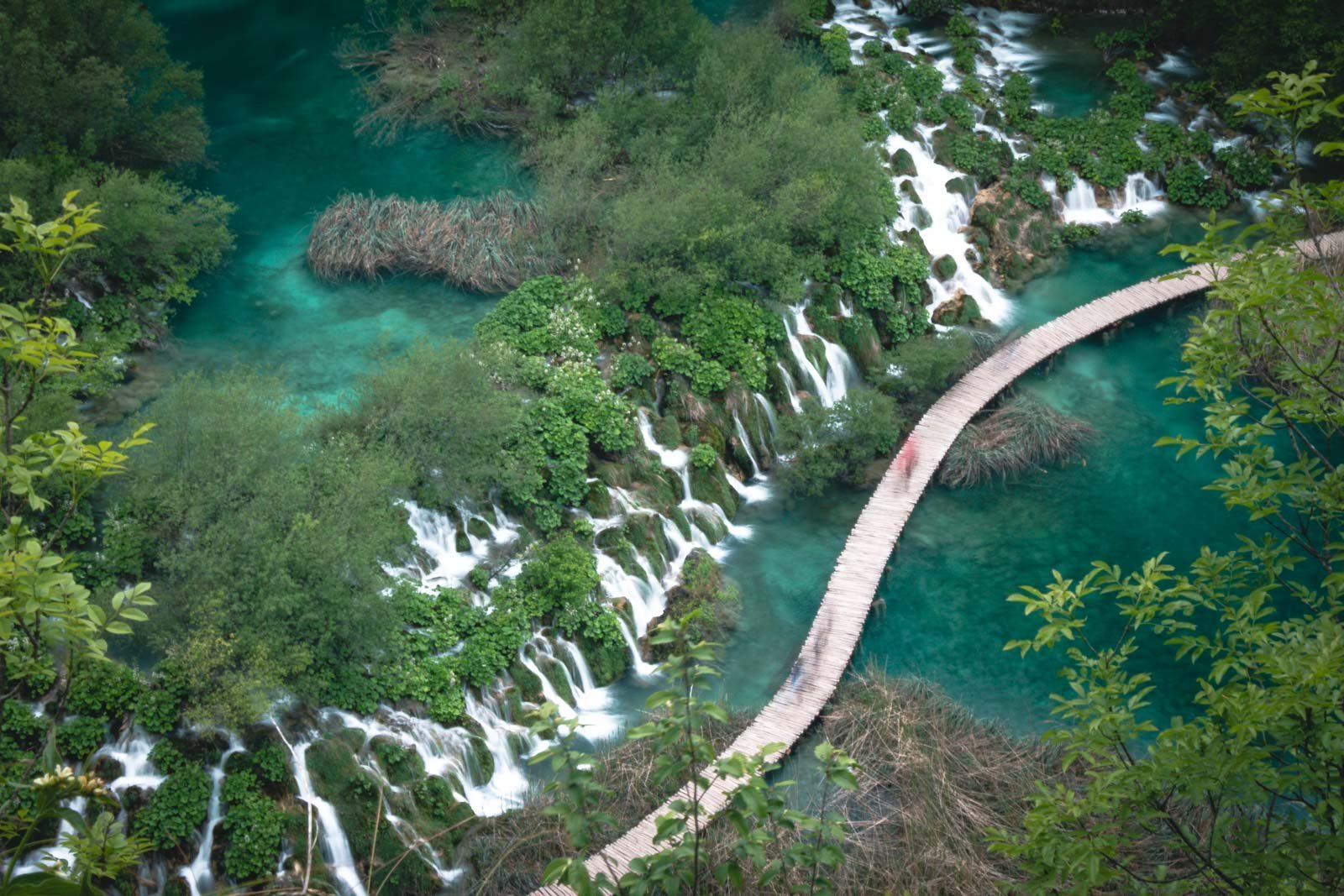 Don't settle in for too long though, as the ride begins by visiting UNESCO world heritage site, the Plitvice National Park. Known for its chain of sixteen terraced lakes and numerous waterfalls, this experience reminds us to switch into vacation mode. Soak in the tranquillity, and let your soul enjoy a moment of being one with nature.
Motorcycling Bosnia & Herzegovina
Next on the list is Bosnia, where the assassination of Archduke Franz Ferdinand ignited World War 1. Roadside rest and lunch spots are plentiful, and riding into Sarajevo, with its rich history and old-world architecture serving as the capital city of Bosnia & Herzegovina, makes us feel like we're stepping back in time.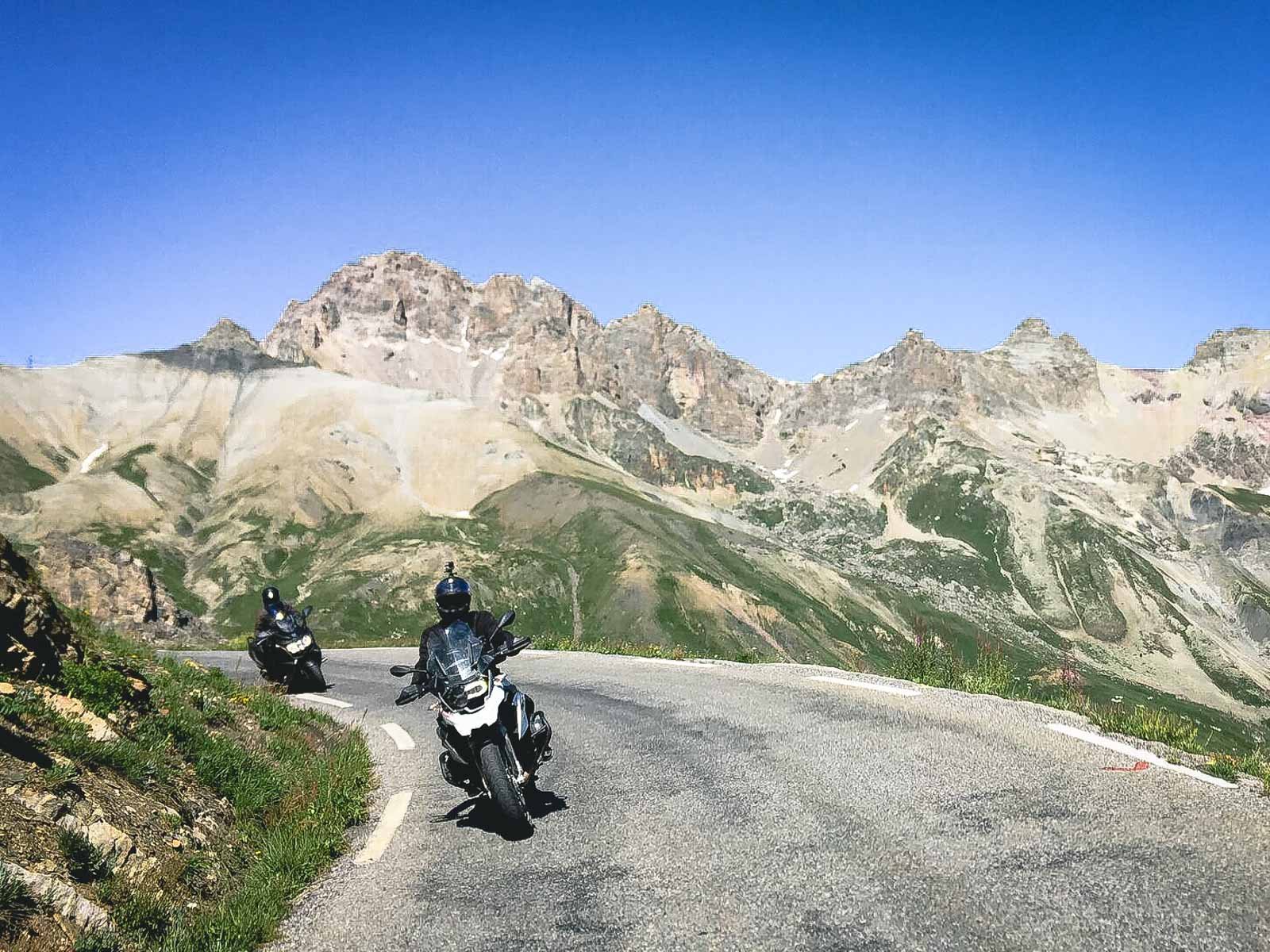 After being torn apart by civil war in the 1990s, the Sarajevo of today has made a remarkable recovery. In this city, which is known as the cultural museum of the Balkans, a walking city tour is a great idea.
Exploring on your own is easy enough, and you're bound to pass a few mosques, cathedrals and bridges before inevitably landing up at the town square for samples of delicious local cuisine (like our personal favorite, Cevapi) on offer there.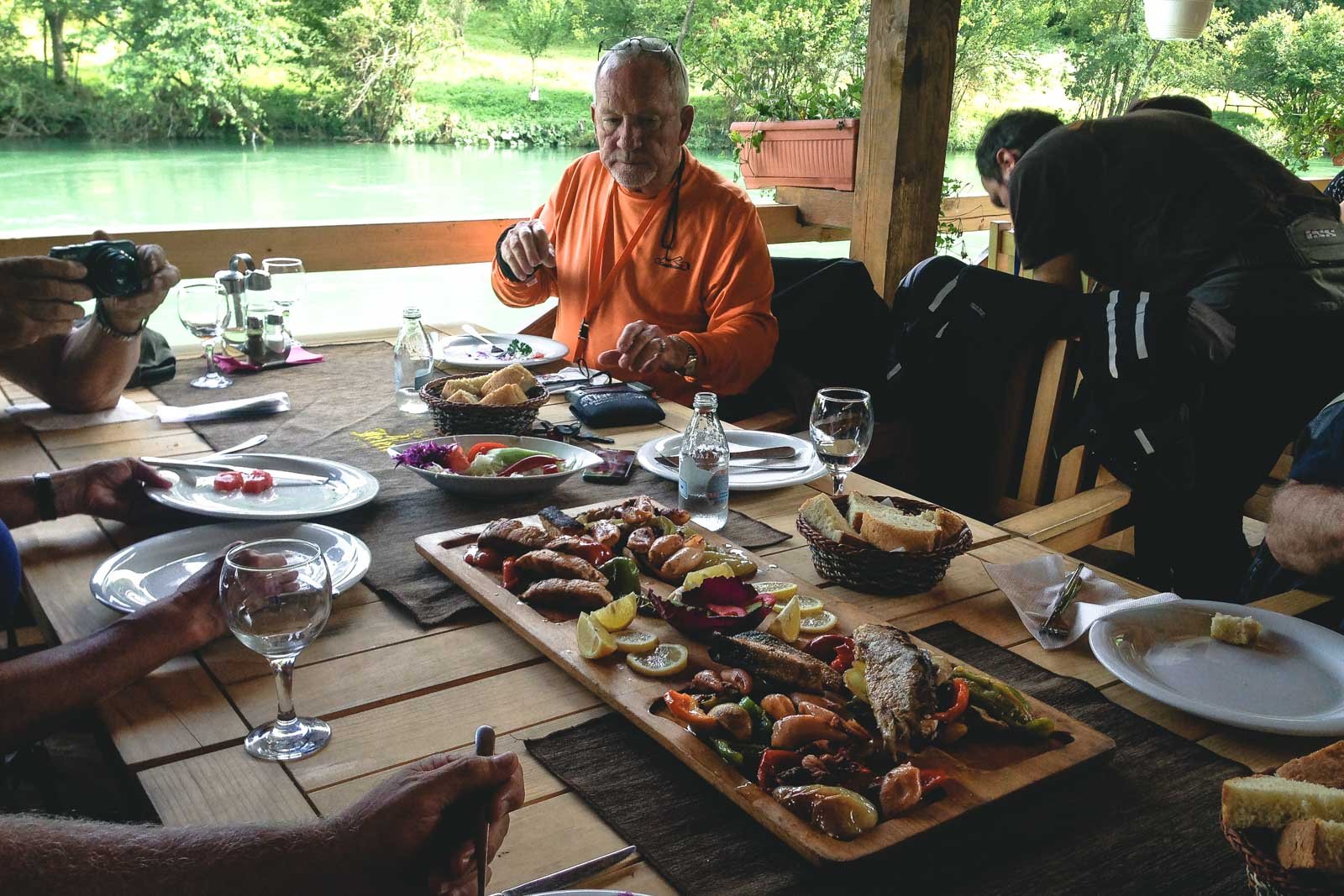 Many motorcycle tours in Europe are focussed on riding as far as possible in as short a time possible - but there's plenty of riding to scratch such itches, and it would be an injustice leaving the area of Bosnia and Herzegovina too soon.
This incredible riding and cultural masterpiece has so much on offer, including the next stage of riding through the primeval forest of Perucica and the Sutjeska National Park. This mountainous area rich in fauna and flora will offer even more spectacular photo opportunities.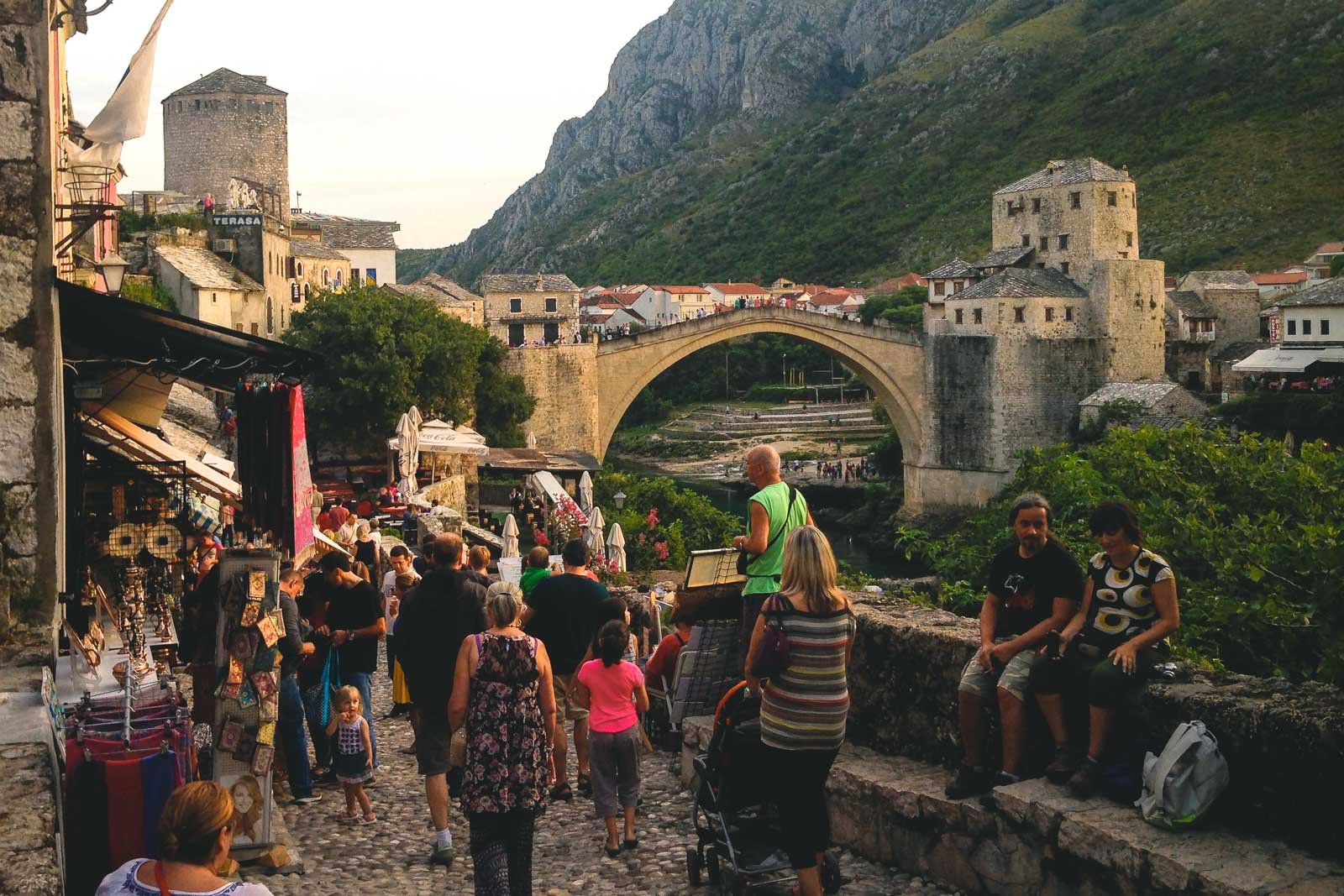 Time off the bike enjoying the views and experiences helps riders remember that there's some truth in the adage suggesting that 'the journey is more important than the destination.' Walk the streets of Mostar, watch daredevils jumping from the "Old Bridge" in the city center and have a look at the charming town of Jablanica situated on the river Neretva.
Motorcycling Montenegro
The next highlight of a guided motorcycle tour in the Balkans is the city of Podgorica where a centuries-old clock tower built by the Turks dominates the town center. Instead of flicking your wrist to check the time while in vacation mode, flick the throttle straight on to the Biogradska Gora National Park and the Moraca Canyon.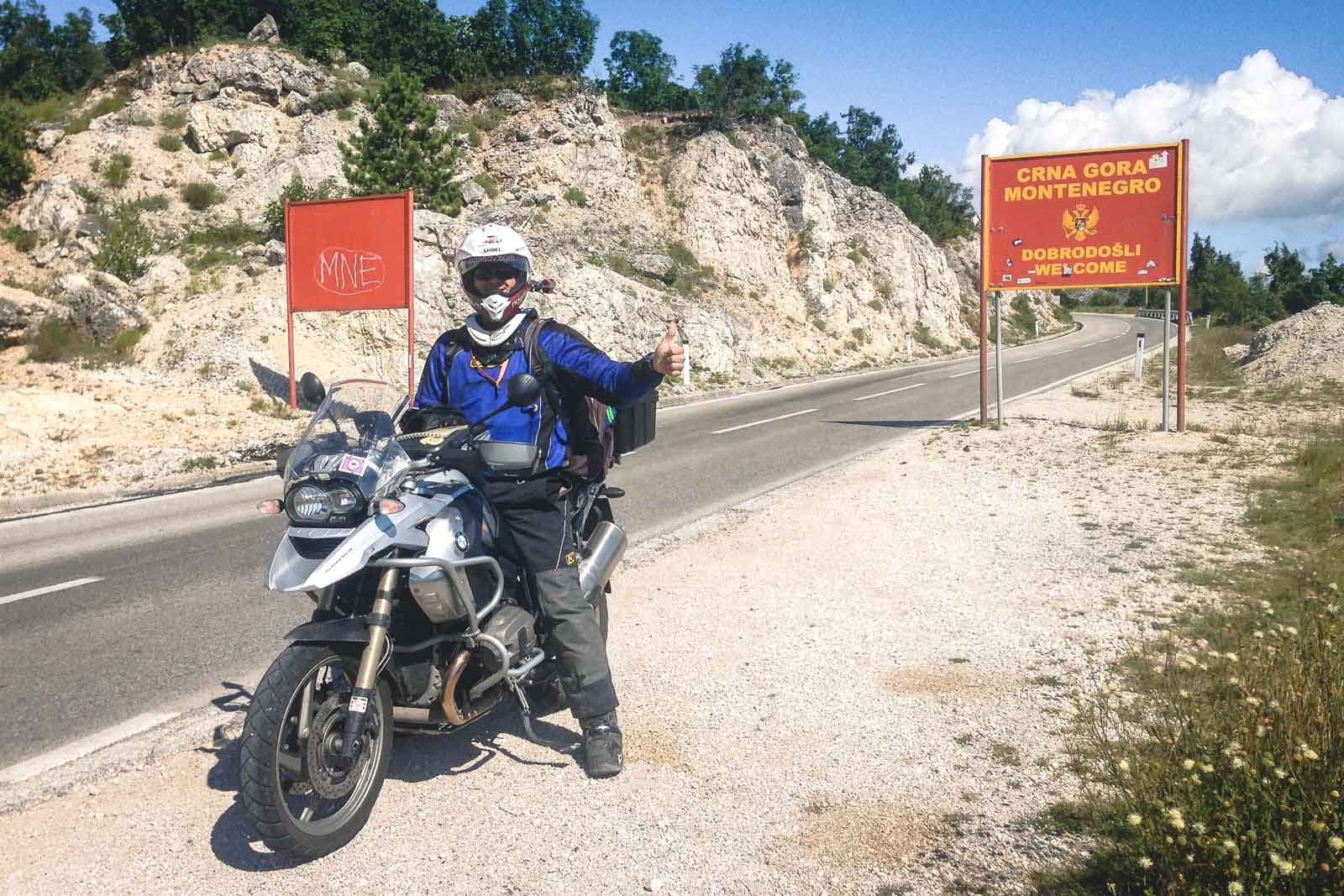 The meandering river flowing at the bottom of this Canyon with its turquoise colors and towering cliffs simply takes our breath away. You'll appreciate being one of very few travelers to witness this picture-perfect scene, far from traffic with peace and joy in your heart.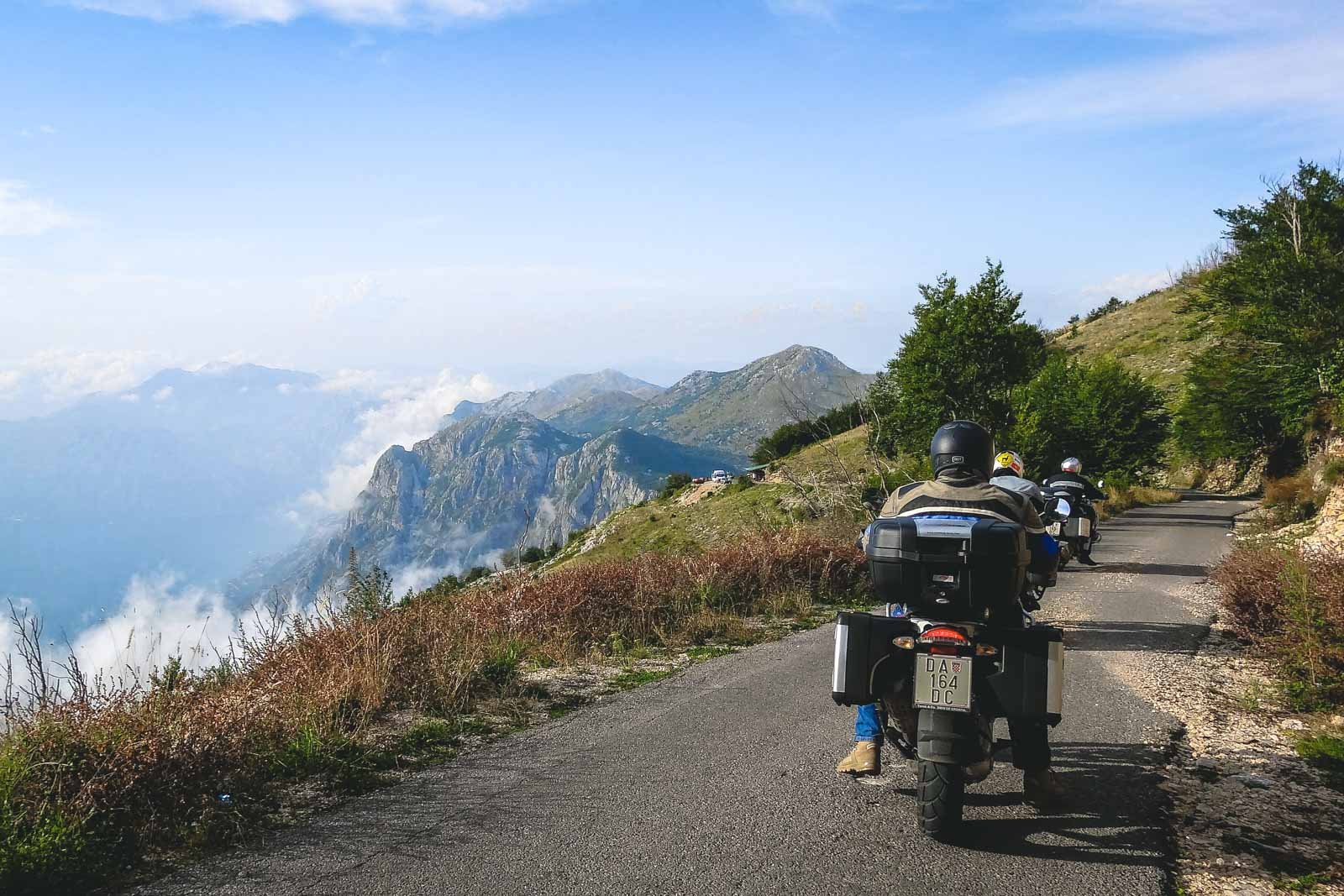 From here, discover another body of flowing water and the Adriatic coastline, where a traditional seafood dinner in such an amazing atmosphere makes for another unforgettable life experience.
Head Back to Motorcycle Croatia Some More
Having passed the mid-way mark on this guided motorcycle tour in Europe's Balkan region, the next stop is Dubrovnik in Croatia. Reached via narrow roads with twists and turns perfect for motorcycling, many spectacular views of the Adriatic Sea and the Gulf of Boka will present themselves on the ride down to sea level. From the city's center, views of the Lovcen Mountain and its sharp peaks are particularly impressive.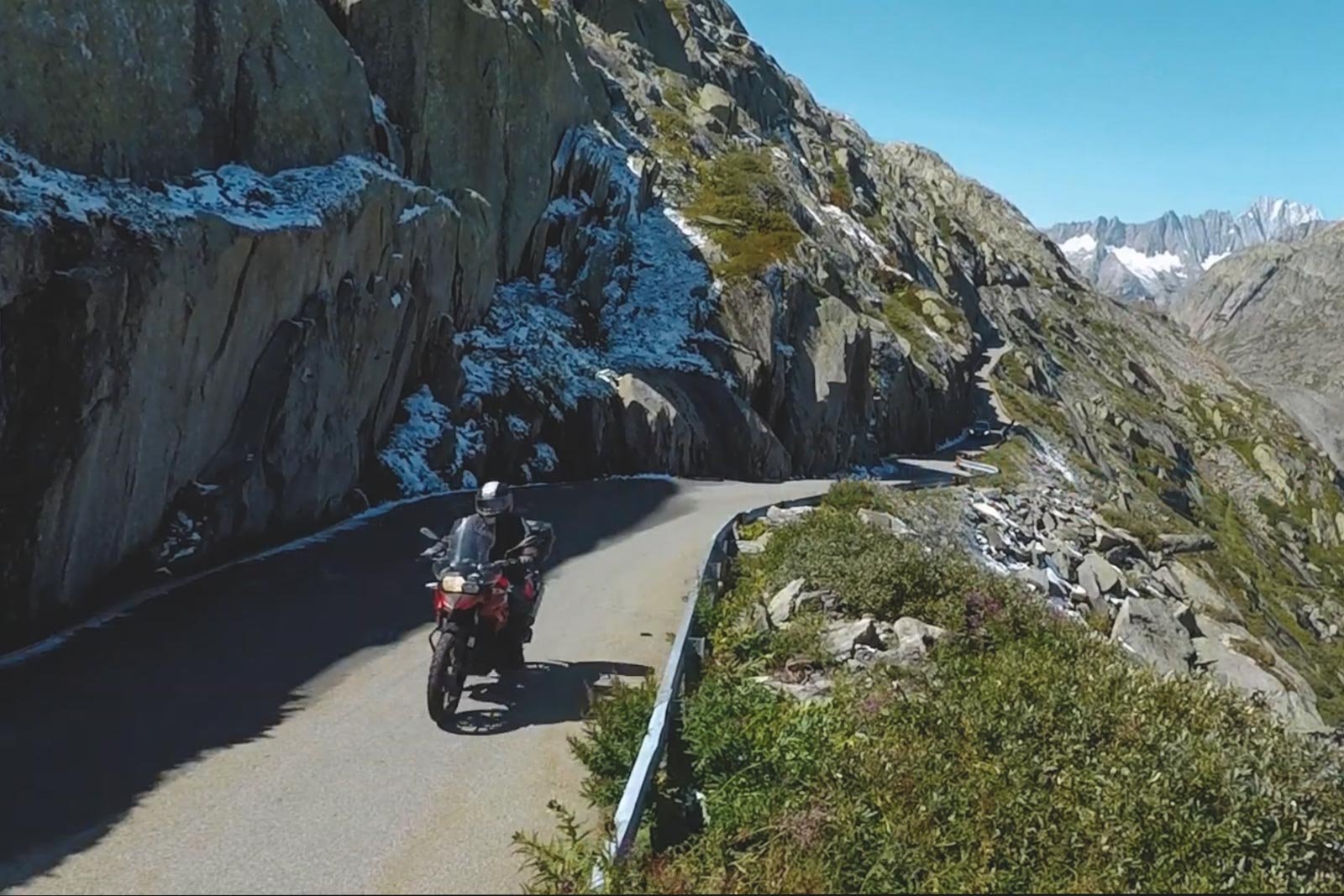 After the adrenaline rush of the ride into Dubrovnic, a day off the bikes is appropriate for some site seeing around this historical masterpiece of a city. Dubrovnic was built around a fortress, and like many towns along the Adriatic Coast, it offers many touristy opportunities like taking a kayak trip on the sea, going out on a motorized boat, or just spending leisurely time in the many shops and restaurants dotting its limestone-paved streets.
Fans of the series "Game of Thrones" will recognize much of the setting, as many episodes were filmed in Dubrovnik.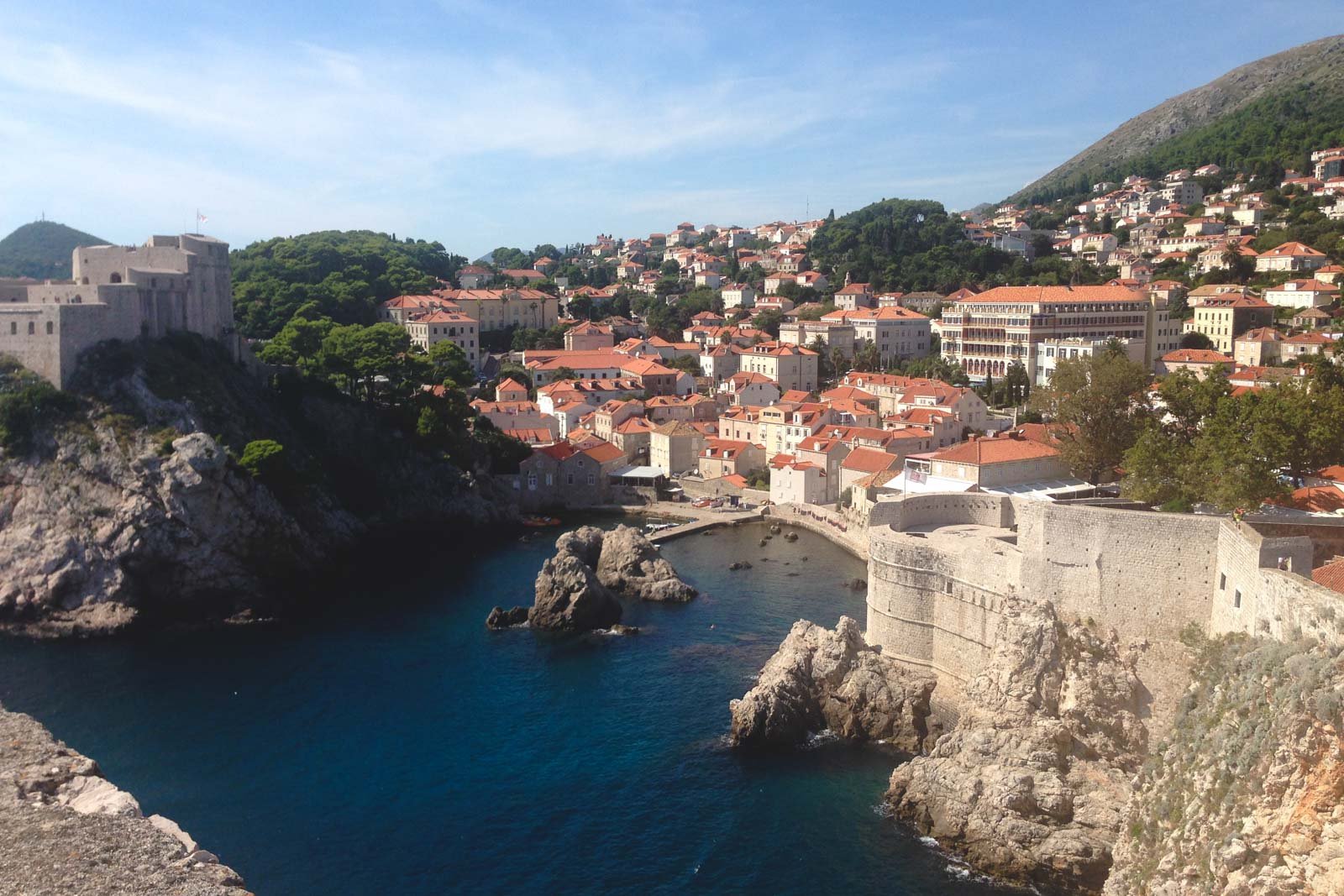 Riding out the next day takes us past Mali Ston, the longest defensive wall still standing in Europe. On this easy cruise along the Adriatic coast, enjoy distant views of the Biokoco Mountain range, and many Adriatic islands. If the weather is clear, it's even possible to squint and see Monte Gargano, located in Italy across the Adriatic sea!
Motorcycling Hvar to Zagreb
The next destination is beautiful Hvar Island, another UNESCO World Heritage Site.
The Hvar island life is another drawcard of a motorcycle tour in the Balkans. Having arrived by ferry, count on experiencing the best weather on offer in the region, and typical island-style local cuisine. In the company of the ever-friendly Croatian people, the opportunity to enjoy their hospitable local enterprises - from boat tours or sipping cocktails on the beach, to buying local products while meandering the town center all await you.
From Hvar, we're back in the saddle on the way to the city of Split, also along the Adriatic coastline. The coastal road will take you through Trogir and Sibenik, with its buildings dating back to the 14th century. Enjoy a quick adrenaline fix by going for a bungee jump off the 40 metres high Sibenik bridge.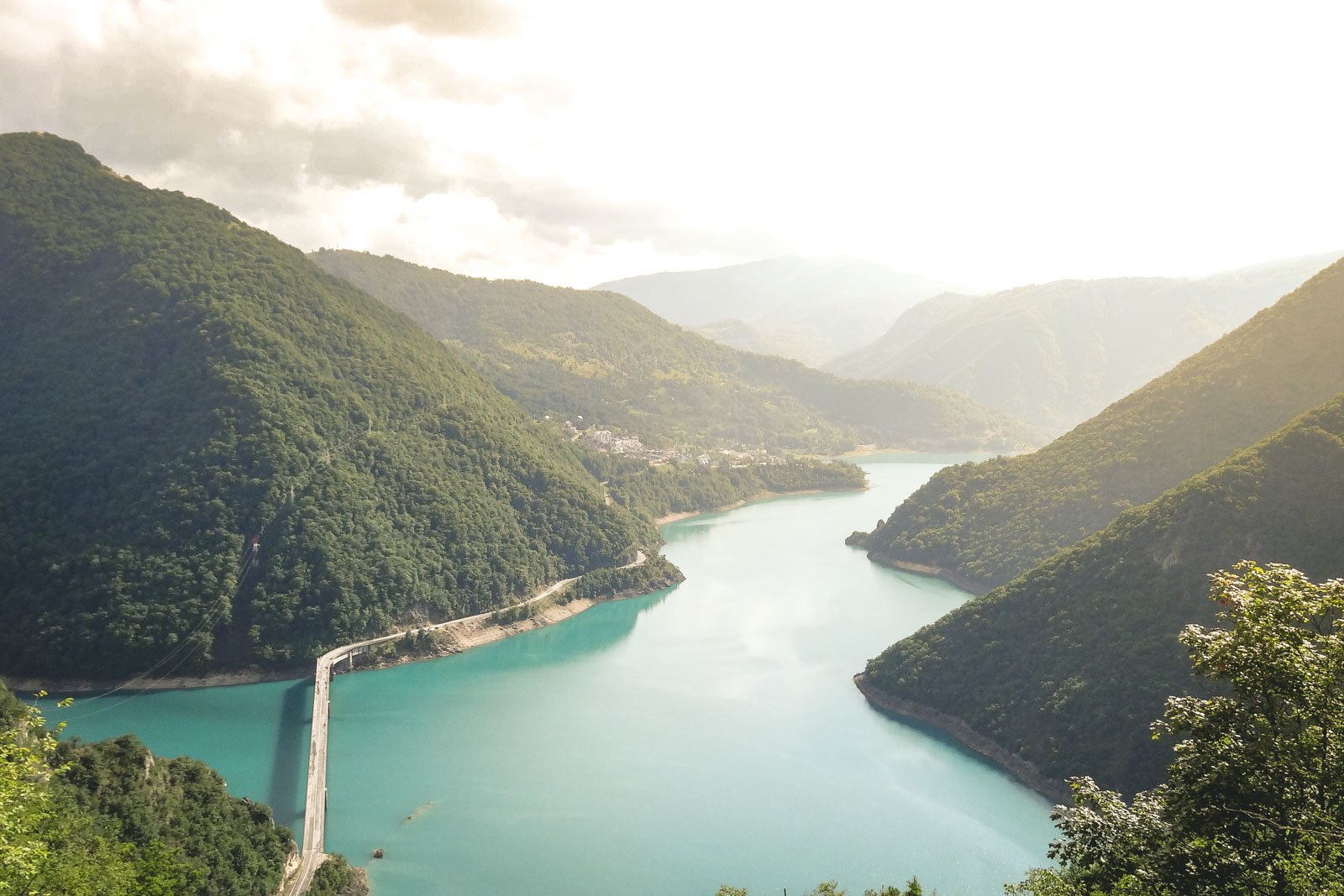 To calm your beating heart, just take a moment to gaze at the biggest waterfalls in all of the dalmatian region, located in Krka national park. From here, it's a 75km ride to Zadar to enjoy one of the most beautiful sunsets in the Balkans.
A riding tour in the Balkans would be incomplete without riding the winding roads to Rovinj. Crisp clear air and beautifully paved roads inland await you before turning back to the coast and this fishing port town for another charming overnight stay.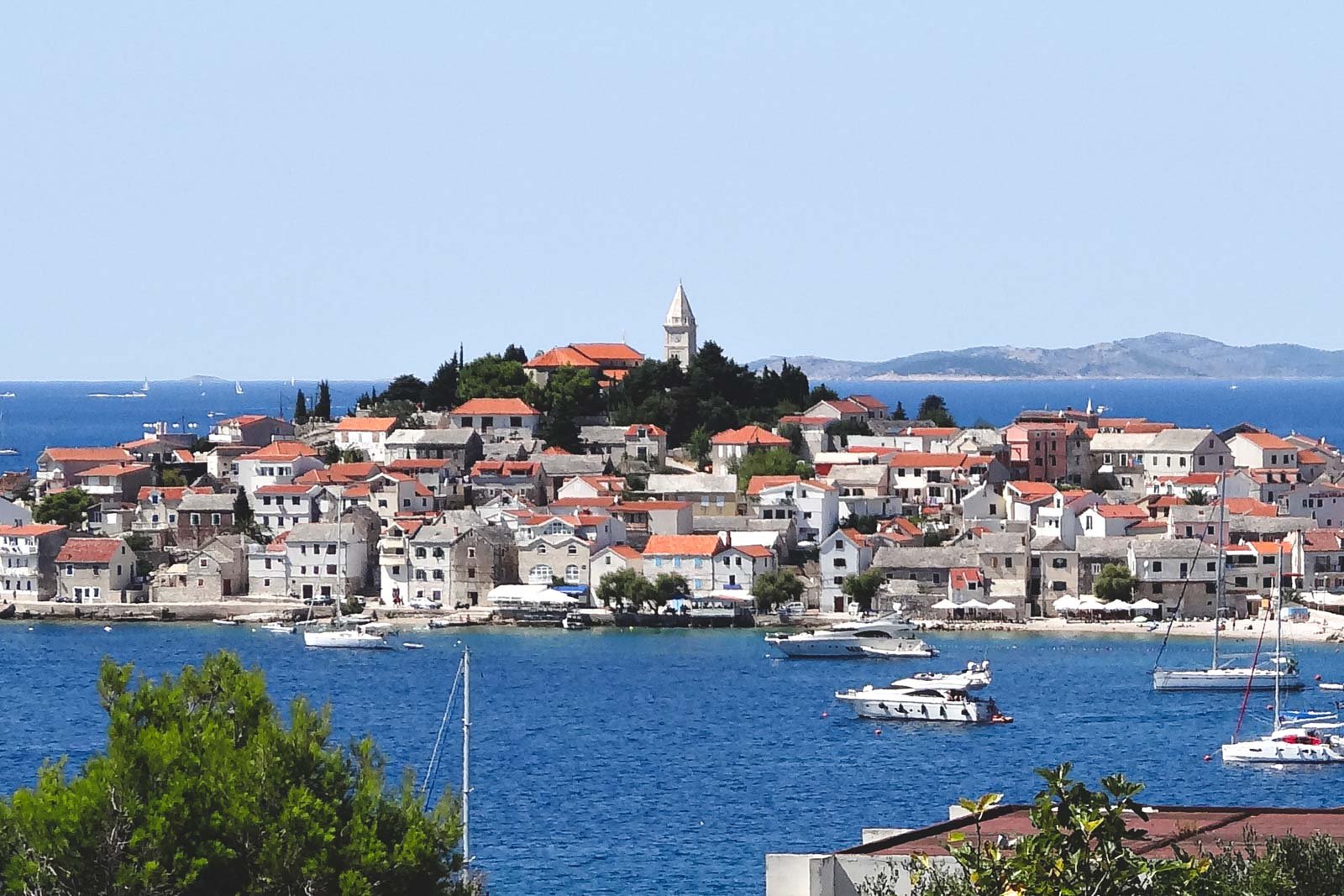 Of course, all motorcycle trips have a beginning and an end, and this one circles back to Zagreb. This last hoorah is filled with a few more fascinating sights and glorious motorcycle moments, including the chance to visit the world's smallest city: the Istrian small town of Hum, with barely 20 inhabitants!
This final ride climbs up and away from the Adriatic Sea, through Buzet and back in Zagreb - where it's time to stretch your legs and call it a day.
An experience you will never forget, once the photos you took are developed and framed, look back on this 2-week motorcycle tour in Europe with great nostalgia!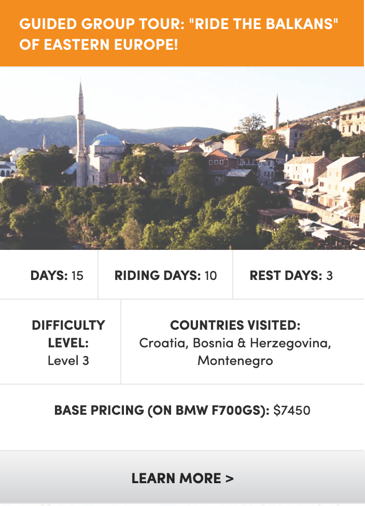 Things to think about before your guided Motorcycle tour in Europe
The days of just hopping on a saddle and riding off into the sunset in some countries are long gone, and it's not realistic to make arrangements on-the-fly while motorcycling Europe - especially during peak seasons such as summer.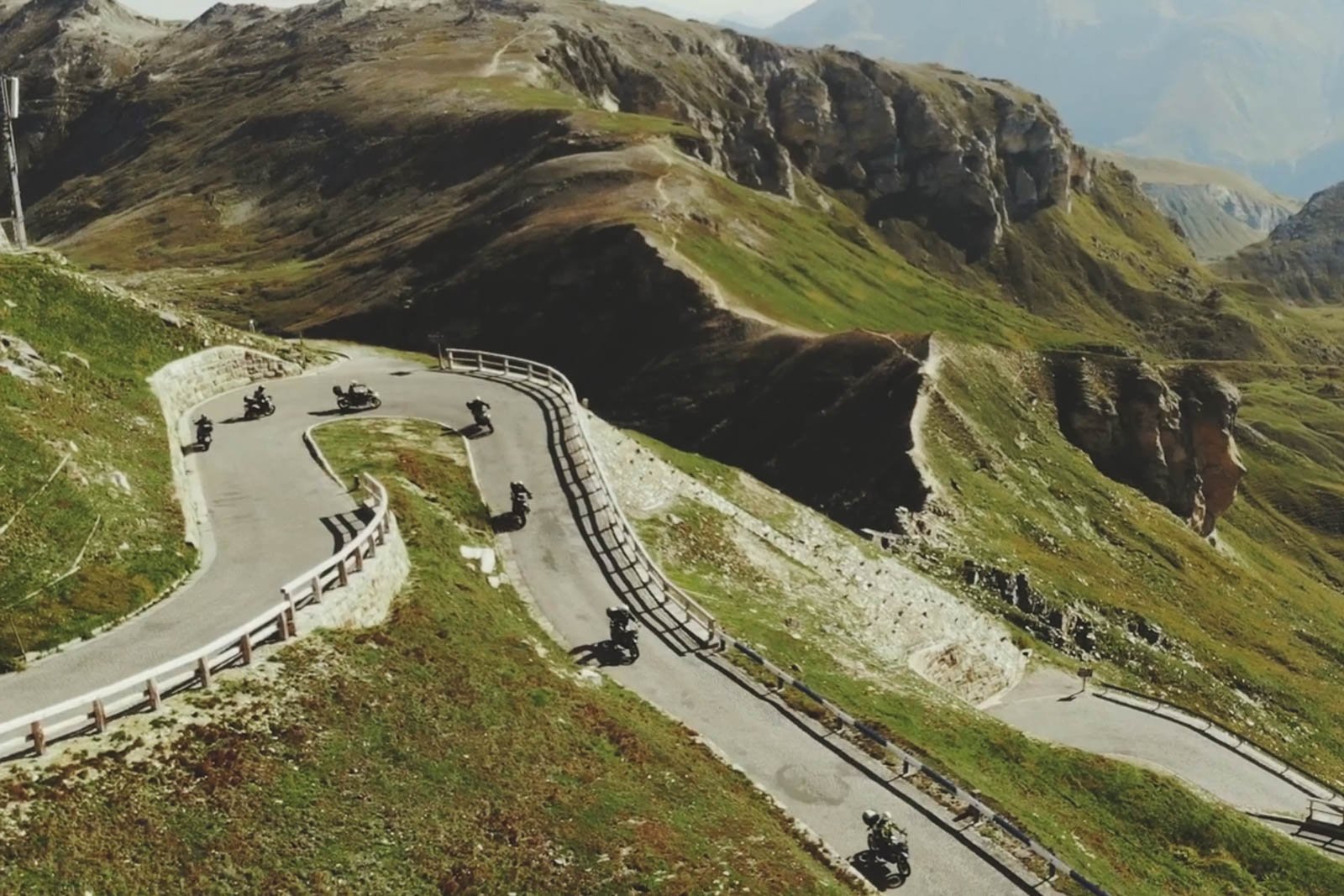 There are some preparations you'll need to make before departure, and even though we as organizers of motorcycle tours in Europe do most of the planning for you, you're usually obligated to make some of the smaller personal arrangements yourself. These pointers should get you started:
Once you've received confirmation from us that your bike and spot on a trip is officially confirmed and booked, celebrate first, and then start looking into your flights. Double check with us to make sure you're booking the right dates, and the right cities of arrival and departure. Depending on which country your passport is from, you might need to show proof of an onward flight ticket (out of the country after completion of the tour) too. If you're unsure about this requirement, you can check the instruction on traveling to different countries with the state department of the country that issued your passport.
Speaking of which, make sure that your passport is both in a good condition and valid for at least 6 months after the end of the guided motorcycle tour you will be attending in Europe. This requirement may vary from country to country, so be sure to check.
The citizens of some countries (the USA, UK, AUS, NZ for example) may not need a visa to enter the different countries in Europe. Nationals of third countries who do not have a visa-liberalization agreement with the Schengen member states will need a Schengen Visa. This includes countries like South Africa, Russia, India, Thailand and many more - so be sure of your requirements and apply for a Schengen visa in time to meet the requirements for your passport.
The Schengen zone includes 26 countries, spanning most of Europe. You may ONLY need one (Schengen) visa to enable you to travel freely while motorcycling Europe, so again, check the requirements of your passport.
Imagine the tears to be shed if you arrive in Europe all geared up, and find out you're not legally allowed to drive in Europe! For operating a motorcycle, riders will need to hold a valid international motorcycle license. In most countries, your local AA or AAA association can issue you with one - but if all else fails, consult with your local government's driving license department.
Medical, Travel, Medi Vac, and Trip Insurance
Before departure, it's best to "plan for the best, but prepare for the worst". Please check your current medical insurance documents and make sure that your policy covers the cost of such medical emergencies or needs in other countries.
If tragedy strikes, urgent transport to a facility that provides urgent medical care may be necessary. Especially if traveling in remote locations, we strongly suggest having Medi Vac insurance. Medical transfer via airplane or helicopter doesn't come cheap, and some bills reach upwards of a quarter of a million dollars, which makes getting insurance for this type of situation a very good idea!
The last insurance package to consider before departure is trip insurance. Good policies from reputable providers will cover financial losses you might suffer if your trip is interrupted or delayed, your bag gets lost or stolen, or any other unforeseen event pops up.
Purchasing insurance offers peace of mind, and allows the enjoyment of a trip without wondering about the "what ifs" while you're ticking items off the proverbial bucket list.

Riding skills & physical condition
Motorcycle tours in Europe may not be the most technical rides, but many competent riders will still be challenged in terms of skill and endurance throughout.
It won't be a walk in the park so be sure to speak to a guide before heading out on the trails.
Every ride involves new riding conditions, and you'll be getting used to riding on a new machine, even if it's the same bike model you have at home.
Varying terrains, surroundings, and altitude changes can test anyone's coordination and skillset as a rider, so make sure you've been staying sharp on your riding skills as the actual journey is not the occasion to brush up on things.
Elevated levels of stamina, fitness, and flexibility will make a motorcycle trip in Europe all the more enjoyable so doing conditioning exercises, stretches, and cardiovascular activity before your arrival and the start of your trip with the approval of your doctor just makes sense.
Getting in shape and attaining a good level of fitness will also reduce your risk of injury should something go wrong while underway.
Driving Style & Staying Safe
It goes without saying that we should do everything in our power to prevent accidents on these long-awaited adventure plans. Unsafe driving poses a serious risk to injury and the safety of others in your group.
The first, and most important rule when riding on new terrain or surface type is to ride at your own pace. Don't feel as though you need to be at the head of the group, and don't ride hastily or out of your range of comfort if you've fallen behind.
You can also download this FREE comprehensive international motorcycle guide. This guide covers everything you need to know about preparing for a motorcycle trip in Europe, and should serve as a great aid:
What to pack on your guided motorcycle tour in Europe.
Now that you have a good idea on what to think about, how about what to bring!
Invest in a decent hydration pack (basically a backpack with a water source fed through a hose over your shoulder). Making constant stops to drink from a bottle isn't a very efficient option, and leaving the shoulder straps of a hydration pack extra long means the weight can rest on the seat of your motorcycle, instead of your back!
Rain and cold weather gear
Being soaked and cold can make any riding experience miserable, so buy and test fully waterproof gear, like those made with Gore-Tex. Take into account that elevation changes en route will make temperatures rise and fall drastically. It's possible to encounter very cold weather on the higher mountain passes, even in the summertime, in any country. Include a balaclava/beanie or two, and remember to pack at least two sets of riding gloves for varying temperatures and conditions.
When packing, account for all weather conditions. Underlayers should consist of wool and synthetic garments instead of cotton which traps moisture against our skin. Synthetic clothes are easy to wash, quick to dry, and excellent for providing adequate ventilation and temperature control.
Protecting yourself is of utmost importance, and trying to save money in this department could be the most expensive mistake ever. Apparel with built-in removable padding can be a good solution, but so can a high-quality riding jacket with a separate body armor jacket (and knee and elbow pads).
Packed non-perishable foods such as nuts, dried meat, fruit and candy will come in handy when inevitable delays or the odd flat tire forces you to get off your bike.
Aspirin/Ibuprofen/Acetazolamide
As you will be riding at an elevation at different stages on your guided motorcycle tour in Europe, take into account that you might get slight elevation sickness which could include dizziness and headaches. Having a remedy at hand can make a miserable situation easier, so be sure to check with your doctor about having a solution.
Stuff gets dirty. Enough said. These are great to have with us on motorcycle trips for a variety of reasons.
A handy backup when your regular visor or goggles get clogged, scratched, or damaged, and your best friend when you're going on a mid-day cruise.
Our sun sure can be damaging, and nothing is as uncomfortable as having a blistered, red, stiff body when the itinerary calls and you need to put on riding gear again. Remember to cover the back of your neck and other exposed areas with such, or perhaps a neck warmer.
You will have many Kodak moments on your trip motorcycling Europe. Your cell phone or a small digital camera may be good enough. Just make sure that you have a device that can record the memories that you will treasure for the rest of your life.
Download our FREE comprehensive guide on everything to pack before your motorcycle Europe.
Hello! We hope you enjoyed the article. Let us introduce ourselves, we are RIDE Adventures. We've been offering guided motorcycle tours in Europe since 2014, constantly improving and finding ways to make your adventure as exciting, safe and fun as possible. Rely on us for having the time of your life and seeing the best nature, history and architectural masterpieces without a single care in the world. Join our ever growing community of ADV Riders on our facebook group page to get all the chatter plus latest and greatest. RIDE ON!