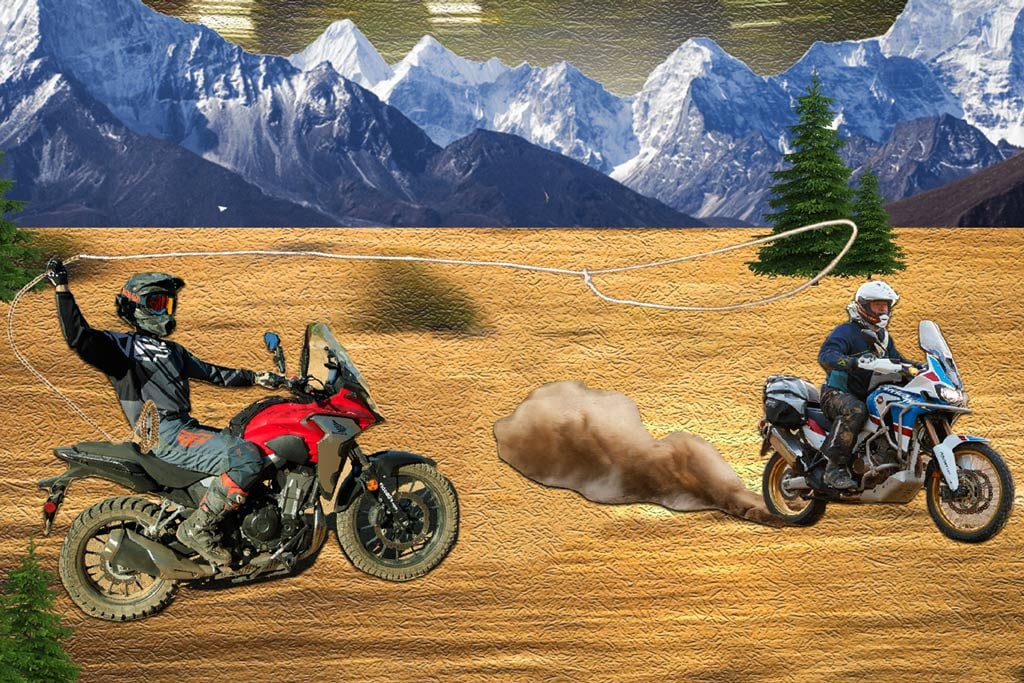 Too small? Too slow? Too soft? Can the Honda CB500X bike really handle all-terrain adventure duty? Here's our take after spending a few years with these bikes in our fleet.
Few bikes in the adventure segment are quite as divisive as the CB500X.
Naysayers claim it's too small, too soft, and doesn't have nearly enough suspension for all-terrain touring, while owners who've been riding them in the dirt for years just shrug their shoulders and keep on racking up the miles, popular opinion be damned.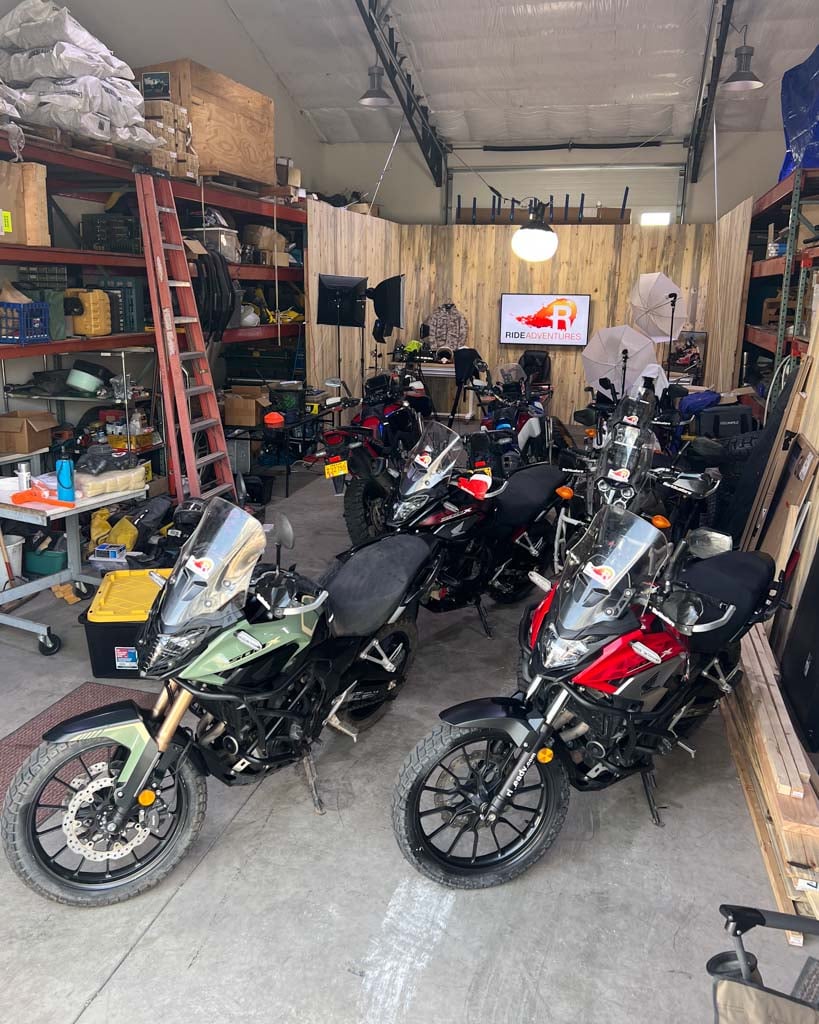 "We've had our fair share of CB500X's both in our rental fleet and tour operations"
We added a few of these versatile machines to our adventure touring fleet 7 years ago, and to date we've easily put over 100,000+ miles on the CB over all manner of terrain.
We've got a few key takeaways from our time with the Honda CB500X, so for your reading pleasure, here are our first-hand pros and cons of going full-ADV with this easy-going twin.
A Little History On The Honda CB500X
While the Honda CB500 series of parallel twin street bikes have been available in one version or another since 1993, the modern CB series as we know it today began back in 2013.
That was the year Honda kicked off a major refresh of their motorcycle lineup, which included the introduction of an all-new shared 500cc twin platform.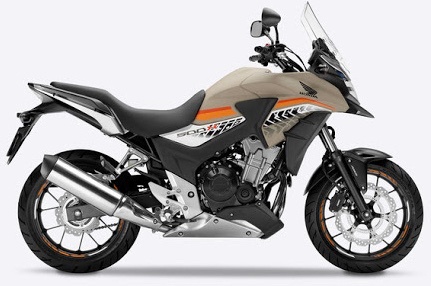 "Earlier models of the CB500X look nearly identical, but there have been a few important changes over the years if you know where to look"
The Honda CB500X began its life as a utilitarian all-rounder, a middleweight commuter bike with 17-inch wheels that shared the overwhelming majority of its parts with the sporty CBR500R and the naked CB500F roadster.
While all three bikes could be had for under $6,000 at launch, the 500X differentiated itself as the more "touring-friendly" option of the group with a tall windshield, relaxed riding position, and optional hard bags straight from the factory.
Despite Honda's urban intentions with the 500X, it didn't take long for new owners to see its adventuring potential. With a few minor suspension tweaks and a set of knobby tires, the Honda CB500X became a fan favorite for low-cost adventure touring, and the folks at Honda saw an opportunity.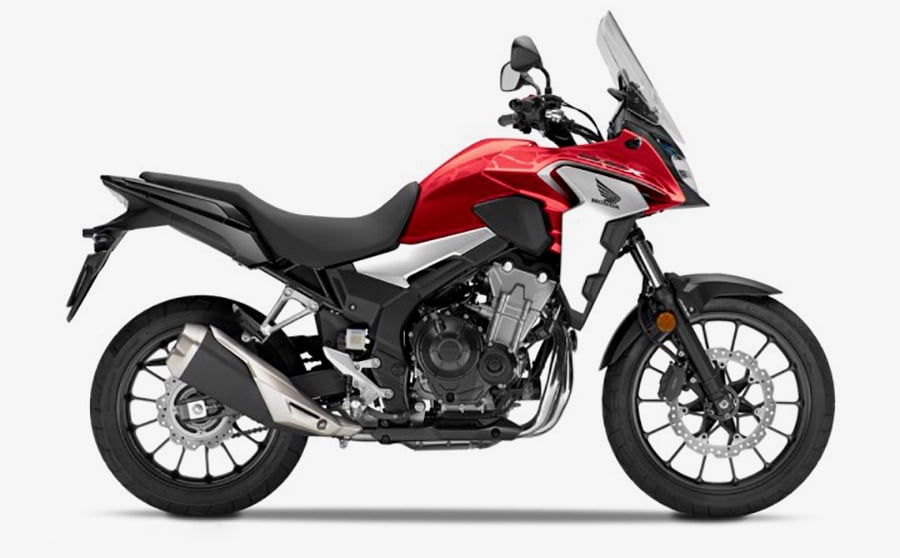 "The 2019 redesign saw a host of ADV-focused upgrades including a larger front wheel and more suspension travel"
In one of the shrewder moves Big Red has made in recent history, 2019 saw a reworking of the CB500X to better align it with its customer base.
The new model got a more dirt-worthy 19-inch front wheel, a taller windscreen, more suspension travel, and a wide handlebar to better handle all-terrain applications.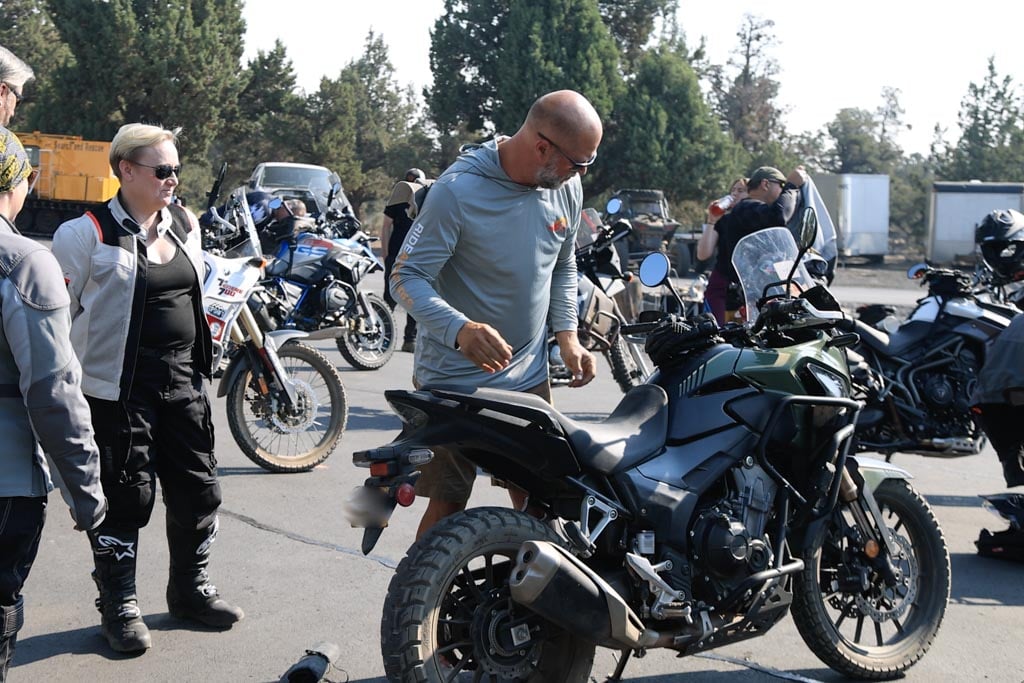 "Eric going over the 2022 Honda CB500X while teaching a class at our ADV Training Center"
The latest update, which came about in 2022, retained the new style but added a few upgrades as well. The chassis saw a few revisions including lighter wheels and a stronger swingarm, inverted forks, and improved dual-disk brakes.
Clearly the latest Honda CB500X is the most adventure-ready model to date, but is it enough to actually tackle all-terrain touring? Here's our take after running the CB in our fleet over the last several years.
2023 Honda CB500X Specs
MSRP: $7,299
Engine
Engine: Parallel Twin, DOHC
Displacement: 471cc
Bore x stroke: 67mm x 66.8mm
Compression: 10.7:1
Transmission: 6-speed manual
Final drive: Sealed o-ring chain
Horsepower: 46.9hp @ 8,600rpm
Torque: 31.7lb-ft @ 6,500rpm
Fueling: Electronic injection
Clutch: Wet/multiplate
Chassis, Suspension, and Brakes
Frame: Steel/diamond/ engine as a stressed member
Front suspension: 41mm inverted forks
Front travel: 5.9"
Rear suspension: Pro-Link single shock/ preload adjustable
Rear travel: 5.3"
Front brakes: Dual 296mm disk, 4 piston calipers
Rear brakes: Single 240mm disc, 2 piston caliper
ABS: Yes
Wheels: 19"/17" cast
Tires: 110/80/19 x 160/60-17"

Dimensions/Capacities
Rake: 27.5 degrees
Trail: 4.3"
Wheelbase: 56.8"
Seat height: 32.8"
Ground clearance: 7"
Fuel capacity: 4.7 gal.
Weight: 439 lbs
Our Take on the Honda CB500x
When we first started riding and reviewing the CB500X on our Youtube channel, one of the most common comments we received was that it "wasn't an adventure bike" or something to that effect.
While what exactly constitutes an adventure bike is certainly up for debate, not everyone needs the latest KTM 890 R, and in our experience, the Honda CB500X has proven to be a great ADV companion.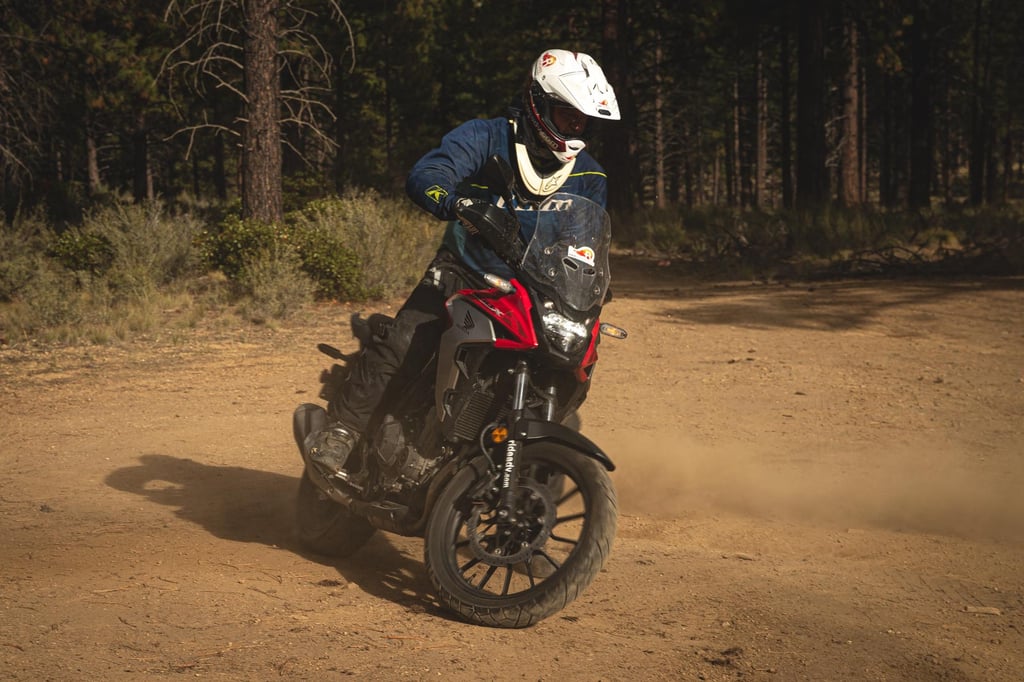 "Don't believe everything you hear: The CB500X does just fine on dirt and gravel"
We've been running these little twins on our tours of South America for 6 years and counting at this point, and they regularly run alongside all the latest and greatest full-sized ADVs in our group without issue.
With that being said, the Honda CB500X is by no means perfect, so here's a rundown of our first-hand experience with the bike after a couple hundred thousand miles of all-terrain riding.
CB 500X Pros
So. Damn. PRACTICAL.
Serviceable suspension travel and ground clearance
Long-range capability from the factory
Versatile and capable engine
Bulletproof reliability
We're going to start with the sexy stuff first: This bike is insanely practical. Although Honda has revised the CB500X to be more adventure-friendly in recent years, its original urban commuter DNA still shines through in a few important ways.
The seat height is low and approachable for an adventure bike, the engine is smooth and incredibly manageable throughout the rev range, and the seating position is all-day comfortable for most riders (more on that down below).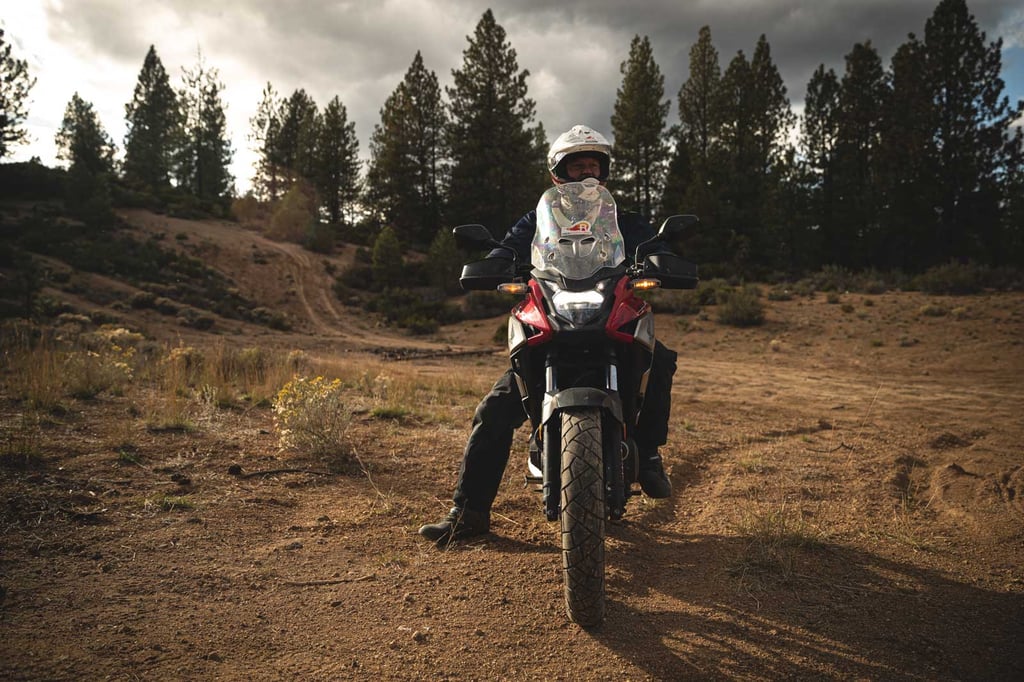 "The CB500X is a comfortable place to sit, combining a low seat height with relaxed ergonomics and solid wind protection"
In terms of its adventure qualifications, there's really no shortage of them anywhere you look. From an offroad perspective, while the Honda CB500X is by no means a hardcore enduro with long travel suspension, Honda has added extra squish to the bike over the years, and the latest models boast just under 6 inches of travel up front and a bit less in the back.
This puts the Honda CB500X roughly in V-Strom 650 territory, albeit with a bit less ground clearance for those bigger obstacles.
In our experience this translates to a machine that's ready and willing to tackle rocky gravel and dirt roads, but isn't suited to more technical terrain or hard-charging off-road duty.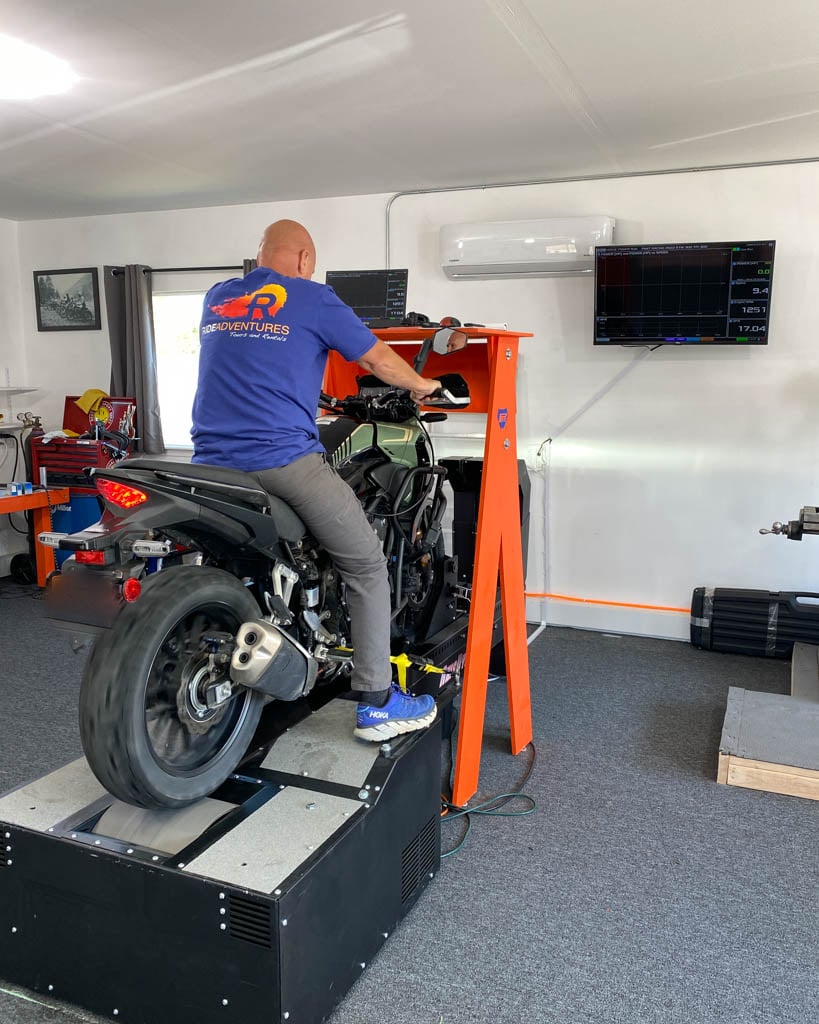 "Getting the CB500X on the dyno for some testing"
The range has been a major highlight of the CB, which bodes well for long days of all-terrain exploring in places like South America where fuel stops can be few and far between.
It's a comfortable bike, and its big 4.7-gallon tank combined with an impressive 60+mpg on average regularly nets us between 250-300 miles to a full tank, so long-range capability is certified beyond reproach.
The other big highlight we'll mention here is the Honda CB500X's little gem of a motor. A 471cc parallel twin isn't going to push your hair back with its straight-line performance, but Honda did a great job of packing functional torque throughout the rev range, which means the Honda works well in low-speed scenarios but also has no issue holding a comfortable 80mph cruise for as long as your hind quarters can bear it.
CB500X Cons
Stressed member chassis not made for aggressive offroad
Smaller chassis not ideal for larger riders
Bit heavy for a smaller bike
Cast wheels
Mild engine output
So yes, the Honda CB500X will handle your typical ADV duty without complaint, and the bike is an absolute gem when racking up the highway miles, but as you might expect, it's got a few big limitations as well.
The first is that because the CB is still a commuter at heart, the chassis just isn't built to take the kind of pounding that more off-road-focused ADVs like the Tenere 700 or KTM 890 are.
In fact over the last 6 years, we've had two riders manage to crack an engine block on rental CB500X's when plowing through some of the rougher terrain in Patagonia at speed, so it's important to understand that the bike has its limitations if you're planning to ride it offroad.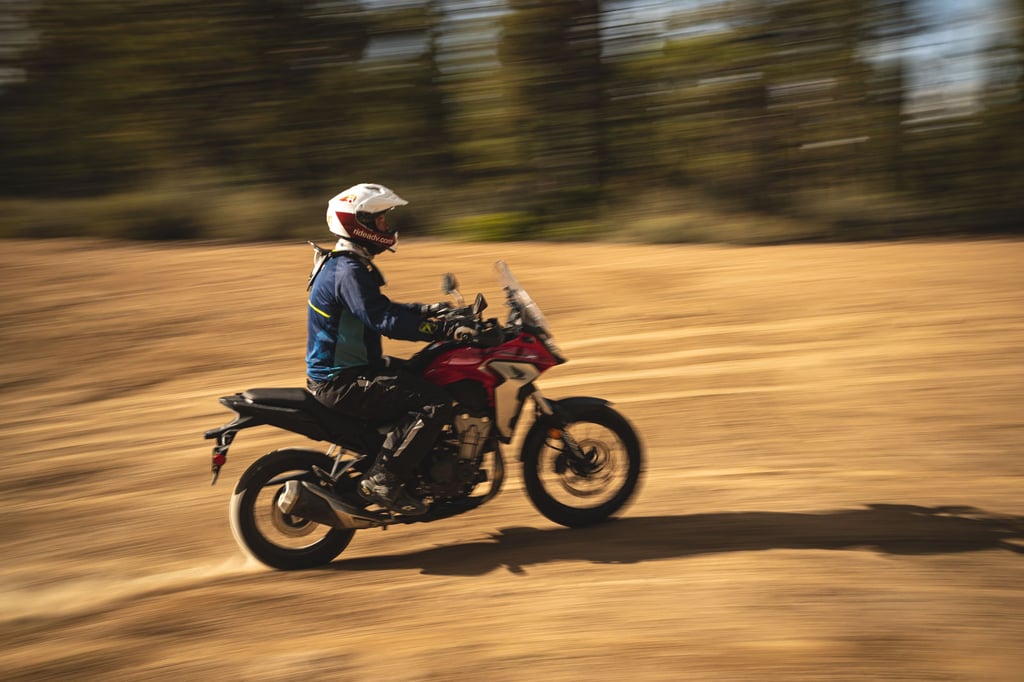 "You can get away with basic off-roading on the CB500X, but it's a bit too low and under-sprung for more technical riding"
Mind you that's two failures over 6 years and thousands upon thousands of miles, but two failures nonetheless.
The next issue we've had with the Honda CB500X is that because this motorcycle is on the smaller end of the middleweight spectrum, it feels a little cramped for taller riders.
If you're over 6 foot and/or 200 lbs, chances are the CB is going to feel less than ideal. It still hauls Eric and all his 6'3" 240lbs glory along easily when called upon to do so, but larger folks will definitely prefer a larger bike.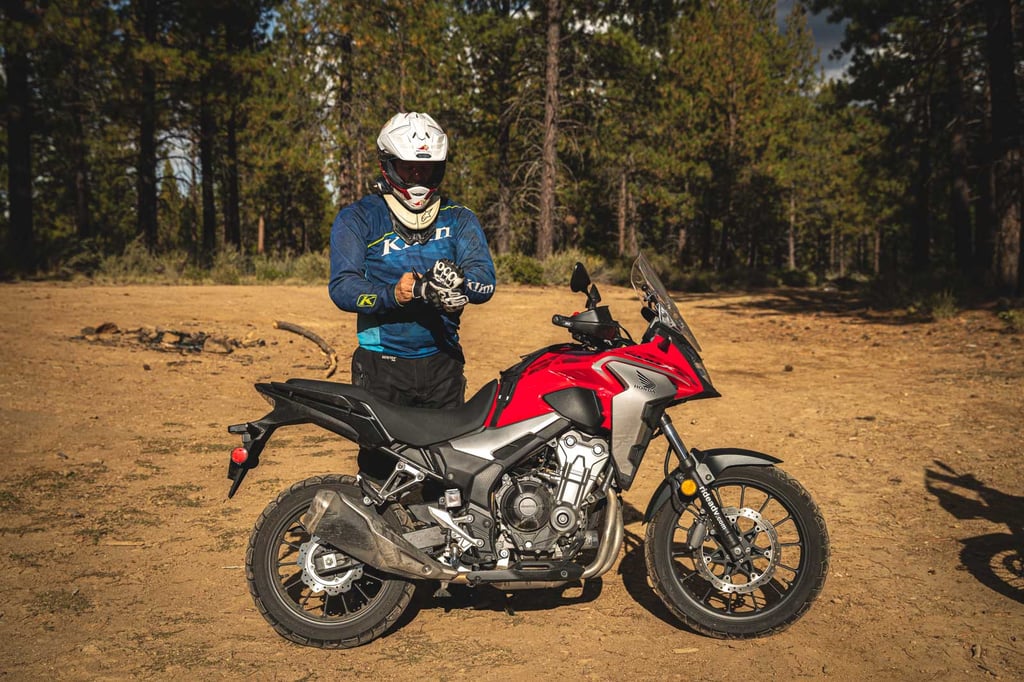 "Notice the size difference on 6'3" Eric vs. the CB500X"
On the other end of that spectrum, another con we've experienced is that although the CB500X is smaller than your average middleweight, it's a bit overweight for its size.
While 440lbs is by no means a heavyweight, new riders looking for the most manageable ADV rig possible may feel more confident on lighter alternatives like the sub-400lbs KTM 390 Adventure or Suzuki DR650.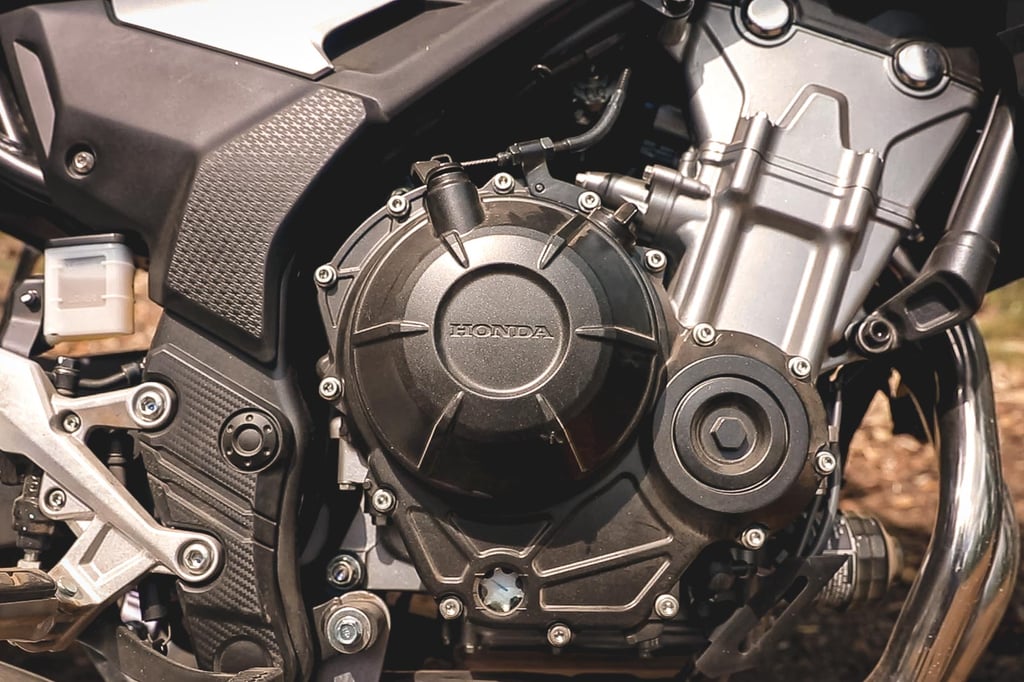 "The little twin is versatile and torque-rich, but doesn't deliver big thrills when it comes to power or acceleration"
We'll also note that while the CB's versatile engine could definitely be considered a plus for its solid torque and outstanding smoothness, it's by no means a high-powered machine.
More experienced riders looking for big roost-throwing horsepower will likely find the little twin lacking in the thrill department, which should be expected in a bike this size.
Last but not least, the CB still comes with cast wheels. This is a common complaint for off-road lovers as good spoked wheels tend to be stronger and easier to repair out on the trail, but in our experience, you simply don't need them to begin with on a bike like the Honda CB500X.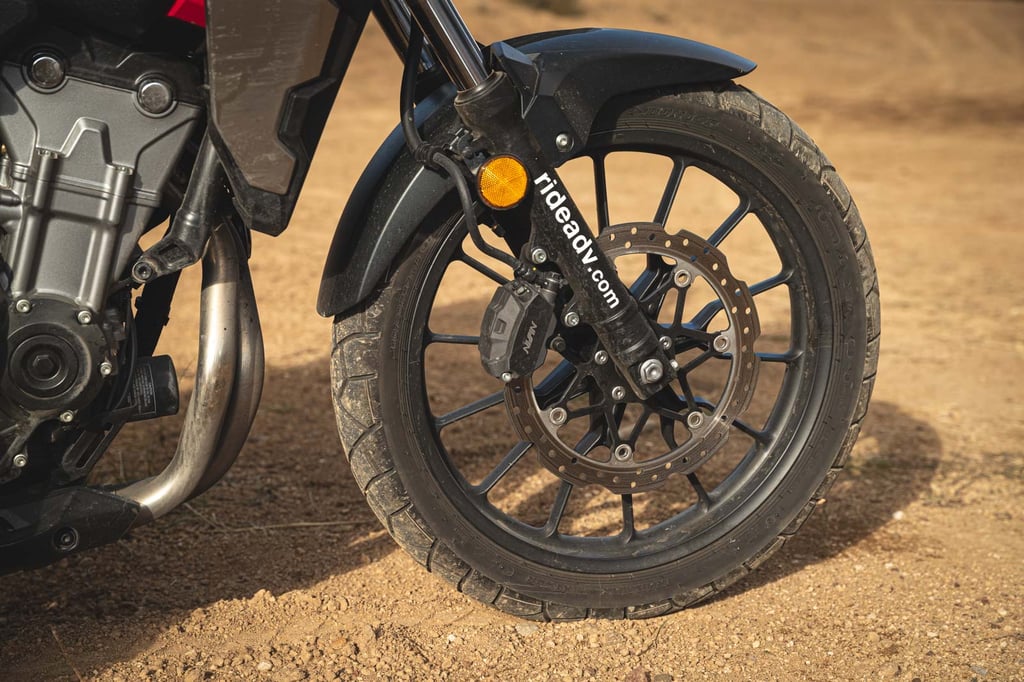 "We've had zero issues with the CB's spoked wheels, but if you're the kind of person looking to hammer big hits, chances are this isn't the bike for you anyways"
Full disclosure, we have yet to see a single bent, cracked, or otherwise damaged wheel on a CB500X after running them in our fleet for several seasons.
That's more than we can say for the spoked wheels coming on some of the CB's larger and more "hardcore" ADV cousins, so we wouldn't put too much emphasis on this one, all things considered.
Final Thoughts On the CB500X
Well there you have it: As far as we're concerned, the Honda CB500X makes for a great all-round adventure bike, and it's only gotten better in that regard over the years.
Our CB500X rentals have covered thousands of miles of all-terrain touring, and with very few exceptions, have been entirely worry-free.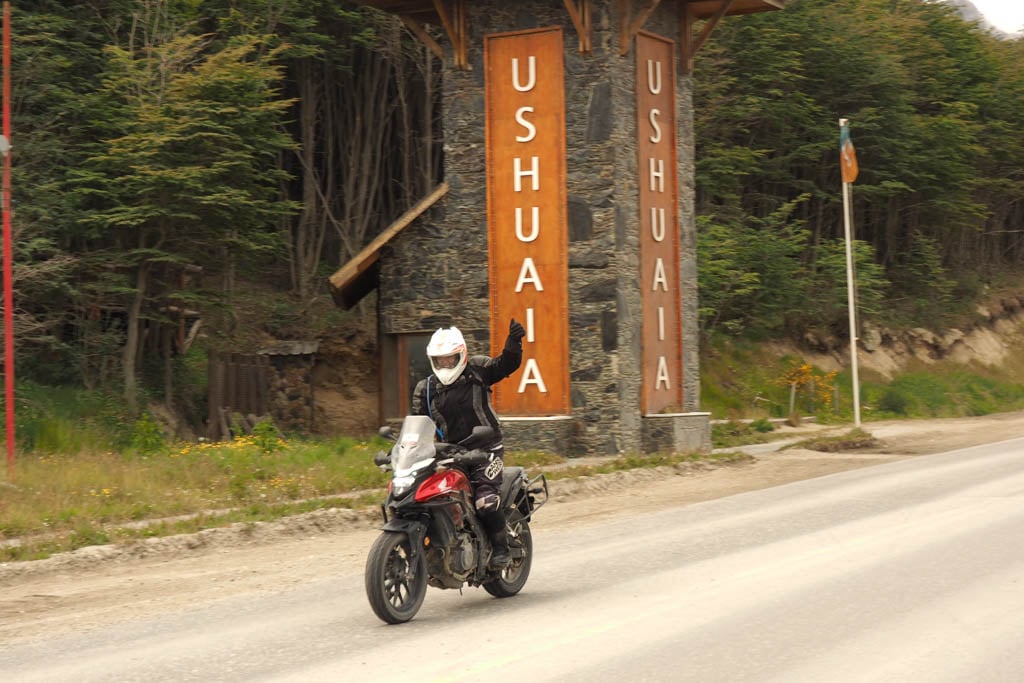 "No, the CB500X isn't a hardcore off-roader and truth be told it's much more enjoyable on paved roads. However, this hasn't kept it from conquering Ushuaia on our Patagonia Tours"
Still, considering the bike's price, versatility, and all-around accessibility, we believe this is a great adventure bike for new riders, shorter riders, or anyone looking to add an extra bike to their garage for a worry-free way to ride a little bit of everything without breaking the bank.
→READ MORE: 2021 Yamaha Tenere 700 Review: The Good and the Bad and The best (and Worst) Times to be Standing on a Motorcycle.