Overview


Admittedly, with the hefty price tag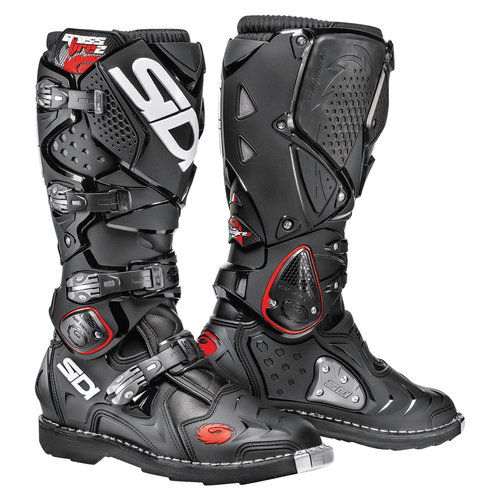 attached to these motorcycle boots came a fair amount of skepticism on my part. I had worn
SIDI Canyon
boots prior to purchasing these and to be honest, I was fairly happy and content with them for the entire year in which I wore them. It wasn't until returning from our research trip to Southern Africa (where I wore my Canyon's again) that I realized just how much I love and have become accustomed to the protection and comfort that the Crossfire 2's provide.
As with most good news comes some bad, and I suppose I'll get that out of the way up front. My number one point of contention with the SIDI Crossfire 2 TA boot is the inability to wear them with my GORE-TEX® KLiM Altitude pants. Now, in all fairness the Crossfire 2 is sold largely as a motocross boot which usually accommodates in the boot pants; therefore, my expectation for these boots to fit under any such pant might have been a bit outlandish.
That being said, I'd like to move into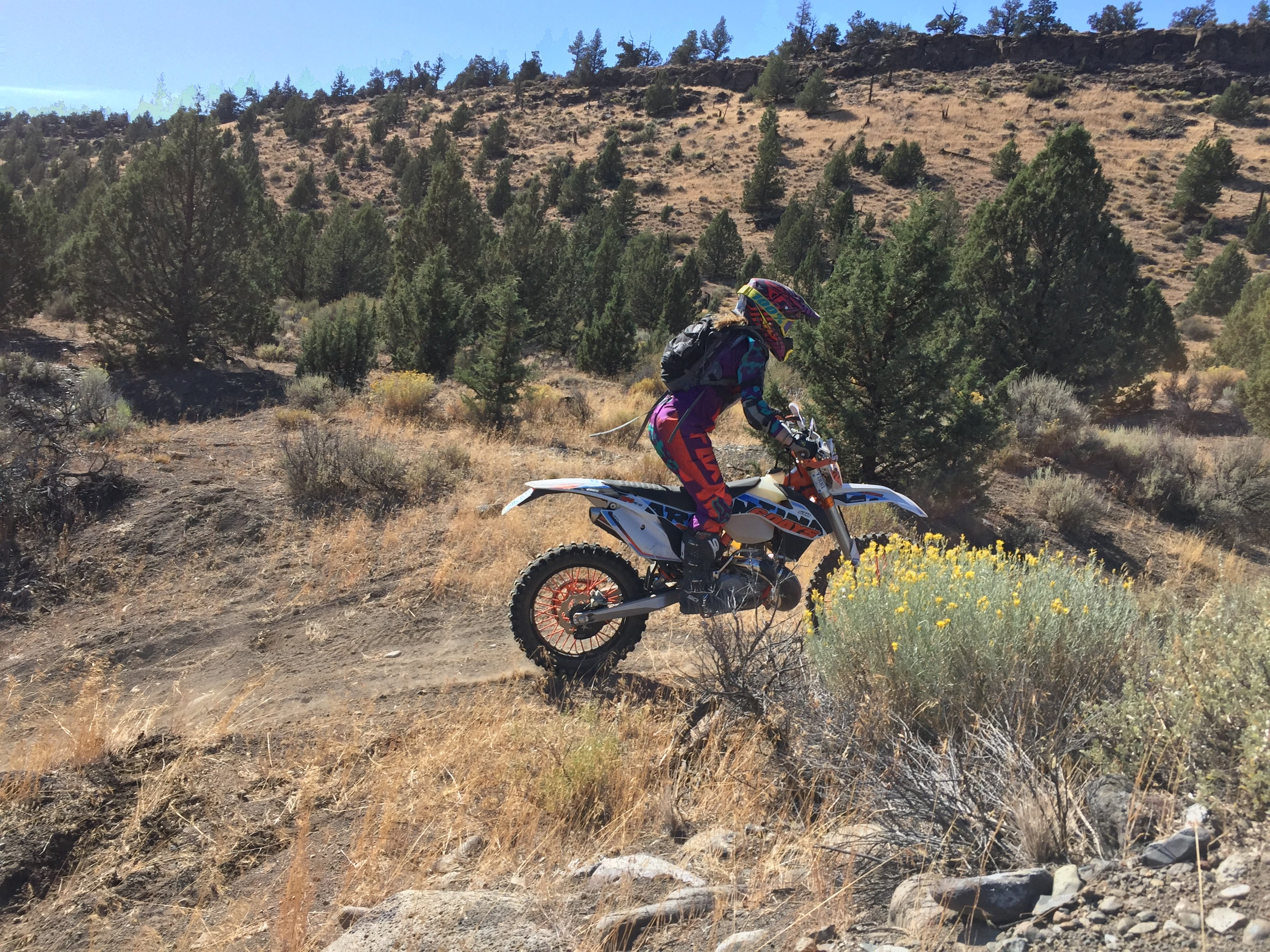 what makes these boots unbeatable in my mind. If I had to describe this boot in one word it would be indestructible; I feel more protected, agile and comfortable in this motorcycle boot than any other boot I've worn. SIDI makes no compromise in the design of their boot, and I would gladly pay the price time and time again for a boot of this caliber that I could wear confidently for any adventure riding occasion.
Price point $525.00
High grip adventure soles
Dual hinge system
Fully adjustable calf-opening
External malleolus bone guard plate
Removable arch support
Cam buckle system (replaceable)
Bolt on parts replaceable
No bootie design
3mm laminated Technomicro base material (moisture-wicking)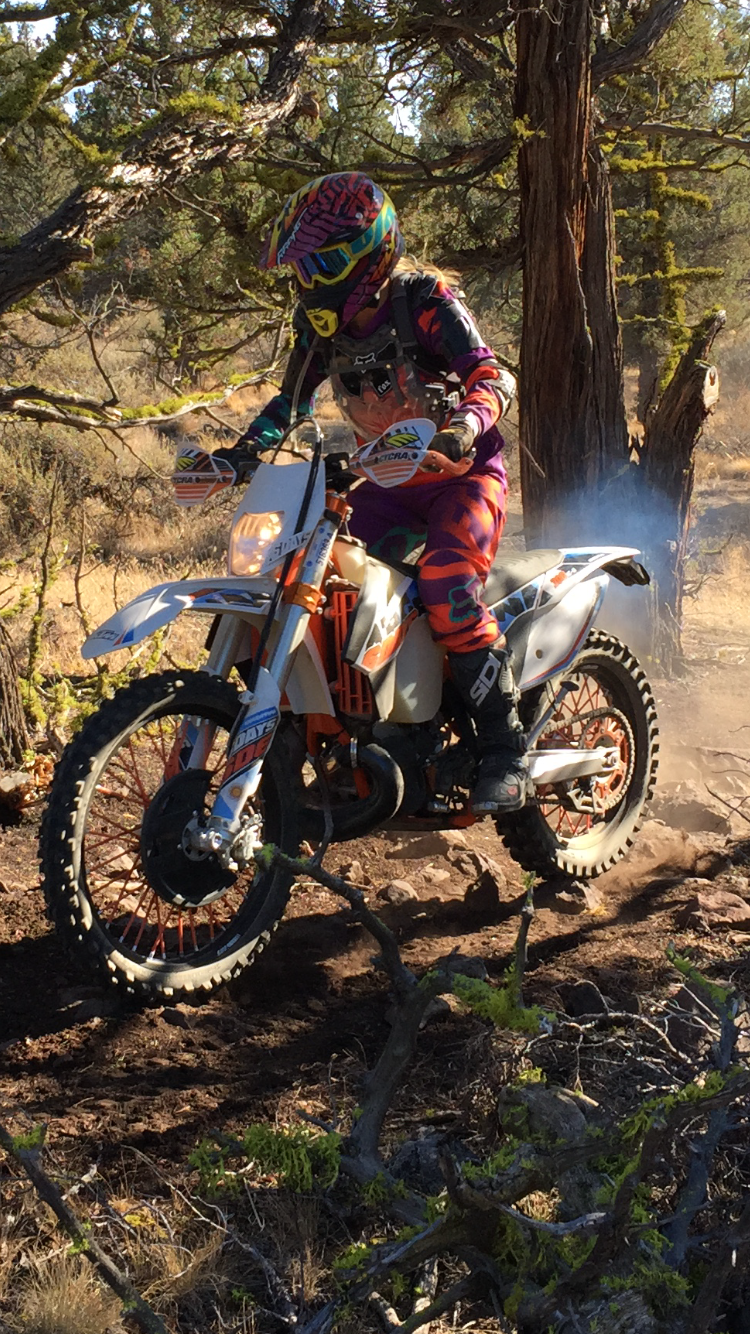 Comfort and Fitment
Sizing: For reference, I typically wear an 8.5 in women's shoes and the size 7 or 40 EU fit me perfectly! *Reminder to the ladies, this is a mens boot so sizing should be adjusted as such*
I truly feel like this boot is great for men or women, truth is ... there really aren't many women's specific riding boots. In my opinion, SIDI has done a wonderful job of creating a fully capable boot that is suitable for both sexes.
I distinctly remember pulling these boots out of the box and chuckling at the weight, ringing in at roughly 4 lbs. 13 oz. As a female adventure rider I really wasn't sure if I would be able to adjust to lugging around a boot this heavy, or if I'd even be able to retain a normal range of motion.
Much to my surprise, the SIDI Crossfire 2 TA boot fit me like a glove and I was able to move with ease, requiring very little break-in period whatsoever. The first time slipping my foot into the boot it felt a bit unnatural due to the unavoidable bulkiness of a boot this protective, however after merely one ride I felt as though the boot was custom made for my foot! The low toe-box makes shifting natural and easy, providing easy access to the shift lever while still allowing enough room to accommodate a moderately wide foot with substantial arch. The adjustability of this boot is absolutely fantastic and thorough with the four floating cam buckles, therefore whether you have a wide or narrow foot, small or large calf, you will likely be able to adjust the boot to your specific needs in both areas.
Performance
As most adventure riders do, I have my fair share of get-offs and exposure to the elements, both of which test the function and performance of any motorcycle boot. Overall, I'd say these boots are adequately rigid, shock resistant and anatomically shaped. Aside from a few scratches and scrapes (which only add character) the Crossfire 2 TA's have left me unharmed and unaffected by the elements. Though this motorcycle boot is not waterproof, the no bootie system and well designed hard outer shell make it quite water resistant. I have personally ridden at length in the rain wearing these boots with very little to no evidence of having done so, to say I was impressed by this is an understatement. A boot like the SIDI Crossfire 2 TA would be perfect for an adventure ride like our New Year's Eve Patagonia, Tierra del Fuego, and Ushuaia tour!
Another area of performance I really thought these boots hit the mark on was the stability and strength in the boot sole, giving riders the option and ability to stand on their pegs for longer periods of time without discomfort or arch fatigue. The Crossfire 2 really shines here, and as I mentioned previously I noticed this particularly when comparing with my SIDI Canyon boots which I took to Southern Africa for a rather lengthy adventure ride. In my Canyon's I was fatigued from standing after only an hour or so of being on the pegs, which as you know doesn't quite work for adventure motorcycle travel where we might need to be in the "attack" position more often than not through rocky or sandy sections of an off-road route. That being said, given the added protection and comfort of the SIDI Crossfire 2 TA, I don't think I'll travel without them again. The Canyon is a nice boot for some light around town riding, offering moderate protection but nothing that I've worn holds a candle to the Crossfire 2 thus far.
In conclusion, and given my experience with this boot you really can't go wrong if what you're looking for is a functional adventure motorcycle boot with superior protection and comfort. I have found that I almost feel naked throwing my leg over a bike without them on!
WHAT TO READ NEXT: Motorcycle GPS Reviews