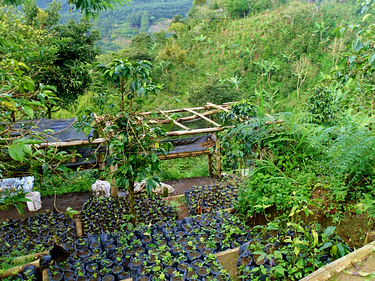 As if the scenery in central Colombia isn't enough, the Guided and Self-Guided motorcycle tours we offer in Colombia also lend us a learning opportunity. By the time we're in the Cocora Valley region nearing Salento, the elevation, climate, and soil type are perfect for growing one of the most famous forms of plant life in the world: "Coffea Arabica" perhaps better known as "coffee." Maybe you've heard of it : )
As part of our regular riding routes in Colombia, we have the opportunity to tour actual working coffee plantations and see what it takes to grace us with that essential cup of joy every morning.
The areas of Armenia and Salento in the Andes Mountains are packed with fields of these beautiful plants, helping Colombia make its name as the 3rd largest producer of coffee in the world. (Brazil being #1, and apparently Vietnam is #2.) Typically grown between 3,600 and 6,000 feet above sea level, plantation tours of this tropical region aren't as hot as one might think, given that the altitude keeps a nice cool feeling throughout the year. While yes, it's warm much of the time, the right riding gear and a little air flow keeps us comfortable.
Arriving on these dual sport bikes into the charming mountain town of Salento, English-speaking plantation tours are being offered by The Plantation House, which is also an option for lodging for Riders who have simply chosen a motorcycle rental package for their Colombia trip. Informative, fun, and surrounded by beautiful Colombian countryside, it's definitely worth the 2 hours and about $3 USD.
One thing you'll discover on the plantation tour is that, the coffee bean, without having been roasted, is almost odorless and flavorless. As it sits in your hand, white and simple, perhaps one can imagine how it was first discovered that burning these things makes them the 3rd most popular beverage in the world (behind plain water and tea.)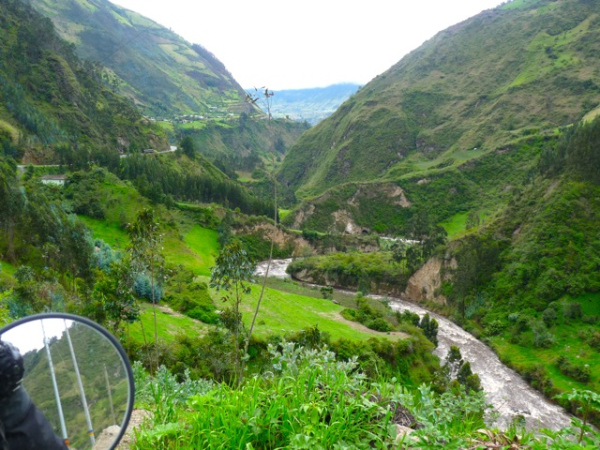 For more physically demanding adventure touring there in Salento, be sure to embark on the hike up through the Cocora Valley. Part of Los Nevados National Park, this 5-6 hour hike up through rivers and waterfalls gives many opportunities to see the Wax Palms, known as the tallest palm trees in the world. Crossing rudimentary bridges, and working your way through the rainforest, this atmosphere is simply unforgettable!
Remember that routes like "The Essential Colombia Adventure Ride" and "Wild and Rugged Colombia" are basically "highlight reels" of the region, and trips that concentrate on getting the highest percentage of "wow" moments possible packed into each riding day. It's one thing to grab a rental motorcycle from us and just head out and explore, but please trust....we've been riding and exploring Colombia for a long time, Ricardo (Lead Guide) was born and raised there, and the routes we suggest not only include great riding, but learning opportunities like these in the coffee region as well.
(Top: Newborn coffee plants at The Plantation House await their dispatch; Below: Descending from the Cocora Valley hike, Wax Palms set against the hillside.)