Twenty-five straight days of riding and route-scouting in the dead heat of a Thailand summer... What better way to test the Klim Krios Karbon adventure helmet?
---
The fact that Klim introduced their popular Krios Karbon adventure helmet seven years ago and still have it in rotation to this day should tell you something: This helmet is just as good today as it was when it first hit the market.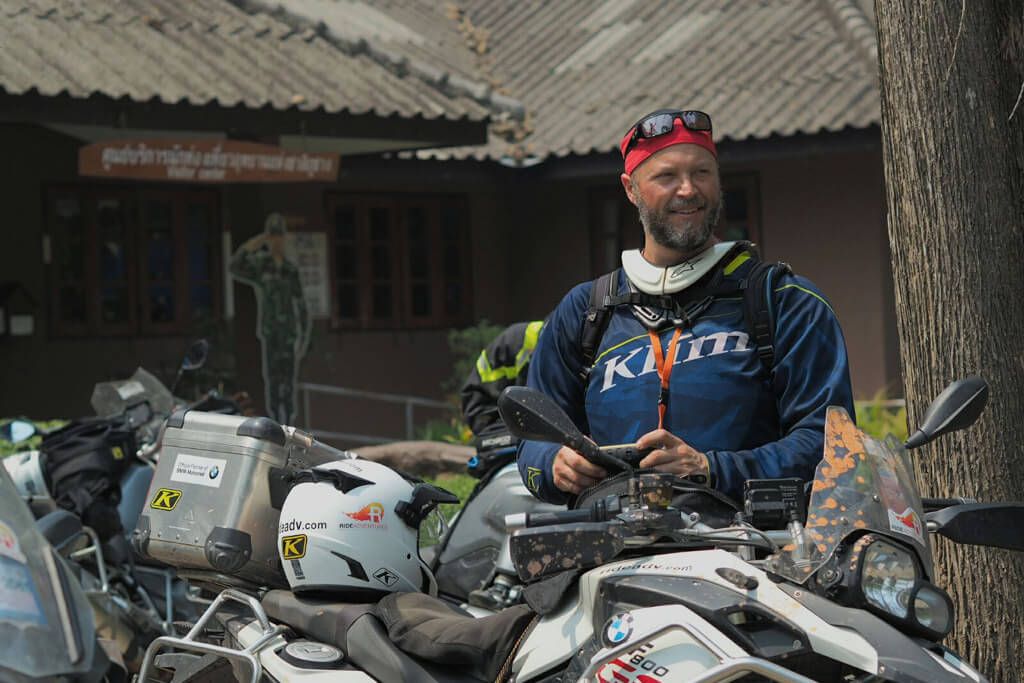 Sure, there's no denying some serious advancements have been made to adventure bike helmets in the interim, and even Klim themselves now sell a more premium (and premiumly priced) version of the Krios (a.k.a. the Krios Pro), but we believe there's still a place for the original Klim Krios Karbon adventure helmet in today's competitive marketplace.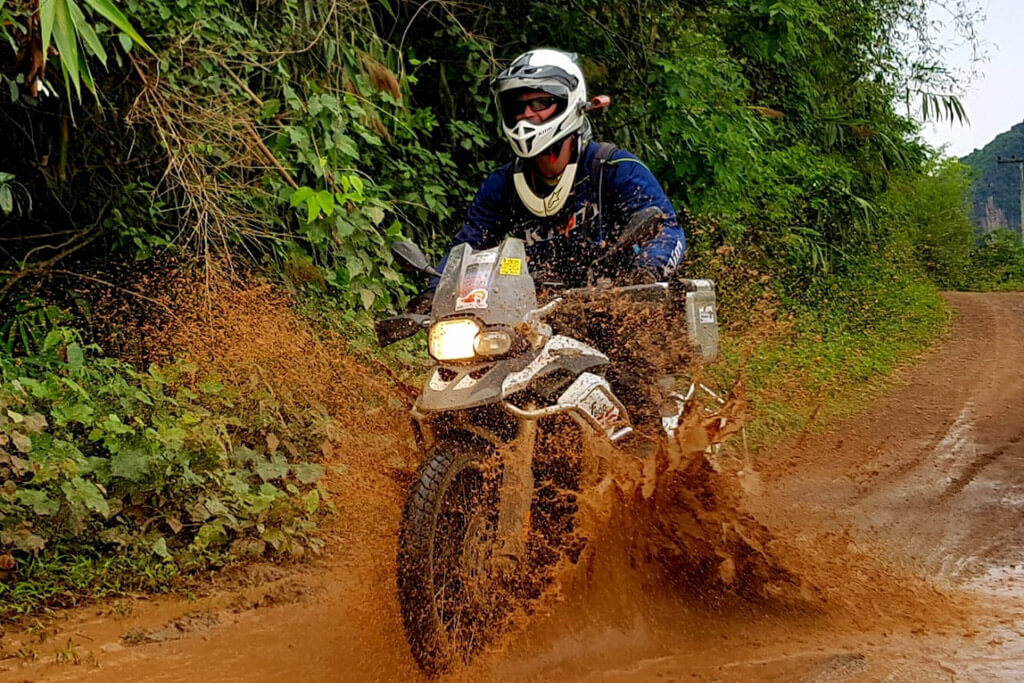 To illustrate this point, we took the Krios Karbon with us for a 25 adventure riding trip to Thailand in April, which is the hottest time of year in that part of the world.
Our Thailand tours include generous helpings of pavement, gravel, sand, and everything in between, so it's safe to say we put this ADV lid through its paces.
All things considered, we're still fans of the Klim Krios Karbon adventure helmet, but below we'll share our first-hand notes to help you decide whether it's the right helmet for your next trip.
What Makes Adventure Helmets Unique?
To understand what makes the Krios Karbon special and how it compares to other competitors in this space, let's first take a step back and discuss what we look for in any adventure helmet we consider worth buying in the first place.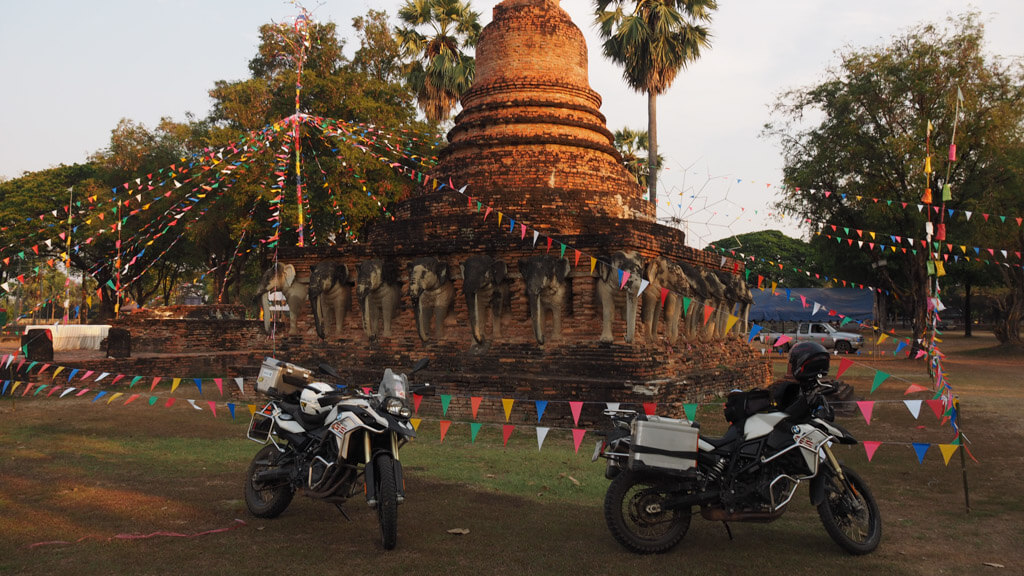 In our experience, for an ADV lid to earn its keep it needs four main ingredients: It needs needs to be aerodynamic enough for comfort at speed, quiet enough on the highway to preserve your hearing and mental health, ventilated well enough to keep you cool in hot weather, and it should also include a peak visor to guard against glare and roost.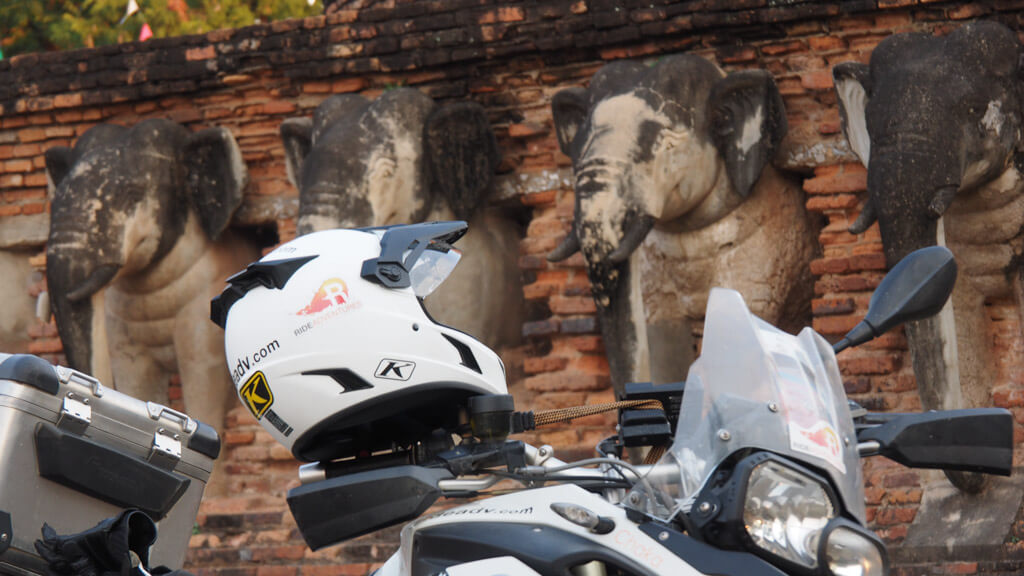 We also prefer our adventure helmets to be compatible with goggles for optimal airflow and protection in off-road scenarios. Ideally this includes both small and large-frame goggles, but because not everyone likes goggles and Pinlock systems exist, we wouldn't consider this one a deal-breaker.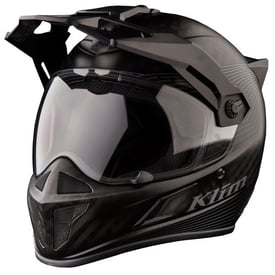 CHECK CURRENT PRICE:
Klim Krios Karbon Review: On Road & Off
As far as proving grounds for adventure gear go, you'd be hard pressed to name a better place than the backroads of Thailand.
Here you'll find all the important things ADV riders crave: Challenging dirt roads (which convert to muddy rivers at certain times of year), pristine views, an abundance of wildlife, and a friendly and accommodating population with an incredible culture to immerse yourself in.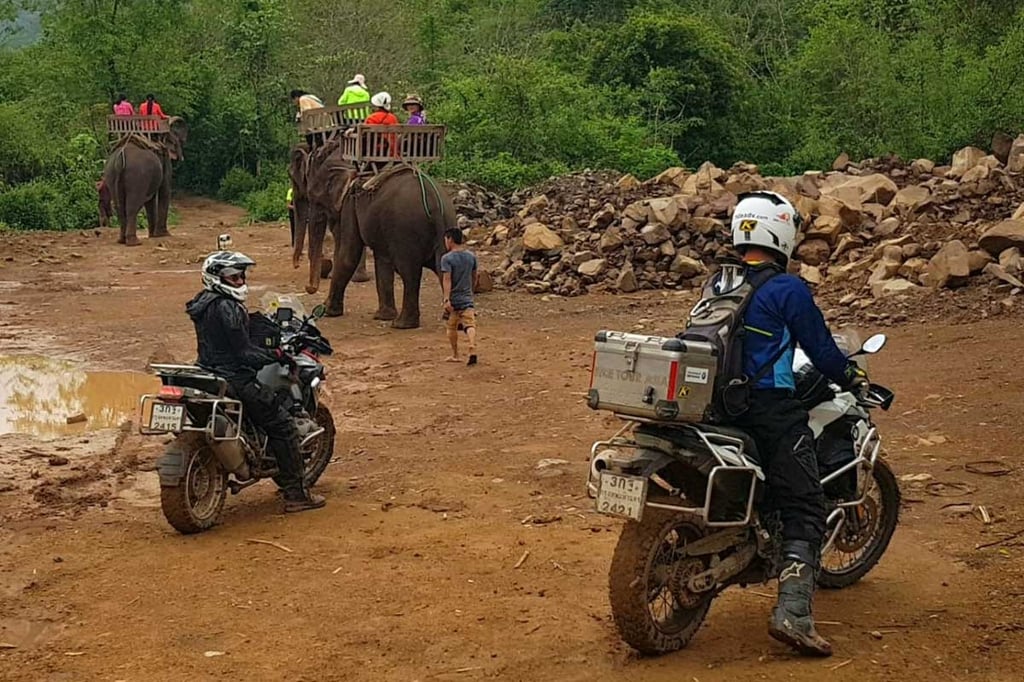 As mentioned above, we did our testing during the month of April, which is a popular time of year here due to the local new year celebration.
Thailand celebrates the holiday with the largest and longest running water fight in the world, and there's no better feeling than being splashed with a bucket of cool water as you roll through a small village in the hottest part of the day.
Alright, enough reminiscing, let's dive into the nitty-gritty.
What We Love About the Klim Krios Karbon
If you're considering an all-carbon helmet like the Klim Krios Karbon, chances are there's one big reason for that: Weight savings.
The Krios was the lightest adventure helmet money could buy at the time of its launch and remains one of the lightest on the market to this day at just 3.3 lbs in a size large.
The difference between the Krios and other ADV helmets we've used like the Shoei Hornet and Arai XD4 is stark from the moment you first pick it up out of the box, and this translated to an impressively fatigue-free helmet even after multiple long days in the saddle.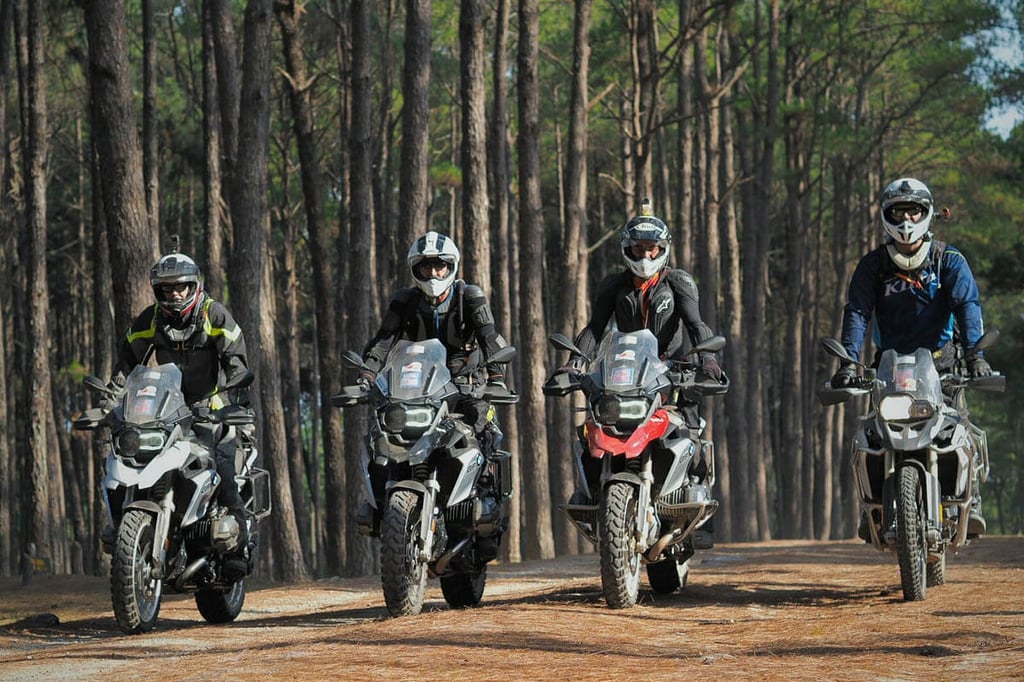 Speaking of fatigue-free, we were also impressed by just how aerodynamic Klim managed to make the Krios Karbon, especially for a helmet with a sizable sun peak. Its high-speed highway manners were among the best we've tested in an ADV lid, with little to no buffeting to speak of.
While we're on the topic of highway manners, another surprising highlight of the Klim Krios Karbon adventure helmet was just how quiet it was at speed.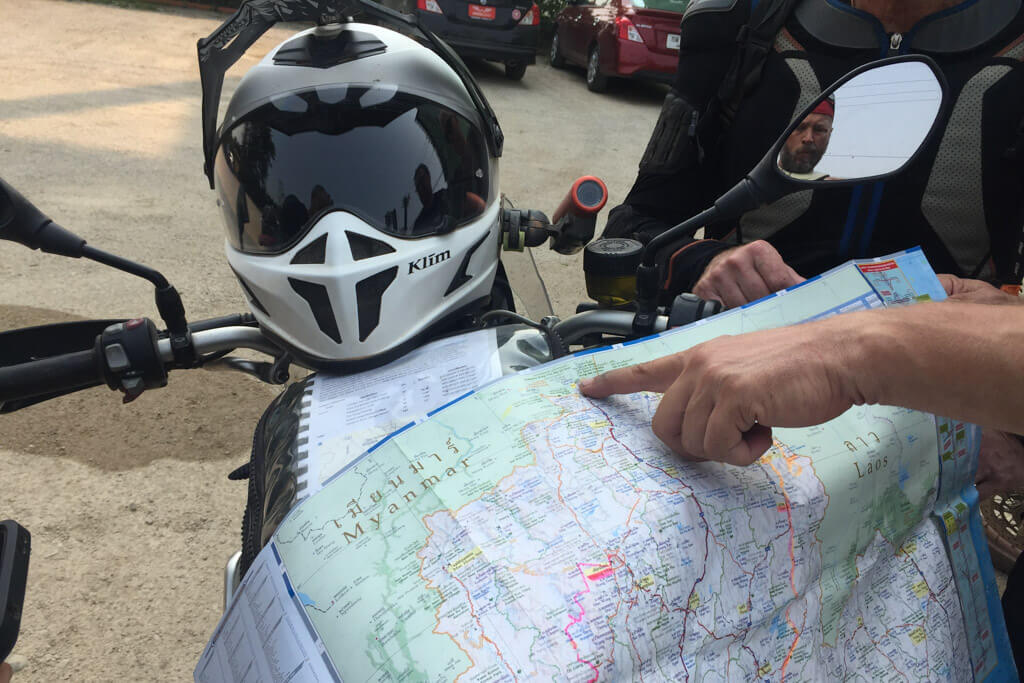 Between the extended chin bar and ultralight carbon shell, we were expecting a pretty noisy lid, but all things considered, the Krios is only marginally noisier than other premium lids like the aforementioned Shoei Hornet X2.
Of course, if you want the most pavement-friendly experience possible, you need only remove the Klim Krios Karbon's peak visor entirely, which is only marginally more involved than reading this sentence.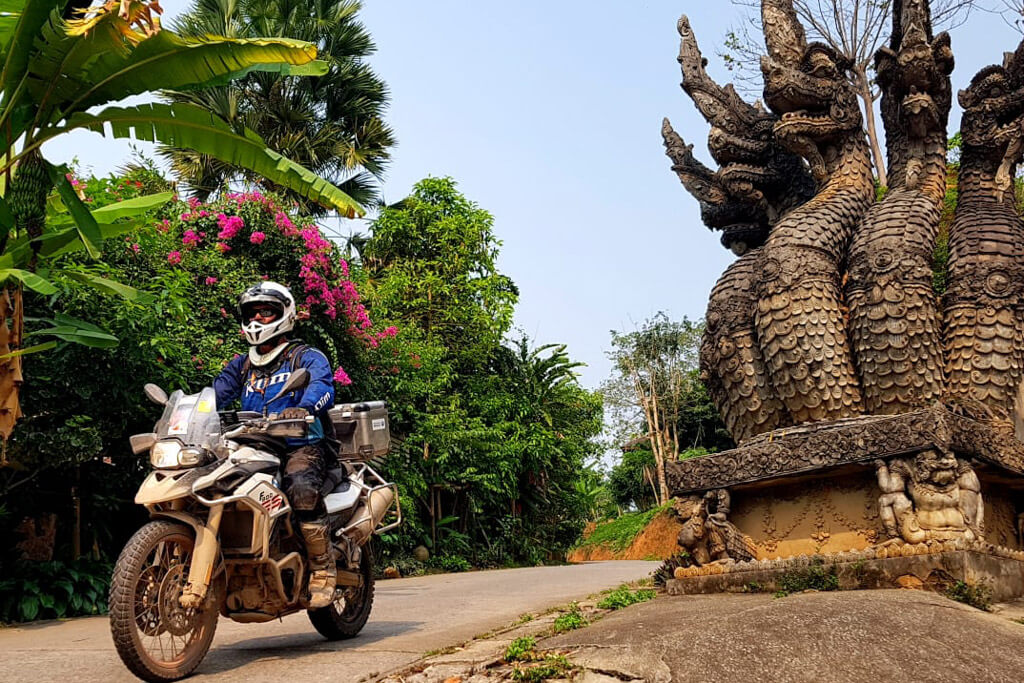 Where other manufacturers often require a screwdriver, a coin, or some other improvised tool to remove their peaks, Klim uses three simple tool-free fasteners, making this one of the easiest peaks to live with we've tested.
We also appreciate that there are no extra washers, grommets, or fasteners to keep up with when removing the peak. Three pieces of hardware are all that hold the peak in place, so your chances of losing some crucial part of the helmet in the middle of nowhere are slim to none.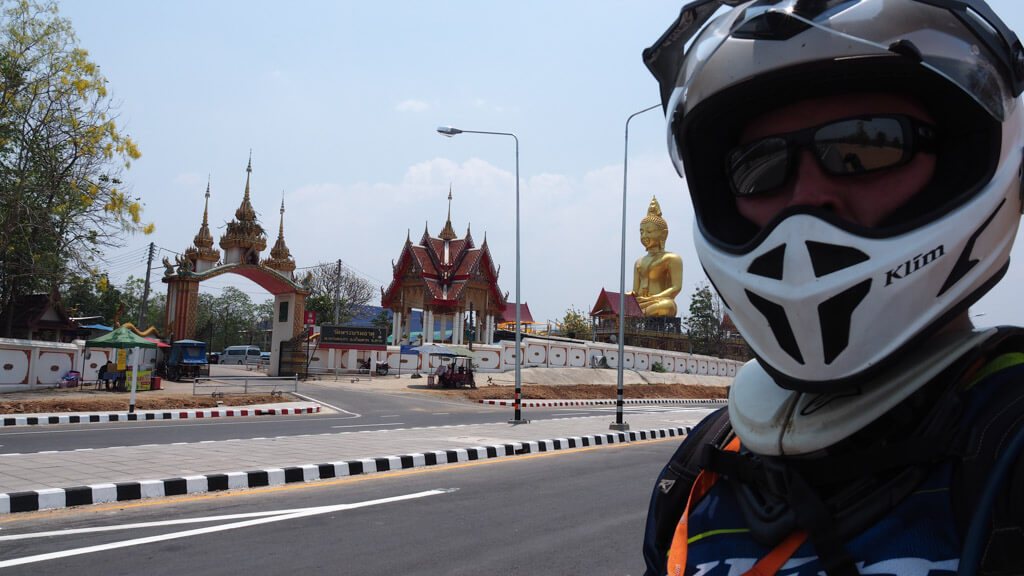 Lastly, we've gotta give Klim credit for their fantastic Klimatek liner fabric. We've worn our fair share of top-shelf helmets over the years, and this is by far the softest and most comfortable we've experienced.
It also happens to be exceptionally moisture-wicking as well, which proved to be a crucial ingredient on the 100+ degree days of our journey.
A Word About the Krios Karbon's Visor...
If you've been keeping up with us here at Ride ADV, we'll wager you've heard us bang on about the benefits of Pinlock inserts before. We apologize in advance, as we're about to do it again.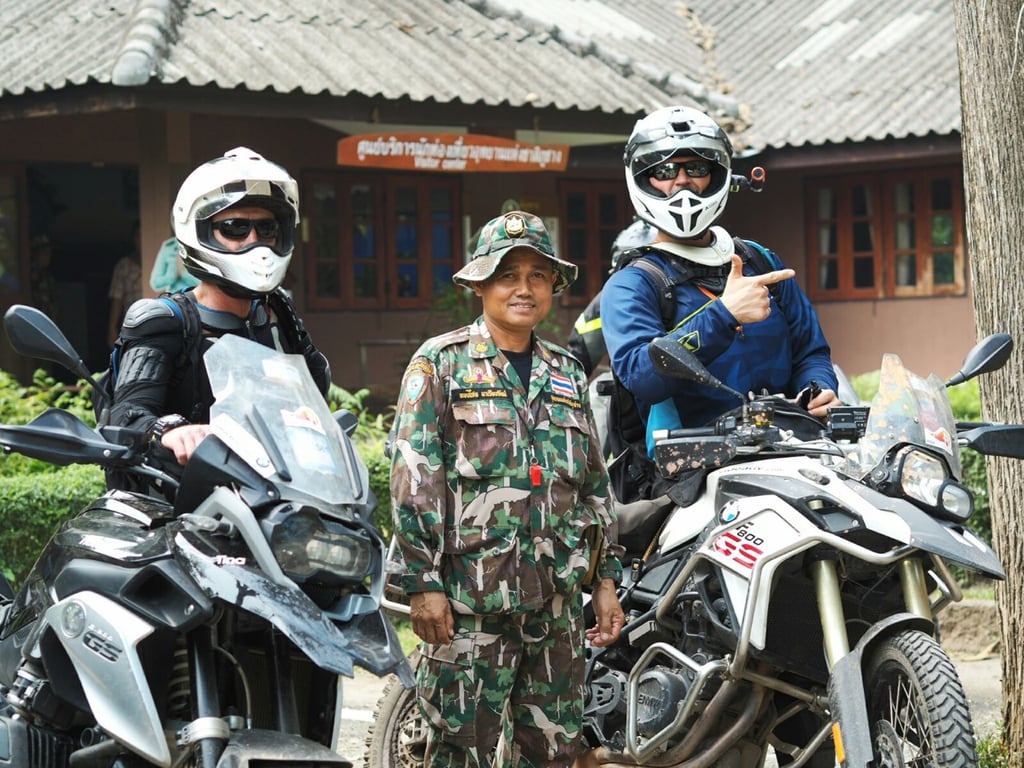 While the Klim Krios Karbon is by no means the most expensive adventure helmet out there (it's actually gotten about $200 cheaper since the launch of the Krios Pro), there's no denying it's a premium helmet with a price tag to match. We expect helmets at this price to come with Pinlock-ready shields out of the box, and the Klim delivers in that regard.
Granted, the Pinlock insert itself isn't included for the price, but these little polycarbonate wonders are readily available at places like Revzilla for around $30, which is well worth the investment considering the benefits. Riding fog-free 24/7 rain or shine? Take our money, please.
In addition to the Pinlock-ready shield, we also love the Krios' visor is extremely goggle-friendly. We know not everyone likes to ride in goggles, but again, we expect a proper adventure lid to function well with goggles for those of us who do.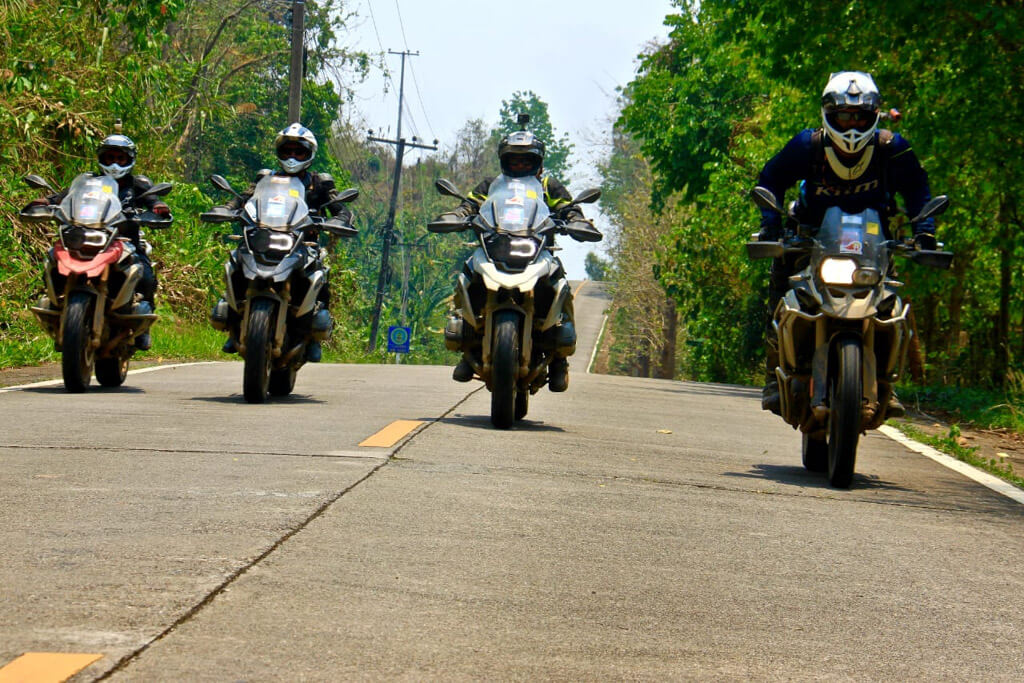 We found the Krios Karbon worked great with small-frame goggles and sunglasses. Even could accommodate larger frame goggles with outriggers as well with a little patience. We particularly appreciate that the Krios' visor opens and closes easily around a goggle strap, so there's no awkward rubbing or bunching when you need to close the lid for extra protection from wind or dust.
What We Don't Like About the Klim Krios Karbon Adventure Helmet
All things considered this is a fantastic helmet, and its lightweight build and excellent all-around manners on pavement and dirt alike are well worth the asking price. With that being said, no helmet is perfect, and we have a few gripes to register with the Klim Krios Karbon.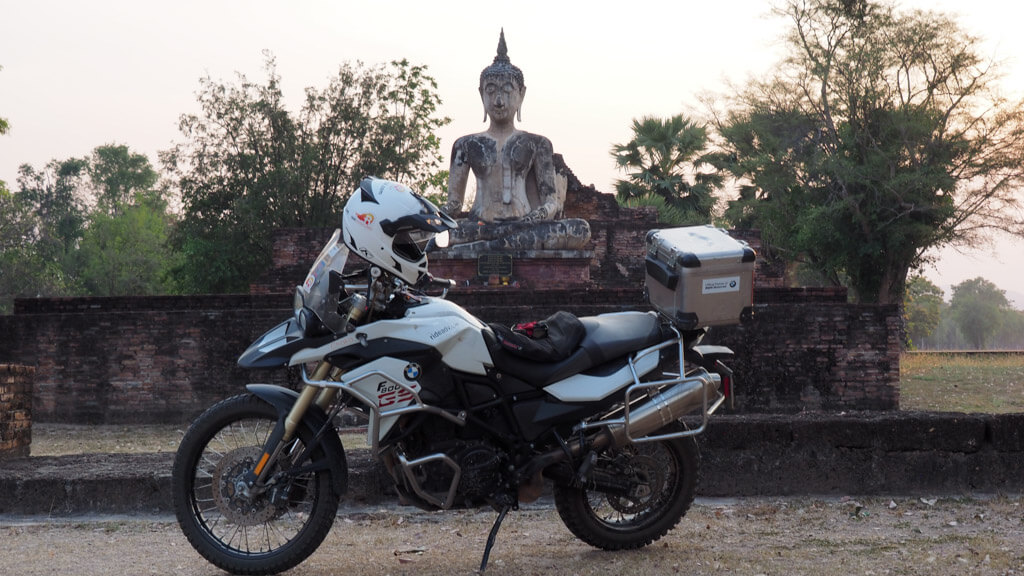 Chief among them is the ventilation layout, particularly in the chin bar. While the Krios Karbon vents well for street use, Klim designed the chin vent to only vent up into the face shield, which typically means directly into your eyes rather than where you want it.
We definitely prefer the option to vent air directly to the mouth, as cool fresh air is a godsend on hotter days or during sweaty off-road riding. This is one of the major refinements that's made the Klim Krios Pro one of our favorite helmets of all time, and we were tempted on more than one occasion to drill our own holes into the chin bar on the hottest days of the Thai summer.
Speaking of the Krios Pro, the other main issue we see with the OG Krios Karbon is that there's an objectively better helmet in Klim's lineup nowadays. Granted, the Krios Karbon is a full $200 cheaper, but even at $700, the Krios Pro is more or less in line with other premium ADV lids on the market.
We'll also note that while the face shield is impressively lightweight, we can't say we're in love with it. Yes, it's Pinlock-ready and yes, it's impressively wide, but in their quest to keep weight to a minimum, Klim specced the Krios Karbon adventure helmet with an extremely thin and flexible shield.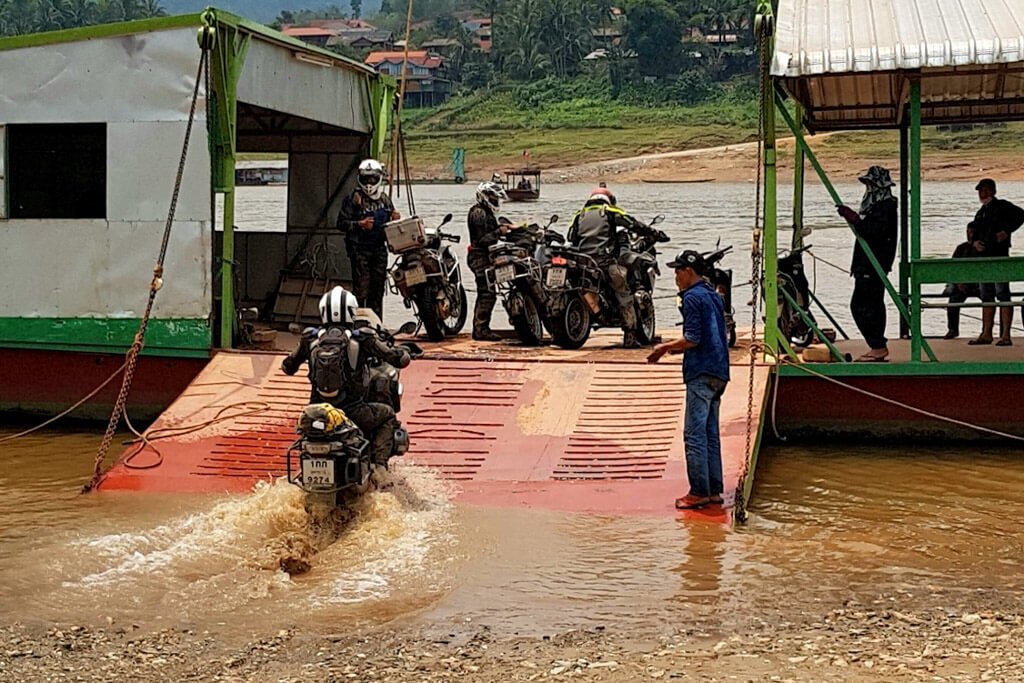 While it certainly wasn't their goal to make the Krios feel cheap, the ultralight shield and accompanying hardware feel flimsy, and have a particularly loud-sounding and klunky-feeling ratcheting mechanism. Granted, we haven't actually had any performance or reliability issues with the shield system, but that racket is something you never really grow accustomed to.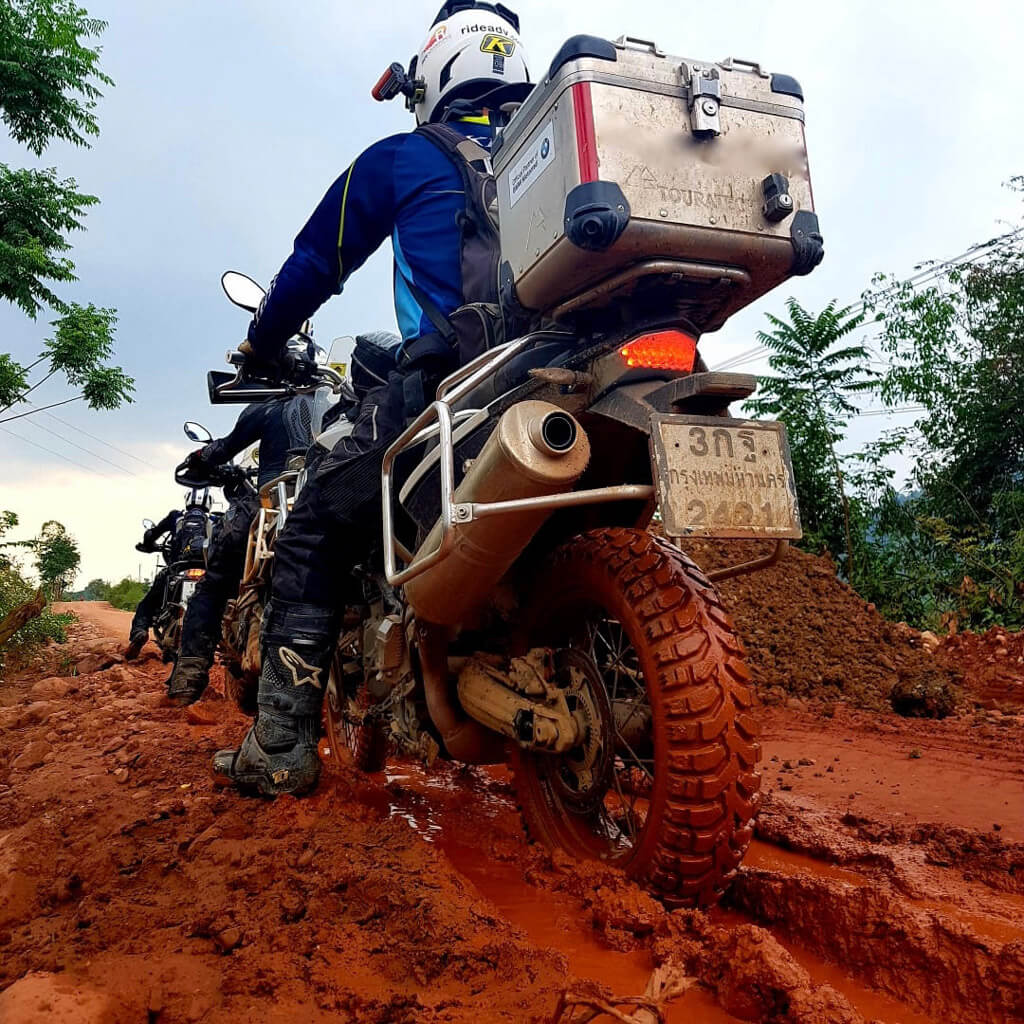 Lastly, we're not sure why Klim chose to make the Krios Karbon's chin spoiler a permanent fixture. We understand that chin spoilers make for quieter helmets, but we would strongly prefer the option to boost the helmet's airflow on hot days in exchange for a little extra noise (especially considering the chin vent's shortcomings).
Final Verdict on the Klim Krios Karbon
All things considered, we've still got love for the Klim Krios Karbon. If it were still retailing for its original $700+ MSRP we might be singing a different tune at this point in the article, but truth be told $500 for a full carbon helmet this versatile is one of the best deals going at the moment, especially for adventure riders who spend more time touring paved roads than attacking gnarly singletrack.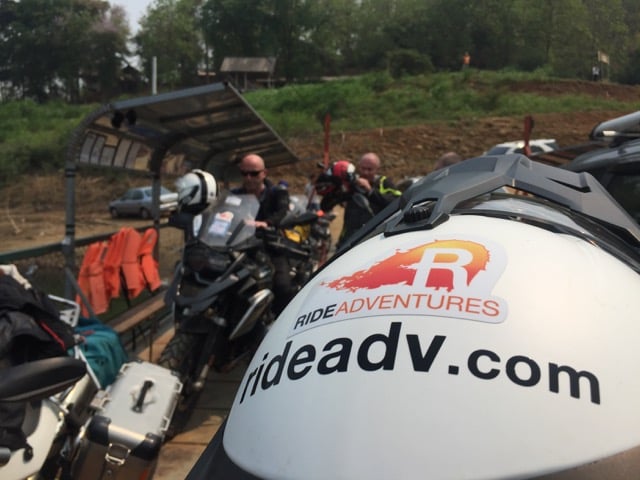 This is still an utterly premium helmet, and we believe it's worth every penny of the current asking price. It's exceptionally comfortable, surprisingly quiet at speed, and impressively aerodynamic for a helmet with a large peak visor. It's got a few minor shortcomings, most notably being it's limited ventilation around the chin, but this will be a minor inconvenience at best for your average ADV junkie.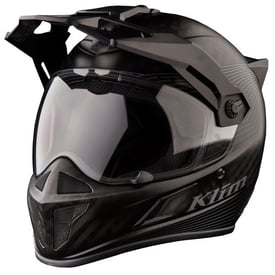 CHECK CURRENT PRICE: