What a fantastic response we've gotten from the announcement made a few weeks ago, that we've started buying bikes and building a new rental fleet here in beautiful Bend, Oregon. Thanks again to all our Customers over the years that are part of making this business possible!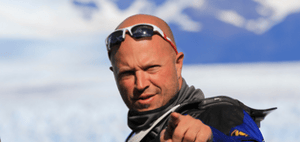 Questions have been coming in as folks have wondered about some of the decisions I'll explain below. Overall reaction has been great, and I'm pleased to see that a few of you have already booked for the March 31st & April 16th "Baja on Down" scouting trips we just announced earlier this week. There are still 2 spots available going southbound and 3 going north, so contact me ASAP through that page if you want to grab a bike for these trips. Peak season underway now and with a full month in Patagonia coming up, I'll be ready to sip a beer on a beach in Baja with any fun dual sport riders looking to join.
Why aren't we offering BMW rentals in Oregon?

That's right, after all these years providing BMW GS's for our Customers in rental locations around the world, we have decided not to offer the popular German brand in the Oregon-based rental fleet. This is mainly because we don't have BMW dealership representation here in central Oregon yet, and with the nearest dealership being nearly 3 hours away on the other side of the Cascade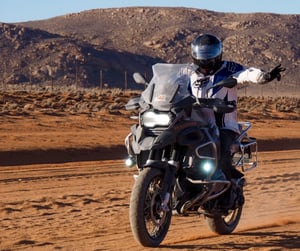 Mountains, it just doesn't make sense to start an operation with such logistical challenges. If perhaps someday we have local support, the BMW's could be introduced ... but initially, it just doesn't make sense. - Furthermore, word is going around that as of this year, all BMW dealerships will have rental services, making it less important for us to offer more of the same brand.
Why are you offering KTM's?
The question really should be, "why on earth wouldn't we?" Aside from the incredible potency of Big Orange's lineup, I admit, there's some small part of me that is nostalgic about how RIDE Adventures was born in the first place. When my garage door closed in Atlanta back in 2008, I had no idea what might unfold as I set out into the world on my 2004 KTM 950 Adventure to ride across the U.S. with open-ended plans for my return. As it turned out, such a dependable, fun, and capable motorcycle brought me to so many incredible places and experiences, that I will forever hold a special place in my heart for KTM. "Julius" (my 950 Adventure) has long since been retired, but bikes like the new 1290 Super Adventure and the 1290 Super Duke GT are going to be a riot for those who come to visit us in central Oregon. The KTM's are being set up with soft luggage, and tires according to the incredible dual sport opportunity that exists here in the Pacific Northwest. Riders who reserve these bikes while we have availability will be armed with the ultimate motorcycles for adventure. When the KTM 790 Adventure R becomes available, rest assured we'll be offering that one as well.
Why not offer KTM rentals everywhere else?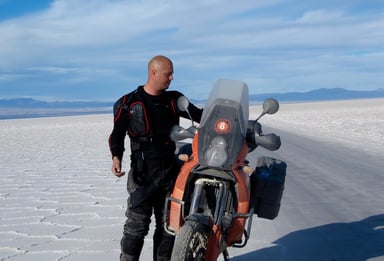 The answer is similar to why we're not offering BMW's here in Oregon: Logistics. As in, "parts supplies and dealer support." Especially in the Andes Mountains where the majority of our renting and touring action still takes place, the parts & dealer network just isn't as strong as we need it to be in order to properly maintain a rental fleet. The attempt was made in Chile about 8 years ago, as one of our partners tried running a tour with a couple of brand new 990 Adventures. Within 3,000 km's, both fuel pumps were dead, with no option for replacement parts for weeks. Horrible Customer Service regarding the warranty on this from KTM Chile to boot. (Picture above with my KTM, Julius, out in the Uyuni Salt Flats of Bolivia.) - While I hinted above that my 2004 950 Adventure was totally reliable, the truth is, there was 1 recurring part failure on that bike as well: The fuel pump. Something about KTM's pumps and the fuel conditions in South America meant I always had to keep a spare pump with me, and lots of other riders had the same issues. Between this and other small parts needs though, KTM just hasn't developed the presence yet in the Andes to offer their bikes as reliable rentals. Hope they do soon, cause these are some great bikes : )
Why Baja, and Why Alaska?
Yes, if you saw the initial announcement about the new fleet, I saw mainland Mexico on my initial trip to South America, but never had the chance to see Baja yet. As such, and because RIDE Adventures only offers routes that have been pre-ridden and researched, we're doing the "Baja on Down" scouting trips in April with fun and exploration in mind. We definitely have winter months around Central Oregon, so having some great cold weather plans in mind for these bikes just makes sense. --- Similarly for August, we're going to take advantage of the best weather of the year for seeing the otherwise frozen tundra of northern Canada and Alaska, with runs to both Tuktoyaktuk and Prudoe Bay in mind. Those research trips (one northbound, and another south back to Oregon) haven't even been formally announced yet, but spots are already spoken for. So if we do end up announcing the options publicly, don't wait to grab your spot!
That's enough for now. Working 7 days a week this time of year, but we got 6 inches of fresh powder overnight, and Mt. Bachelor is calling this bachelor to have a little pow wow here in Bend's backyard : )