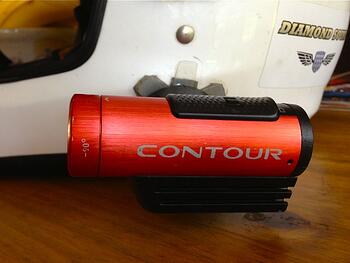 "An agonizing feeling, that tele-tubby box of a camera haunted my dreams. The more I saw it the more I wanted to scream inside. Not out of anger, but out of disbelief that something so ugly could take over the market like a tidal wave." - Marc Barros - Co-Founder of Contour Inc. (Source: marcbarros.com)

Folks, I can't believe it happened, but the best helmet camera company out there just shut down last month. A classic example of how big money and huge marketing budgets can propel an inferior product to the front of the market and squash the best camera companies into oblivion, this is quite a shame. Equally shameful is that this kind of thing happens in many other industries, including the motorcycle touring & renting business. Big money and advertising has many customers "running to the biggest" company, instead of getting the most value out of their dollar with others who don't spend as much on advertising. Oh well, such is business for now I guess.
Still, I thought it was important for you to know about these great Contour HD cameras, as there are still some out there you can grab for cheap.
Along the lines of my other motorcycle gear review about neck braces, another frequently asked question I get when standing in line with my motorcycle helmet is about the camera mounted on the side.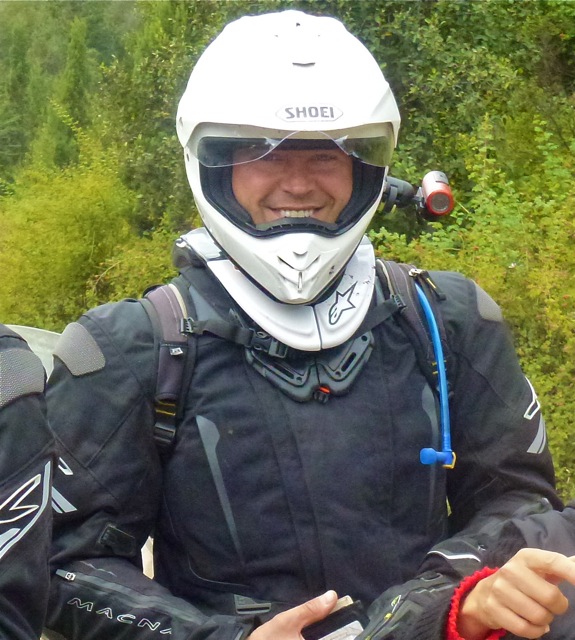 People often ask "is that a flashlight?" (which I suppose, it could look like.) Also funny is that many even ask "is that a GoPro?" When in fact, the Contour HD that I have mounted looks nothing like the hideous glob of plastic that lops off to the side of helmets of many other riders. Hey...I'm being honest here, and clearly in agreement with Marc Barros as shown above. One on hand, aesthetics are hardly important; but at the same time...that GoPro looks ridiculous.
I'm on my 2nd Contour HD camera at this point, after the 1st one lasted a solid couple of years through a half-dozen countries, about 100,000 miles, many hours of footage, rain, sleet, snow, and dust. It was neither in a waterproof case, nor claimed to be waterproof, yet still lasted a long time in such and recorded some great video footage for RIDE Adventures.
This latest version I'm using, the Contour ROAM2 took their already great camera design just a few steps further:
Waterproof without the need of an external plastic case
"Instant-On," allowing you to record/stop in a split second (previous version needed +/- 5 seconds to power-up)
60 Frames Per Second video recording capability, which helps smooth the scenes and for slow-motion editing
What good does this information do for you now that Contour is closed for business? Again, there are still a bunch of Contour HD Video cameras out there on the market that you can grab for cheap, so you might want to take advantage. Maybe Contour will even reorganize with some new funding, and pickup where they left off. In the meantime though, hopefully you'll seek out the best helmet camera from some smaller online or store front retailers, and recognize the underlying purpose of this article.
WHAT TO READ NEXT: How about a Klim Badlands Jacket Review to continue the motorcycle gear series?