Friends and fellow motorcycle riders, a huge thanks goes out to all of you for making 2013 such an incredible year for RIDE Adventures, LLC! The business saw fantastic growth in its 3rd year since opening, and we'll proudly continue with more plans for making more happy customers in 2014 and beyond.
A few highlights from 2013: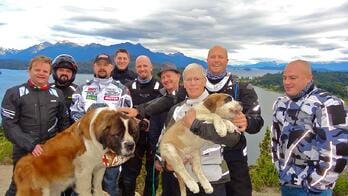 Rider Magazine Article: March 2013 saw a group of highly respected motorcycle industry owners and managers get together for the "Industry Invitational 2013," and Arden Kysely from Rider Magazine came along to cover our Patagonia Experience motorcycle tour. That article from August has helped promote the service we offer, helping riders see the incredible Andes Mountains of Chile and Argentina.
Motorcycle Rallies and Events: Always looking forward to getting out and meeting you in person, we had booths at the MSTA Star 2013 in Lexington, Kentucky, the BMW RA at the Biltmore in North Carolina, the BMW MOA Rally in Salem, Oregon, and the Curve Cowboy Reunion 2013 in Bend, Oregon. So great meeting you all in person! We look forward to more events in 2014.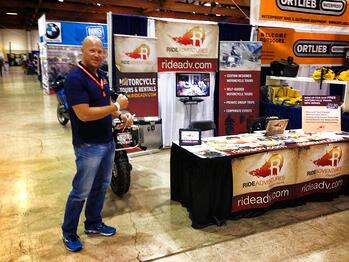 Expansion of Partners Network: It's no secret, we depend heavily on our trusted Partners and fellow tour & rental operators around the world. Anyone in the travel business who tells you otherwise, just isn't telling the truth. As such, we've taken our relationships with existing Partners to new levels, allowing you to communicate directly with them through our website. So you still get the comfort of dealing with the U.S.-based RIDE Adventures, LLC, and you still get the reassurance that we're connecting you only the best providers in each region, and you still get the benefits of the Repeat Customer Discount program; but now, you can communicate directly with the best providers in each country for arranging your motorcycle trip! This year we added motorcycle rentals in South Africa and New Zealand to make sure you're taken care of when winter rolls in up north.
The list could honestly go on forever, but as you can tell by the gaps of time in between recent blog posts, things are VERY busy right now, and time is tight. I personally am off to Colombia in the morning to help with the last "Discover Colombia" guided tour for 2013. Then off to Chile and Argentina for Patagonia tours through March.
My best wishes go to all of you for similar travel plans and a safe and healthy 2014. Perhaps I'll be seeing you on one of these tours, if not in 2014, sometime soon!
RIDE on!