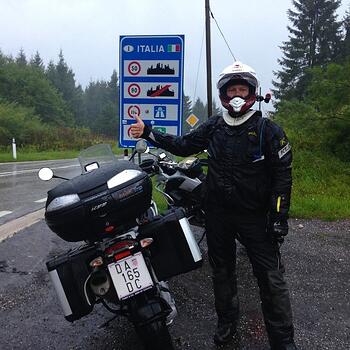 Is it too cliche to say, "It's a dirty job, but someone's got to do it?"

Hey, it's the truth. This business started by riding and researching motorcycle routes, and it continues to grow partially due to such efforts. Now in eastern Europe this past week, riding the Dolomites of northern Italy and the Alps of Austria and Slovenia, I'd say RIDE Adventures will have more to offer soon!
Steve Atwill, a Repeat Customer of RIDE Adventures joined me for the first 4-5 days of this research project which was just really just a motorcycle & GPS rental starting in Zagreb, Croatia. We're also doing an actual guided motorcycle tour offered by one of the local operators, but that's down through Bosnia & Herzegovina and Montenegro before circling back to Zagreb.
What a ride though through the Dolomites and Alps though! Unseasonably heavy rains hampered things a bit, but didn't stop us from crossing EU borders without a problem, whizzing along through beautiful valley settings, and staying at, dare I say, some of the "charming" Gastof's typical in this region.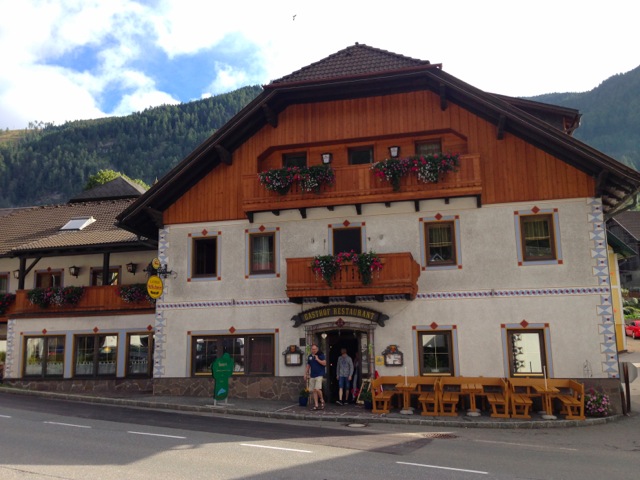 While I'm obviously a proponent of the guided motorcycle tour format, there's something to be said about the self-guided experiences we offer as well. In this central/eastern European region, you can have so much fun if you just arrange good bike (I'm riding the BMW R1200GS,) a Garmin Zumo or similar GPS, and set the "Avoidances" to keep you off main Interstates, Highways, and Toll-Roads. These tiny villages in Austria and Slovenia are just picture-perfect, with a "Gasthaus" or Bed & Breakfast-type option available on nearly every road. It's really easy to travel here, guided or self-guided.
A real highlight (fortunately as the weather cleared for us a bit was the "Nockalm Road" or "Nockalmstrasse" named for the Nockbergs, or uniquely shaped small mountains that line the National Park here. Like they say, it's motorcycle paradise! There's a small fee of about 10 Euros to enter the 34km stretch of twisties, and as such, we could tell some riders were essentially "lapping it" by going back and forth without leaving the road. It never gets terribly high in altitude, or even in the busy season here did the road seem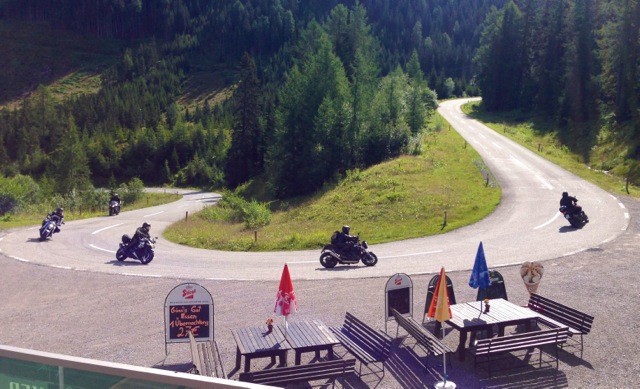 over-packed. Well, if it was packed with anything, it was great scenery and fun twisties.
More on this region soon....we'll have self-guided motorcycle trip or guided tour service to offer you soon. Actually started this blog post a few days ago back in Croatia, and now we're in Sarajevo, Bosnia. What a site, and city rich with history!