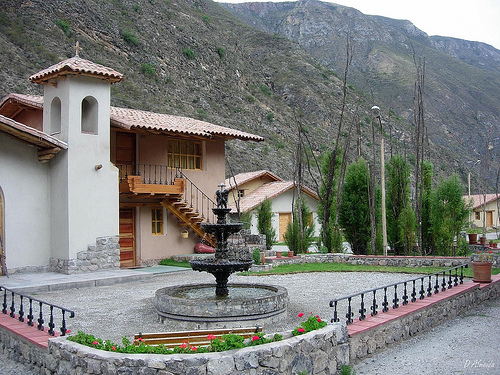 The ride between Cusco and Nazca is definitely amongst the most beautiful for motorcycle rentals in Peru, or anywhere in South America for that matter. But you might want to break this up into 2 days because it will take much longer than it appears on a map!
A great hotel option in the middle of this ride is the Tampumayu Hotel and Restaurante, found at kilometer 361 right along the south side of the highway. With a friendly and helpful staff, excellent Peruvian cuisine, and a relaxing atmosphere nestled into the Andean countryside, its best to call ahead and reserve your room for the night. The town of Chalhuanca just to 19km to the west has a few hotels also, but nothing as nice as the Tampumayu.
If you're in need of more than just a night's rest from your motorcycle ride, the area also offers some hiking and bird watching opportunities, as well as visiting the archaeological ruins of Huayllaripa.
We hope you rest up comfortably and get ready to finish the beautiful Peruvian ride no matter which direction you're traveling. Of course if you've chosen one of our motorcycle rentals in Peru, more assistance with hotels and recommendations are all part of the service.