We're through first border crossing on this Patagonia motorcycle tour, enjoying Argentina, and finding great photo opportunities along the way!
First is our stop at a viewpoint overlooking the Llao Llao hotel and resort in Argentina and its adjoining lake system. With "Che" the St. Bernhard joining the guys for a photo shoot, its just another great moment riding through Patagonia.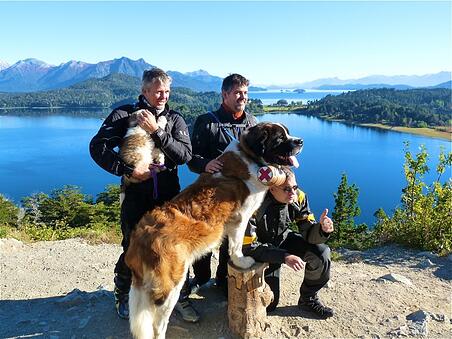 Second, Jeff is considering some local artisanal attire for the cold nights we'll experience here. Not sure if it works on top of his Rev-It jacket…..you be the judge.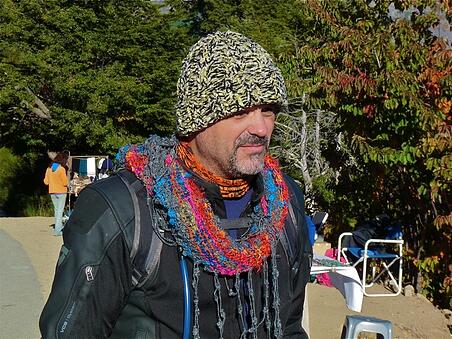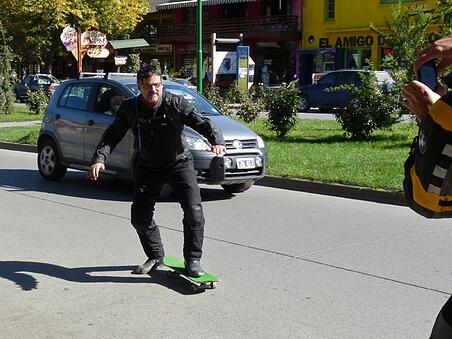 He later borrowed the skateboard of a local kid in El Bolson during lunch, just to make sure he's fit to do more than motorcycle riding.
More pictures coming soon, and little time to type about it!