Patagonia motorcycle tours don't need to just be about riding, although we've been getting plenty of miles on the bikes (today was another 10-hour round trip hustle from Hacienda Tres Lagos to Caleta Tortel in Chile.)
Yesterday we took some time away from the bikes to tour the Marble Caverns that have eroded along the western shores of Lago General Carrera in Chilean Patagonia. Bright blue waters and fantastic scenery the whole way.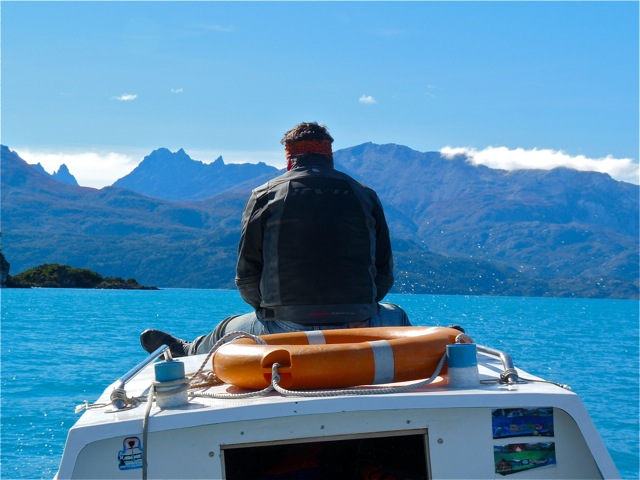 We did get some riding time in though, too, and the route to the Bahia Exploradores from Puerto Tranquilo included a small river crossing, perfectly excecuted by Ian here.
Settling back into the Hacienda for the evening, our "cordero asado" (lamb barbeque) awaits us, here with Jeff posing along side (Jeff's the one on the right.)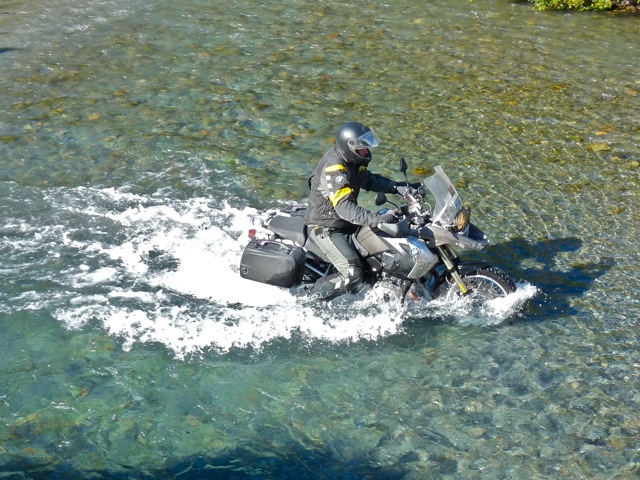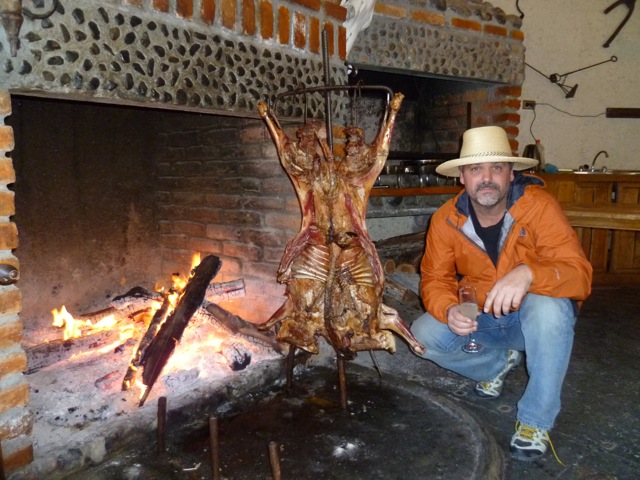 We 'll leave first thing tomorrow morning and head way north to Puyuhuapi where the boat will take us to the Puyuhuapi Hotel & Spa for one night. With all this Patagonia riding, we look forward to massages and a good soak in their thermal hot springs for sure!