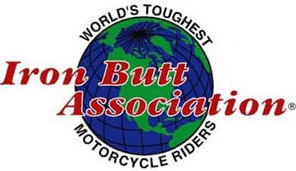 It's definitely an "Iron Butt" year in 2011, and riders from all over are gearing up to start this epic rally.
With 2011 being its 9th semi-annual running, motorcycle riders are again preparing for their grueling 11-day charge across an 11,000-mile route, with a series of "Bonus Hunting" options along the way. Seeking the ruins of the Branch Davidian compound near Waco, TX, or purchasing a toe tag from the Los Angeles County Morgue are just examples of the bizarre errands that riders will run in their chase of this glorious title.
Starting June 20th in Seattle, follow the events of this year's rally at www.ironbutt.com and start making your plans to stand on the podium at the 2013 event!