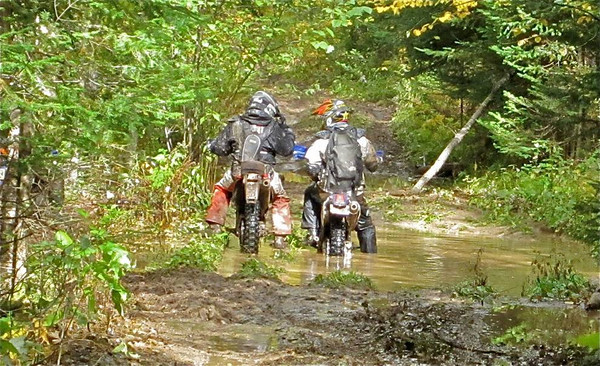 This past weekend brought the much-anticipated opportunity to see American Le Mans Series racing action at the world famous Road America in Elkhart Lake, WI. Racing action that keeps fans coming out year after year, it's the kind of event any motorsports enthusiast will enjoy.
With the coming together of motorsports enthusiasts, plenty of motorcycle riders were in the crowd and I had the chance to meet some folks from the Wisconsin Dual Sport Riders. Readying for their 11th Annual Big Woods 200 this September 24-25 in Wabeno, WI, it's an event that compliments their annual spring rally (Ride for Research,) which acts as a fundraiser for the University of Wisconsin's Comprehensive Cancer Center.
Aside from the philanthropic nature of the Wisconsin Dual Sport Riders, they do everything they can to make family-oriented events out of great motorcycle riding experiences. Be sure to catch more details on their site for the upcoming Big Woods 200, and enjoy your ride in beautiful Wisconsin this fall!