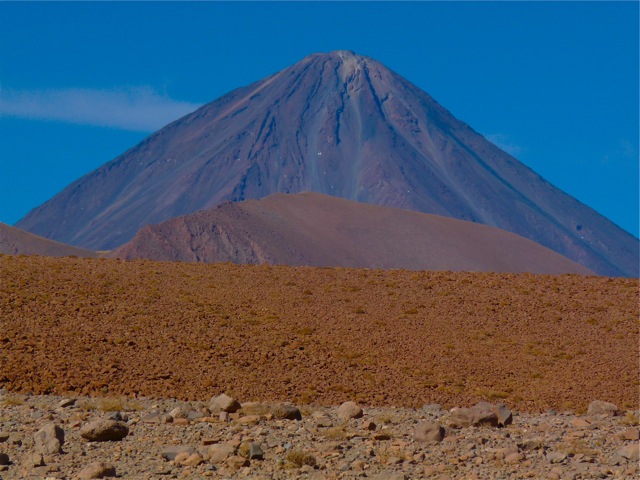 We've posted another photo gallery in Flickr, this one including some of the fantastic scenery you'll visit on a motorcycle tour around San Pedro de Atacama in the driest desert in the world!
Still in the middle of the Patagonia busy season (October through February) we're starting to get inquiries from 'wanting' motorcycle riders about the upcoming Bolivia and Altiplanico (high plains) motorcycle trips. These are pretty big adventures tours, usually over 12 days in length, so it's only appropriate that folks plan this far in advance. Tours of San Pedro de Atacama and the high plains region of Bolivia typically run from late April through September.
Some of these photos might look like they're fake, or from some kind of an amusement park where man-made backdrops can be as vivid as a paint brush will allow. Such is not the case here: None of these photos were taken by a professional photographer, or even a camera that costs over $300 in the U.S.!
Worth noting is that the Atacama Desert is now home to the under-construction ALMA Observatory, and what will eventually be our greatest viewpoint into the universe around us.
Don't let another year go by where you dream about these types of motorcycle expeditions. Let this photo set be the spark for what will be your Bolivia motorcycle epic!