RIDE Adventures recently had the pleasure to work with a premier authority on the topic of preparing motorcycle travelers for their upcoming trips. (Those of us who have ever been sick during a vacation before might appreciate this!)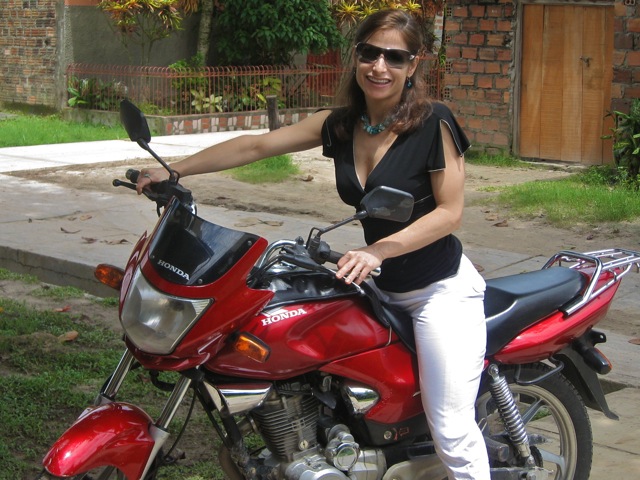 Dr. OraLee Branch is an Epidemiologist and Global Health Specialist well known for her work in the Amazonian region of Peru and other places around the world. Dr. Branch recently took time away from her malaria research to help us create a "Packing Checklist" for motorcycle travelers that covers a wide range of concerns riders might encounter during a motorcycle trip, and accordingly reminds us how to prevent or deal with such situations. (This checklist, which focuses on health concerns during South American travel, can be downloaded here:
Important to note here is that the guided motorcycle tours that RIDE Adventures offers all include some of the basic medical and first aid needs mentioned on this checklist. If a support vehicle is set to follow your tour, the first aid kit will obviously be more "complete" than tours without a support vehicle. Of course those who might take advantage of this packing list the most are those motorcycle rental customers, who won't have anyone but themselves to bring such precautionary materials.
As if Dr. Branch's wealth of knowledge and background in medicine doesn't make this information valuable enough, get this: She's a motorcycle rider, too! Frequenting the dirt roads deep in the Amazon Rainforest on her Honda, Dr. Branch undoubtedly knows the types of obstacles and health concerns we face as motorcycle riders.
Our sincere thanks go out to Dr. Branch for her time on this subject, and we hope to see her on an upcoming motorcycle tour with RIDE Adventures soon!