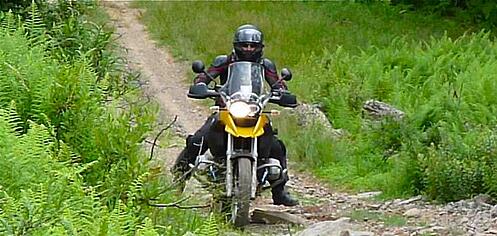 Motorcycle Adventure Riders unite!!! (Or at least, "people who want to be Motorcycle Adventure Riders.")
Whether you're already an active weekend warrior with your dual sport bike, or on the cusp of buying a bike and making your debut on the riding scene, a great new series called the "Adventure Summits" might be just what you're looking for.
Boasting a simple moniker that touches on some of the finest pleasures in life, "Ride, camp, eat, and compete" pretty well summarizes this great series of occasions to get out and RIDE. With a set of GPS routes provided that leads riders to each upcoming event, the Adventure Summits will have bikes and riders from all brands and origins showing up to each Summit. Collecting points along the way (proven by photo and uploaded to www.advsummits.com) and convening on a destination full of other Adventure Riders, the camping, eating, and partying that ensues will build a great balance of spirited competition and comaraderie leading up to each next event.
Of particular interest to some riders might be the chance to participate in the famed "BMW MOA GS Giant" event in front of potentially thousands of people during the international rally in July. As we covered in our wrap-up of the 2011 GS Giant, this is one fantastic piece of entertainment for onlookers and a true riding challenge for those who choose to participate.
Whether you've got your sites on a domestic motorcycle tour or you're trying to prepare for one of our international motorcycle tours, the Adventure Summits can hone your motorcycle packing and riding skills before any big trip. Be sure to see www.advsummits.com, and start your registration and point collection!