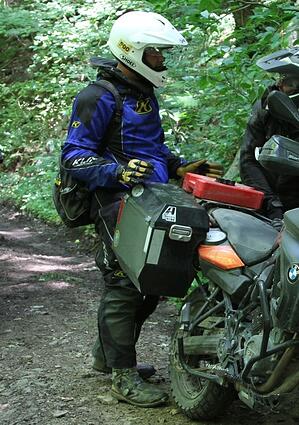 Pleased to announce: Eric Lange from RIDE Adventures will be doing an adventure riding seminar at Schlossmann's Powersports Milwaukee (BMW & Triumph) on September 15th!
Just about 2 weeks after their new store opens, Milwaukee's BMW Motorcycle dealer will host riders or soon to be riders that are interested in the topic of "Adventure Motorcycle Riding." (Please be sure to make note of their new location as of September 1st on Silver Spring Drive, just west of Hwy 45.)
What exactly 'adventure riding' is, the type bike you'll need, gear to wear, riding positions, and some great adventure riding destination options will all be covered, as well as answers to questions attendees may have. Whether you're about to embark on a new motorcycle-only lifestyle or just looking to make the best out of an upcoming 2-week opportunity, this is a great opportunity to learn ways to save time, money, and potentially avoid some hassles.
If we're lucky, the fabled new 2013 BMW R1200GS will be in stock already for viewing (this one rumored to be the first with liquid cooling and a host of other improvements.) We're of course looking forward to trying out the new bike on guided group motorcycle tours around the world in 2013!