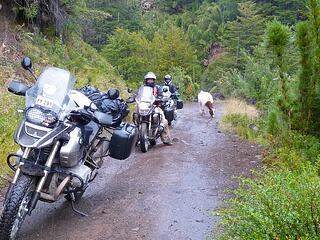 As we've been predicting, this season's Patagonia motorcycle rentals and tours are just about sold out already.
Those who have the time to ride their own motorcycles to South America are still in luck, but we've already had to turn away some folks looking to rent BMW motorcycles and ride through the likes of Torres del Paine, the Perito Moreno Glacier, the Carretera Austral, and the remaining endless beauty of Patagonia.
In addition to the motorcycle rentals, the tour spots are disappearing early as well. Proudly represnting a number of South America's finest motorcycle tour operators, RIDE Adventures has visibility to a long list of guided group motorcycle tour options, but very few spots remain on any tour in any month coming up.
Anyway, we hope you'll act soon if you plan to ride in Patagonia this season. It's a landscape that's changing every year, but still an unbelievable site to those who arrive.