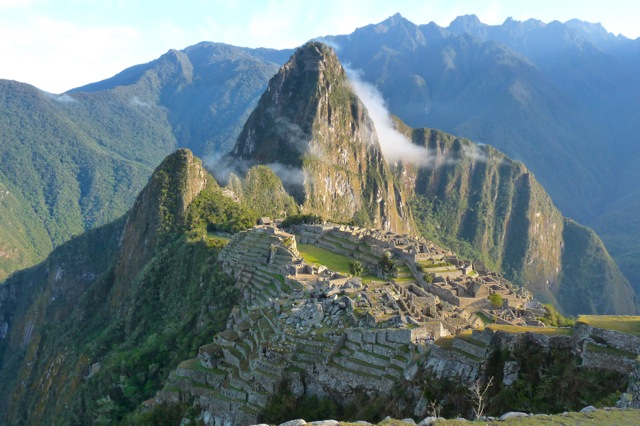 Although the hot topic at the moment is Patagonia motorcycle tours, (which are almost sold out!) those riders who like to plan ahead a bit further can rely on us the "Highlights of Peru" motorcycle tour for the season starting next July! This is a new offering by RIDE Adventures in conjunction with one of our partner companies, that we're very excited to bring to you.
Why in the South American winter?
Remember folks: While Peru is definitely in the southern hemisphere, and yes, the southern hemisphere's winter (June-August) is opposite of the northern, we have to use their winter time because of micro climates in the high Andes Mountains that are heavy with rain at certain times. Don't worry too much about when and where, just trust us...we've been doing this a while and we know when it's best to ride a BMW GS motorcycle through Peru and visit places like Machu Picchu.
Machu Picchu isn't the only thing to see in Peru though. The Nazca Lines, the Andean Condors in the Colca Canyon, and the fine twisties and great motorcycle riding scenery make this the perfect 2 week guided motorcycle trip!