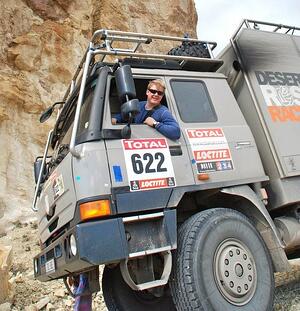 With our first overland travel / 4x4 tour now up on the website, RIDE Adventures continues with our promise of always finding you great opportunities to RIDE. What's more, this 1st listing happens to be a chance to see the Dakar Rally up close!
While we've been entirely focused on motorcycle adventures until now, this Dakar Rally overland travel tour opens the door to adventure-minded travelers that aren't ready or interested in motorcycle travel. Without a doubt, the motorcycle "thing" isn't for everyone, but that shouldn't stop you from getting the same types of active, outdoor adventures we continue bringing to travelers.
This Dakar tour is quite unique, if for no other reason than its price is so good. Any other overland adventure you'll find following the Dakar will typically be an open seat within one of the Dakar team support vehicles. Sure, riding along with the team might be a fantastic experience as part of the Dakar teams, but for $20,000+ per spot on the trip, most people would sooner pay off their car loans or do something more practical.
How does it work? Be sure to see our tour page devoted to this Dakar Rally Trip and learn more about what's included, the dates, etc. Important to note is that it won't fall under the category of "luxury" tours. Aside from the first and last nights where hotels are used, we'll be camping out each night under the stars, cooking for ourselves around the campfire, and showering within the facilities of the 6x6 Overland Truck we'll use to chase the Dakar race each day. While there are some who might be turned off at the thought of all this "outdoorsy" travel, those who are chained to your desks right now might be salivating at the thought of it.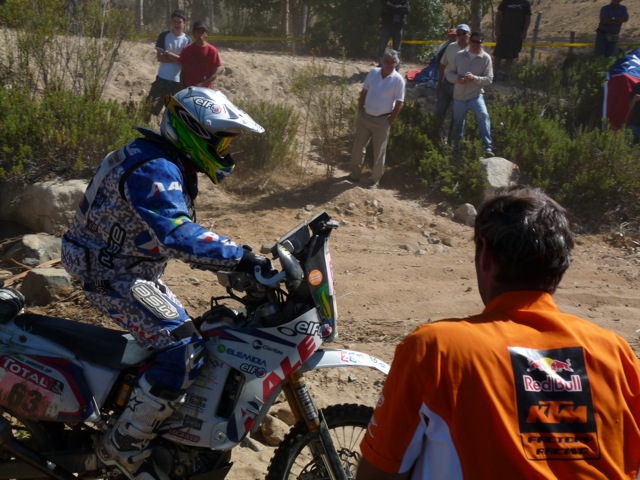 By camping out each night as close to the official bivouac as possible and finding the best possible viewing points to interact with the tour each day, the ultimate goal here is to experience the Dakar Rally as up-close and personally as possible. If our movement to stay ahead of things seems somewhat "abrupt" at times, or wake-up is earlier than you might want it to be, just imagine what a typical privateer Dakar racer is feeling like? Some of them will have mechanical issues under the hot sun during the day, end up "limping" back to the bivouac at 2am, working some more on their bikes, and then getting up at 6am to ride all day again. Dubbed the "ultimate" of all rally races, few will dispute such this as the Dakar Rally official title, and those who do might need to witness the event up in person themselves. (And to think: "Those in the know" will remind you that it was even tougher while it was still in North Africa!)
An important distinction to make when you see the tour page is that there are 3 options available to join: The 1st half, the 2nd half, or you can just sign-up for the entire overland tour and enjoy to the fullest. Keep in mind that there are great South American motorcycle touring and renting options to enjoy outside of this specific trip, and countless fantastic sites, scenery, and cultural experiences to enjoy in Peru, Argentina, and Chile. For overland truck travelers though, this opportunity to travel in such a 6x6 truck, and enjoy and adventure along with seeing the Dakar Rally makes this trip a sure sellout. In fact, between the posting of the tour 4 days ago and the writing of this blog post, 2 of the 4 spots have already done exactly that: Sold out!