Among the motorcycle touring options in South America that RIDE Adventures offers, the requests for tours and rentals in Peru are definitely on the rise.
Now with our latest addition of the "Machu Picchu Express" tour through our local partner-operator in Peru, riders have another opportunity to see everything from the Nazca Lines along the Pacific Coast to the Colca Canyon and giant Andean Condors that soar through the Andes Mountains.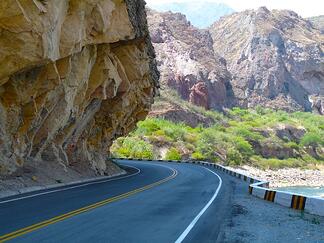 One feature about the Peru motorcycle tours that sets them aside from others we offer is that most of the riding is done on pavement. (Other tours we offer tend to be more like 50/50 on & off road.) Not only is the Machu Picchu Express tour over 90% paved, but the pavement is typically in excellent shape! With long, graceful, sweeping turns through the Andes Mountains and valleys and only a few short hours spent on some simple gravel and dirt, the Machu Picchu Express tour is an adventure that most average riders can handle. Consider some of the highlights riders will enjoy on this tour:
Islas Ballestas - "The Poor Man's Galapagos Islands" rich with sea lions and wildlife
Huacachina Ica - a rare, interesting, and Beautiful Desert Oasis built around a natural lake
Nazca Lines - UNESCO World Heritage Site of Mysterious Geoglyphs Best Seen From an Airplane
The "Super" Tail of the Dragon - 375 Miles of Freshly Paved Turns and Twisties in 2 Days of motorcycle riding
City of Cusco - Gateway to Machu Picchu and a Cultural and Architectural Highlight of Peruvian Culture & Cuisine
Lake Titicaca - Highest Navigable Lake in the World
Colca Canyon - Deepest Canyon on Earth, Home to Andean Condors to be seen Flying and Feeding
Machu Picchu - "The Lost City of the Incas," one of the 7 Wonders of the World and UNESCO World Heritage Site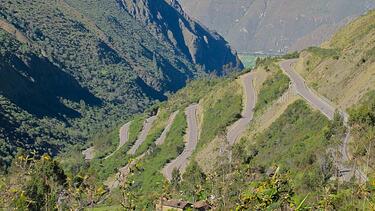 At motorcycle rallies and events, we're constantly being asked "which is the best motorcycle tour you offer?" Folks, there couldn't be a tougher question to answer, as there are so many great options. Part of the service that RIDE Adventures provides is to consult with you about what type of terrain you like, the season you want to travel in, the duration you had in mind, and the many other factors that go into choosing the perfect motorcycle tour. Will your trip turn out perfectly? Rarely is this the case, with so many possible variables going into a a guided motorcycle tour. But again...because we offer so many tour options like the Machu Picchu Express, you can be assured we're working in your best interests...not ours.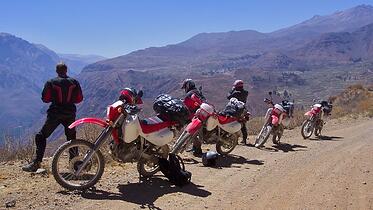 If your motorcycling ambitions have you focused on Peru, you're not alone or without good reason. The fascinating culture, fantastic food, and incredible motorcycle riding opportunities are all part of the reason motorcyclists are flocking to this country, only about a 8 hour flight from places like Atlanta. (Certain times of the year it's even the same time zone, so travelers from the East Coast of the U.S. and Canada can just hop an overnight flight and wake up without jetlag!)
We're here to answer your questions anytime, and often at motorcycle shows and rallies around the U.S., so don't hesitate to start a conversation with us about your next amazing motorcycle adventure!