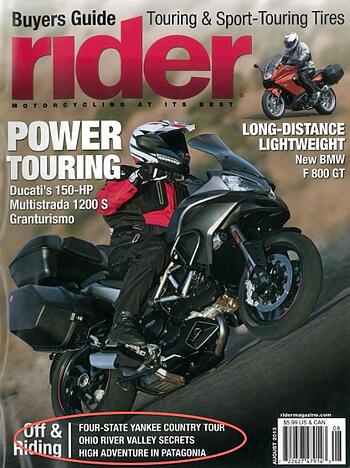 Did you pick up the August issue of Rider Magazine and notice that our March 2013 "Patagonia Experience" motorcycle tour was featured in it? Of course you did...that's why we've been so busy with inquiries about this upcoming season!
Our thanks goes out to Arden Kysely for writing such a befitting account of what the group experienced on the 11-Day journey earlier this year. Somehow pouring all that we did into those few pages could not have been easy, so credit goes to Arden.
Another thanks goes out to the Chris Olin from Rox Speed FX for helping form the original "Industry Invitational" tour idea, and for helping to secure our fellow riders from Heidenau Tires (John and Pierre), Twisted Throttle (Erik), Kaoko Cruise Controls (Nic), and Macna Gear (Patrick). A fantastic group of motorcycle industry professionals all came together for the experience of a lifetime riding through Patagonia, and enjoyed the obvious networking potential amongst us.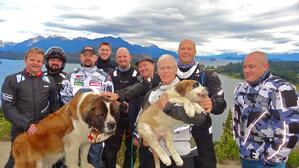 RIDE Adventures will undoubtedly run this tour format again within the motorcycle industry, and of course our fans and followers out there are encouraged to Contact Us about organizing your own private group motorcycle tours through RIDE Adventures. While many tours are offered publicly, your private group can customize the itinerary, what's included, meals, and many other factors with our help to make sure it's exactly the Patagonia riding experience you wanted. All that's needed is to start the conversation with us about what you want!
Enjoy the video from this trip below, and we look forward to hearing from all of you interested in adventure riding in Patagonia.